Lulu
The Scottish singer from Glasgow is best known for her songs in the films 'To Sir, With Love' and the James Bond flick, 'The Man With the Golden Gun,' as well as her Eurovision-winning single, 'Boom Bang-a-Bang.'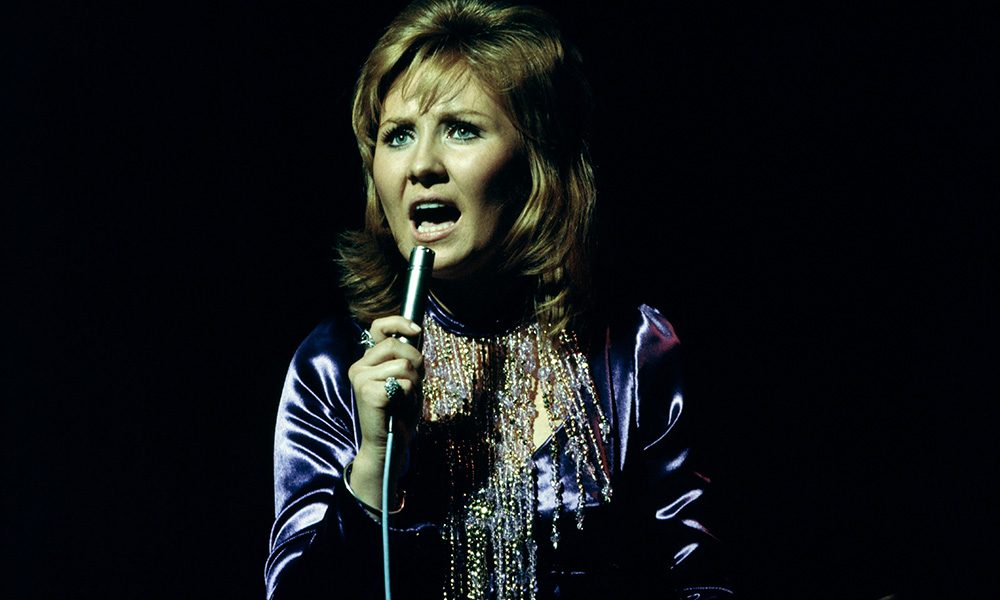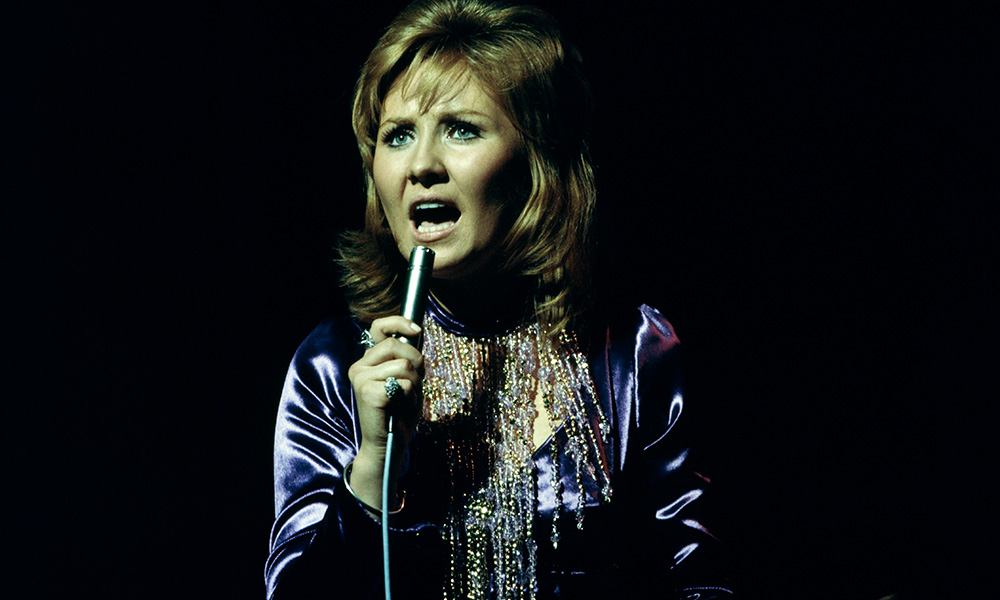 She had her first hit record in 1964 and was born, Marie McDonald McLaughlin Lawrie, fifteen years earlier in Lennoxtown, Stirlingshire. Today she's still just known by the name, Lulu and for many people, her signature recording, a cover version of the Isley Brothers' 'Shout' remains a defining record of the 1960s. In North America, she is better known for the title song of the movie with the same name, 'To Sir, With Love'. Her cheery persona has helped to extend her career through TV, personal appearances, helping Take That to a No.1 record and even surviving an appearance on the Eurovision Song Contest.
Lulu signed to Decca Records when she was fifteen and recorded 'Shout', sounding way older than her age. Among her many achievements early in her career was to become the first British female singer to appear live behind the Iron Curtain. Over the next three years, she recorded several albums and ten singles for Decca which all helped to establish her as one of the most popular British female singers. Most of her early Decca recordings are to be found on The Best Of Lulu.
In April 1967 she was back on the UK singles chart with 'The Boat That I Row', a song written by Neil Diamond. The successful British promoter, Mickie Most, produced all this, and the next half dozen singles. In 1967 she made her film debut in To Sir, With Love, a British made film starring Sidney Poitier. Lulu both acted in the film and sang the title song, which made No.1 in the United States. As well as having a successful recording career she also starred in her own TV series.
On March 1969, she represented the United Kingdom in the Eurovision Song Contest performing 'Boom Bang-a-Bang' that was chosen from a selection of six by viewers of her BBC1 TV series Happening for Lulu. Among the other songs, and the one that came last was 'Can't Go On (Living Without You)' written by Elton John and Bernie Taupin. 'Boom Bang-a-Bang' was a winner, though three other songs, from Spain, the Netherlands, and France, tied with Lulu on 18 votes each.
Shortly before her Eurovision appearance, Lulu married Maurice Gibb of the Bee Gees, but they divorced in 1973. Shortly after the Eurovision contest, Lulu recorded New Routes, at Muscle Shoals studios and among the tracks was Jerry Jeff Walker's 'Mr. Bojangles', featuring Duane Allman on guitar.
In 1974 she performed the title song for the James Bond film The Man with the Golden Gun and also that year covered David Bowie's 'The Man Who Sold the World' on which Bowie played the saxophone and sang backing vocals. It made No.3 in the UK chart in February 1974 and was a top 10 hit in several European countries. The Bowie track and many of her other hit records before and after can be found on Lulu's Greatest Hits.
In 1979 after appearing in Margate, Kent she was in a car accident and very nearly lost her life. Later that year she narrowly missed having a hit on Elton John's record label named The Rocket Record Company with, 'I Love to Boogie'. In the 1980s she made notable stage appearances in Andrew Lloyd Webber's Song and Dance and the Royal National Theatre's Guys and Dolls. In 1983 she re-recorded a number of her songs including 'Shout', which again reached the Top 10. In 1993 she had a hit with, 'Independence', which reached number 11 in the UK charts. Later that same year she was a guest on the cover version of the Dan Hartman song 'Relight My Fire', by Take That and reached No.1 in the British charts.
In 2000 Queen Elizabeth II made Lulu an OBE and in 2002 she released Together – a collection of duets with Elton John and Paul McCartney among others. Throughout the decade Lulu appeared frequently on TV in series ranging from Absolutely Fabulous to Strictly Come Dancing. She has become a National Treasure.