The Walker Brothers
The Walker Brothers were a group comprised of Scott, John, and Gary Walker and were known for their boundary-pushing approach to pop music.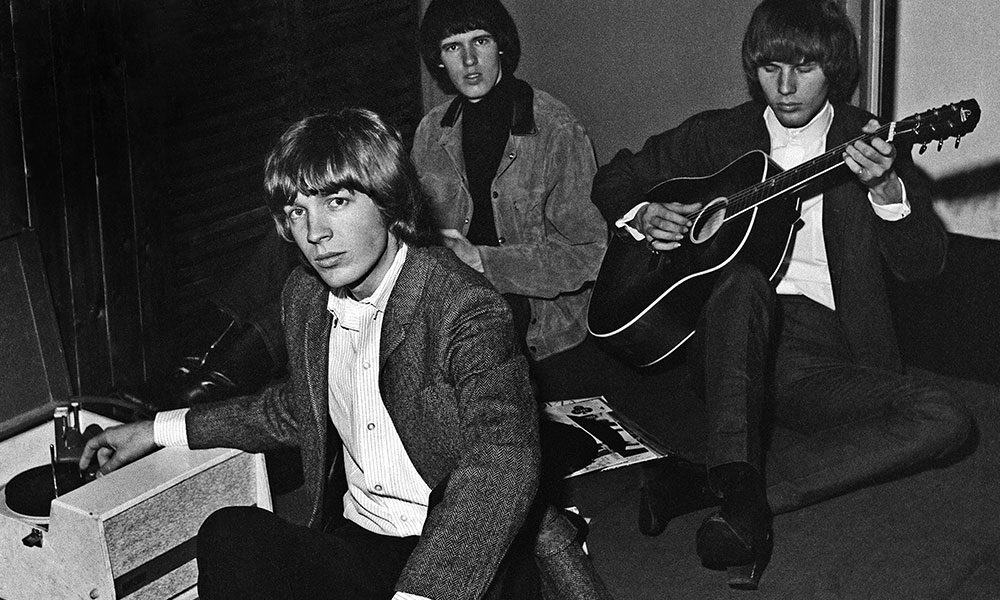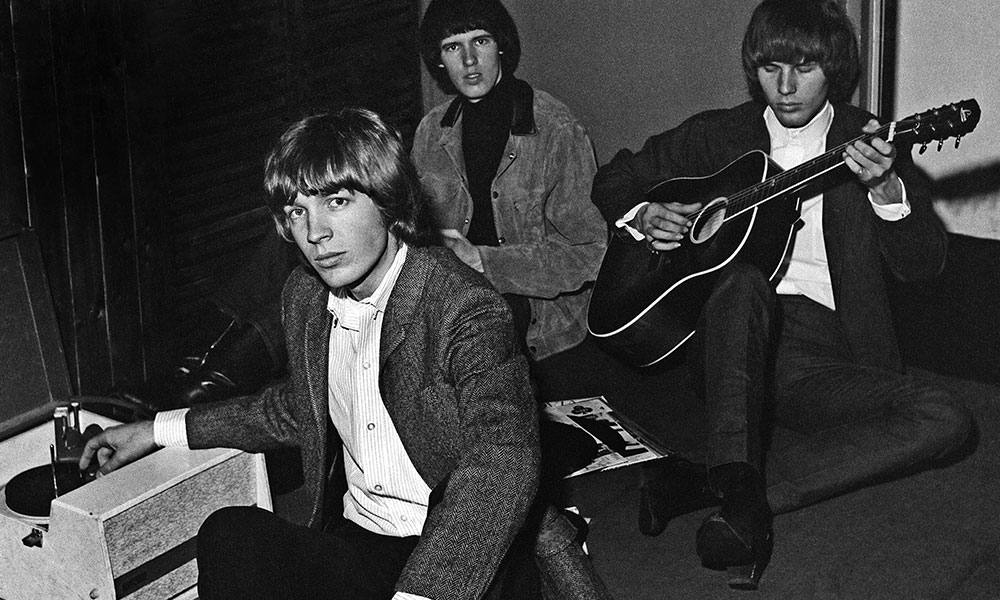 During the 1960s The Walker Brothers charted nine singles, including two No.1s making them one of the most popular and successful groups from the era. Like most bands that appended brothers to their name they were not and before becoming a trio had been a duo, neither members of the duo were brothers either. They may not have been singing siblings but they were a sensational group, one of the very best in a time when rivalries for chart honours were intense and there were a lot of very good groups in the battle of the bands. Truth is they never made a bad record.
The original Walker Brothers were Scott Engel born in Hamilton, Ohio and former television child star John Maus from New York City who were both born in 1943. Engel had played sessions in Los Angeles appearing on The Routers American hit, 'Let's Go', having previously recorded in 1950 on the RKO Unique label with the aptly titled When Is A Boy A Man he was fourteen years old at the time. Capitol Record's Nick Venet, who had already had the foresight to sign The Lettermen and The Beach Boys to the label, produced The Walker Brothers' first session in 1964.
Maus and Engel recorded a song by Eugene Church, 'Pretty Girls Everywhere' on the Smash label, which was a moderate hit around Los Angeles. Its success led to them getting a minor roll in a surf movie, Beach Ball. Enter Gary Leeds born a year earlier than the other Walker Brothers in Glendale, California. Leeds, who had originally played in the Standells had recently toured Britain with P.J. Proby, an American singer whose trousers seemed to spilt almost every time he went on stage. Leeds suggested that the musical climate might be better for the band in Britain than in the States; his foresight proved to be spot on.
Their next recording, prior to crossing the Atlantic was an old Everly Brothers b-side, 'Love Her', which was written by the successful husband and wife songwriting duo of Barry Mann and Cynthia Weill. Recorded with a 38-piece orchestra, it was arranged by Jack Nitzsche who worked with Phil Spector and later The Rolling Stones. It was a monster of a recording, bigger sounding than most any record of the era; it rivalled Spector's famous Wall of Sound.
Having recorded 'Love Her' the trio arrived in Britain in February 1965, and a deal was done with Johnny Franz at Philips to release 'Pretty Girls Everywhere' as their debut single. On the record, John sang lead and despite performing it on TV's Thank Your Lucky Stars it failed to chart. 'Love Her' became their first hit single, reaching No.20 in the U.K, staying on the charts for 13 weeks. 'Love Her' is available on the album After the Lights Go Out: The Best Of 1965-1967 along with many other of their best recordings
They recorded their next single in London with arranger Ivor Raymonde directing the accompaniment. Scott took over the lead vocals while John added the harmonies on the classic Bacharach and David's 'Make It Easy On Yourself'; they stormed to No.1 spot, knocking The Rolling Stones' '(I Can't Get No) Satisfaction' off the top spot. It also became their first American hit reaching No.16 on the Billboard chart in the autumn of '65.
On the road, the trio were augmented by former Ugly's organist Jim O'Neill and as the level of hysteria for the group rose the police were regularly needed at their gigs to control the screaming and hysterical fans, 'Make It Easy On Yourself' had originally been a hit for Jerry Butler but the Walker Brothers follow up was another cover of an American record, this one by Jimmy Radcliffe. 'My Ship Is Coming In', however, could only make No.3, which with hindsight seems inexplicable as it is one of their finest records.  Shortly before Christmas 1965 the band released their first album, Take It Easy With The Walker Brothers; it made No.3 in the UK spending 9 months on the chart
In the spring of 1966, they were back at No.1 with 'The Sun Ain't Gonna Shine Anymore'; a song written by Four Seasons producer, Bob Crewe and member Bob Gaudio. It had almost been a US chart as a solo single by Four Season's lead singer Frankie Valli.
The Walker Brothers 'My Ship Is Coming In' made No.63 in America while 'The Sun Ain't Gonna Shine Anymore' became the biggest of their trio of US hits when it got to No.13. In the U.K their second single of 1966 '(Baby) You Don't Have To Tell Me' peaked at No.13, while 'Another Tear Falls' made it to No.12, arguably one of the greatest pop singles of the 1960s and a peek into the direction that Scott Walker's later solo career would take, and their fourth and final release of the year, 'Deadlier Than The Male', from the film of the same name, came to rest at No. 34.
Their first release of 1967 was another classic, 'Stay With Me Baby' that surely deserved a higher placing than No.26. It was one of those songs that was destined never to be done justice in chart terms as the original version by Lorraine Ellison the previous year had only managed a lowly No.64 in America. In the early summer of 1967, The Walker Brothers had their final 1960s hit single when 'Walking in the Rain' reached No.26. Their time in the pop spotlight seemed to be over.  All these hits can be found on the album, No Regrets – The Best Of Scott Walker & The Walker Brothers 1965 – 1976 that has the added bonus of some of Scott's solo recordings as well. Their second album, Portrait came along in September 1966 and like its predecessor it too made No.3 on the UK album chart. Their final album of the 1960s was Images, which was released in March 1967 and it managed a creditable No.6 spot on the chart.
By 1967, Scott Walker's temperament and his desire for a new musical direction led to the demise of the trio.  All three recorded solo, although Gary had already had two top 30 singles with the group Rain, 'You Don't Love Me' and 'Twinkie Lee' and a late 1966 EP 'Solo Scott: Solo John' was a prophetic sign of the inevitable split. Both John and Scott went on to have solo success in the sixties but only Scott managed to sustain his career into the 1970s; some of their solo material along with Walker Brothers hits are to be found on the album, The Walker Brothers Collection. The trio reunited in 1975 to have a top ten hit with 'No Regrets' but the newfound harmony was only temporary as they returned to solo careers after making two albums, Lines in 1976 and Night Flights in 1978.
In early 1992 No Regrets – The Best Of Scott Walker & The Walker Brothers 1965 – 1976 went Top 5 in the UK album chart. Scott remained reclusive emerging infrequently to record what were an eclectic set of albums until his passing in 2019. John toured occasionally but returned to live in California where he died in 2011. Gary had a pre‑cast sandcastle company but after it got into difficulties in the early 1990's he became a motorbike messenger. On one occasion he even delivered a package from Scott's record company to his manager's office; he did not divulge his identity.
Format:
UK English