'Juslisen': Musiq Soulchild's 2002 Album Still Drives Listeners 'Halfcrazy'
The 2002 record proved just how timeless and versatile neo-soul could be.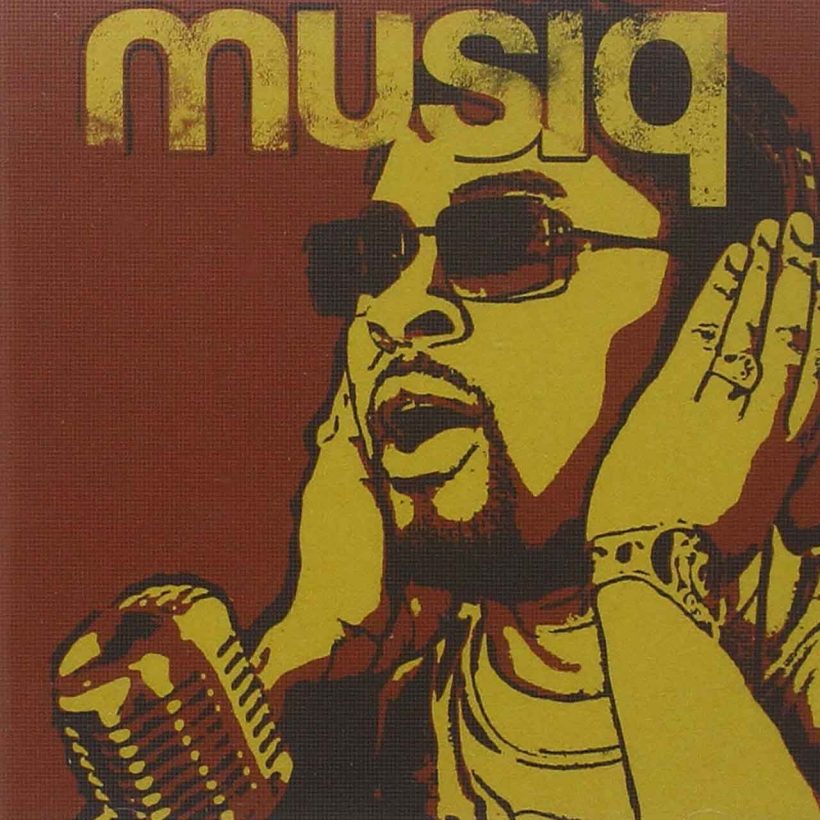 Only two years after captivating listeners with his debut album, Aijuswanaseing, Philadelphia native Musiq Soulchild returned with a masterpiece in 2002's Juslisten. The LP not only solidified Soulchild's popularity, it also showcased just how versatile and timeless neo-soul could be. Decades on, fans still connect to these tunes that took him to the top of the Billboard 200 and earned him a Grammy nomination for Best R&B Album.
Listen to Musiq Soulchild's Juslisen on Apple Music or Spotify.
Released at a moment when the "gangsta" lifestyle was heavily glorified and the sounds of The South were beginning to make noise, Juslisen had something for everyone. It was a melting pot of musical genres, with R&B, hip hop, funk, and gospel all thrown into the mix. Hit single, "Halfcrazy" led the way, sampling a 1960s French soundtrack for its delicate guitar. The song works so well because it never quite gives a clear resolution. In a 2021 interview for Vibe, Soulchild reflected on this style of songwriting: "That's the space that I like to work in. Most people like to do the black or the white, like to do the up or the down, or the good or the bad. I've never really been interested in the extremes. I want to talk about the gray. So much gray that no one likes to talk about."
Musiq - Halfcrazy (Official Music Video)
Musiq Soulchild's smooth, yet rugged, technique, always stood out amongst his peers. But there were clear antecedents. In that same Vibe interview, he singles out D'Angelo's impact as a huge reason for his own success. "There wouldn't have been a lane, there wouldn't have been context, there wouldn't have been a reference, there wouldn't have been the interest if he wasn't a thing… There wouldn't have been somebody saying, 'Maybe, let's take a chance on this kid from Philly that's doing this whole neo-soul thing.'"
What makes Juslisen so exceptional is the subject matter that Musiq Soulchild took on in such a candid way. Few contemporary artists were dealing with the same issues. You need to look back at artists like Stevie Wonder, Donny Hathaway, and Marvin Gaye to hear someone so gorgeously depicting the honeymoon phase of catching feelings for someone, as Musiq does on "Newness." The bold vulnerability to linger on topics like falling for someone that isn't completely reciprocating – or is simply guarded due to past heartbreaks – was unique at the moment that Juslisen was released.
Perhaps more importantly, they're topics that continue to resonate. When asked about what makes for a timeless love song, Musiq once said: "I think that it has to be something connected to something real. I had people say it to me all the time. 'You're speaking my life, you're talking… You stalking me? You spying on me?'" Juslisen has plenty of those moments because timeless music has no expiration date.
Listen to Musiq Soulchild's Juslisen on Apple Music or Spotify.