'Cooleyhighharmony' And The Hip-Hop Doo-Wop Genius Of Boyz II Men
Kick-starting Boyz II Men's stratospheric career, 'Cooleyhighharmony' merged hip-hop and doo-wop to produce some of R&B's undisputed classics.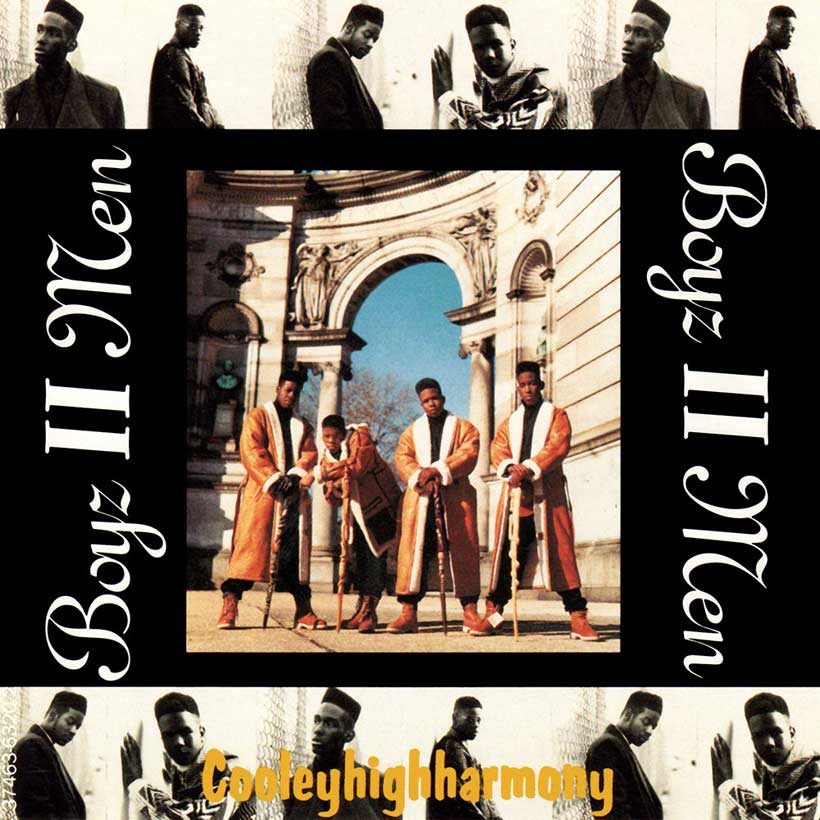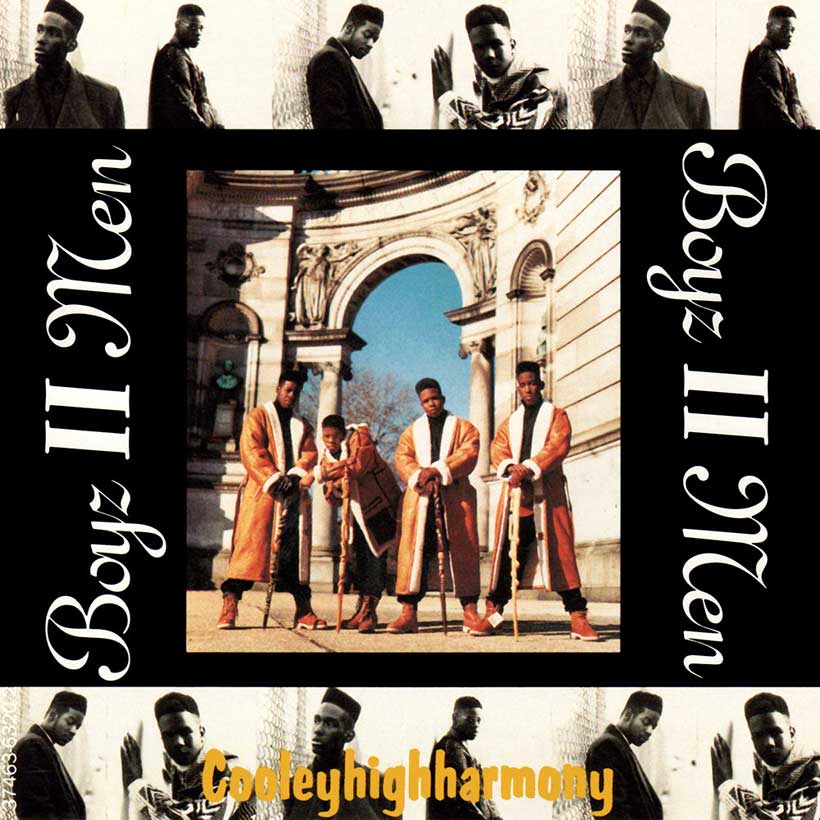 Formed in 1988 at Philadelphia's High School For Creative Arts, Boyz II Men had their big break the following year when they snuck into New Edition man Michael Bivins' dressing room in Philadelphia. So impressed was he with their impromptu audition – an a cappella version of his group's "Can You Stand The Rain" – he agreed to manage them on the spot. With Bivins at the helm, Boyz II Men soon scored a deal with Motown and set to work on Cooleyhighharmony, the 1991 debut album which kick-started their stratospheric career.
Listen to Cooleyhighharmony on Apple Music and Spotify.
Written largely by the band and produced by Dallas Austin – the man who'd later oversee some of TLC's biggest hits – Cooleyhighharmony is a choice work that melds old-school R&B with contemporary influences, and the album's two lead singles showcased the group's versatility. "Motownphilly," co-written by Michael Bivins and featuring a rap cameo that detailed that fateful first backstage meeting, utilized the upbeat, hip-hop-influenced New Jack Swing genre that dominated the charts that year, while "It's So Hard To Say Goodbye To Yesterday," a spine-tingling a cappella cover of GC Cameron's 1975 hit, perfectly showcased each member's classically trained vocals and close harmonies. Both singles raced up the charts to become Top 5 US hits.
Elsewhere, there are slow jams in the form of "Please Don't Go" and "This Is My Heart"; the Boyz showcase their sensual side on the silky smooth "Uhh Ahh"; and there's another upbeat New Jack Swing-influenced anthem in the irresistible form of the James Bond-referencing "Sympin'." Meanwhile, with its pitch-perfect close harmonies over tough hip-hop beats, "Under Pressure" was perhaps the purest example of the sound the boys themselves dubbed "hip-hop doo-wop."
With the band presenting a preppy, clean-cut look that was a fresh change from the street-tough image that dominated R&B at the time, Cooleyhighharmony proved a huge success upon its release, on April 30, 1991, quickly going multi-platinum as it reached No.3 in the US Billboard chart. Reissued the following year to include "End Of The Road," the song recorded for the Boomerang soundtrack and which had scored Boyz II Men their first No.1 single, the album hit even greater commercial heights as it went on to sell over nine million copies. There was more success come awards season as Cooleyhighharmony won the nod for Best R&B Performance By A Duo Or Group With Vocals at the 1992 Grammy Awards, setting the stage for their chart-topping, multi-platinum-selling follow-up, II.
Cooleyhighharmony can be bought here.
For more New Jack Swing classics, including Montell Jordan's "This Is How We Do It" and Bel Biv DeVoe's "Poison," listen to the 90s R&B playlist on Apple Music and Spotify.