'Junk Culture': The Catchiest Album OMD Ever Made
Having startled their fans with 'Dazzle Ships,' OMD set out to make bright and well-crafted pop songs on 'Junk Culture.'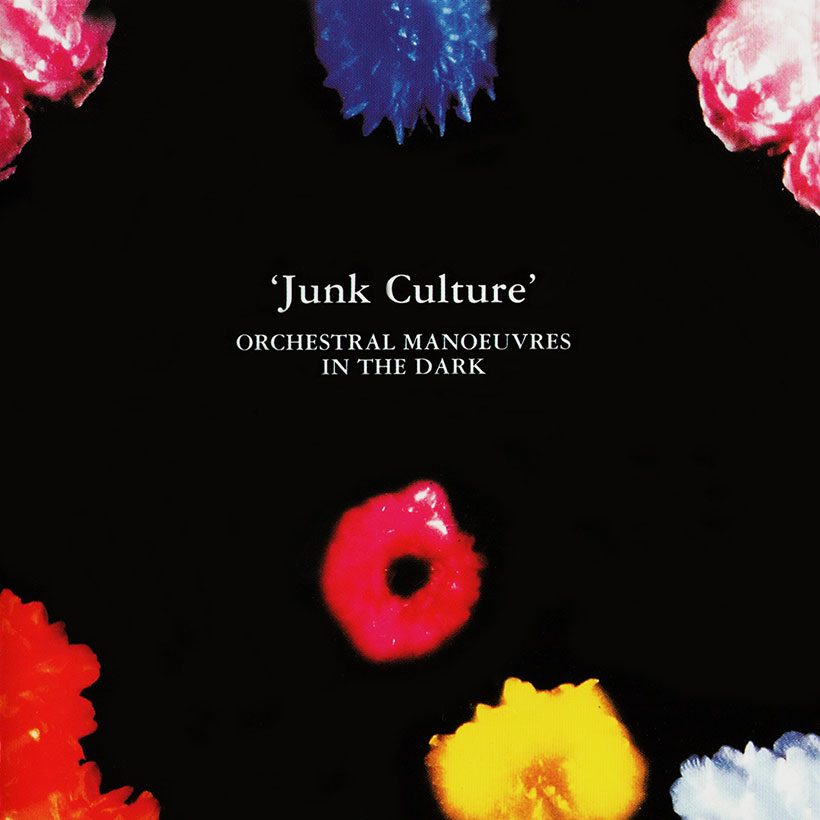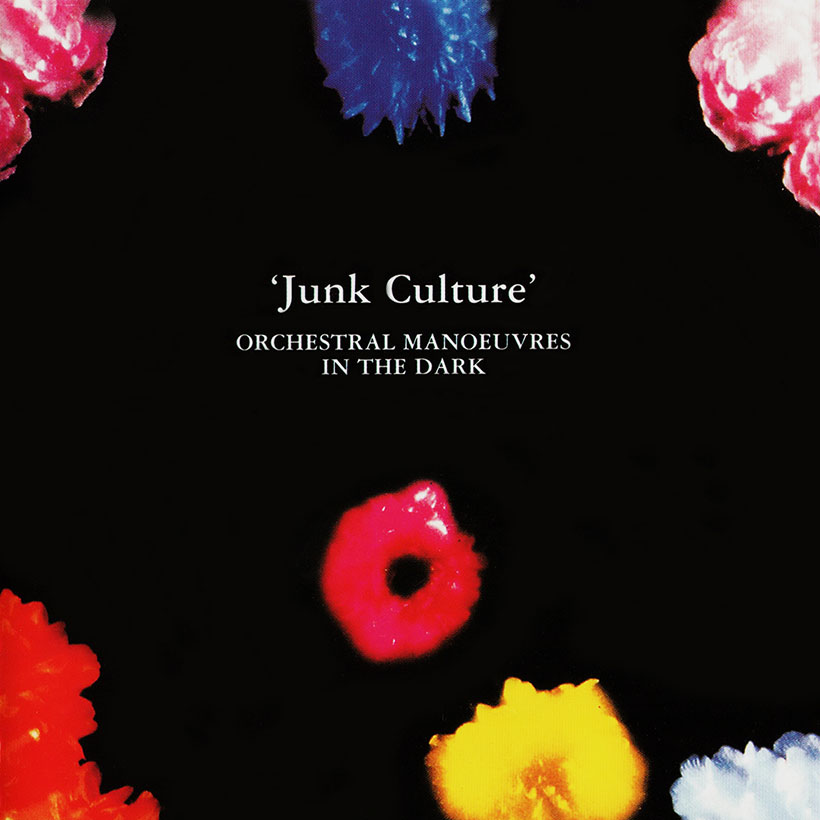 OMD's fourth album, Dazzle Ships, is now widely regarded as a masterpiece, but its radical, leftfield approach cost its creators dear when it first appeared in 1983. Indeed, the record's muted commercial success forced the band into rethinking their whole approach when they began preparing their next album, Junk Culture.
Listen to Junk Culture on Apple Music and Spotify.
"We'd pushed the envelope too far"
"Dazzle Ships had lost us 90 percent of our audience – we'd gone from selling four million records to 200,000," keyboardist Paul Humphreys told Record Collector in 2019. "We'd pushed the envelope too far and we were scared. We decided to rely on our songwriting craft, ditch the experiments, and write a few hits."
In search of fresh inspiration, OMD left their native Merseyside for pastures new. Initially, they decamped to Scotland, where they worked on new songs and road-tested them on a short UK tour, before the Junk Culture sessions began in earnest in much sunnier climes.
"We thought getting out of Liverpool might be good, so we went to [George Martin's] Air Studios in Montserrat," says Humphreys. "We were in this paradise setting in the Caribbean and we'd stop work at 5pm and go down to the beach where we'd hear calypso reggae bands. We got influenced by our surroundings – that's where 'Locomotion' came from with the steel drums."
Orchestral Manoeuvres In The Dark - Locomotion
"We decided that we were going to take time"
An irresistible slice of sunny, radio-friendly pop, "Locomotion" became Junk Culture's lead single and it immediately reversed OMD's commercial slide, hitting No.5 in the UK the week its parent album was first released, by Virgin, on April 30, 1984. The lilting "All Wrapped Up" and the spacy, reggae-flavored "White Trash" also bore the stamp of the band's Caribbean sojourn, yet while Junk Culture's second UK Top 20 single, "Talking Loud And Clear" was also conceived in Montserrat, it reflected the sound of OMD's latest bit of kit rather than their experience of island life.
"It was actually our demo of a fantastic machine we bought called a Fairlight CMI," bassist/vocalist Andy McCluskey told The Huffington Post in 2017. "It was the first programmable computer for making music. It was an extraordinary device, but we loaded up a bunch of random sounds into the computer to demo it, and 'Talking Loud And Clear' came out of that."
Orchestral Manoeuvres In The Dark - Talking Loud And Clear
Junk Culture also featured two further hits, courtesy of the windswept ballad "Never Turn Away" and the eminently catchy "Tesla Girls" – a celebratory paean to the inventor and father of electrical supply systems, Nikola Tesla. However, while the album had a notably poppier sheen than its predecessor, songs such as the world-weary "Hard Day" and the atmospheric, instrumental title track showed that OMD were still prepared to indulge their natural quirkiness.
"The catchiest, poppiest album we've ever made"
The band's fanbase certainly felt they'd got the balance right: Junk Culture entered the UK album chart at No.9 in the same week that Ocean Rain, by OMD's Liverpool contemporaries Echo & The Bunnymen, also landed in the Top 10. Reviews were also largely positive, with UK weekly Record Mirror dubbing the album "smooth, warm and powerful" and The Guardian declaring it to be "a cheerful dose of pop, dance styles, and even R&B and Latin influences to produce an unusual and catchy set of songs."
Later going gold in the UK, Junk Culture brought OMD right back into contention and gave them the momentum they needed for the remainder of the 80s: a period of intense activity during which time their next two albums, Crush and The Pacific Age, made significant inroads in the US.
"There's still a few interesting and unusual tracks in there, but we were definitely leaning towards a slightly more cautious approach," Andy McCluskey said, reflecting on the making of Junk Culture in 2017. "However, the album is a really amazing collection of really bright and well-crafted pop songs. We decided that we were going to take time and we were going to have some hits… It is the catchiest, poppiest album we've ever made."
Listen to the best of OMD on Apple Music and Spotify.