OMD
Short for Orchestral Manoeuvres in the Dark, the British electronic pop act have been influential on generations of acts since their debut in the 1980s.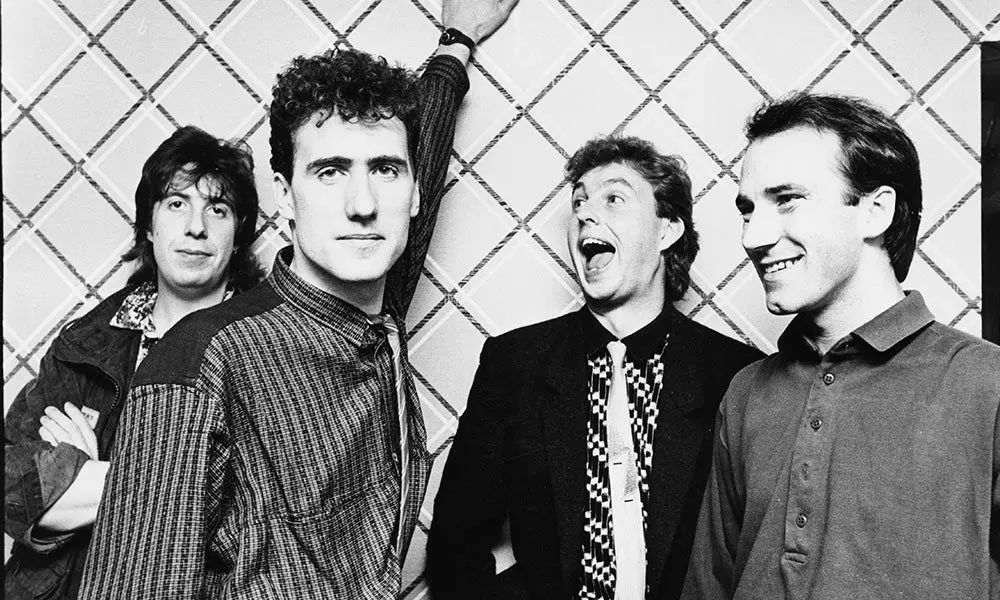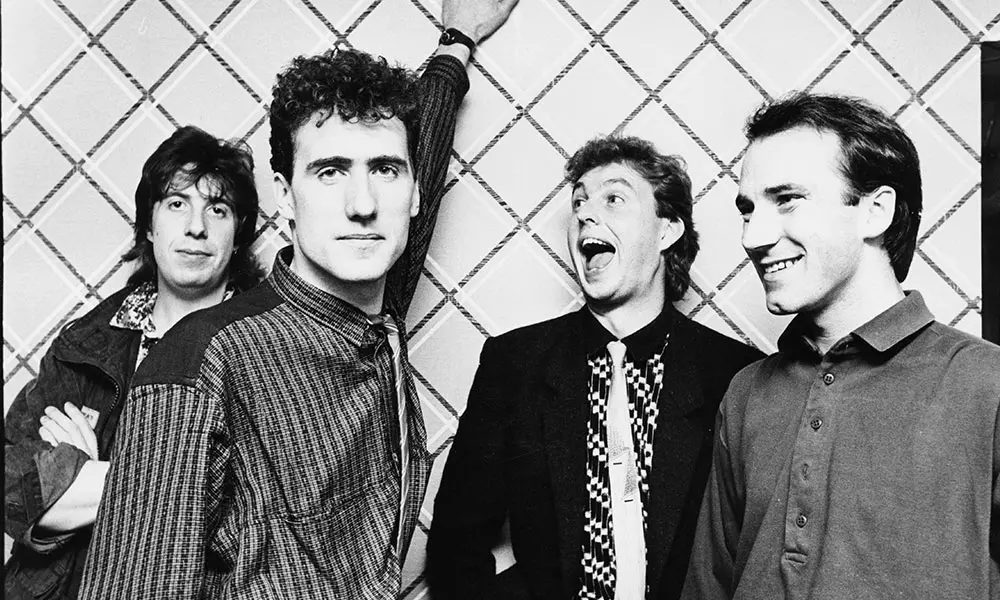 Formed around the Wirral Peninsular by Paul Humphreys and Andy McCluskey in 1978 Orchestral Manoeuvres in the Dark – or simply OMD – are an electronic synthpop group par excellence. Despite their avowed intention to project no one definable image – viewing their music as their calling card – they nevertheless became a major pop act with a sequence of well-designed live shows. Adding key members Martin Cooper and Malcolm Holmes their localised Liverpudlian fan base grew exponentially with each passing phase and their hugely successful Architecture & Morality album, the very definition of intelligent pop music, and their experimental Dazzle Ships showcased their ability to challenge listeners while keeping them entertained. Indeed, until the emergence of so-called Britpop and baggy acid house OMD were not just one of the better electronic acts in Britain they were simply one of our best bands period releasing a dozen fine albums, more hit singles and parlaying their career into other avenues of production, songwriting and management that suggested they were always likely to be in it for the long haul rather than for instant gratification.
Strongly influenced by the German masters Kraftwerk and associated krautrock music as well as the ambient discs of one Brian Eno, Humphreys and McCluskey's early forays were of the bedroom band variety. After trying out as The Id and VCL X1 and collaborating with Dalek I Love You they settled on their name, one of several scribbled on the wall in McCluskey's house. A one-off single for Factory Records, the aptly named 'Electricity', and a significant tour slot with Gary Numan on his first major UK outing gave them the confidence to learn the studio, as it were. Their self-titled debut (1980) is available as a vastly expanded set, as are most of the CDs in their canon. It was a bold first launch that included their entire live set at that time, including seminal tracks 'Messages', 'Almost' and, of course, 'Electricity' which did better in critical polls than the charts but was a foretaste of things to come.
The sophomore disc Organisation – a homage to Kraftwerk's earlier name – had some of Joy Division's epic, doom-laden atmosphere although the slightly misleadingly catchy and quirky 'Enola Gay' (a reference to the atomic bombing of Hiroshima) introduced the world to OMD's extraordinary blend of downbeat vocals, hook sprung synth riffs and immaculate craftsmanship. Programmed to perfection the single sold millions, in spite of its undoubtedly grim subject matter.
Buoyed by that success Architecture & Morality sent OMD soaring. Attendant cuts 'Joan of Arc', 'Souvenir' and 'Maid of Orleans (The Waltz Joan of Arc)' were internationally successful, now adding acoustic flavours, strong disco rhythms and unashamed pop melodies. There was no longer much point in their being ambivalent to stardom, it had just been thrust upon them.
In fact, McCluskey and Humphreys proved to be increasingly eloquent interviewees. Their dry Lancastrian wit and positive approach, while not at odds with their sound, suddenly gave them kudos in the big selling mainstream pop press as well as more esoteric and fashionable journals. Best of both worlds really.
1983's Dazzle Ships is another fantastic point of entry for the listener. Inspired by a tongue in cheek desire to be both ABBA and Stockhausen – why not? – yet again OMD showed us that humanity, lyrical smarts and danceable electronica could easily flourish under the same roof. Although it sold poorly compared to its epic predecessor Dazzle Ships now sounds like a concrete musique masterpiece. The closer you get to catch it up the better it sounds. No less a mean judge of pop than Mark Ronson has cited the album as a lost classic, praising its lo-fi meets techno design.
If they worried then that their audience had vamoosed OMD needn't have been too concerned. Junk Culture, a wry sideswipe at their detractors perhaps, used a deal of Fairlight, Celeste and Prophet to create a sound that is almost like a lighter Weather Report. By now OMD were getting all the props going in clubland where 'Tesla Girls', the robotic 'Talking Loud and Clea'r' and the magnificently streamlined 'Locomotion' (arranged by none other than Tony Visconti) all sounded just right, like gliding on oil.
Having become studio globetrotters of late OMD went back to roots for Crush, working with producer Stephen Hague (thus setting in train a career for him that includes Pet Shops Boys, Erasure and New Order) in Liverpool's legendary Amazon Studios. It's obvious today that OMD's influence on a scene beyond their own would grant them a proper legacy. More commercial than anything else they've done Crush was partly aimed at the US market and the ploy worked because 'So In Love' and Secrets were steady sellers in the USA.
Just as they were on the verge of cracking America OMD took stock. They'd written 'If You Leave' for teen flick maestro John Hughes' Pretty in Pink and expanded their sound for bigger halls by adding new members to the album The Pacific Age, whereupon Humphreys upped sticks and quit. OMD now became increasingly McCluskey's project although his former partner would make sporadic appearances. The decade between 1986-1996 did inevitably see a levelling off in chart sales but even so, there are trophies in the cabinet including Sugar Tax, >Liberator and Universal and some truly spectacular collections of which it's vital to mention a charming Peel Sessions (1973-1983), a set of B-sides called Navigation and a stunning The Best Of which really charts illustrates their progress from young hopefuls to elder statesman of the electronic genre.
In terms of their ongoing legacy, it's worth noting their admirers include Moby, La Roux, The Killers, The Pet Shops and Radiohead, luminaries who give you some insight into the shining light that is Orchestral Manoeuvres in the Dark.