'Dazzle Ships': Orchestral Manoeuvres in the Dark's Cold War Classic
Mixing some of their most appealing songs with baffling experimental works, 'Dazzle Ships' found OMD creating a classic that took years to be understood.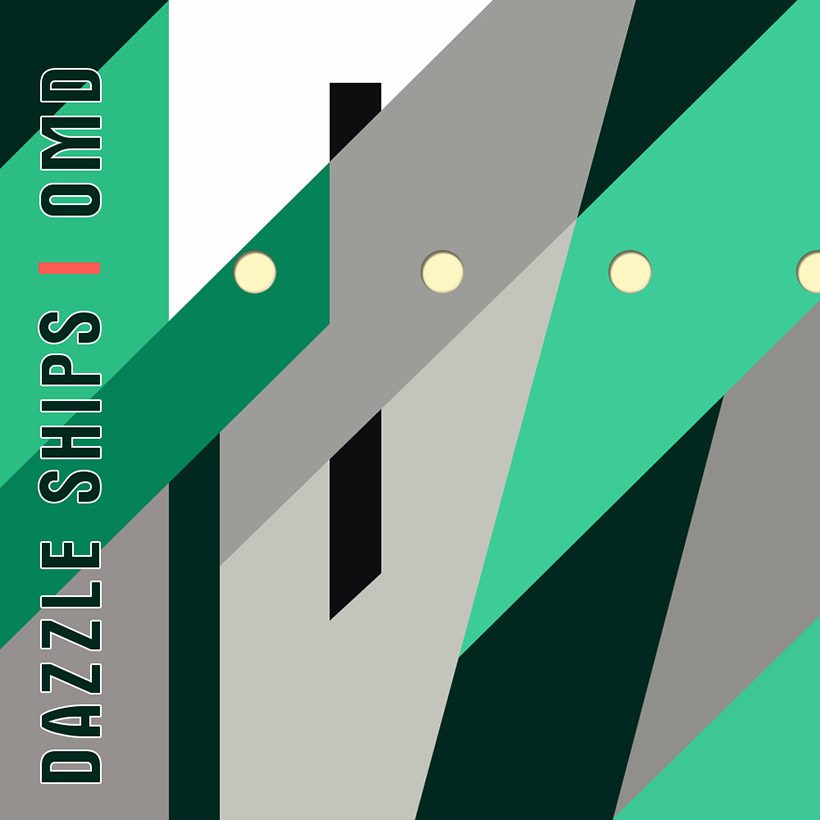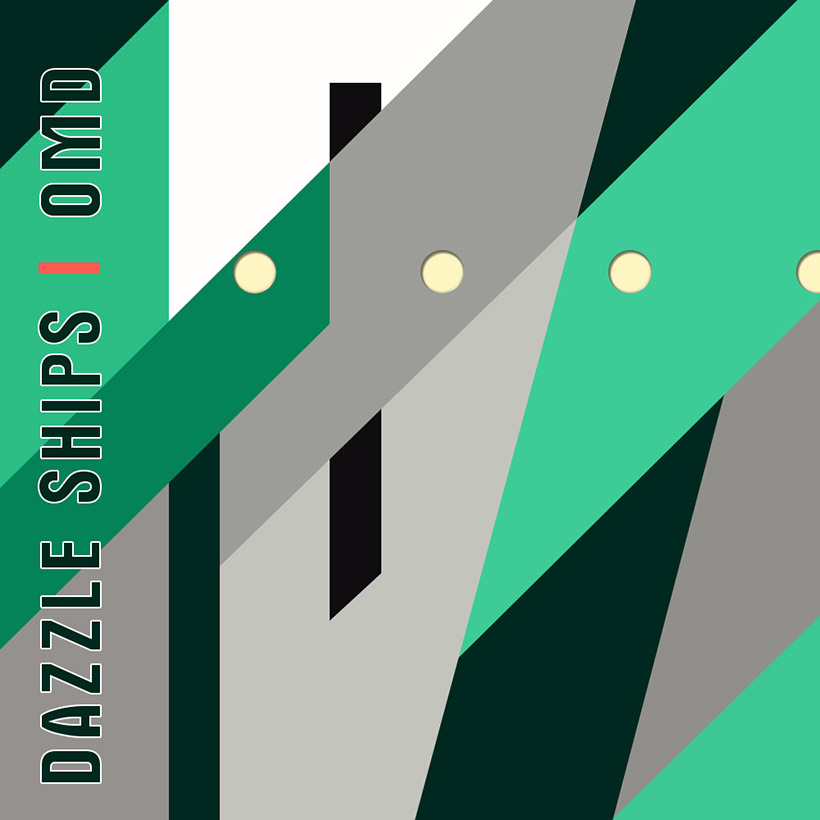 OMD's fourth album, Dazzle Ships, was perhaps a little too aptly named. Its title derived from the geometrically-painted warship camouflage intended to confuse enemy submarines during the 20th Century's two World Wars, but its contents just as quickly confounded the public. While the album briefly peaked at No.5 in the UK Top 40, Dazzle Ships was panned by the press and deemed a commercial failure.
Fast-forward almost four decades, however, and this brave and still futuristic-sounding opus is finally enjoying its season in the sun. The record's eclectic tracklist is a perfect fit for modern music fans on the hunt for daring, cutting-edge electronic pop, while contemporaneous reappraisals (such as one PopMatters' declaration that it is "a lost classic") have been casting Dazzle Ships in a much more positive light.
Listen to Dazzle Ships on Apple Music and Spotify.
Of course, hindsight is a wonderful thing, and it should also be remembered that when they approached Dazzle Ships, OMD's Andy McCluskey and Paul Humphreys were buoyed with confidence as their much-acclaimed third album, 1981's Architecture & Morality, had gone platinum on the back of sublime electro-pop hits such as "Joan Of Arc (Maid Of Orleans)" and the lush, choral-enhanced "Souvenir."
Indeed, having already conquered the charts, the idea of pursuing a radical new direction by making a record reflecting the Cold War-era paranoia rife in the early 80s, and peppering it with musique concrète and short-wave radio recordings from the austere Eastern Bloc, seemed perfectly reasonable to the Scouse synth-pop pioneers. "It all made sense to us," McCluskey told The Guardian in 2011. "We wanted to be ABBA and Stockhausen. [On Dazzle Ships], the machinery, bones, and humanity were juxtaposed."
Working with a suitably adventurous producer, Rhett Davies – whose first studio job was engineering on Brian Eno's adventurous Taking Tiger Mountain (By Strategy) – Humphreys and McCluskey thus assembled a remarkable 35-minute album.
Orchestral Manoeuvres In The Dark - Telegraph
Included were a clutch of the band's most appealing tunes, including the bright, poppy "Telegraph," the melancholic, New Order-esque "Silent Running" and the hymnal ballad "The Romance Of The Telescope," but they were intercut with experimental outings employing sound collages from Speak & Spell machines ("ABC Industry"), sonar blips from wartime submarines ("Dazzle Ships, Pts II, III And VII") and the fanfare-like introduction of "Radio Prague," which OMD lifted directly from the Czechoslovak Radio foreign service.
Also included was "Genetic Engineering": a quirky, yet prescient slice of Kraftwerk-ian pop and a stalwart fan favorite, which provided OMD with a Top 20 hit when it was released ahead of Dazzle Ships, in February 1983. Unfortunately, however, the band's critics chose to swerve the record's more accessible tracks and lambast the experimental material, so when Dazzle Ships was released, on March 4, it alienated much of OMD's fanbase. The album valiantly hung around the Top 20 for six weeks but, unlike its platinum-selling predecessor, Architecture & Morality, its sales tailed off at 300,000 and it died in the water.
Orchestral Manoeuvres In The Dark - Genetic Engineering
"When people heard Dazzle Ships, they obviously preferred our music with the sweet wrapper on, not a song about someone's hand being cut off by a totalitarian regime," Andy McCluskey reflected in 2011. "After that, there was a conscious and unconscious reeling in of our experimental side. We got more… conservative."
Indeed, OMD's next album, 1984's Junk Culture, was a noticeably more mainstream-sounding, radio-friendly pop record which spawned four UK hits and set the band back on track commercially. A decent enough record, but certainly not a leftfield masterpiece.
However, what goes around comes around, and with a whole new generation of fans having discovered Dazzle Ships for themselves over the past two decades, the black sheep in OMD's family is finally being welcomed back into the fold. After artists such as Saint Etienne and Mark Ronson sang its praises, Humphreys, McCluskey and the team performed the album in full, along with Architecture & Morality, at London's prestigious Royal Albert Hall in 2016.
"The album that almost completely killed our career seems to have become a work of dysfunctional genius," McCluskey said of Dazzle Ships' ongoing renaissance. "But some people always hold it up as what we were all about, why they thought we were great."
Listen to the best of OMD on Apple Music and Spotify.