'Assume Form': James Blake Takes Shape On Fourth Album
Beckoning us back from isolation, 'Assume Form' finds James Blake reasserting his dominance and surpassing his biggest rival: himself.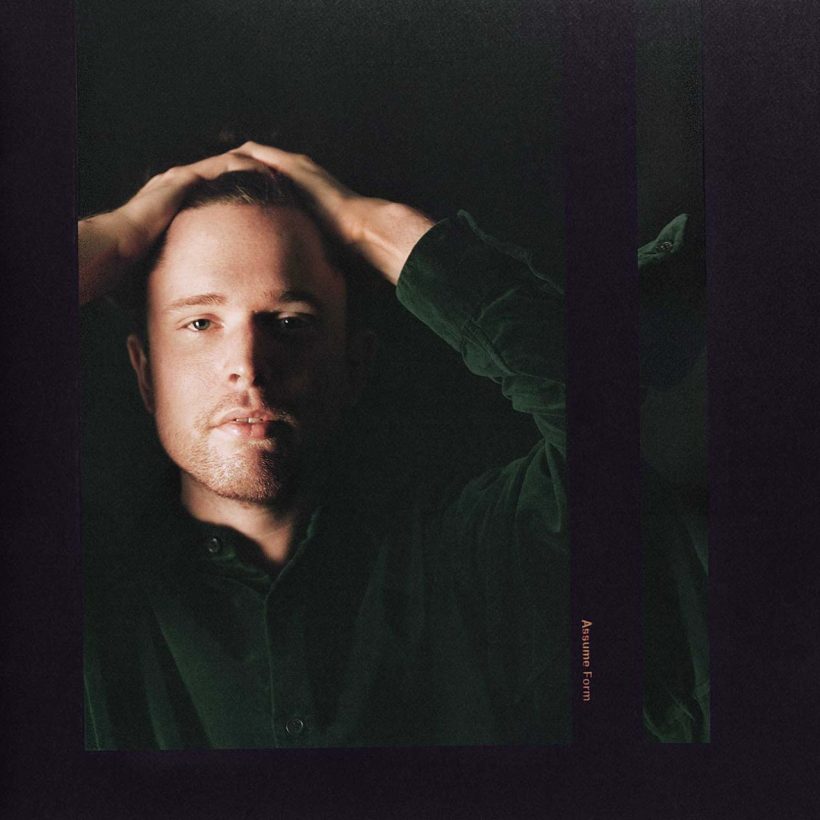 In the eight years that separate his self-titled debut album from Assume Form, James Blake has quietly shifted the needle of popular music, creating spacious and thoughtful electronic pop while still leaving breadcrumbs for others to follow. Since his emergence, the landscape Blake once laid claim to is now populated by talented interlopers who pair evocative vocals with layers of loops and synths, some of whom appear on this very album.
On the long-awaited Assume Form, released after a three-year gap, the English singer-songwriter and prolific producer not only reasserts his creative dominance but surpasses his biggest rival: himself.
"I will assume form, I'll be out of my head this time"
"I will assume form, I'll leave the ether/I'll assume form, I'll be out of my head this time," he sings on the title track. It's an apt metaphor for an artist who's always been hard to pin down. Emerging from the English dubstep scene in 2009, Blake took elements of electronica, ambient and soul, and chopped them up to create stirring ballads that sounded like no other.
Never confined by such a pedestrian idea as "genre", there are two guiding elements that kept Blake from being overshadowed by his own compositions: his inherent vulnerability and his radiant voice. While much of his previous work, including 2016's The Colour In Anything and 2013's Overgrown, is characterised by his signature falsetto, on Assume Form he uses his full range. The vulnerability is still there, but the sentiments, as well as the delivery, are more candid.
"I can't help but notice, as I do whenever I talk about my feelings in a song, that the words 'sad boy' are used to describe it," Blake shared on social media this past spring. "I've always found that expression unhealthy and problematic when used to describe men just openly talking about their feelings."
James Blake - I'll Come Too
Melancholic but never maudlin, Blake's music has often been a welcome companion to heartbreak and loneliness. Each of his albums has arrived – coincidentally – during a wash of rain, and this one is no different (even in southern California). But this time around, the soundtrack does not suit the setting. Assume Form is downright buoyant by comparison.
"I'm gonna say what I need, if it's the last thing I do/I throw my hat in the ring, I've got nothing to lose," he sings on 'I'll Come Too', and you can practically picture him whistling along with his thumbs in his belt loops.
The way we flow
The only thing Blake excels at more than creating emotionally-charged music is amplifying the voices of others.
While somewhat reclusive from the public eye, his influence is everywhere, with Blake having diligently left his imprint on some of the most influential records of the past few years, from Kendrick Lamar's DAMN. to Beyoncé's Lemonade and Frank Ocean's Blonde.
Assume Form continues this tradition of collaboration, drawing on the talents of rap giant Travis Scott, André 3000 of Outkast, fellow singer Moses Sumney and Latin newcomer Rosalía. Blake also enlisted rap producer and hitmaker Metro Boomin to create the trap rhythms he further manipulates on the tracks 'Mile High', featuring Scott, and 'Tell Them', featuring Sumney.
Mile High feat. Travis Scott and Metro Boomin (Official Video)
On all of the collaborations on Assume Form, Blake acts as a conduit for these various artists. Scott and Sumney feel right at home, cut from the same cloth of spaced-out choruses and vocoder vocals. But in true Blake fashion, there are always a few surprises up his sleeve, such as incorporating elements of flamenco into 'Tell Them' and adding strains of 70s soul to 'Can't Believe The Way We Flow', produced by the experimental composer Oneohtrix Point Never.
Many of these guests are familiar company, having worked with the British polymath on previous projects, including Scott's Astroworld and André's 17-minute instrumental jazz piece 'Look Ma No Hands', but some are fresh faces. The inclusion of Spanish singer-songwriter Rosalía is a welcome addition proving that Blake still has an ear for emerging talent, given that her album El Mal Querer was one of the most exciting things to come out of 2018. This pairing is also responsible for one of the few fully-fledged pop songs on Assume Form, 'Barefoot In The Park', which has all the makings of a global hit.
Beckoning us back from isolation
Having found success at the age of 21, it's hard to think of Blake as a seasoned performer. Yet, as the singer approaches his 30s, it's clear he's more confident in his artistic choices and has acquired some wisdom in the process. That includes admitting your mistakes, as he so eloquently does on 'Power On'.
Call it headphone music or bedroom music, Blake's style of ambient pop predated the kind of music that would eventually dominate streaming services, designed to be consumed in an intimate space, detached from a live setting.
As the urge to sequester ourselves away from society's current lot grows stronger every day, Blake returns to beckons us back from isolation, encouraging us to get out of our heads.