'Summertime Sadness': The Story Behind Lana Del Rey's Hit
The infectious club remix of Lana Del Rey's "Summertime Sadness" made it a sleeper hit.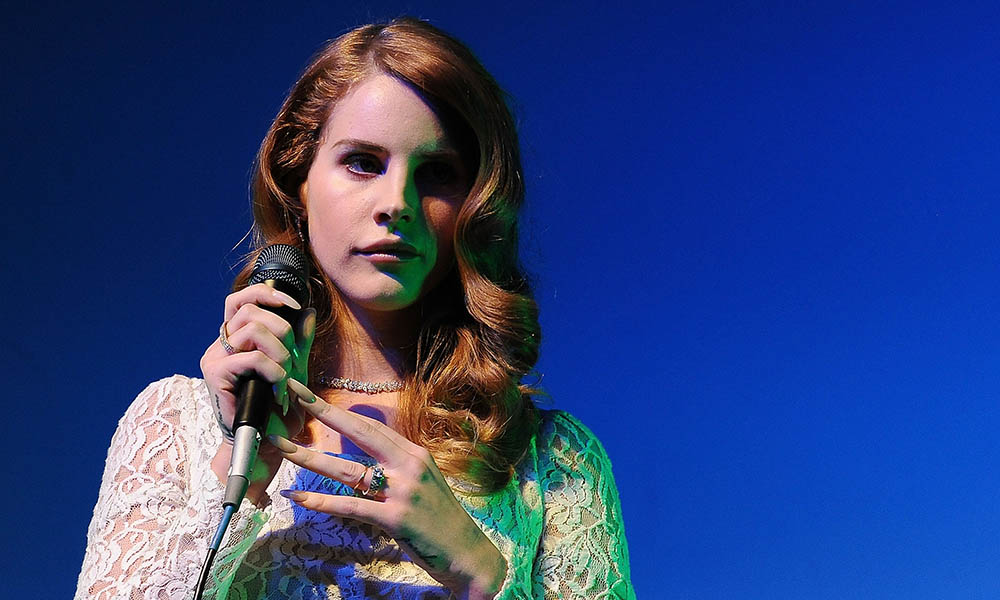 Lana Del Rey cut through the blissful dance-pop sound of the 2010s with somber, poetic lyricism that matched her smoky voice. Instead of looking towards futuristic sounds like most of her female counterparts, Del Rey became known for celebrating 50s and 60s Americana pop culture, erotic Lolita-inspired themes, and Hollywood's Golden Age in her music.
The singer independently released her debut album Lana Del Ray A.K.A. Lizzy Grant in 2010. The following year, the viral success of her "Video Games" single led to a record deal with Interscope. And in 2012, she reshaped her image as the "Gangster Nancy Sinatra" with her major-label debut Born To Die.
Listen to Lana Del Rey's "Summertime Sadness" now.
Featuring a blend of trip-hop, baroque pop, and grandiose cinematic melodies, Born To Die had five singles that defined the early stages of her mainstream career: "Video Games," "Born To Die," "Blue Jeans," "National Anthem," and "Summertime Sadness." The latter stood out as one of the album's more upbeat songs, but lyrics like "Got my bad baby by my heavenly side/I know if I go, I'll die happy tonight" kept it weighted.
The bittersweet nature of "Summertime Sadness" was amplified by the music video. It starred actress Jaime King and Del Rey as a couple who end their happiness by committing suicide. Directed by King's then-husband Kyle Newman, its melodramatic storyline was depicted via popular Instagram filters at the time.
Lana Del Rey - Summertime Sadness (Official Music Video)
But 2013 saw an ironic turn of events: French house DJ/producer Cedric Gervais remixed "Summertime Sadness" into a sparkling dancefloor anthem, transforming Del Rey's weariness into the same pop trends her music previously avoided. Nevertheless, the success of Gervais' remix was hard to ignore. His version shot to No. 6 on the Billboard Hot 100, making it Del Rey's biggest single to date.
"After the success of my track 'Molly,' a lot of people asked me to remix big artists," Gervais told Billboard of the remix. "To me, it's not about the money, so I turned down a lot of people. But Lana Del Rey came in. I didn't even ask how much money, I just said, please send me the vocals right away and I did the track in one day. I wasn't thinking if it was going to be a hit or not, I just love and respect the artist that she is."
Del Rey has since released numerous Top 10 albums and scored multiple Grammy nominations. Her nostalgic sound also became a Hollywood go-to, with Del Rey recording "Young and Beautiful" for 2013's The Great Gatsby, a cover of "Once Upon A Dream" for 2014's Maleficent, earning a Golden Globe nomination for her eponymous theme song to Tim Burton's 2014 biographical drama Big Eyes, and covering "Season of the Witch" for Guillermo del Toro's 2019 film Scary Stories to Tell in the Dark.
Del Rey has also continued to record hits dedicated to the sunny season. Following "Summertime Sadness," she's released 2015's Honeymoon single "High by the Beach," "Summer Bummer" featuring A$AP Rocky from 2017's Lust For Life, covered Sublime's "Doin' Time" for 2019's Norman F***king Rockwell, and covered George Gershwin's "Summertime" a year later.
Lana Del Rey's "Summertime Sadness (Cedric Gervais Remix Edit)" appeared on 2013's Now That's What I Call Music! 48, alongside other pop hits like Katy Perry's "Roar" and Daft Punk's "Get Lucky." Looking for more stories behind music's biggest hits? Check out the Now! That's What I Call Music page.