Lana Del Rey
The pop singer-songwriter from Los Angeles has gained critical and commercial acclaim for songs like 'Video Games' and 'The Greatest' as well as albums like 'Ultraviolence', 'Honeymoon', 'Born to Die', and 'Norman Fucking Rockwell!'.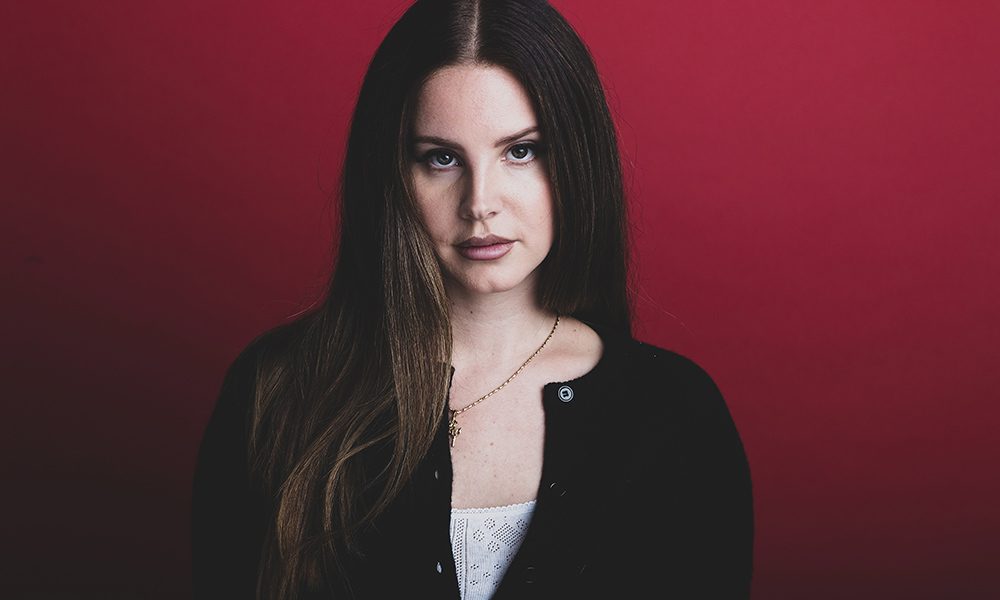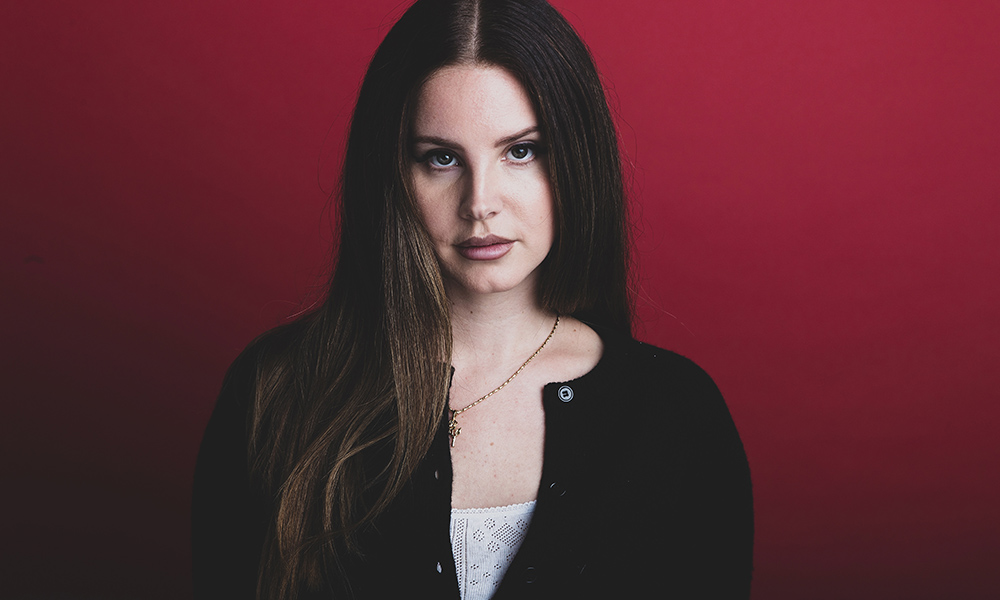 The great modern American singer Lana Del Rey is renowned for her captivating vocal range and her thrilling contralto swoop, allowing her to crash through the gears from dreamy pop to pellucid jazz phrasing. A highly talented songwriter and in-demand model (for H&M's fast fashion ranges as well as Jaguar's 2012 F-type sports car) Del Rey is famous for her script-only tattoos, dedications to literary giants Nabokov and Whitman and the iconic black American blues women Nina Simone and Billie Holiday among them.
Her sumptuous discography began with the somewhat controversial Lana Del Rey (note the alternative spelling) and her debut single "Video Games", the track that gained her the coveted Ivor Novello Award for Best Contemporary Song in 2102. Since then other awards have flowed her way, from MTV, Q, Satellite ("Young and Beautiful" as featured in the 2013 film adaptation of The Great Gatsby), the UK Music Video Awards and Xbox Entertainment, who rated her album Born To Die the best of 2013."
Branching out further, in 2013 Lana wrote and starred in the short film Tropico, a Biblical affair lasting 27 minutes in which she plays Eve to Shaun Ross's Adam. Tropico references other characters – John Wayne, Jesus, Marilyn Monroe and Elvis Presley. An accompanying EP includes the sublime "Body Electric", a pristine collaboration with Rick Nowels (Madonna, New Radicals, Santana, Fleetwood Mac et al).
The measure of Del Rey's achievements in a relatively short time span can be taken by her chart placings.  Her first Polydor/Interscope disc Born To Die topped the best sellers and has sold close to five million copies and turned Platinum. Born to Die: The Paradise Edition, a reissue with eight newly recorded cuts, introduced her to new global markets and Ultraviolence enhanced her reputation once it topped both the UK and US charts and went Gold everywhere from Germany to Canada and Platinum in Brazil, France and Poland.
Then came the highly cinematic Honeymoon, available on CD, digital download and vinyl. We're already swooning to the glories of "High By the Beach" and the haunting, folk-drenched "Terrence Loves You". A mistress of the bizarre and the baroque, Del Rey's star is rising with every release. Her modernity is a given but her pop classicism is the trait that will stamp her name in the books.
A native New Yorker born in 1985, Lana was christened Elizabeth Woolridge Grant and claims Scottish descent. Her sister Charlie "Chuck" Grant is a rising name in photography. Childhood was spent in Lake Placid and the young girl's singing skills were noted in her school choir where she was the precentor. Without labouring the point her choral and religious background holds some sway in her later work, especially when her songs have the whiff of the divine. In terms of influences, Lana points to the greats – Elvis Presley, Nirvana, Eminem, Janis Joplin – those who stand out in their field. She is not confined by her choices but aspires to reach their peak.
As a teenager, Lana began singing in Brooklyn clubs, learnt the guitar and found an underground fan base that has stuck with her ever since. She attended Fordham University and majored in philosophy, fulfilling a desire to find a link between organised religion and technology, which makes sense considering her own work.
Under the pseudonym May Jailer she recorded the unreleased demo album Sirens in 2005. Those who heard it first likened Sirens to Jewel Kilcher's Pieces of You for sonic bravura.
Her first EP is Kill Kill, produced by David Kahne whose three songs would appear on her debut, Lana Del Rey, an aural approximation of nightclub chanteuse and burlesque strut pop. Lana Del Rey A.K.A Lizzy Grant made a splash via YouTube but has had a troubled gestation and may never be officially re-released. She describes it with a smile and a shrug. "People act like it's so shrouded in mystery, the 'forgotten terrible album'. But if you look on YouTube, all 13 tracks are available with millions of views, so it's not like no one's heard them. We were all proud of it. It's pretty good." Indeed it is.
The Lana Del Rey EP (2012) pushed Lana into realms of space pop, hip hop ("Blue Jeans") and alternative rock that some older hands trace back to Nancy Sinatra and the Lee Hazlewood school of offbeat girl singer.
The big event arrives with Born To Die whose contents belie its cover, depicting Lana looking like a Hollywood star circa 1949: think Jean Harlow, Lana Turner or Veronica Lake. Everything here demands discovery, from "Video Games" and the title track to "National Anthem" and "Dark Paradise".
Now settled on her stage name Lana sounds utterly confident and in synch, she is an artist who has arrived and made a grand entrance to boot. This is a cabaret for the imagination with multi-layered vocals, psychodramas and not to be ignored melodic ambition. Sexually or passionately charged up until the needle goes into the red, Del Rey's songs have that dark evening of the soul vibe, so what's not to like?
Having spent quality time in London Del Rey was already a name to conjure with in the UK and Born To Die made its debut on our charts and became the fastest-selling album of 2012. In America, it soared to #2 (behind Adele's 21) and went Platinum in 2014.
Bolstered by a striking image, a strong variant on feminism and promotional videos that caused much eye rubbing, Del Rey came under close scrutiny, often for the crassest reasons. Still, working on the Oscar Wilde dictum that 'There is only one thing in life worse than being talked about, and that is not being talked about', she weathered whatever was thrown at her and took it to the bank. Ha!
Born to Die: The Paradise Edition teams that huge seller in a repackage with the Paradise EP, a cunning strategy that gave newer fans a chance to catch up and then enjoy new tracks, the soul packed "Ride", her cover of "Blue Velvet" and the floating dream-pop of "Bel Air", a wispy, smudged ballad that some liken to Enya and Stevie Nicks.
Following Tropico Lana lands with a splash on Ultraviolence (title purloined from Anthony Burgess's droog dude protagonist and anti-hero Alex in A Clockwork Orange. It was recorded in Nashville, California, New York and London. By now her unique take on futuristic Americana is luxurious and the singles "West Coast", "Shades of Cool", the title track and "Brooklyn Baby" resonate with a certain autobiographical peal of bells. No wonder she expressed a desire at the time to work with Lou Reed. She also brought the names of Father John Misty, Joan Baez and Bob Dylan to the table and mentioned that her work was now West Coast-inspired: "Really low-key and stripped back." A top ten fixture for the year in many discerning polls, Ultraviolence has sales to match chart positions and her quest for the best console collaborators has taken her from Rick Rubin and Patrik Berger to the safe hands of Dan Auerbach, the Black Keys guitarist and pretty much everything else man.
The Deluxe edition of Ultraviolence is the way to go and you can discover extras on the iTunes Store and other outlets. Well worth the trouble.
Honeymoon is where we came in, watching Lana glide past in a Starline Tours of Hollywood open-air minibus. Returning in part to the sound of Born To Die, their epic scale marks the songs on Honeymoon, all strings and zing and classic era pop done her way, the Del Rey way.
At the time of writing, Lana has registered a new track called 'Wild Side' and rumours of a new album abound. Watch this noir space. The woman with the movie star name and the look to match just keeps on getting it right: lights, microphone, cameras, action. Hooray for Lana! Discover the glamour.