'New Forms': Roni Size's Legendary Drum'n'Bass Album
As drum'n'bass was coming to the end of its peak period, Roni Size/Reprazent's 'New Forms' took things in a fascinating and vital direction.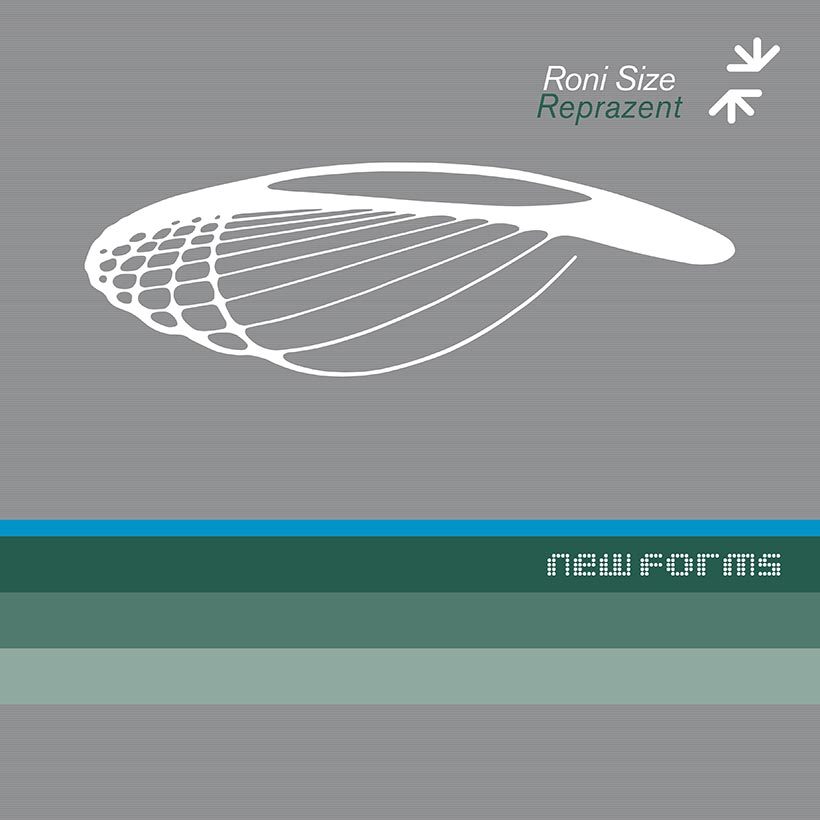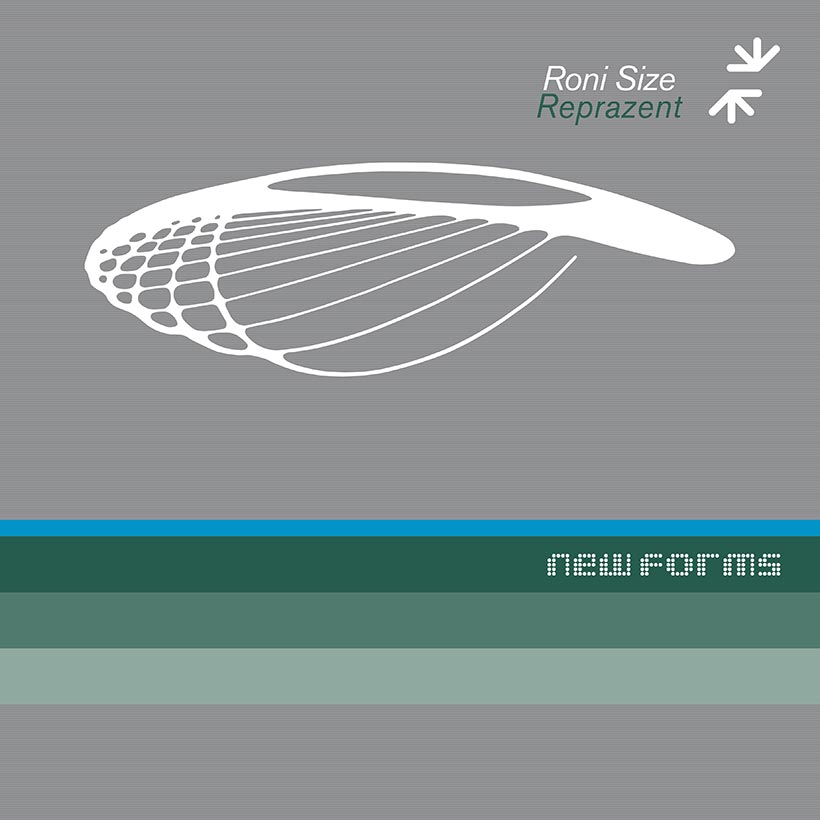 Even someone who had switched off from rave music for a few years in the early 90s would have been startled by the drum'n'bass that had started gaining mainstream exposure from 1994 onwards, the BPMs having accelerated in an exhilarating fashion, and the reggae influences having become notably pronounced. By 1997, though, drum'n'bass was coming towards the end of its original peak period, and was about to go back underground. Unfortunately, the music could also seem gimmicky when glimpsed through soundbites – what was lacking was a few more convincing artist albums. Enter Roni Size/Reprazent's New Forms, one of the best drum'n'bass albums ever.
Listen to Roni Size/Reprazent's New Forms now.
Up to this point, most notable among the genre's full-lengths had been Goldie's 1995 double-album, Timeless, which was critically acclaimed but, leading off with the 20-minute title track, was never going to be for everyone. It did, however, make explicit the jazz fusion influences hiding among drum'n'bass' science-fiction breakbeats. It was this angle that was to be expanded upon by Bristol's Reprazent, with their Mercury Prize-winning New Forms.
Roni Size and his comrades were not new to the scene. Discovered by the V label, Size's 1994 single "It's A Jazz Thing" had been particularly fresh, and wouldn't have sounded out of place on New Forms, though he was also feeding rougher dancefloors under names such as Firefox and Mask. Size was running the Full Cycle label with future Reprazent member Krust, who had been knocking around on the fertile Bristol music scene since the days of proto-trip hop crew Fresh 4, which was also an early stop-off for the third Reprazentative, Suv. Krust had, like Size, been mixing raging material as Gang Related and Glamour Gold with jazzier tunes, and the three had been stepping in and out of combinations with final core member, DJ Die.
The Full Cycle Crew's diverse and high-quality work was not going overlooked. Gilles Peterson's Talkin' Loud imprint signed them, announcing the partnership with 1996's Reasons For Sharing EP. The label had recently guided respected house producers Masters At Work into a collaboration with crack musicians in order to reclaim their disco roots for the Nuyorican Soul album. New Forms saw a not dissimilar concept at work. The already able drum'n'bass names were given the freedom and budget to draw their album closer to the sound of traditional live music, with the help of musicians such as Si John (providing the epoch-defining double bass on "Brown Paper Bag"), as well as a host of vocalists. These included their previous collaborator Dynamite MC, poetic female Philadelphia rapper Bahamadia (on the tongue-twisting title track's statement of intent), and breakout singer Onallee.
Roni Size, Reprazent - Brown Paper Bag
Like Timeless, the full-length version of New Forms was a double-album, but the first disc had been neatly arranged to hold the obvious crossover material (the second instead favoring jazzy rollers such as "Trust Me"), with a tracklist that was replicated on its single-disc version.
Other key album tracks included a sterling opening rap from Dynamite on "Railing," the brief "Beatbox" (wherein Size and Suv offered up some novel a cappella drum'n'bass), and dancefloor bombs such as "Let's Get It On" and "Morse Code." As well as "Brown Paper Bag," the album also spawned further singles in the shape of "Share The Fall," the slower "Watching Windows," and the beautiful "Heroes" (all sung delectably by Onallee).
Roni Size, Reprazent - Heroes
Any fans who hungered to see other sides to the quartet's output could hoover the singles up in order to supplement the album with varied remixes – many of which appear on the new 4CD reissue. Dynamite graced a magnetic vocal version of "Brown Paper Bag," drum'n'bass legend Grooverider took the almost samba-like "Share The Fall" and moved it into somewhat darker territory, and the album's title track was transformed into a downtempo number by Size himself, as a B-side counterpoint to faster versions of "Watching Windows." The remixes and non-album track B-sides (such as their take on a spaghetti western) were successful enough to lead to the Replica compilation, and the whole album was eventually given an interesting touch-up for 2008's New Forms2.
What's the best thing about the original New Forms? It not only holds up today, but actually sounds even better, partly because, while drum'n'bass has since slipped plenty more albums under its belt, it's still hard to think of one that works quite so well as this.