Kendrick Lamar
Kendrick Lamar is one of the biggest artists in hip-hop, with a Pulitzer-winning career that's included the albums good kid m.A.A.d city, To Pimp a Butterfly, and DAMN., as well as singles like 'Backseat Freestyle' and 'Alright.'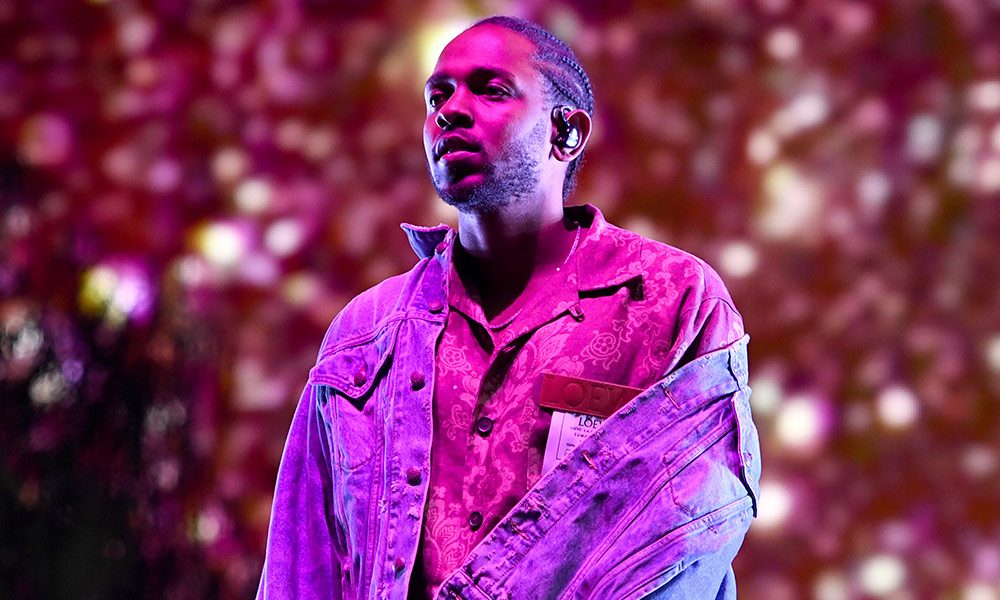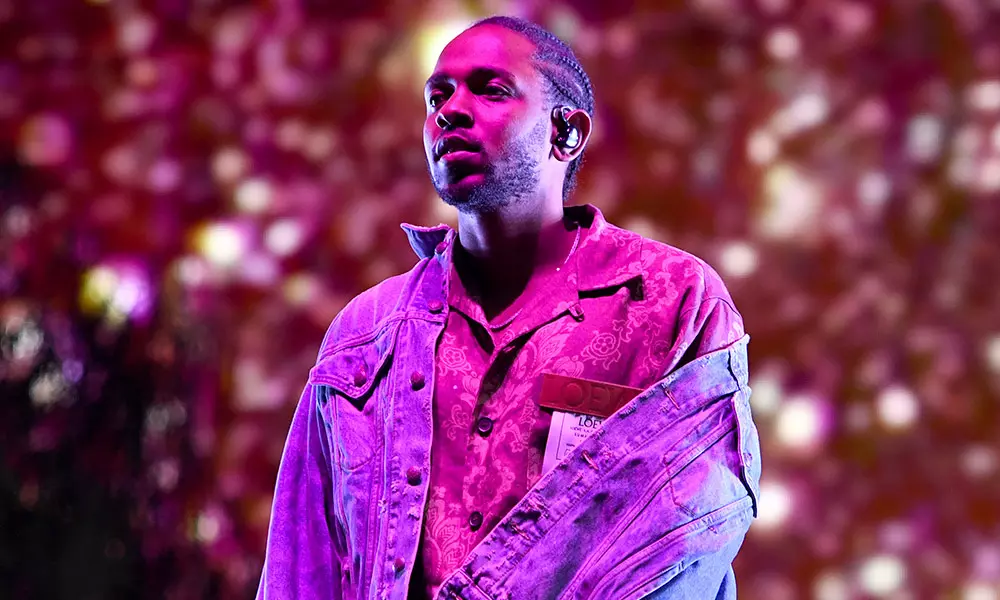 Arguably the most culturally significant hip hop artist in the world today, Kendrick Lamar has been name-checked as a favourite by US President Barack Obama, become a critics' darling, and had his songs adopted as anthems at political rallies and protests.
Yet the Compton, Los Angeles, native's success was far from overnight; he'd spent years on the underground circuit earning his spurs. Born Kendrick Lamar Duckworth on 17 June 1987, to parents from Chicago (he was named after Motown singer Eddie Kendricks), Lamar grew up idolising local heroes 2Pac and Dr Dre, and watched the pair film the video for 'California Love' as a child.
He began his own music career in 2003, as a precocious 16-year-old, releasing the Youngest Head Nigga In Charge mixtape under the moniker of K Dot. It found its way to local label Top Dawg, beginning a long relationship with the imprint that continues to this day. A second mixtape, Training Day, followed in 2005. Lamar spent the next four years building his name on the local circuit, making guest appearances on releases by Jay Rock and The Game, before a third mixtape, the Lil Wayne-indebted C4, followed in 2009. That same year, Kendrick reverted to using his birth name, releasing a soulful, self-titled EP – the first of his efforts to bear a distinctive style. He also formed the Black Hippy collective with fellow rappers Ab-Soul, Jay Rock and Schoolboy Q, and the quartet have continued to work across each other's releases ever since.
2010's Overly Dedicated mixtape heralded a significant artistic leap forward. A free online release, it was packed with gems such as 'Growing Apart', 'Ignorance Is Bliss', 'Alien', 'Barbed Wire' and 'HOC', and received enthusiastic press reviews. It made commercial inroads too, reaching No.72 on the US Billboard R&B/Hip-Hop charts. Crucially, the mixtape also caught the ear of Dr Dre, who took the fellow Comptonite under his wing, signed him to his Aftermath label and put him to work on his (eventually abandoned) Detox album.
At the beginning of 2011, Lamar was included in hip-hop magazine XXL's annual Top Ten freshmen list, and he released his debut album as a digital download in July of that year. Titled Section.80, it built on Overly Dedicated's promise, revealing Lamar as a wise, thoughtful rapper unafraid to tackle racial and societal issues alongside the usual ghetto tales. The productions, by Top Dawg acolytes Digi+Phonics, alongside Terrace Martin and J Cole, mined a rich groove, exemplified by the dark atmospherics of 'ADHD', the jazz-rap of 'Rigamortis' and the soulful wash of standout 'Kush & Corinthians'. Enthusiastically received by critics (it made Pitchfork's Top 50 of that year), the album confirmed Lamar as one of hip-hop's brightest talents.
In the wake of Section.80's success, Lamar was hot property and his star continued to rise over the following year. He made high-profile guest appearances on albums by The Game and Drake, signed to major label Interscope, and received a vocal endorsement from both Dr Dre and Snoop Dog, who proclaimed him "the new king of the West Coast" at an LA concert. Yet even Lamar's most vociferous supporters must have been taken aback at the success of his next album.
Released in October 2012, Good Kid, MAAD City was a staggering achievement. An autobiographical concept album that upended the Compton gangsta rap rulebook, it weaved a documentary-style story of family and ghetto life, told from the perspective of a good kid from a loving, Christian family. Thoughtful and erudite, it revealed Lamar as a storyteller of genuine warmth and subtlety, while his versatile rapping style transformed throughout the work to reflect his character's moods. The diverse production styles also reflected the various narrative strands, ranging from the smooth soul of the Drake-guesting 'Poetic Justice' to jet-black trap fare such as 'Swimming Pools (Drank)', and G-funk cuts the likes of 'The Art Of Peer Pressure' and the Dr Dre-guesting 'Compton'. Penultimate track 'Real' found Lamar seeking final salvation in the warmth of family life over a devastatingly beautiful production from Terrace Martin.
Met with a rapturous critical response, it debuted at No.2 on the US Billboard chart, selling 242,000 copies in its first week alone, while three of its singles, 'Swimming Pools (Drank)', 'Poetic Justice' and 'Bitch Don't Kill My Vibe', reached the Top 10 on the Billboard R&B/Hip-Hop Chart. Come Grammy time, in January 2014, the album was showered with seven nominations, including Best New Artist and Album Of The Year, though Lamar would end up leaving empty-handed.
He had a busy couple of years after the album's release, initially making the TV rounds with appearances on Saturday Night Live and the Late Show With David Letterman, before joining Kanye West on his Yeezus tour. More guest spots transpired, including a turn on Eminem's Marshall Mathers 2 LP, though an uncharacteristically pugnacious verse on the Big Sean track 'Control', in which Lamar name-checked rival MCs he wanted to lyrically "murder" while proclaiming himself "king of New York", unleashed a wave of controversy among his peers.
Lamar had dropped hints of a follow-up to Good Kid, MAAD City throughout 2013, though it was the following year before any new music appeared. The Isley Brothers-indebted single 'i' was a feel-good, celebratory song which peaked at No.39 on the Billboard charts and earned the rapper two Grammys, for Best Rap Performance and Best Rap Song, at the 57th Annual Awards, on 8 February 2015. The following day, he issued the album's second single, 'The Blacker The Berry', a furious, racially charged invective that hinted of darker themes to come.
Released on 15 March 2015, a week earlier than originally planned, To Pimp A Butterfly proved a radically different beast from its predecessor. Harnessing the freedom brought about by his past success, Lamar bypassed commercial concerns as he assembled a crack team of his favourite producers and musicians. Gone were the myriad stylistic digressions of Good Kid, MAAD City, replaced by a more unified, old-school sound that harnessed funk, soul and jazz. Key to the new direction was the addition of pianist Robert Glasper, bassist Thundercat and the (then little-known) saxophonist Kamasi Washington, whose transcendent horn blasts added a modal sensibility that went way beyond the looped piano refrains of 90s jazz-rap. A predominantly groove-based record, the skill of those musicians allows for moments of genre-broadening experimentalism, as demonstrated on the tracks 'For Free? (Interlude)' and 'u'. The former is an abrasive slice of slam poetry in which Lamar scats a witty tale of sexual politics over a free-jazz workout, while on 'u', wild Kamasi horn blasts underpin Kendrick's cracked and broken rapping, as he denotes his character in a drunken state.
Other guests of note included George Clinton, who pops up on cosmic P-Funk opener 'Wesley's Theory' (a track produced by experimental beat-maker Flying Lotus) and Bilal, who adds his distinctive vocals to both the future soul of 'These Walls' and the irresistibly funky 'Institutionalized' (the latter also boasting a memorable cameo by Snoop Dogg).
Conceptually, To Pimp A Butterfly was harder to penetrate than Good Kid, MAAD City. As on that album, Kendrick himself is the focal point, and the work unfolds as a series of vignettes – bookended by slices of a poem – of his struggles with the trappings of fame, love for his home city, and his thoughts on race and the experience of being black in America. That final strand is keenly addressed on songs such as 'King Kunta', 'The Blacker The Berry' and 'Alright', while the album ends on an interview between himself and his hero 2Pac (spliced together from old footage of the late rapper), in which Lamar completes the emblematic poem of the titular butterfly.
Met with universal critical acclaim upon its release, the album debuted at the top of the US Billboard chart, selling 324,000 copies in the US in its first week, while also topping the charts in the UK, New Zealand and Australia. It was also streamed 9.6 million times on Spotify, setting a new global record first-day record. Further singles 'King Kunta', 'Alright' and 'These Walls' helped continue the album's strong sales, but it has ultimately been the work's forthright views on race which has resulted in it gaining a cultural and social significance unseen in hip-hop since the days of Public Enemy and NWA. 'Alright' was adopted as a civil-rights anthem, with police-brutality protesters chanting its chorus in the streets, while the album's message has even been taught in American schools.
After dominating the end-of-year polls, Lamar won five Grammys at the 58th Awards ceremony (including best Rap Album), contributing a memorable performance on the night. After a notable guest turn on Kanye West's 'No More Parties In LA', Lamar released a surprise new album, untitled unmastered., on 4 March 2016. Composed of unfinished demos from the To Pimp A Butterfly sessions, its stellar collection of sketches, exemplified by the groove-heavy 'untitled 03 | 05.28.2013', further exemplified Lamar's hot creative streak, as the album debuted at No.1 on the US Billboard 200 the week of its release.
Words: Paul Bowler