Onyx
The Queens hip-hop group are known for their aggressive, physical approach to rap music.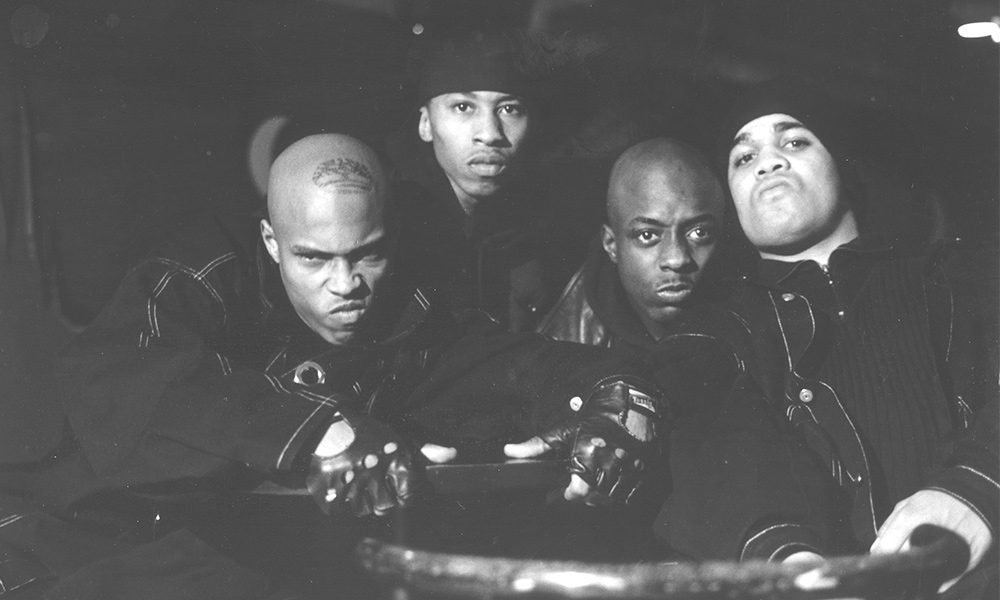 Onyx's shouting, in-your-face brand of high-volume rapping proved to be more at home in the slam pit than on the dancefloor and brought the rap quartet instant chart success. Originally formed in Queens, NY, during 1990, the members of Onyx (Fredro Starr, Sticky Fingaz, Big DS, and DJ Suave Sonny Caeser) met while working as barbers. The band honed their rhyming skills and act by performing at local clubs, which eventually gained the attention of Run-D.M.C.'s Jam Master Jay, who signed the group to his label, JMJ Records, and even helped produce Onyx's debut full-length, Bacdafucup, in 1993.
The album turned out to be a platinum-certified smash, spurred on by the runaway success of the hit single 'Slam', which went on to become one of the year's biggest rap hits. The group confirmed that they were just as content attracting a heavy metal audience by a pair of collaborations with the N.Y.C. hardcore metal outfit Biohazard (a remix of 'Slam' credited to Bionyx, and the title track to the motion picture Judgment Night). The album even beat out such stiff competition as Dr. Dre's rap classic The Chronic at the Soul Train Awards for Best Rap Album that year.
But Onyx was unable to continue their commercial success as such subsequent albums as 1995's All We Got Iz Us and 1998's Shut 'Em Down came and went without much fanfare. The late '90s saw members Sticky and Fredro try their hand at acting, landing spots on HBO's Strapped, Spike Lee's Clockers, the Rhea Pearlman/Danny De Vito-directed Sunset Park, and Brandy's hit TV show Moesha. The various members tried to launch solo careers, but the records never connected with audiences. With the rap genre's continuous changes and shifts, they decided to try a comeback and reappeared with 2002's Bacdafucup, Pt. II.
Words: Greg Prato