'Bacdafucup': Onyx's Grimy Debut Album
The soundtrack to a gloriously grungy hip-hop moment in time.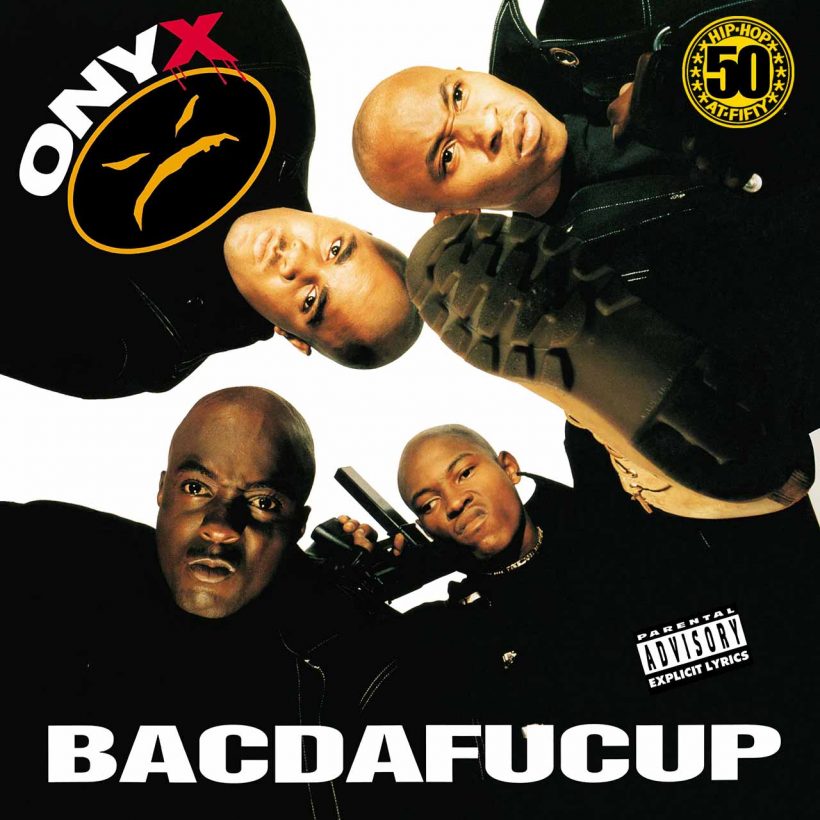 "Move back motherf***ers, the Onyx is here! Back the f*** up! Back the f*** up!" That was the rallying cry that hollered through hip-hop in the summer of 1993, delivered by the razor-cut voices of an adrenalized quartet of MCs from Queens, New York City, known as Onyx. Corralled together under the mentorship of Run-DMC's Jam Master Jay, the rowdy crew of Sticky Fingaz, Fredro Star, Big DS, and Sonny Seeza declared they were on a mission to further the aggressive side of hip-hop culture – and the bald-headed Timberland boot-clad soldiers were relentless in pursuing their grimy operation.
Fueled by production mostly credited to Jam Master Jay and long-time Large Professor associate Chyskillz, Bacdafucup puts faith in the power of a minimalist blend of abrasive drums and brawny bass tones embellished by just the briefest flashes of sampled melody. "Attack of the bald-heads, sleep if you wanna/ Beds is burned, you step to this you'll be a goner," threatens Fredro Starr during the MC's opening salvo on "Bichasniguz." As the album plays out, the clique delights in running through their home borough to hunt down bootleggers on "Bichasbootleguz" and details a mugger's manifesto set to disturbingly soothing horns on "Stik 'N' Muve."
Listen to Onyx's Bacdafucup now.
Bacdafucup is undeniably hardcore hip-hop, but the album's legacy includes a couple of genuinely unlikely crossover hits. Dropping ahead of the project's release, "Throw Ya Gunz" cracked the UK Top 40. Over clattering drums spiked with intermittent atonal horn wails, the MCs fire off verses brimming with nefarious menace. "I hate your f***ing guts and I hope that you die," glowers Sticky Fingaz, before plotting to "commit the perfect crime" and signing off ruthlessly: "I'm a bald-head with a knife/ I want your money or your life."
Bacdafucup's second single, "Slam," meanwhile, became an MTV fixture, soundtracked copious college campus parties, and introduced a form of energized slam dancing to hip-hop culture. (The video includes a cameo by the New York City hardcore band Biohazard and features crowdsurfing and mosh pit scenes.) Provoked by its galvanizing hook – "Slam, duh-duh-duh, duh-duh-duh, make noise b-boys!" – the track peaks with Fredro Starr encapsulating the group's influence: "Now everybody wanna sound grimey."
Naturally, Onyx's gravel-voiced euphoria would not last forever – very soon hip-hop would begin to transition into a shiny suit era defined by pop samples and rappers ditching Timberland boots for designer outfits. But, for much of 1993, Bacdafucup soundtracked a gloriously grungy hip-hop moment in time.
Listen to Onyx's Bacdafucup now.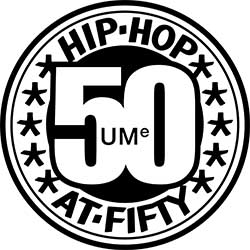 In celebration of hip-hop's 50th anniversary, uDiscover Music is publishing 50 album reviews throughout 2023 that highlight the breadth and depth of the genre. The Hip-Hop 50 logo was designed by Eric Haze, the mind behind iconic graphics for EPMD and LL Cool J.