'Get Rich or Die Tryin': 50 Cent's Massive Debut Album
The biggest rap album of 2003, and one of the best-selling debuts in music history.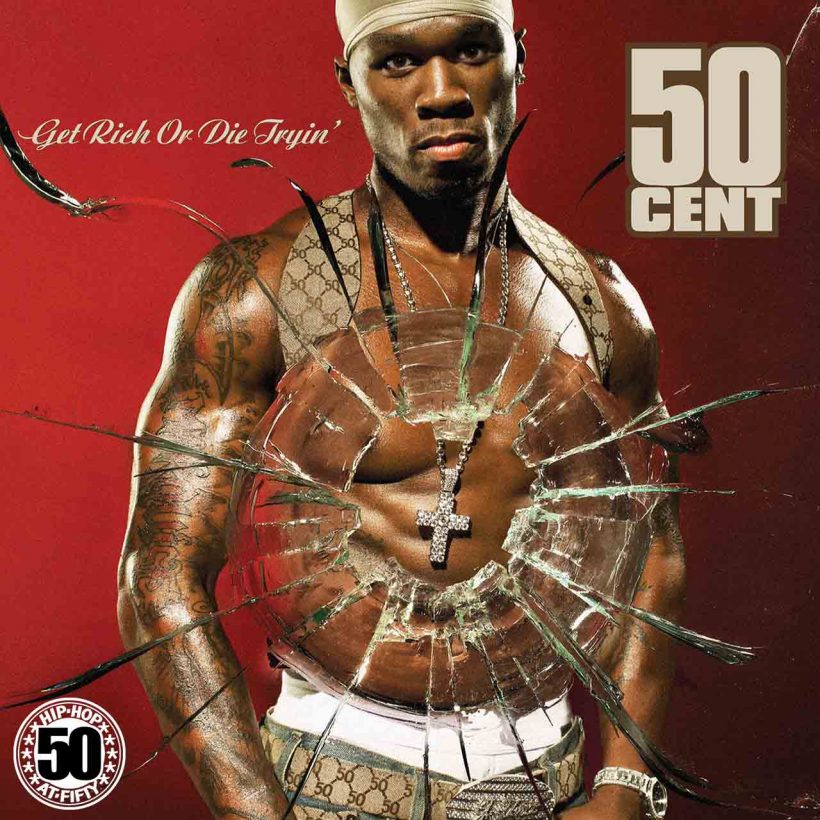 The most important moment of 50 Cent's life – and career – came when he was shot nine times in Queens, New York. Outside of the very literal life-threatening wounds he suffered, the tragic events also led to his being dropped from Columbia Records. Without a label and on a long road of rehabilitation, 50 began independently releasing music, and his 2002 project, Guess Who's Back?, eventually made its way into the hands of Eminem. Em showed the project to his friend and collaborator, Dr. Dre, and the two agreed that they had found the next star of the Shady/Aftermath partnership.
Listen to 50 Cent's Get Rich or Die Tryin' now.
What made 50 Cent so special? His ability to tell stories of life on the streets in a way that was both unique and approachable. He put on for his South Jamaica hood, but made music that never lost sight of the radio. 50's knack for radio hits didn't come naturally. He worked hard, practicing by writing hooks over popular rap songs – a method he learned from the legendary Jam Master Jay.
In an interview with BET, 50 discussed the urgency he applied to his rhymes after getting shot. It gave Get Rich or Die Tryin' a propulsion that was the perfect foil to his swaggering, silky-smooth flow. "The difference was I had been in a life-threatening situation and that's what's changed conceptually," he explains. "My music style heightened and intensified the presentation because it made it something that…[a] person who was a little further away from what was going on in the cities was able to go on a safari and not be hurt by the animals." In short, 50 Cent sold the gangster's lifestyle.
50 Cent - In Da Club (Official Music Video)
A massive debut single didn't hurt. In fact, there were moments in 2003 when the "In Da Club" video seemed like a documentary on 50 Cent's monumental rise to the top of the music industry. The final reveal – Dr. Dre and Eminem in lab coats, checking in on their experiment – was the icing on the cake. It blended self-awareness with a confidence that comes from having two of the rap game's most important voices by your side. But while Em and Dre's fingerprints are on Get Rich, 50 overshadowed his collaborators and turned in the performance of a lifetime. Get Rich or Die Tryin' became the biggest rap album of 2003 – and one of the best selling debuts in music history – thanks to 50 Cent's alchemical blend of earworm hooks, unflinching storytelling, and seemingly infinite swagger.
Listen to 50 Cent's Get Rich or Die Tryin' now.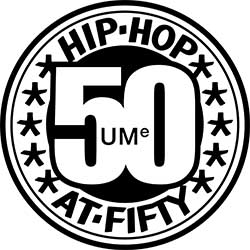 In celebration of hip-hop's 50th anniversary, uDiscover Music is publishing 50 album reviews throughout 2023 that highlight the breadth and depth of the genre. The Hip-Hop 50 logo was designed by Eric Haze, the mind behind iconic graphics for EPMD and LL Cool J.