50 Cent
The NYC rap superstar and protege of Eminem and Dr. Dre rose to heights of superstardom after the release of his 2003 debut Get Rich or Die Tryin'.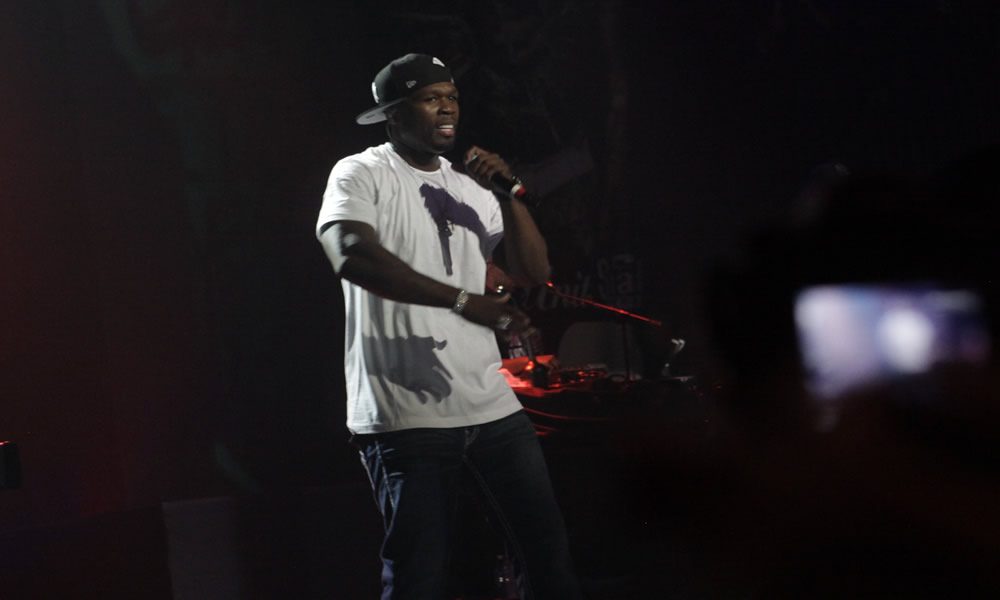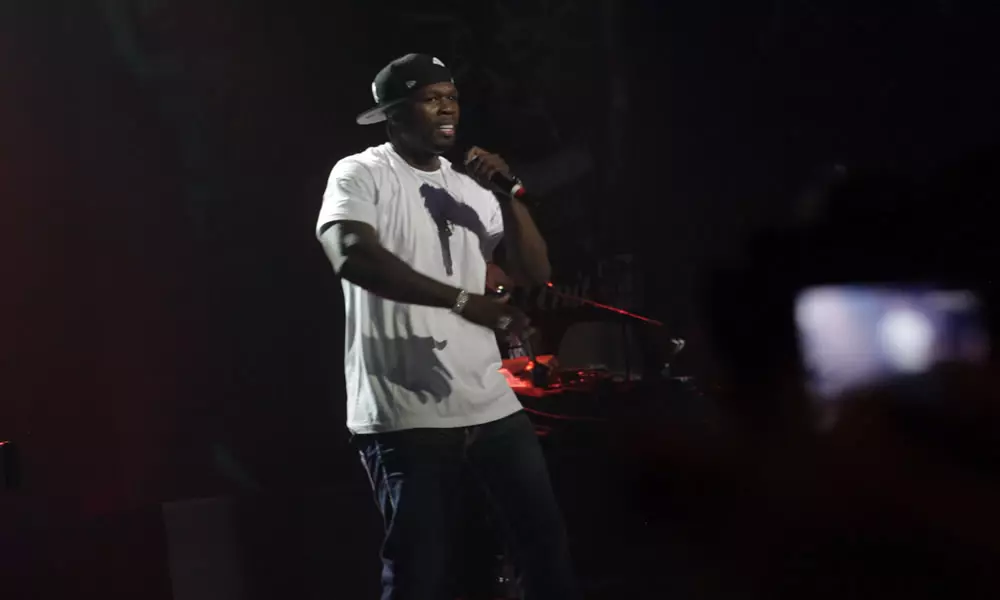 Curtis James Jackson, out of South Jamaica in the Queens borough of New York City, is the archetypal rap superstar. Born into straitened circumstances he has used his innate street craft and not inconsiderable musical artistry to turn adversity to his advantage. His is a classic rags to riches tale – best summed up in his own words on the album and movie Get Rich Or Die Tryin'.
That dictum is virtually the metaphor for his career since he's survived attempts on his life, a hideously dysfunctional upbringing and emerged as the man who has sold over 30 million albums, won a Grammy and 13 Billboard Music Awards (his mantel groans with sundry others), instigated his own G–Unit outlet and established himself as an entrepreneur. He is definitely hip hop royalty. If Eminem is the King and Nelly the Crown Prince, then 50 Cent is the Young Pretender. Not only that he is now viewed as a great role model while his albums are eagerly awaited and fly off the shelves. His latest disc is Animal Ambition and a follow-up, Street King Immortal, will soon be available. In a sense, his albums go viral, one feeding off the next and so on. He writes and raps about ambition, prosperity and hardship with equal facility and zeal. It's easy to load him down with superlatives since he exists in that rarefied stratosphere of the super successful, but in a world of flash and flim-flam, he is the real deal and lets his music do the talking.
Heavily embroiled in the gang and narcotics culture of Queens as a teenager, the young Curtis Jackson could have been another crime statistic or worse, but he wised up.  After a schoolyard bust, he gave himself the name '50 Cent' symbolizing change; not small change but the life-changing coin of a higher order.
At 21 he was mastering turntables and learning how to rap, picking up the intricacies of the form from Jay Master Jay of Run-D.M.C. He worked with Onyx on their Shut Em Down disc (1988) and recorded dozens of tracks in short order with Jay. Unofficially released (his mixtapes are a by-product of his main work)  they led him onto phase two of his master plan: Power of the Dollar. His controversial but witty 'How To Rob' track threw down a gauntlet, being about his artistic desire to fleece the competition. So, he could talk the talk, could he walk the walk? Yes, he could. His mixtape Guess Who's Back immediately appealed to Eminem who flew him from Coast to Coast and a meet with the Real Slim Shady and Dr. Dre. A deal was inked with Interscope and amid much hullabaloo, he contributed the cut 'Wanksta' to Eminem's huge selling 8 Mile soundtrack.
Off and running now, his million-dollar advance and much-hyped persona had people wondering could he cut it? He answered that with his inflammatory debut, Get Rich or Die Tryin' (February 20-3). It only went straight to number one on the Billboard Top 200! In days he'd shifted a million copies. The songs are full of funky horns, intense grooves and world-class writing and rapping. The massive hits are 'In Da Club', '21 Questions' and 'P.I.M.P' and the whole affair is a five-star classic, executively produced by Eminem and Dre. 'In da Club' alone is a phenomenon that won 50 Cent Best Rap Video and Best Newcomer gongs at the relevant MTV Awards. Dope beats and dark drums typify the sound. By years end the album was certified 6xPlatiunum and Mr. Cent's name was of the household variety in every territory where hip hop rules. Twelve million people couldn't be wrong. Snoop Dogg and G-Unit are all over the shipped out remix of 'P.I.M.P.' – cause for celebration alone but there are so many other great things waiting to be discovered inside. 'Patiently Waiting' (featuring Eminem) is a gem and Nate Dogg's contribution to '21 Questions' is matched by the throb of 'Don't Push Me' and the showmanship of 'Like My Style', not to mention the collaboration with fellow Jamaica pal Terence Dudley for 'Life's On The Line'. Absolutely essential.
And that mantra is not going away because The Massacre (2005), featuring another brooding cover of our hero looking every inch the heavyweight champion, does all the business over and over. Sales on this are ridiculous. Another immediate rush to the top of the charts and over 1.14 million units flying out in six days. The key thing about 50 Cent is he knows to construct a tale where gangsta culture is enriched by massive pop hooks. So check out 'Disco Inferno' and 'Candy Shop', in which he reprises his Lil Kim cut 'Magic Stick'. Other choices and key moments are 'Just a Lil Bit' and the rough and tumble of 'Piggy Bank'. Again Dre and Eminem are pretty hands-on but now 50 Cent is learning the production ropes for himself, studying hard under the tutelage of his mentors and guys like Scott Storch and the jazz and Latin maestro Luis Resto.
It's also clear by now that 50 Cent uses certain fictional devices to get his point across. He's far more humorous than most and has learnt how to tell a tall tale. You can come from the projects but you don't have to live there forever.
The simply titled Curtis (2007) is a much more measured affair, dividing its styles between hard and soft. The raps and beats are built around a semi-autobiographical account of his career, stopping off at 'Amusement Park' and 'Straight to the Bank' for supplies. Justin Timberlake and Timbaland pop up on this disc, the keyboard sound is prominent, and The Miracles are sampled to grand effect on 'Movin' On Up'. Curtis topped charts, or damn near, the world over. If he was ready to be shot down in flames his success clad him in Teflon. The fans certainly weren't paying the critics any heed.
The brilliantly titled and tongue-in-cheek Before I Self Destruct (2009) – a feature film bearing the same name is included with the package –  was accompanied by 50 Cent's massively sold out The Invitation Tour. Darker and even more aggressive than his previous catalogue, the artist believes this to be hands-down his best work to that time. Lyrically blunt with out of whack rhythms the tracks are hard to resist. We love 'Then Days Went By' for its use of a sample from Michael Jackson's version of Bill Withers' 'Ain't No Sunshine' and 'Gangsta's Delight' is similarly straightforward and summertime lovely. More organic than the predecessors in terms of using real instruments, plus a barrage of keyboard trickery – natch – there is no sign of self-destruction taking place since the album topped every Billboard chart it was entitled to be in. The hits don't stop either. 'OK, You're Right', 'Baby by Me' and 'Do You Think About Me' showcase another side of 50 Cent – the rapping balladeer – with the love interest. It's no secret that 50 cent has a huge share of the female hip hop fanatic brigade amongst his followers. He's got the bases covered.
An earlier mention of the man's business acumen wasn't an idle boast. He is heavily involved in boxing promotion, he is a publisher and author and an invaluable ally to politicians who seek his advice, though he won't pay lip service or toady to any of them.
His acting career is back on track and he's evidently in prolific recording mode. Our selection of 50 Cent albums is as good as it gets. Unless you live the life of a hermit you already know about the man but if you've never realty discovered his albums you are in for the proverbial treat. Get hip to 50 Cent, or die tryin'.
Format:
UK English