LL Cool J
The veteran Queens rapper has a career full of hit singles including 'Mama Said Knock You Out,' 'Going Back to Cali,' and 'Doin' It.'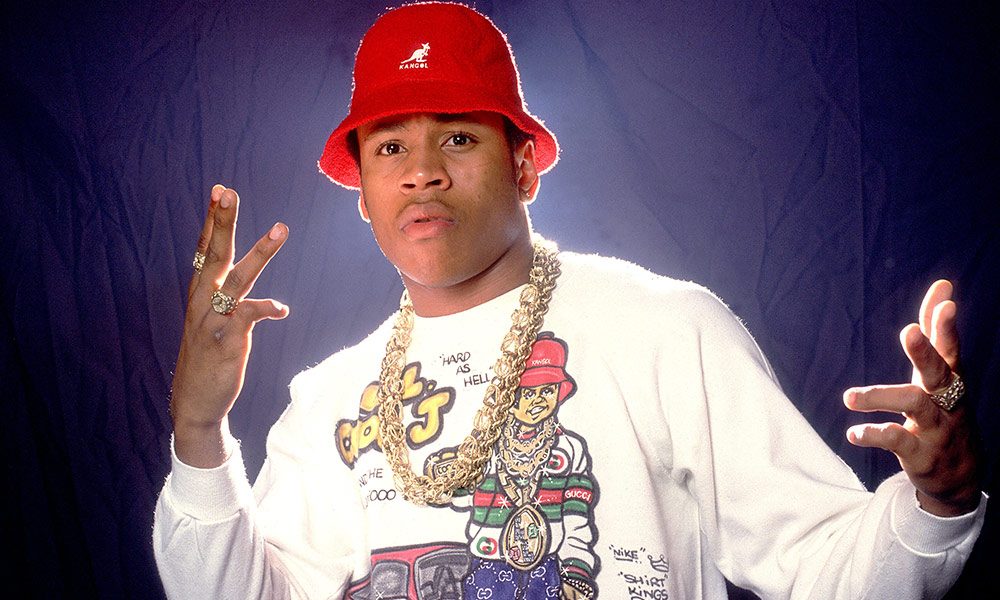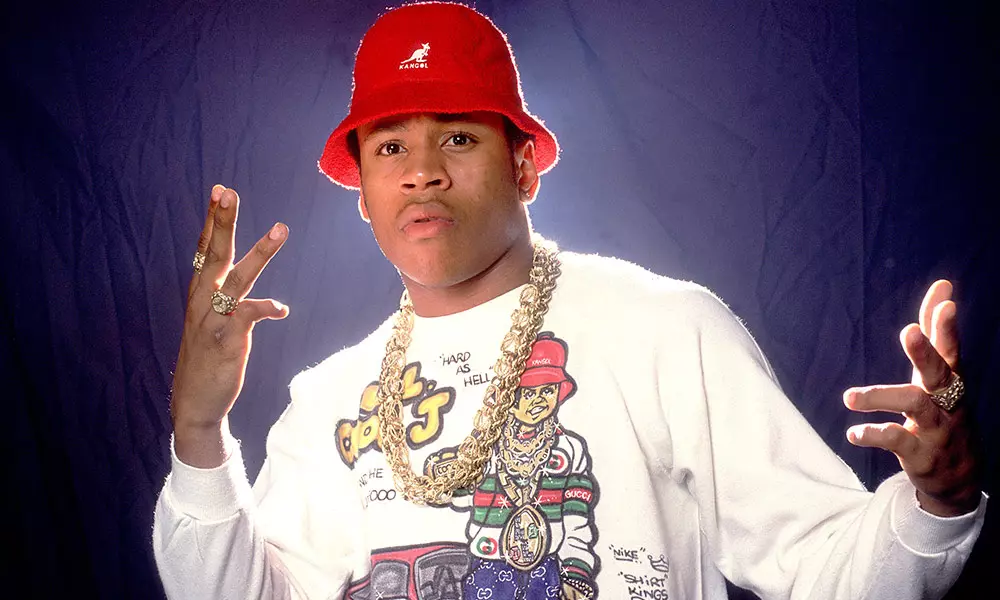 You can take the boy out of Queens but you can't take Queens out of the boy. Definitely, a sentiment that rings true when discussing LL Cool J, he's one of the first celebrated rappers to walk the line [with ease] between Hip-Hop and pop whilst keeping his street credibility intact. A multi-million seller with an extensive acting resume, the reinvigoration of a superstar has never looked so good.
Decked out in his signature Kangol, which later on was replaced with Fubu, James Todd Smith is the original Hip-Hop hero. A crossbreed between respected lyricist and adoring sex symbol, he came to fame with the drum-heavy 'I Need A Beat' in 1984 at the age of 16. Kicking the trend of having a minimal shelf life that has plagued so many rapper's after him, LL Cool J, an acronym for Ladies Love Cool James, whilst occasionally hitting a few bumps in the road has gone from strength to strength and never looked back.
Signed to Def Jam Records by Rick Rubin after Ad Rock of the Beastie Boys came across one of his demo tapes, LL's debut album Radio soon became the project upon which the label would build their success story. Not only reaching platinum status in sales and later receiving a 5 mic rating in Hip-Hop bible The Source, but it also went on to spawn one of the culture's most defining moments in 'I Can't Live Without My Radio'. A few years before Spike Lee's character Radio Raheem (from the movie Do The Right Thing) became synonymous with the boombox, LL's b-boy manifesto, that featured the lyrics, "Walking down the street, to the hardcore beat/ While my JVC vibrates the concrete," was the original call for rap heads to express themselves via their sound system.
Continuing to spearhead the Def Jam movement, with the help of the Beastie Boys, LL's next offering, 1987's Bigger And Deffer, seemed more braggadocios yet ultimately justified. While the ego is an everyday thing as far as rap music goes if you can't deliver the product to back up your statement you will get challenged. LL not only delivered, but he also surpassed all expectations. Offering up the first rap ballad in the form of 'I Need Love', it became the first rap record to ever top Billboard's R&B Singles chart. However, whilst loved by more than his fair share of fans in high heels, some of his male counterparts didn't appreciate his lyrically watered-down persona. Accused of being a sell-out on more than one occasion, the likes of Kool Moe Dee and Ice-T were quick to say a few things about the New York pretty boy.
Following the challenges to his credibility, LL, falling into a musical slump, released Walking With A Panther in 1989. Sitting at the opposite end of the popularity scale – Afrocentric cries of fight the power were cramming the airwaves at the time – he filled an entire album with romantic anecdotes. Managing to carve out a few hits from it, 'Going Back To Cali', 'Big Ole Butt' and 'Jingling Baby' helped the album reach platinum status. Regardless, the boos that popped up at various LL performances at the time said all that needed to be said. It was time to wake up and smell the coffee.
Picking himself up, dusting off the commercial embarrassment, and then teaming up with super-producer Marley Marl, the reinstatement of LL's tough-guy image on Mama Said Knock You Out helped in creating a pinnacle moment in Hip-Hop history. Rapping, "Don't call it a comeback," on the album's title track, LL, with a score to settle, lyrically boxed his way through any doubters he may have had. With 1990 appearing to be the year of Uncle L, the double-platinum masterpiece, which featured joints like 'Around The Way Girl' and 'The Boomin' System', demonstrated the first real lyrical attack from LL on 'To Da Break Of Dawn'. Going at Kool Moe Dee, Ice-T, and even MC Hammer, LL Cool J the battle emcee was born. Introducing rap's first-ever MTV Unplugged acoustic session, Mama Said Knock You Out is regarded as one of rap's finest moments.
Caught up in the success of Mama Said Knock You Out, only two of the 14 shots LL mentions in the title of his next album, 1993's 14 Shots To The Dome, appeared to hit their designated target – 'Pink Cookies In A Plastic Bag Getting Crushed By Buildings' and 'Back Seat'. Not living up to the hype that his previous effort generated, LL, who at the time was dealing with a lot of trials and tribulations in his personal life, seemed lost. However, finding his flow once again, his teaming with production duo the Trackmasters (also known as Poke & Tone) on his next album, Mr. Smith, saw Uncle L reinvent himself once again.
Housing two of his biggest records to date – 'Doin' It' and 'Hey Lover' featuring Boyz II Men – LL's 1995 album Mr. Smith became a huge success that went on to be certified 2x platinum. Removing the hardcore rap element that saw 14 Shots To The Dome flop, LL instead concentrated on the romanticising side of his game that meshed New Jack Swing with seductive rap ballads. Not ridding his repertoire of raw raps completely, 'I Shot Ya' showcased the wild side of LL and proved he could still run with the big boys – the remix featured Keith Murray, Prodigy, Fat Joe and Foxy Brown.
Whilst all of this was going on, LL's confidence in front of the camera returned too. Playing former football player Marion Hill in his own TV show, In The House, honing his acting skills he was soon to start a very successful career in the world of performance arts. Starring in movies such as Deep Blue Sea, S.W.A.T., and Any Given Sunday, the boy from Queens, New York was slowly becoming a household name. With that said, his credibility on the rap scene was once again about to be tested.
Quite possibly LL's biggest challenge to date, an upcoming rhymer by the name of Canibus would spit a bar on Cool J's '4, 3, 2, 1' about borrowing the legendary emcee's mic tattoo. After hearing it, LL took it as a diss, edited the young upstart's lyrics and then verbally attacked him on his closing verse. While the album itself wasn't as big of a success as some of his previous work, a talking point had been created and a beef started. Canibus hit back with the scathing 'Second Round K.O.'. Spitting, "You studied my rhyme, then you laid your vocals after mine/ That's a bitch move, something that a homo rapper would do," to this day it is still regarded as one of the hardest beef records in Hip-Hop. Hitting back with 'The Ripper Strikes Back', LL proved he wasn't done. Following Canibus' low debut album sales, LL killed yet another career and further added to his legendary status.
On a winning streak, LL even took a pop at Jamie Foxx on 'U Can't F**k With Me' – "Once and for all, what's my opinion on Jamie Foxx?/ He pussy. Plus he ain't funny as Chris Rock, Ha" – after a physical altercation with the actor during the filming of Oliver Stone's Any Given Sunday. The album upon which it featured, 2000's G.O.A.T. (Greatest Of All Time) – a bold statement by LL – hit the number one spot on the Billboard 200. Featuring both street bangers – 'Shut 'Em Down' and 'Ill Bomb' – and something for the grown and sexy – 'Imagine That' and 'You And Me' – it was an across the board success with belief once again being reinstated in LL Cool J.
Going on to focus on fitness, LL has always encouraged healthy living and an active lifestyle. Besides his music, his fitness books and pep talks regarding a healthier lifestyle have become somewhat of a success also. Going on to release the albums 10, The DEFinition, Todd Smith – which saw a musical reconciliation with Jamie Foxx on 'Best Dress' – and then his Def Jam bow out album Exit 13, you'll be hard pushed to find another artist with as much influence and success over such a substantial amount of time as LL Cool J. Having recently released his first non-Def Jam project, Authentic, these days he's more an actor than a rapper. Playing the part of Sam Hanna, one of the lead roles in the highly successful TV series NCIS: Los Angeles, his commercially recognised celebrity status is justified for more than one reason.
Nowadays considered an elder statesman; a protector of Hip-Hop if you will. To truly define LL Cool J, Busta Rhymes said it best in an interview with BAM Magazine. "Man, Cool J is a pioneer. He's the only old-school motherf**ker that's new school."
Words: Will "ill Will" Lavin