Slick Rick
The Bronx rapper is widely regarded as one of the best and most influential rappers of all time, emerging during hip-hop's golden age.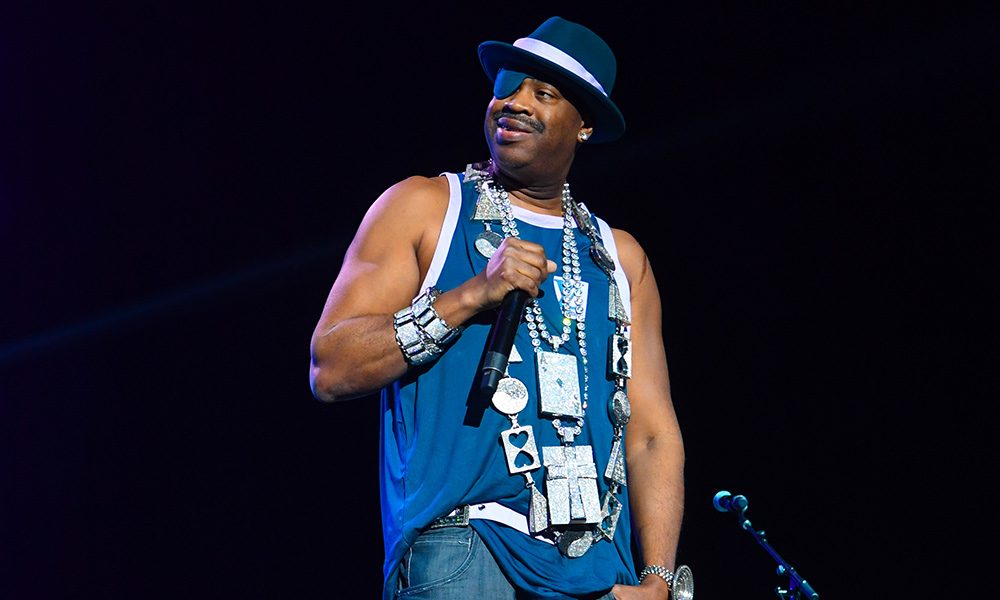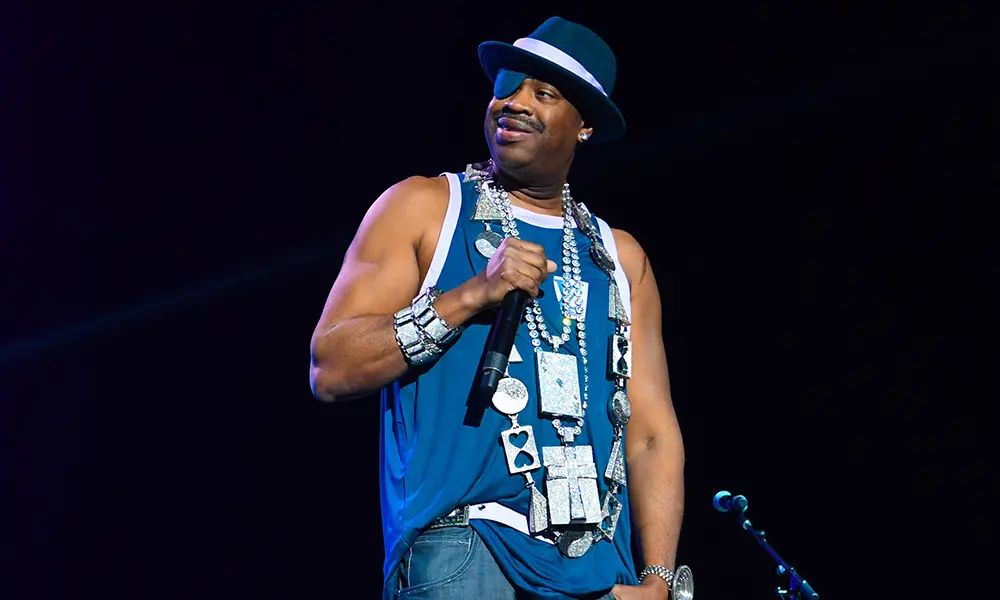 Richard Martin Lloyd Walters – better known to us all as Slick Rick – is the London born MC, rapper and storytelling king who moved from South London suburbia to the Bronx with his British-Jamaican family in late 1970s. Famed for his eye patch (worn after a childhood accident) Slick Rick was one of the first artists to make inroads with the Crew style. His initial foray into the industry came as a member of Doug E. Fresh's Get Fresh Crew where he went out as MC Ricky D, rapping his lines and channelling his groove over Doug E's beatbox. Their debut recordings like 'La Di Da Do' had a childlike innocence that made them instant floor fillers on dancehall culture and mainstream R&B radio. Suitably energised, Walters was signed as a solo act to Def Jam Records and hit pay dirt with The Great Adventures Of Slick Rick. The 1988 disc made him a household name. He had phenomenal success with a number one R&B/Hip Hop placing and three charting singles: 'Children's Story', 'Hey Young World' and 'Teenage Love'. With the world at his feet, Slick Rick seemed destined for global superstardom but then….
Walters had already led a tough life long before his family moved from poor circumstances in Mitcham, to start life anew in the projects of the Bronx. In 1990 with his music pouring onto the hot Manhattan streets, a relative used a firearms incident outside a nightclub to set up Walters. The incarceration of Slick Rick made worldwide headline news and he was sent down for five years to the infamous Rikers Island. While there Def Jam boss Russell Simmons came to interview him and fight his corner, arguing that his second-degree murder charge was unjust while attempts to deport him were unconstitutional.
Simmons cited the lyrical style and good-natured atmosphere of Slick Rick's first album; also the fact that it was a positive message for good that had won considerable plaudits and would eventually become an influence on artists like Nas. Musically too, it's a tremendous achievement with expertly used samples from James Brown, Dionne Warwick, Run-D.M.C., the Mahavishnu Orchestra and Funkadelic. It still sounds like a tremendous blast of fresh air fun. Producing with Jason Mizell (aka Jam Master Jay) and Hank Schocklee the album captures the mood of the times with 'Children's Story' proving to have long legs. It's been sampled and adapted by everyone from Eminem, Dr Dre to Everlast, Tricky and Ol' Dirty Bastard. An excellent piece of work as is 'Hey Young World', a luscious slab of funk that inspired Macy Gray to write her own version.
Having been sprung out of Rikers Island Slick Rick was in a hurry to record The Ruler's Back with Simmons in the console room, alongside Mr. Lee and Vance Wright. Renowned for his narrative clout,  a spell behind bars gave him ample room to explore his situation on cuts like 'I Shouldn't Have Done It' and 'Runaway', but the Slick man didn't get hung up in that era since he also offers the sublime 'Mistakes of a Woman in Love With Other Men', the quirky 'Top Cat' and the funky 'Venus.' In retrospect, this disc is a winner and it's been favourably re-evaluated by those who were sniffy at its entrance. Again, the fusion of hip-hop and R&B samples are top-notch with Walters trawling childhood memories to land on 'Dave & Ansel Collins', 'Double Barrel', references to Alton Ellis, Frankie Avalon and the Honey Drippers. Mixing dancehall rhythms with street poetry, this album peaks on 'Moses' and 'Slick Rick – The Ruler' and gives us nigh on 46 minutes of hip hop high.
Behind Bars (1994) is an even tougher affair. The hits include the title cut and  'Sittin' In My Car', where Doug E. Fresh rejoins his colleague. There's also a large cast of name producers – Prince Paul, Easy Mo Bee, Pete Rock and Large Professor amongst them and again the sampling is superb with choice phrases and passages bound into the whole from the magic memory banks of Les McCann, Wilmer and the Dukes, Stevie Wonder, Rare Earth and Otis Redding & Carla Thomas.
It's that facility with words and impeccable music taste that marks Rick out from the herd. Our fourth and final offering is also Slick's last studio jaunt – The Art Of Storytelling. Given that this went Gold and also made the Billboard Top Ten, it's merely a shame he called a halt. Even so, there is so much to dig here and the 70-minutes plus bonus tracks include some of his most winning and witty work.
Recorded in a lengthy period over 1998/1999, The Art Of Storytelling is a semi-conceptual travelogue across hip hop history beginning with 'Jail Skit', 'KillNiggaz' and then branching out into an overview of American street culture that situates this disc in a direct line from The Last Poets and Gil Scott-Heron. The hit single 'Street Talkin'' features Big Boi from OutKast, Snoop Dogg barks up on 'Unify' and Nas and Canibus lend their skill sets. This is a classic album of any genre, top Hip-Hop that fully deserves all the 5-star reviews it garnered back in the day and yet it still sounds newly minted and essential.
Words: Max Bell
Format:
UK English