From Stage To Page: 10 Musicians Who Are Also Published Authors
From rock legends releasing poignant autobiographies to country stars crafting bestselling thrillers, the ranks of musicians turned authors encompass an array of genres, styles, and backgrounds.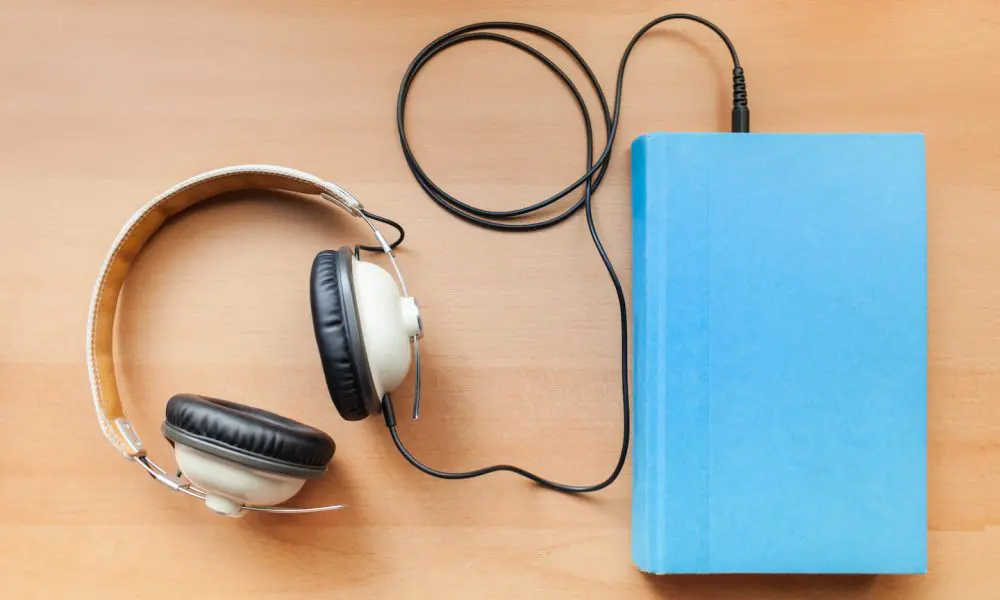 The intersection of music and literature has given rise to a captivating class of storytellers: musicians who also wield the mighty pen as authors. From rock legends releasing poignant autobiographies to country stars crafting bestselling thrillers, the ranks of musicians turned authors encompass an array of genres, styles, and backgrounds. Each word or drawing they pen invites readers to explore the depths of their artistic visions and connect with them on a level that transcends the bounds of the stage.
Here are 10 musicians who have stepped out from behind the microphone to leave their mark on the page as published authors.
Lana Del Rey (Violet Bent Backward Over the Grass)
Throughout her musical career, Lana Del Rey has openly embraced the influence of poetry, drawing inspiration from the likes of Sylvia Plath, Allen Ginsberg, and Walt Whitman. In 2020, the singer-songwriter unveiled her own debut book of poetry, Violet Bent Backwards Over the Grass. With more than 30 poems with accompanying photography, the eclectic collection features everything from Del Rey's candid confessions about Los Angeles to reflections on her 33rd birthday. Alongside Violet, Del Rey released a spoken word album featuring instrumentals from regular collaborator Jack Antonoff. An intimate blend of written and visual artistry, Violet showcases Del Rey's experimental versatility.
Elton John (Me)
A musician with the showmanship and worldwide acclaim of Elton John has enough stories to fill the pages of an entire book — and that's exactly what the artist did with Me. Ghostwritten by journalist Alexis Petridis, the 2019 autobiography recounts John's life from childhood through his Farewell Yellow Brick Road Tour. At times, John frankly recalls his struggles with depression and drug addiction; during other moments, he reflects on marriage, fatherhood, and friendship (John Lennon, Freddie Mercury). Though a rollercoaster collection of anecdotes, the memoir captures the essence of John's discography — ridiculous, strikingly honest, and brimming with colorful characters.
Slick Rick (The Great Adventures of Slick Rick . . . Children's Book)
"Once upon a time not long ago/ When people wore pajamas and lived life slow," Slick Rick raps in the opening lines of his hit single, "Children's Story," a cautionary tale about two boys turned robbers and caught by the police. Back in 2007, Rick took his storytelling to the next level by releasing The Great Adventures of Slick Rick . . . Children's Book. Completed with a puffy cover, the 18-page illustrated book brought "Children's Story" to life. In addition to being memorialized as a children's book, the single is one of the most sampled rap songs ever.
Tupac Shakur (The Rose That Grew From Concrete)
Over the course of 72 poems, The Rose That Grew From Concrete unwinds Tupac Shakur's frustrations and passion as he explores everything from poverty to Vincent Van Gogh. Written as a teenager but only published after his death, the collection captures Shakur's innate regard for sound and rhythm, transforming his deeply personal contemplations into messages of hope. The Rose That Grew From Concrete is more than a collection of poems; it's a powerful testament to the enduring legacy of an artist whose impact on music, culture, and social consciousness remains evergreen.
Joan Baez (Am I Pretty When I Fly?: An Album of Upside Down Drawings)
Though famous for her iconic rendition of the protest song "We Shall Overcome" at the 1963 March on Washington, Joan Baez reveals another side of herself within the pages of Am I Pretty When I Fly?. Described as "a long, funny letter from an old friend," Am I Pretty When I Fly? includes line drawings completed upside down by the renowned folk musician and activist, frequently with her nondominant hand. Spanning relationships, politics, family, and more, the book of drawings is much like Baez's life work — an insightful practice of freedom.
Florence Welch (Useless Magic: Lyrics and Poetry)
"Songs can be incredibly prophetic, like subconscious warnings or messages to myself, but I often don't know what I'm trying to say till years later," Florence Welch prefaces Useless Magic. It's this sort of divine introspection that has characterized Welch's career and influenced her scrapbook-like book of poetry. In Useless Magic, the lead vocalist of Florence + the Machine showcases a complete record of her lyrics from 2009's Lungs through 2018's High as Hope. Incorporating never-before-seen poems and sketches, the collection also offers insight into Welch's ethereal and candid creative process.
Madonna (The English Roses)
Singer, actress, "Queen of Pop," and self-proclaimed "Material Girl," Madonna added children's book author to her long list of accomplishments with The English Roses. Released in 2003, the picture book tells the morality tale of four girls at a picnic sleepover, who, with a little help from a fairy godmother, learn a lesson in empathy and kindness. Collaborating with illustrator Jeffrey Fulvimari, Madonna continued to release a 12-book series of picture books, each teaching important lessons on compassion and growing up.
Drake (Titles Ruin Everything: A Stream Of Consciousness)
Earlier this year, Titles Ruin Everything saw rapper Aubrey Drake Graham, better known as Drake, journeying into the world of poetry with Titles Ruin Everything: A Stream of Consciousness. The project is a collaboration with close friend Kenza Samir, who has writing credits on projects like If You're Reading This It's Too Late, Views, and Scorpion. Like its title suggests, the 168-page collection features Drake's interior monologue on "fame, romance, and relationships," with many singular-line meditations taking up entire pages. In an accompanying QR code that references his 2011 single "Headlines," he also teased an upcoming album reportedly titled For All the Dogs.
Dolly Parton (Run, Rose, Run)
Country music legend Dolly Parton put down the guitar and picked up the pen to write fast-paced Run, Rose, Run last year. "Glittering︀ ︈with︀ ︈danger︀ ︈and︀ ︈desire," the novel follows AnnieLee Keye, an aspiring country musician in Nashville seeking a star-studded future, but on the run from a dark past. The suspenseful thriller combines Parton's authentic country roots with co-author James Patterson's best-selling expertise. Accompanying the novel is Parton's companion album of the same name, featuring 12 original songs and artists like Ben Haggard and Joe Nichols.
Nick Cave (King Ink, King Ink II)
Best known as the frontman of the rock band Nick Cave and the Bad Seeds, Nick Cave has since followed many artistic pursuits, from film score composer to ceramic sculptor. In 1988, he also became a published author with the release of King Ink, a collection of short stories, poems, and lyrics from recording with both The Birthday Party and The Bad Seeds. In 1997, Cave followed up with King Ink II, his second collection containing writings from Tender Prey to The Boatman's Call, as well as many additional unrecorded lyrics.
Looking for more? Discover the best music books you've never read.
Discover how words on the page become words in song, and vice versa, through uDiscover's Music and Literature series. Much like literature, music is a medium for storytelling and world-building, and songwriters often look to poetry, drama, and prose to inspire their work. Similarly, music has gone on to shape new literary styles and even entire movements. Spanning genres and time periods, the series celebrates the relationship between these two artistic forms and digs into little-known facts about some of the most literary artists and songs.