'Me': Elton John's Autobiography Reveals The Legendary Star's Influences
In his intimate, revealing book, Elton John pays homage to his musical influences, from The Band to Freddie Mercury and Ray Charles.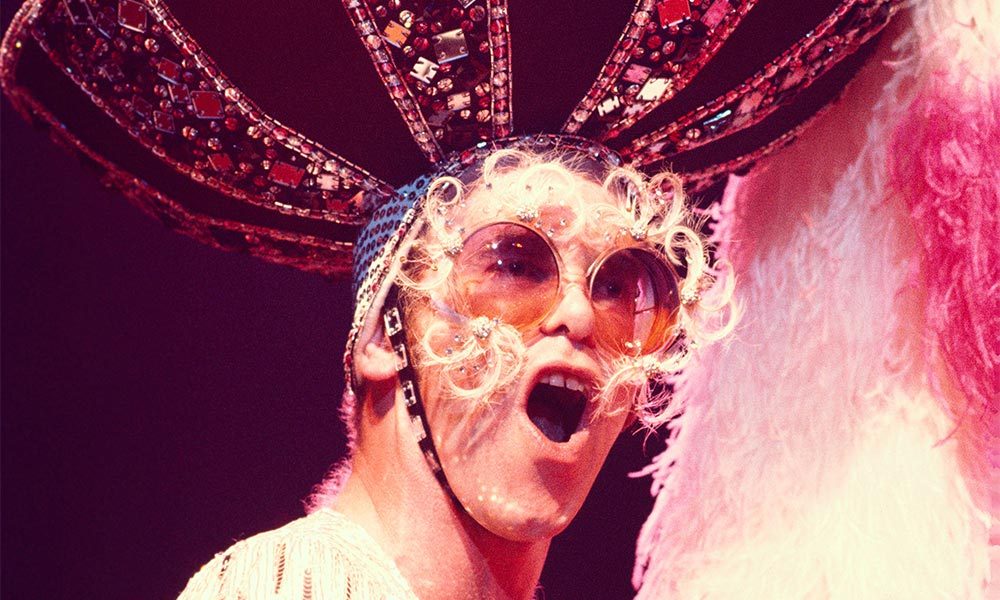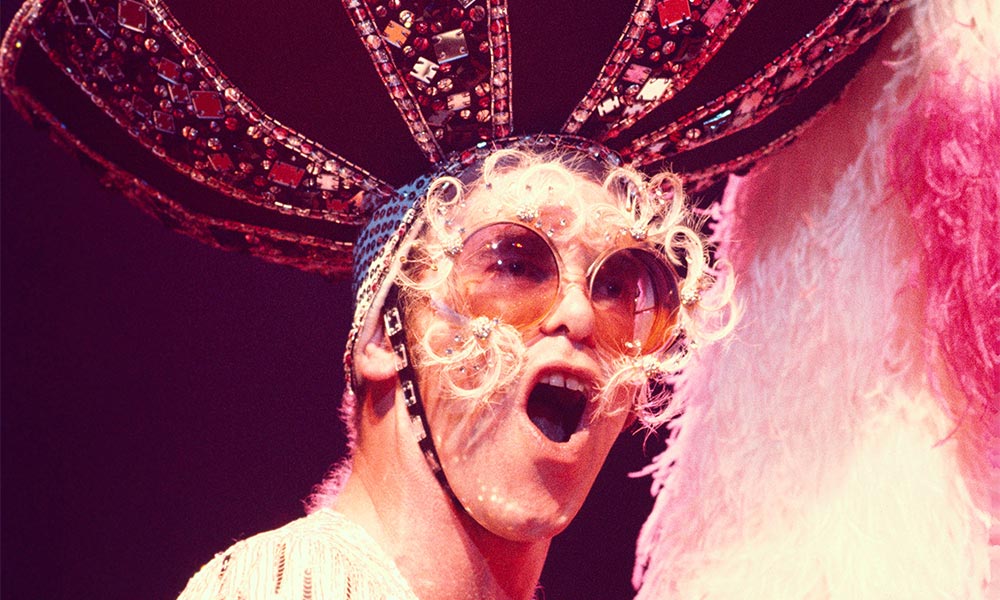 Elton John has always been obsessed by two things: football and music. As a youngster, he would listen to music at home all the time, and his autobiography, Me, is full of fascinating tales about his music career, from the humble beginnings of playing in small suburban venues around north London, to headlining in the biggest stadiums in the world.
You can sense his genuine enthusiasm as he recalls the thrill of playing with artists whose records he collected. "My favourite was Billy Stewart, an absolutely enormous guy from Washington, DC, signed to Chess Records. He was an amazing singer, who had turned his weight problems into a kind of gimmick," writes John, paying tribute to a pioneering blues singer and pianist who was a contemporary of Bo Diddley.
"It felt like someone switching a torch on"
John recalls the life-changing lucky stroke of teaming up with songwriter Bernie Taupin, and he talks at length about the importance of The Band on their music, saying they were both inspired by the group's rootsy Americana. "We played their first two albums over and over again," writes John. "Their songs felt like someone switching a torch on and showing us a new path to follow, a way we could do what we wanted to do. 'Chest Fever', 'Tears Of Rage', 'The Weight': this was what we craved to write. Bernie went crazy for the lyrics." He talks with open pride and joy about meeting Robbie Robertson, who had flown across America to hear one of John's first concerts there in 1970.
John also writes warmly of his musician friends such as Rod Stewart, Leon Russell, John Lennon and George Michael. He has a special fondness for Queen's Freddie Mercury, even though he admits that their massive hit 'Bohemian Rhapsody' "sailed over my head at first". John "got" Freddie Mercury straight away, however, and recalls the Queen frontman's good-natured banter about guitarist Brian May. "How did I end up onstage with a guitarist who wears f__king clogs?" he joked to John.
Mercury used to call Michael Jackson "Mahalia", after the famous Queen Of Gospel, and John recalls laughing helplessly at Mercury's account of one of their meetings. "Jackson had incurred Freddie's wrath by trying to interest him in his menagerie of animals, and Freddie had turned retelling the story into a tour-de-force performance that rivalled anything he did onstage," writes John. "'Oh darling! That dreadful llama! All the way to California to see Mrs Jackson and she leads me out into the garden and there's the llama. Then she asks me to help get it back into its pen! I was wearing a white suit and it got covered in mud, and eventually I had to shout at her: 'For f__k's sake, Mahalia, get your f__king llama away from me!' 'Oh', he would add, shuddering for comic effect, 'it was a nightmare, darling!'"
John offers his own unvarnished thoughts about Jackson, a man "who was genuinely mentally ill and a disturbing person to be around".
"You looked like the Queen Mother!"
Other anecdotes about Mercury are also amusing. John jokes that after Queen's "show-stealing performance" at 1985's Live Aid concert at Wembley, Mercury "offered a very Freddie-esque appraisal of the hat I'd chosen to perform in: 'Darling! What the f__k were you wearing on your head? You looked like the Queen Mother!'"
There is also a wonderful tale about John's exasperation with Bob Dylan's poor skills at charades. "He was so hopeless, I started throwing oranges at him," admits John. There is a sadder tale about taking his mum to meet a washed-up Elvis Presley. "'He'll be dead next year,' mum said, as we left. She was right."
Humourous, personal, openly honest
Me, as the title suggests, is a very personal book – and John never fails to show humorous honesty. He is open about his dysfunctional childhood, with a mother who toilet-trained him by "hitting me with a wire brush until I bled if I didn't use a potty" and a father who once struck him because "I was supposedly taking my school blazer off incorrectly".
The book is full of funny tales about the famous, including the time John and his band were invited to supper at Kensington Palace by Princess Margaret, when Lord Snowden stormed in "and literally snarled, 'Where's my f__king dinner?'" at her. He is open about his own alcohol and drug addiction problems, suicide attempts, tempestuous love affairs and his failed marriage to Renate. He says that after he was targeted by The Sun with lurid tales about his private life, Mick Jagger of The Rolling Stones rang him up to offer advice.
What shines through in the autobiography, though, is John's praise and appreciation for the talent of other musicians. He recalls that when he was first in America, he got the chance to appear on television with Ray Charles, performing a duet on 'Heaven Help Us All'. "Ray Charles was an artist I'd spent hours fantasising about being when I was a kid, hiding in my bedroom with my record collection, miming away to his albums," writes John. The story had a happy ending: Charles was "gracious and kind and encouraging" and taught him a lesson about "stepping up to the plate" that stood him in good stead when he had to sing 'Candle In The Wind' at the memorial service for his friend Diana, Princess Of Wales.
John, who says he enjoyed the Rocketman biopic about his adventures, says he has lived "an extraordinary life". Me is an interesting window into that life.
Me by Elton John is out now and can be bought here.
Format:
UK English