The Band
The Band. Such a simple name for such a legendary outfit, but also a completely apt piece of definitive musical description; its terseness only serves to draw you in.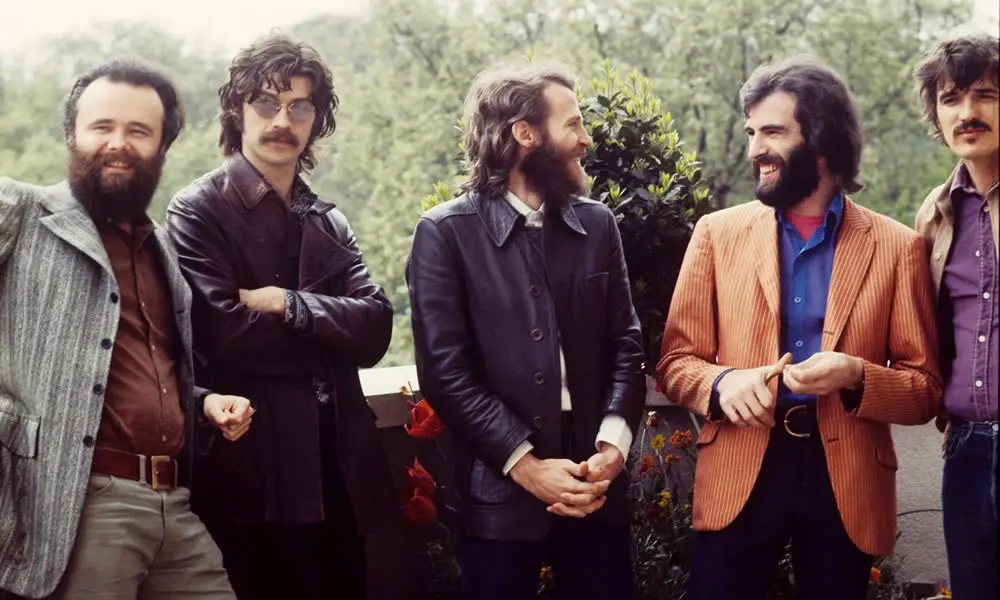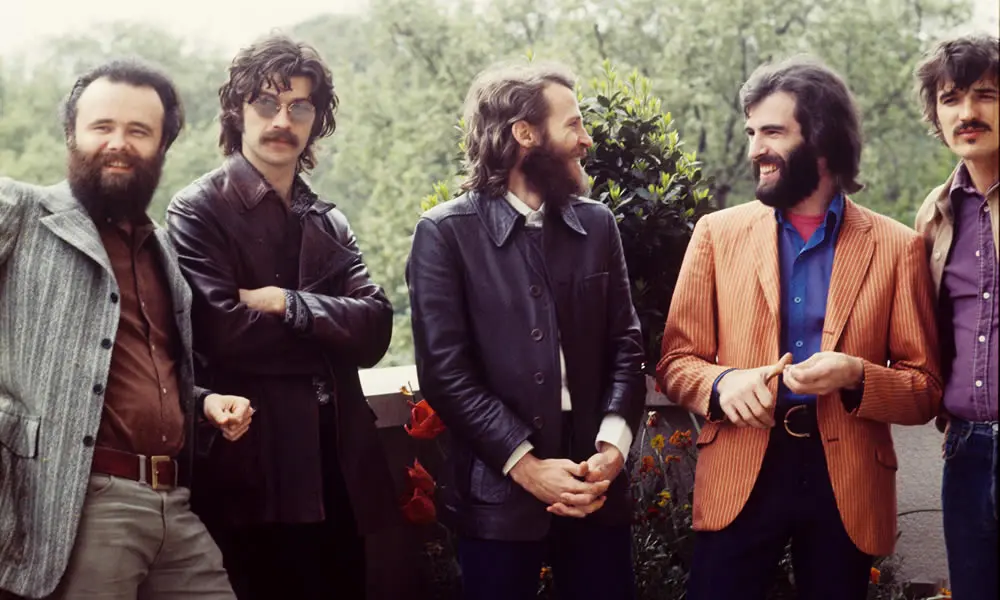 The Band. Such a simple name for such a legendary outfit, but also a completely apt piece of definitive musical description; its terseness only serves to draw you in. They are famous of course for their groundbreaking work with Bob Dylan, inside and outside at Woodstock, for concocting The Basement Tapes and Music from Big Pink; for starring in their own Martin Scorsese movie – the epic The Last Waltz – and for reinventing the country rock and roll soul wheel.
Individually and collectively, The Band's members stand for a level of excellence in performance and writing that is so influential it practically provides the bedrock on which Americana has stood since the term was coined. Roots music and the stuff of the Canadian/North American heartland are the lifeblood of The Band, but they have taken so many side trips that their sound meanders like a river. Aside from their ten stellar studio albums, we have anthologies to eulogise about and a legacy to contend with that stretches way beyond album sales and Grammy Lifetime Achievement Awards. Consider that The Band's music changed the lives of Eric Clapton, The Beatles, Elvis Costello, Van Morrison and The Grateful Dead, just for starters; or that the complete Last Waltz set has been recreated by several new generations of musical hue (Wilco, Ween, The Shins etc) and that they are the subject of a tribute album, Endless Highway, that contains contributions from Rosanne Cash, Jakob Dylan, Gomez and The Allman Brothers Band. Their abiding achievement, aside from songs as timeless as 'Tears of Rage', 'The Weight', 'Chest Fever' or 'The Night They Drove Old Dixie Down' is to have inherited a complete swathe of rock, soul, country and R&B and synthesized that into a brew so potent it can be handed on forever.
Flashback to the late 1950s when Richard Manuel, Robbie Robertson, Rick Danko, Levon Helm and Garth Hudson came together in backing rockabilly singer Ronnie Hawkins. As The Hawks, they honed their chops on the Canadian-American borderland before stepping out on their own as Levon and the Hawks or The Canadian Squires. Bob Dylan had the good sense to catch them as they flew and hired them to back him on tours of America and Europe in 1965 and 1966, an episode that altered musical history for the likes of George Harrison and Jerry Garcia. They made The Basement Tapes as a result and while those songs would sit in various cans, or be bootlegged and loaned out to prospective hit-makers like Manfred Mann, the Band boys decided to create their own Music from Big Pink in 1968 and adopt the permanent title of The Band, simply because they were the go-go band for various frontmen. The Pink album was a revelation and a revolution wrapped into one. One of the most inspiring new sounding discs even by 1960s standards it contains the epic cuts that they wrote around Dylan: 'I Shall Be Released', 'This Wheel's on Fire' and 'Tears of Rage'. Equally notable, however, are the songs that keyboard genius Richard Manuel bosses –'Chest Fever' and 'In A Station', or those where drummer Levon Helm takes vocal control –'The Weight' being the most stellar of all. With Robertson's songwriting matching itself to the sonic tapestry, we also have the cover of 'Long Black Veil' to consider and the bonus material on the re-master. This is simply one of the most classic items about. To discover it is bliss. To gaze at the cover more of same – Dylan painted it.
Producer John Simon became like the sixth member once the self-titled The Band arrived in 1969, adding his barrage of horns to an ever-expanding dynamic which saw every member now proficient on a bewildering array of instruments. Another uncanny mélange of southern and roots rock and roll, this is virtually a conceptual piece illuminated by the classics, 'The Night They Drove Old Dixie Down', 'King Harvest (Has Surely Come)' and 'Jawbone'. Robertson's songs were now sharper than ever, his guitar playing so fluid and transcendental that everyone from Zeppelin to Pink Floyd stood slack mouthed. No wonder, it's another five star plus masterpiece they've painted here.
The turn of the decade finds us marvelling at Stage Fright, recorded in Woodstock with young engineer Todd Rundgren. A more straightforwardly rocking beauty than hitherto it nevertheless boasts signature pieces like 'The Shape I'm in' and the marvellous imagery of 'Sleeping', a late Manuel composition. Cahoots from 1971 is somewhat overlooked, which gives us greater reason to point out its many virtues today. This is where Dylan's 'When I Paint My Masterpiece' occurs, while 'Life Is a Carnival' and the Van Morrison collaboration '4% Pantomime' add gravitas and harmonized glory. As usual, this is also available in the Robertson-overseen extended version with bonus-unreleased songs and alternate takes.
To accentuate the positive and hammer home the obvious, The Band were a magnificent live proposition and Rock of Ages: The Band in Concert  (also 1971) was recorded at the Academy of Music in New York City to prove that boast in full across a lavish double album set. With New Orleans legend Allen Toussaint providing the horn arrangements, this functions as an evocation of the title – a fantastically far-reaching account of American black and white music and every shade between. The Band's soul roots are tipped at the hat thrown towards 'Don't Do It' (a hit for Marvin Gaye)  while Hudson's 'The Genetic Method' points to a new fusion in music that was way beyond the ken of lesser mortals. The bonus material includes sundry Basement Tapes gems like 'Don't Ya Tell Henry'– as light-hearted and gloriously slipshod as anything in Dylan's canon, and a spine-tingling take on the Stevie Wonder pop evergreen 'Loving You Is Sweeter Than Ever'. This album had an enormous impact on the British roots and pub rock scene and now sounds better than ever.
Moondog Matinee is a watershed moment for the music and for The Band's internal situation. Undoubtedly recorded at a time of great pressure and tension the friction one hears in their covers of R&B numbers like Toussaint's 'Holy Cow' and the Presley standard 'Mystery Train' only add extra frisson. If you love a band, let alone The Band, you want to hear them at times of stress as well as during moments of equilibrium. Following the Dylan linked live album Before the Flood and the eventual release of The Basement Tapes we arrive at the revitalized apex that is Northern Lights – Southern Cross, since here Robertson bosses the entire project in terms of composition. The standout 'Acadian Driftwood' (later covered by The Roches) is a scintillating war song about the indigenous people of Nova Scotia down to Maine and benefits from the fiddle expertise of Byron Berline.
Islands (1977) is the final album, sadly, featuring the original line up, but is nevertheless an intriguing collection of songs that never quite made it to the mainland of their previous catalogue. So here you get the strutting 'Street Walker' and a spirited assault on the bluesy 'Ain't That a Lot of Love'' and a well-realised attempt to update the standard 'Georgia On My Mind'.
Seventeen years after their farewell concert, The Band will re-emerge with Jericho, chased down by High on The Hog and Jubilation, a fine trio indeed. But our real interest lies in a host of other sets. Firstly, the gold-selling Music from Big Pink is teamed with the platinum masterpiece The Band as a double offering. Anthology and box set lovers are well catered for. The Best of The Band, Anthology and To Kingdom Come: The Definitive Collection are increasingly adventurous sets of the tried and trusted. Across the Great Divide is a 3-CD set that features many rarities and has itself been usurped by A Musical History (5-CD and I-DVD) that spans highlights from the magnificent seven opening albums and includes nearly 40 superb rarities. With early singles from the Ronnie Hawkins period leading off this chronological master class in Americana, there are outtakes with Dylan and a final live collection on DVD recorded at Wembley Stadium (1974), Academy of Music (1971) and other locales such as Robertson's home studio.
This is an extraordinarily evocative and career-defining package and is a fine place to end up at once the original albums have been appreciated in order.
Books, films and tributes abound about The Band, but the best place to discover them is right here – you'll be tickled Big Pink. What an adventure lies ahead.
Words: Max Bell
Format:
UK English