Killing Joke
The British punk band co-founded by Jaz Coleman and Paul Ferguson are best known for their self-titled 1980 debut as well as singles like 'Love Like Blood.'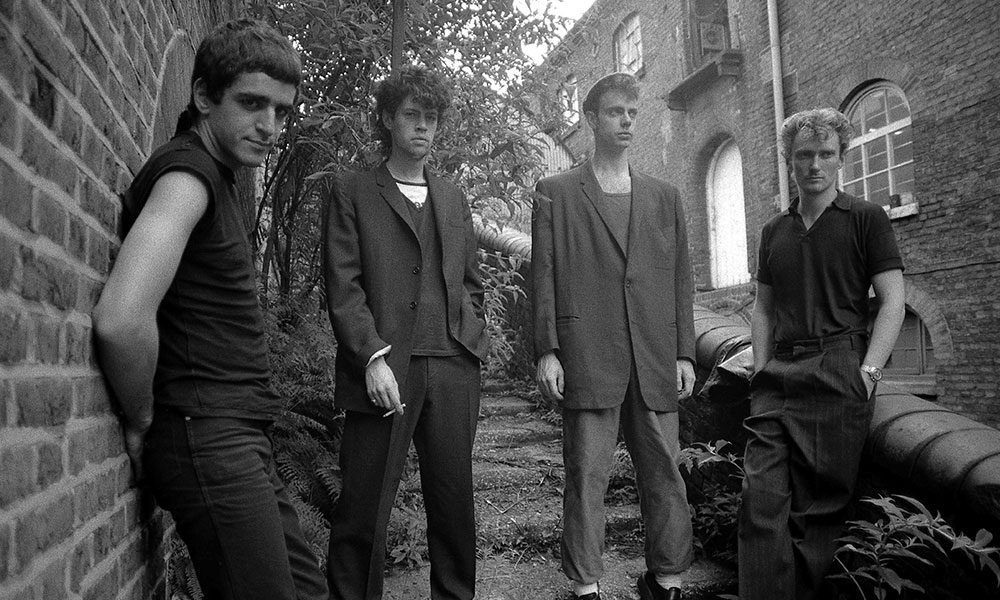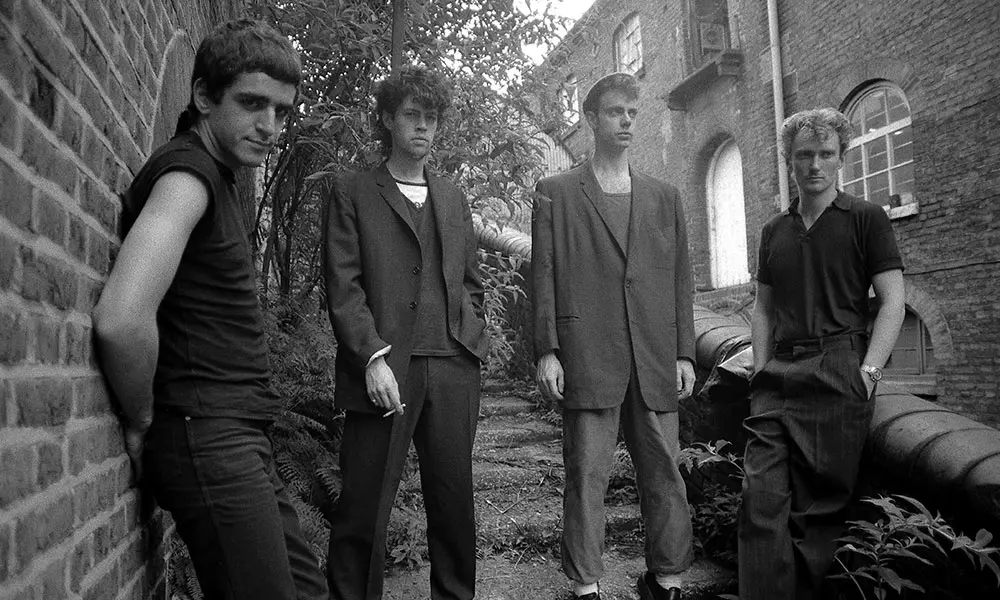 Killing Joke remains one of the most enigmatic groups who ever crawled out of the post-punk wreckage. Formed in 1978 in a Notting Hill squat the band were almost immediately notorious thanks to an anarchistic stance, unapologetic political views and a sound to match. At their best they roared out a brand of factory noise on an industrial scale and their dynamic blend of gothic punk and a metal hybrid could be used to define the term – we take no prisoners. Never a band for the faint-hearted or the uncommitted the Joke's influence far outweighs their actual commercial success but nevertheless they've inspired a host of other groups, including Nirvana, Nine Inch Nails, Slipknot, Insane Clown Posse, Prong, The Prodigy, Depeche Mode, Hole and Metallica and not forgetting the KLF, Jane's Addiction, Faith No More and Rammstein – and that ain't the half of it.
Often characterised as portraying an entirely gloom, nihilistic world where doom is the norm and happiness is permanently absent Killing Joke aren't quite that impenetrable. In fact, there's plenty of light and shade in their substantial catalogue. They are also prone to moments of dark comedy, art and calm and above all remain true to their own love of music. Their fans include Dave Grohl, Marilyn Manson and Jimmy Page of Led Zeppelin who gave the band the Classic Rock gong for Innovation in 2010 at the Roundhouse. Richly deserved too and now prepare for some pandemonium…
Despite humble beginnings, Jaz Coleman (vocals/keyboards) and Geordie Walker (guitars) were never short of ambition. Neither were fellow bandmates Martin "Youth" Glover (bass) and drummer Paul Ferguson. Indeed they started with a manifesto suggesting their music aimed to "define the exquisite beauty of the atomic age in terms of style, sound and form". Once aligned to Virgin their first two albums of the early 1980s – the self-titled Killing Joke and What's THIS For…! – were accompanied by a stage act that was designed literally to incite and inflame audiences.
They soon found a staunch supporter in the ever-reliable DJ John Peel who championed their abrasive cause on his late-night radio show and aired such early classics as 'Requiem', 'Wardance', 'Butcher' and 'Follow the Leaders' with such enthusiasm that both discs sold creditably well at a time when few others were rocking the establishment boat with songs about pollution, fascism and the general malaise in society.
The third album really saw people starting to take the Joke seriously. Revelations was aptly named. Produced with Conny Plank of Can fame in Cologne It hit Number 12 in the charts and saw them make their Top of the Pops debut with the single 'Empire Song'. Typically contrary, Coleman decided that the Apocalypse was upon the Earth and departed for Iceland, soon followed by the rest of the group but when it was clear the end wasn't yet nigh, Youth and Ferguson quit and formed the offshoot Brilliant with bassist Paul Raven.
1983's Fire Dances was made without Youth but with Raven. There was also sterling production from John Porter and a continuing fascination with the occult, fire ceremonies and ancient mythology – all quite a contrast from the original perception of the band as purely provocative pyrotechnic punks, though the music is still pretty damn ferocious.
Night Time and Brighter Than A Thousand Suns were their most accessible and warmest sounding albums yet. Indeed one track, 'Eighties', boasts such a commercial riff that the band was certain later that Nirvana had 'borrowed' it for 'Come as You Are'. In any case, the matter never really took off and Nirvana's Dave Grohl would take time off from Foo Fighters to drum for the band on their eponymous Killing Joke album of 2003, so no harm done.
It was back to Germany for the Thousand Suns disc, which utilised four cracking producers – Julian Mendelssohn, Stewart Levine, Chris Kimsey and Chris Tsangarides. Like all their other albums this is available with considerable bonus material, including various studio mixes, outtakes and even cassette-only choices.
So without consigning them to a dusty past Killing Joke have left a legacy of excellence. There are also some great compilations to try. Laugh? I Nearly Bought One! is pretty well definitive for those who want to hear album cuts while Wilful Days (1995) is mostly a set of non-album singles, remixes and rare b-sides. Killing Joke – For Beginners (the title is ironic) is also heartily recommended.
Fittingly, for a group who adored using the radio as the hand that bit them there are also two BBC In Concerts (23rd March 1985 and 22nd August 1986) from the mid-eighties when the band was its live peak and a respectful The Peel Sessions 79-81 so you can catch up with where they first came in. Incredibly prolific as they were the band were prone to internal strife on a large scale and Outside the Gate (1987) saw Walker and Coleman grab the mantle and insist on a synth-heavy recording that aggravated the rest no end and led to their departure from the original label.
However, Coleman and company (minus Raven who died in 2007) have reconvened many times since, played notable festivals such as the Isle of Wight in 2007 and delighted old-time fanatics with recent albums Absolute Dissent and MMX11.
If they never made life easy for themselves, or indeed their fans, at least Killing Joke are one of those acts who didn't compromise and when they've been absent there's always seemed to be a void. Older, more mature perhaps but probably no less anxious to suffer fools gladly it's good to report that they still lurk in the background. If you've never heard them, you should.