Listen To Killing Joke's New Single 'Full Spectrum Dominance'
The new track arrives to celebrate the band's sold-out headlining show at London's Royal Albert Hall on March 12.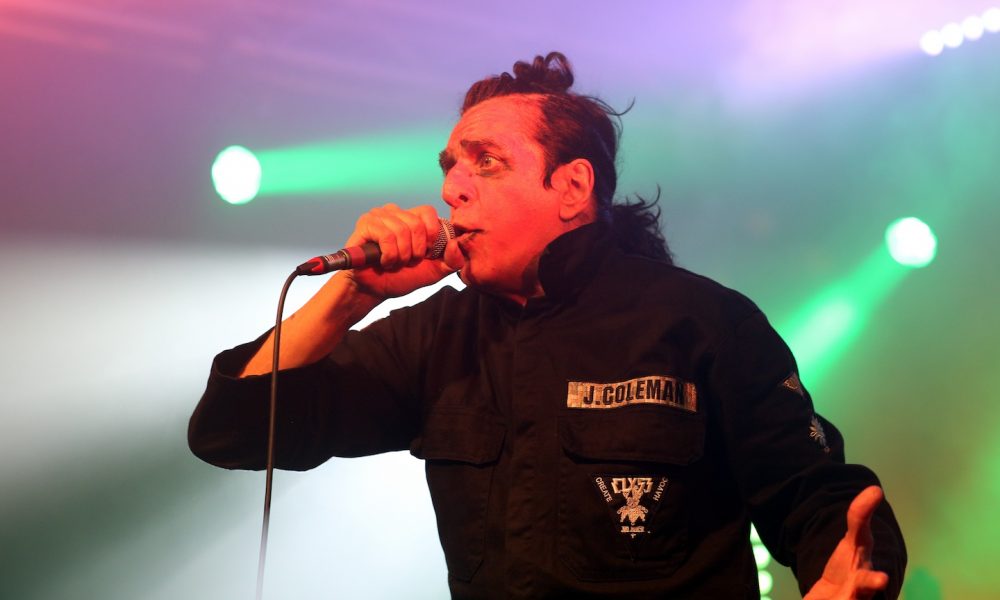 Killing Joke has released a brand new single, "Full Spectrum Dominance," via Spinefarm. The new track arrives to celebrate the band's sold-out headlining show at London's Royal Albert Hall on March 12.
The epic track was mixed by Tom Dalgety (Ghost, Pixies, Royal Blood) and is accompanied by a remix from Youth and artwork by longtime designer Mike Coles.
Killing Joke - Full Spectrum Dominance
The event, titled "Killing Joke – Follow The Leaders," will find the band performing its first two albums in their entirety at the Royal Albert Hall–1980's self-titled debut LP followed by their second full-length, What's This For…!
This special event was preceded by four intimate warm-up gigs, including an appearance at London's legendary 100 Club.
The history of Killing Joke is inextricably linked to the epic story of punk music in the 1970s. The Sex Pistols, arguably the great catalyzing force of UK's punk scene, broke up in January 1978. Less than a year later, four young men from London's Notting Hill neighborhood – singer Jaz Coleman, guitarist Geordie Walker, bassist Martin "Youth" Glover, and drummer Paul Ferguson – formed Killing Joke. The band made its debut on vinyl in October 1979 with the three-song Turn To Red EP, with its self-titled album following one year later.
Killing Joke were immediately different from their predecessors, far less interested in the "rock and roll" verities still present in the music of The Pistols and The Clash. Their music blended deep bass with fiercely aggressive guitars and tribal drumming, almost like a dubbed-out version of the raw D-beat hardcore of Discharge, with sci-fi synth zaps creeping in at the margins.
Coleman was a street preacher, ranting breathlessly about the apocalypse in a manner that traced its roots back to the psychedelic sci-fi roar of Hawkwind. Even their debut's cover art displayed their end-of-days mindset; the stark black-and-white photo of seemingly feral children crawling up and over a wall pointed to a decidedly dark future for England. It was hard to tell whether the band intended it as a warning or a celebration.