15 Albums Recorded In Truly Weird Places
Albums have been recorded in some very weird places, from outer space to underwater. Here are some of the weirdest.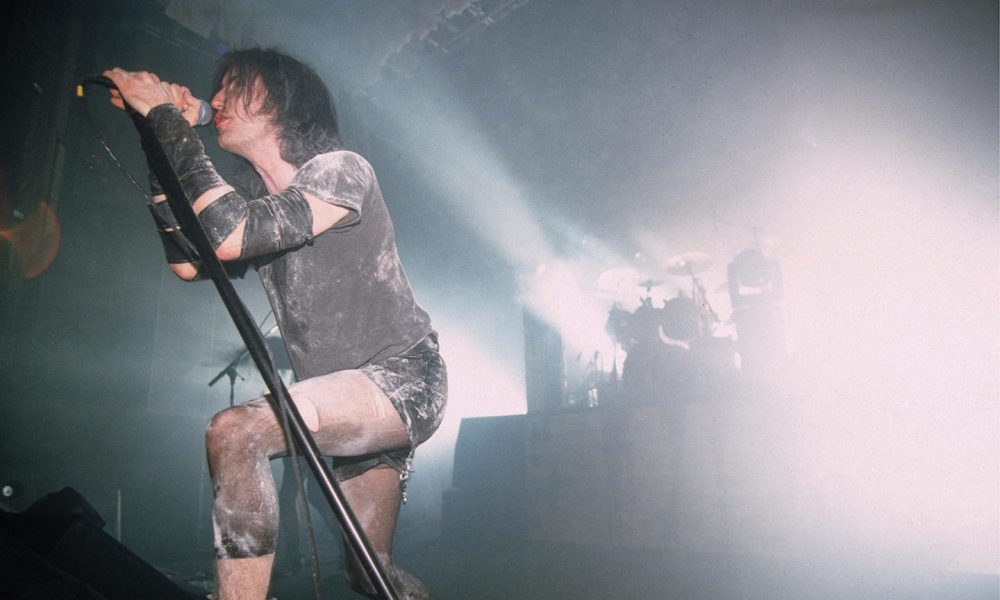 There comes a time in every veteran artist's career when he or she looks around at the splendor and expanse of Abbey Road Studios or Capitol's Studio A and thinks, I wonder what this would sound like if we set up in an abandoned tire factory instead? It invariably makes for a great story when musicians decide to record in weird places – a castle, or a church, a bathroom, a prison… outer space. Occasionally, it even makes for a great record.
Here are a few of our favorite albums recorded in some truly weird places.
At first, Trent Reznor made it sound coincidental that, of all the weird places in the world, he'd picked the Hollywood Hills home where Charles Manson's cult murdered Sharon Tate and four others as the location to record Nine Inch Nails' signature album. "I looked at a lot of places, and this just happened to be the one I liked most," he told Entertainment Weekly as the group's masterpiece was being released in 1994.
Years later, he owned up to a macabre fascination in Rolling Stone and described a sobering encounter with Tate's sister: "For the first time, the whole thing kind of slapped me in the face." You might imagine he was picking up bad vibrations from the homicidal past of the since-demolished home, but Reznor said the album – which includes "Hurt" – was influenced by something more melancholic. "The house didn't feel terrifying so much as sad, peacefully sad."
Exile On Main St was one of the quintessential DIY albums by a major band. Keith Richards and his then partner Anita Pallenberg had settled into Villa Nellcôte, an estate described as "a mini Versailles." But the ritzy decadence of the palatial scene stood in stark contrast to the raw recordings after the band brought in a mobile unit to record in the cavernous, unfinished basement. The title The Basement Tapes had already been taken, but this was the album The Rolling Stones could have more rightfully called Dirty Work.
Wings: London Town (1978)
Moored, moored, moored – how do you like it, how do you like it? Before "yacht rock" became not just a joke but a Sirius XM channel, certain rockers discovered the joys of recording on the waves. As Wings began to dismantle in the late 70s, Paul McCartney took the remaining members to Watermelon Bay in St John's, among the Virgin Islands, where the group recorded much of their penultimate album in a makeshift studio on a charter boat.
Much swimming ensued and, true to the nature of yacht rock, there was no particular drama associated with the setting. Later in the 80s and 90s, Pink Floyd's David Gilmour took up boat recording in a more permanent way, adding a houseboat to the list of weird places albums have been recorded, in order to capture portions of the final three Floyd studio albums as well as his last two solo efforts.
Katie Melua: Concert Under The Sea (2007)
From weird places to low places. Not to be undone by Beatles or Floydians who record merely on the water, British singer Melua and her band made the Guinness World Records in 2006 by recording a live concert at the bottom of an enormous drilling platform, attended by an audience of 20 oil rig employees. Sadly, her set did not include any Little Mermaid covers.
Katie Melua - The Gig on The Rig (Concert Under The Sea DVD Album Trailer)
Prince Harvey: PHATASS (2015)
The title of rapper Prince Harvey's debut album is an acronym, standing for "Prince Harvey At The Apple Store: SoHo." Shoppers may find Apple stores weird places for other reasons entirely, but for Harvey it was the locale where he pulled off an entire a cappella recording, using only GarageBand on the shop's laptops over a period of four months. Prince Harvey claimed he was driven to recording in a retail environment after his own computer was seized while being left with an evicted friend. After his unauthorized in-store performances initially led staffers to warn him not to hog the mic, they eventually came around to giving the stunt their unofficial blessing, as customers took to the ongoing performances.
Prince Harvey - Sometimes
Johnny Cash: At Folsom Prison (1968) and At San Quentin (1969)
Johnny Cash never did an actual stint in the penitentiary, but his mid-50s smash "Folsom Prison Blues" did such a convincing job of making the world believe he had served time that plenty of fans assumed he was making a homecoming when he recorded a live album at the song's namesake. At the time, Cash convinced Columbia to let him take a mobile recording unit into the slammer, along with a touring revue that included June Carter Cash, The Statler Brothers, and Carl Perkins.
Was it a deeply felt gesture toward the downtrodden or an amazing, career-rejuvenating gimmick? Why not both? A year later, At Folsom Prison was succeeded by an even bigger-selling sequel, At San Quentin (with its guaranteed-to-get a-rise-out-of-the-inmates "SOB" cry in "A Boy Named Sue"). Soon, prisons were no longer seen as weird places to record albums, as Cash inspired other rootsy performers to release their own prison sets, among them BB King (Live In Cook County Jail), Little Milton, Tracy Nelson, and Marshall Chapman.
Folsom Prison Blues (Live at San Quentin State Prison, San Quentin, CA - February 1969)
Ben Vaughn: Rambler 65 (1997)
Car culture in rock'n'roll reached its lo-fi apotheosis when American musician and producer Ben Vaughn recorded an entire album inside his vintage Rambler. The mixing board was in the front seat, and the eight-track reel-to-reel was in the back, where Vaughn did most of the singing and playing. No room for an isolation booth? Vaughn was able to fashion one out of the Rambler's very roomy trunk. The same year as the album's release, Repo Man director Alex Cox directed a 25-minute rockumentary about its creation.
The Black Keys: Rubber Factory (2004)
One of Akron, Ohio's two most famous exports paid homage to the other when The Black Keys set up shop in an abandoned General Tire factory. Though seemingly pleased with the results, Dan Auerbach described the conditions to the Chicago Tribune as a better idea in theory but, in practice, being "not really ideal in any way." He continued, "It's too far away. It's on the second story. It's hot as hell. You can't open the windows. The acoustics are horrible." But just imagine the old factory's lingering olfactory benefits.
Chris Hadfield: Space Sessions: Songs From A Tin Can (2015)
Can you moonlight when you're up by the moon? Yes, you can, as Canadian astronaut Hadfield proved when he took advantage of his position helming the International Space Station to record the first (and so far only) album ever made outside of Earth's atmosphere. As the title suggests, he recorded a zero-gravity cover version of David Bowie's "Space Oddity" (a viral video sensation in 2013) alongside a set of all his own, which had rather less gravitas.
Killing Joke: Pandemonium (1994)
Killing Joke's bassist, Martin Glover (aka Youth) became convinced in the mid-90s that the post-punk outfit should indulge in some serious pyramid power by recording inside the world's most iconic millennia-old structure, the Great Pyramid at Giza. Youth was forced to concede there were problems with the antechamber's "fuzzy energy" when the batteries they'd carted into the sacred space began to give up after 10 minutes instead of the allotted 10 hours. Faced with a supernatural level of power suckage, he did what any sensible rocker would, stripping nearly naked and conducting a ceremony that involved sage, quartz crystals, and holy water. Psychic conditions improved, to the point that Youth believed he saw frontman Jaz Coleman levitating while cutting vocals.
Killing Joke - Pandemonium
Michelle Shocked: The Texas Campfire Tapes (1986)
Alan Lomax had been capturing field recordings for decades, so a campfire hardly ranks high among the list weird places to make an album. But British producer Pete Lawrence captured the then-unknown singer-songwriter Michelle Shocked singing on the ultimate lo-fi mobile recording unit: a Sony Walkman. He released the album on his Cooking Vinyl label in 1987, propelling her to press darling with a major label contract. Shocked promoted her debut album at the time, but later disavowed it, upset by the Lomax comparisons and claiming it was an exploitive "bootleg" that Lawrence had released without gaining her consent. After gaining control of the tape, Shocked released her own expanded and pitch-corrected version in the 00s. Authorized or not, Texas Campfire stands as one of music's unlikeliest (cult) "star is born" moments and DIY albums.
Jackson Browne: Running On Empty (1977)/Billy Bragg And Joe Henry: Shine A Light: Field Recordings From The Great American Railroad (2016)
The term "field recordings" is associated with audio anthropologists such as Alan Lomax, but, occasionally, established artists go into the field themselves. Browne's Running On Empty remains one of rock's great conceits: a "tour album" recorded in hotel rooms, rehearsal spaces, and on buses rather than in front of a live audience (though there was some of that, too). The aim seemed to be to find some form of spirituality in the drudgery that is touring.
On a very different kind of tour, the Anglo-American duo of Billy Bragg and Joe Henry spent five days traveling from Chicago to Los Angeles via rail for their Shine A Light project. Along the way, they recorded standards by old-school train lovers the likes of Woody Guthrie and Jimmie Rodgers in their lodgings and even on railway platforms. Hobo-rock never sounded so good.
Running on Empty (Remastered)
Cowboy Junkies: The Trinity Session (1988)
Cowboy Junkies reportedly billed themselves as The Timmins Family Singers when they rented out one of Toronto's grander churches, not wanting their real name to set off any alarm bells. They spent much of their meager recording budget on the church and some on additional musicians, first appearing to have made a mistake, as they had trouble finding the right placement for the single microphone they were gathered around.
What they came up with on that day was an Americana landmark that not only became one of the biggest critical successes of its time but also went platinum. Other performers have subsequently experimented with DIY albums in challenging sanctuary acoustics, including The Decemberists, who recorded their Picaresque album in a church in Portland.
Cowboy Junkies - Sweet Jane (Official Video)
Paul Horn: Inside (1968)
The famed flutist wasn't authorized to set up shop inside the Taj Mahal, but that didn't stop him when he recorded an entire major-label album in one take during a 1968 trip to visit the Maharishi with The Beatles. There's never been a reverb chamber quite like one that naturally produces a 28-second delay, and things got trippier when a guard began chanting along with Horn's improv. The result was one of the stranger jazz albums released in the 60s, though some would say Horn was indulging less in jazz than helping to pioneer the ambient and New Age genres. No stranger to the exotic, Horn went on to record in a variety of weird places (sometimes even with permission) at the Great Pyramid Of Giza, the Kazimieras Cathedral in Lithuania, and the Temple Of Heaven in Beijing.
The Modern Lovers: Rock'n'Roll With The Modern Lovers (1977)
History seems unclear: was this album recorded in the men's room at CBS Studios in San Francisco, or the ladies'? Guitarist Leroy Ratcliffe finally set the record straight: the sound in the recording studio so upset Richman that they decamped to a guys' bathroom, with all the cables running down the halls to the control room. But Richman still wasn't happy, so off to the other-gendered bathroom they went. After all that reconfiguring, the singer still was dissatisfied, so returned back to the boys' room.
"The decisive factor," Radcliffe recounted to a fan site, "was undoubtedly the male urinals that had an impact on 'that certain sound'." The Modern Lovers are hardly the only ones to experiment with bathroom acoustics, "Weird" Al Yankovic's breakout single, "My Bologna," was recorded entirely in a California Polytechnic campus men's room.
What other weird places have musicians turned into recording studios? Tell us below and go here to find out the weirdest musical instruments.