'Live In Cook County Jail': Capturing BB King's Electric Live Act
'Live In Cook County Jail' is a truly classic BB King album that deserves to stand shoulder to shoulder with his 'Live At The Regal'.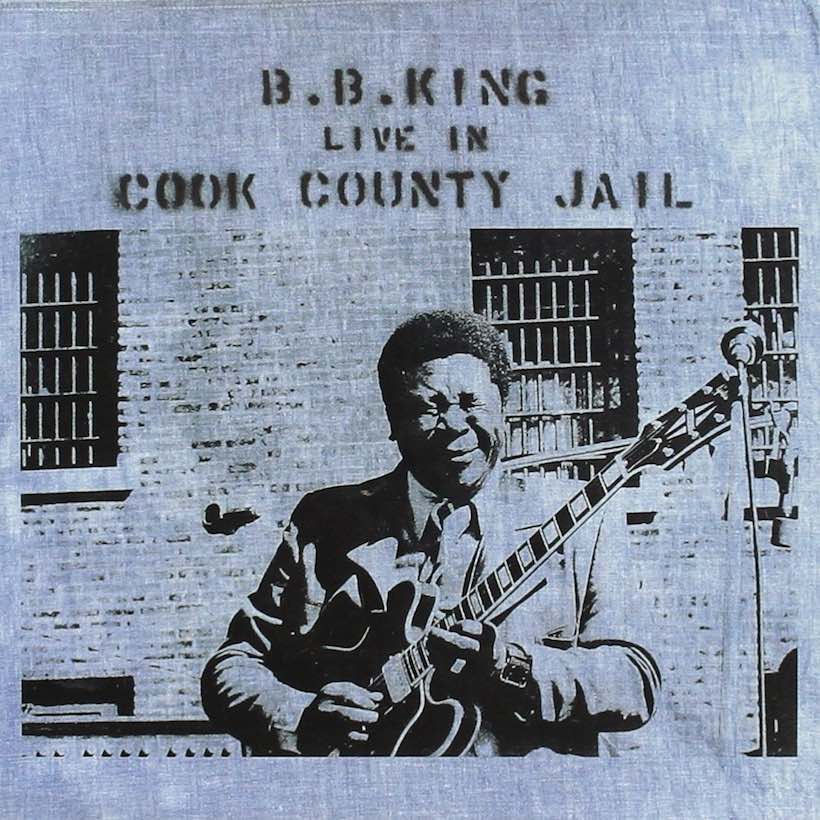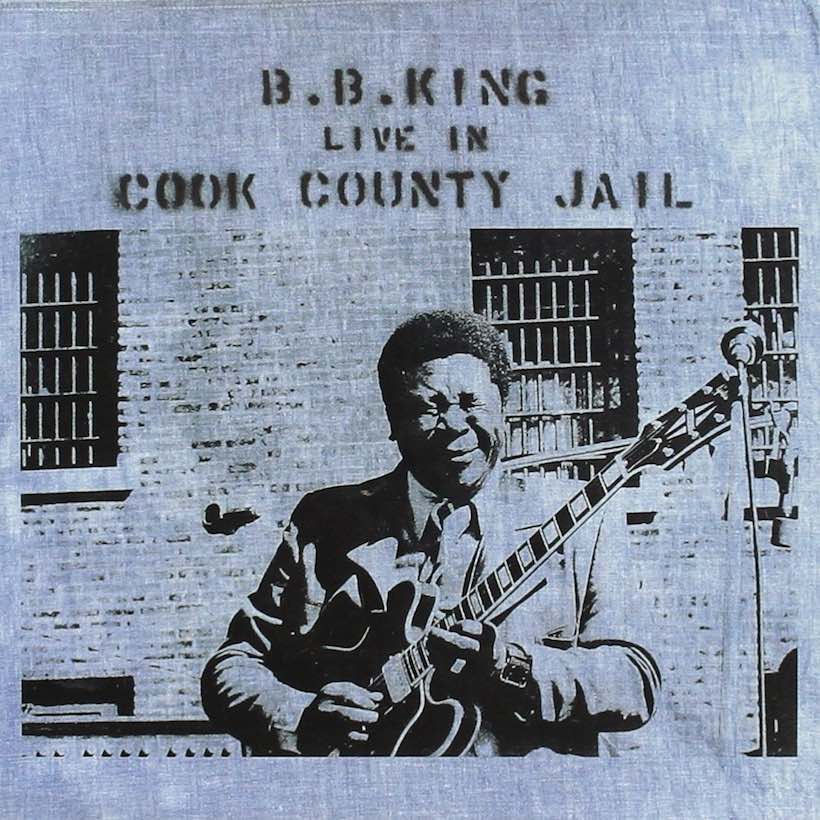 It's inevitable that this BB King album will be compared to 1965's Live At The Regal, recorded by the same blues giant and hailed as one of the greatest live albums of all time. And yet Live In Cook County Jail, recorded on 10 September 1970, is an unusual concept, as few artists had followed Johnny Cash's pioneering example of recording in a prison. In 1968 Cash recorded in Folsom Prison, which was followed a year later with Cash playing at San Quentin.
Listen to Live In Cook County Jail right now.
There was no greater ambassador for the blues than BB King. Unashamedly anchored in the past, BB draws deeply upon the familiarity of his audience with classic songs. As testified by countless other live recordings, King uses his skilled banter with the crowd to steer the Live In Cook County Jail repertoire on to timeless favourites, asking their permission to take such a liberty. As if it's an apology, he explains that it's a treat for him and the band to revisit old material that they rarely get to play. Well, no excuse necessary. It's always a treat to hear him playing them, and the versions here are as great as ever. Slightly heavier, with the funkier, driving bass-line of modernity, and the fuller, maturer tone of his faithful Lucille.
There are superb performances of 'Every Day I Have the Blues,' 'How Blue Can You Get?' and a wonderfully impassioned reading of 'Worry, Worry.' 'How Blue Can You Get? is the great bemoaning of an unfair relationship that BB King camps up hilariously, building it to a fantastic, forceful crescendo, never failing to excite the crowd on "I gave you seven children, and now you want to give them back!"
He first recorded the song as 'Downhearted' for his 1963 album Blues In My Heart, but it goes back to at least the 1950 recording by Chubby Kemp and the Ellingtonians. Although, more likely, it was the version a little later by Louis Jordan and his Orchestra that made its impact on BB, who from very early on, was one of Jordan's biggest fans.
BB is in such great form on Live In Cook County Jail pitching his voice as high as he can go, and following unbelievably beautiful lyrical lines on Lucille. He sustains a soaring, hair-raising note in 'How Blue Can You Get' that's so fine it likely claimed a few scalps on the night.
There's plenty of old favourites, kicking off '3 O'Clock Blues' that he introduces as "the first tune that made people know about B.B. King" — literally, the first track on his debut album, Singing the Blues. A little more patter and, with the most extraordinary, scintillating, metallic, exquisite discordancy, BB segues into 'Darlin' You Know I Love You', his hit single from 1952 and only his second to chart. In fact, it hit the No. 1 spot and remained in the charts for a total of 18 weeks. But, what the hell was that surreal chord he hit going into it this time?
The crowd-pleasing, mid-paced 'Sweet Sixteen,' which made Billboard's No. 2 spot in 1960, rounds off this sentimental section. It's a tune that King wrote with Joe "Josea," actually one of the Bihari brothers who had first recorded him in the early '50s.
Something else had happened in the years between Live at the Regal and this album. For the first time BB King recorded 'The Thrill Is Gone' in June 1969 as a closing cut to the album Completely Well. The album version is a slow rocking 12-bar blues underpinned by lush, swelling strings. People loved it, sending it to No. 3 on the R&B chart on 20 February 1971 and No.15 in the Billboard Hot 100.
The concert version is a little livelier, horns taking the place of strings, and a choppy end section. It's a fantastic change of direction in the live set towards funky soul, before BB does something quite audacious: he addresses his prison audience, ingratiates himself, and then ends the show with the slow ballad, 'Please Accept My Love,' performing some exceptional vocal acrobatics.
The band then play BB out with an upbeat, anthemic instrumental to rapturous applause. Drummer Sonny Freeman had been with BB the longest, since 1960's B.B. King Wails. So he and his boss were the only ones who had also been at the Regal. Comparative newcomers were trumpeter John Browning, saxophonists Louis Hubert and Booker Walker and pianist Ron Levy, previously with Albert King until 1968.
Live in County Jail made the top of the Billboard R&B albums chart for three weeks running in April of that year, and No. 25 on the Billboard LP chart. Live at the Regal had been a great mid-'60s live set, powerful, and foretelling of the arrival of rock. Live in Cook County Jail was also forward-looking, already using a heavier sound that would culminate in mid-'70s funk. But, both were also retrospective, drawing on some of B.B.'s oldest material. In this light, they make an excellent pair of albums. Essentially inseparable, and insuperably essential.
Live In Cook County Jail can be bought here.
Listen to the best of B.B. King on Apple Music and Spotify.