How Trent Reznor Spun Out A Masterpiece With 'The Downward Spiral'
Raising a finger to the mainstream, even as it took it over, Nine Inch Nails' 'The Downward Spiral' remains an unflinching, generation-defining masterpiece.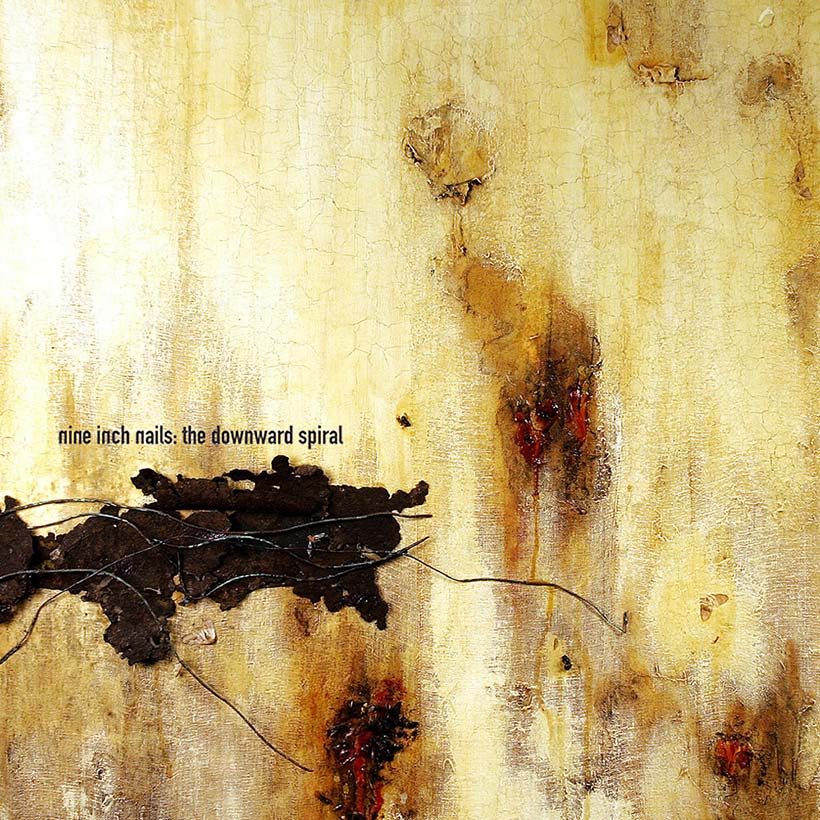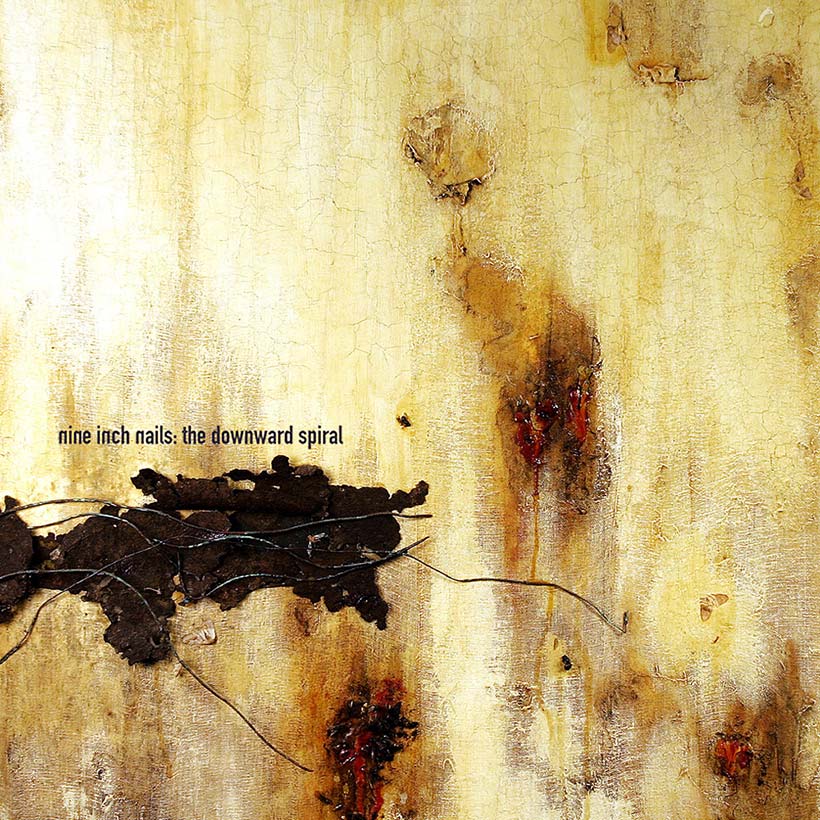 In the realms of bleak art, 2002 Scandinavian arthouse flick Lilya 4Eva really takes some topping. Starting at its happiest point, the movie begins with the mother of a Russian teenager, Lilya, and her new boyfriend abandoning her daughter for a life in the United States, promising to return Lilya to their family unit once they are settled in their new homeland. The movie is a harrowing and malevolent beast following a descent into the darkest points humanity can take somebody. Watching the film is reminiscent of the journey into the abyss that one experiences on Nine Inch Nails' 1994 magnum opus, The Downward Spiral. When you start your journey with a song entitled "Mr. Self Destruct" – and that's just the tip of the iceberg – the document speaks for itself.
Listen to The Downward Spiral now.
The reason why you've probably never heard of Lilya 4Eva is because when raw and challenging art that's delivered without a happy ending, and which focuses on humanity's depravity – be that societal or internal – its natural home is in the underground. Often, if you want something that forces you to think or which pushes the boundaries of your imagination in any art form, that's where you need to head.
The kicker in this story is that Trent Reznor's gift was bigger than the underground from the very beginning.
The late 80s saw rock dominated by hair metal buffoonery and syrupy ballad nonsense. Substance and emotion within rock's walls were eschewed for singing about your prowess and how cool the Devil is. A thunderous snare, some grinding bass, a little synth filth, and an unforgettable, rabble-rousing, authority-baiting hook of "Bow down before the one you serve/You're going to get what you deserve" later and – alongside fellow revolutionaries Jane's Addiction and Faith No More – the scene was set for Nirvana to blast the hinges off of popular culture a few years later, ushering in a golden era where alternative art would enjoy its finest run in the sun.
The rabbit hole of despair
When you've had the sort of impact that NIN's debut, Pretty Hate Machine, had, following it up is an unforgiving task that often relegates bands to the "it's not as good as the old stuff" pile. When you add in the record label disputes between Reznor and TVT – expertly captured in this year's outstanding HBO documentary, The Defiant Ones – which saw Reznor sign to Interscope after Jimmy Iovine spent a year in negotiations with their parent label, there really was an awful lot of pressure on Trent to deliver.
Post-Nevermind, and with alternative culture having entirely overthrown the mainstream to unprecedented levels, if the world was ever going to listen to what Reznor had to say, this was the time. The masses opened their ears. Nine Inch Nails told them what was up, shifting nine million copies worldwide in the process.
At its core, The Downward Spiral is an unflinching concept album that details falling down the rabbit hole of despair – a narrative as impressive as its genre-defying, era-defining music. With a willingness to embrace man's internal conflict between spite and vulnerability; crippling feelings of isolation and helplessness; the futility of fighting anything when the world is an unmovable heap of crap versus the defiance of defeat (the repetition of the line "Nothing can stop me now" throughout the album pushes that front and center), The Downward Spiral confronts those feelings we bottle up inside with all the subtlety of a roundhouse kick to the head.
Its genius, however, is in the articulation of these emotions. Erudite and visceral, The Downward Spiral may have looked gratuitous to outsiders, but to a generation with both the Devil and God raging inside them, this was catharsis. Reznor was an icon who felt relatable in a way that nobody else even came close to. He'd go to places that those posturing for the press wouldn't even dream of. They would drip things in metaphors; Reznor would deliver it to you straight. He'd stop you feeling like a miscreation, purely by expressing views and feelings you'd never heard before. He's been doing that since the beginning and he's still doing it to a world-class standard today, but through the hard-hitting sloganeering of "I've got no soul to sell," "I want to f__k you like an animal" and the gut-wrenching "Everyone I know goes away in the end," The Downward Spiral will always be the mainstream's NIN album.
Nine Inch Nails - Closer (Director's Cut)
A tour de force of creativity
If that's the kind of legacy Reznor was throwing down with his words alone, musically, The Downward Spiral is a tour de force of creativity, invention, and innovation, and a fully extended middle finger to anyone's blinkered view of electronics in heavy music. Over 20 years after its initial release, on March 8, 1994, The Downward Spiral was so far ahead of its time that it still feels contemporary.
A sonic onslaught of the senses, the colors and textures on the album, from juddering, unsettling jabs of keys and synths, to industrial, fuzzed-up, and violent blasts of distortion, through to moments of pure tranquility (as perfected on the divine "A Warm Place"), the Spiral has it all. Such is the depth of this masterpiece that even an upgrade in headphones can give you an entirely new listening experience, let alone the sensory overload offered on the newly remastered vinyl reissue of the album.
It also had legitimate hits. Rock clubs the world over still turn their dancefloors into gyrating orgies of sweat and body-grinding to "Closer" because it is the unrivaled gold standard for sexually-charged rock songs. "March Of The Pigs" has become a rock staple while being an uncategorizable hybrid of punk, minimalist techno, industrial metal and off-kilter rhythms: irrefutable proof of the fact that Reznor changed the world on his own terms. Saving the best for last… there was recently a poll online to find the best final track on a record. The answer is "Hurt." If you can find another album closer that defines the careers and legacies of two songwriters as gifted as Trent Reznor and Johnny Cash, we are all ears.
Depressingly, today's safely guarded mainstream culture makes it unlikely that an album as challenging as The Downward Spiral will ever have this level of impact again. But, like the world's most f__ked-up security blanket, The Downward Spiral will always be there, shining as a beacon for success through unflinching, uncompromising personal catharsis and convention-defying musical risks.