Nine Inch Nails
The hard rock band founded by Trent Reznor has a career that's spanned multiple decades and encompassed rock, pop, and electronic music.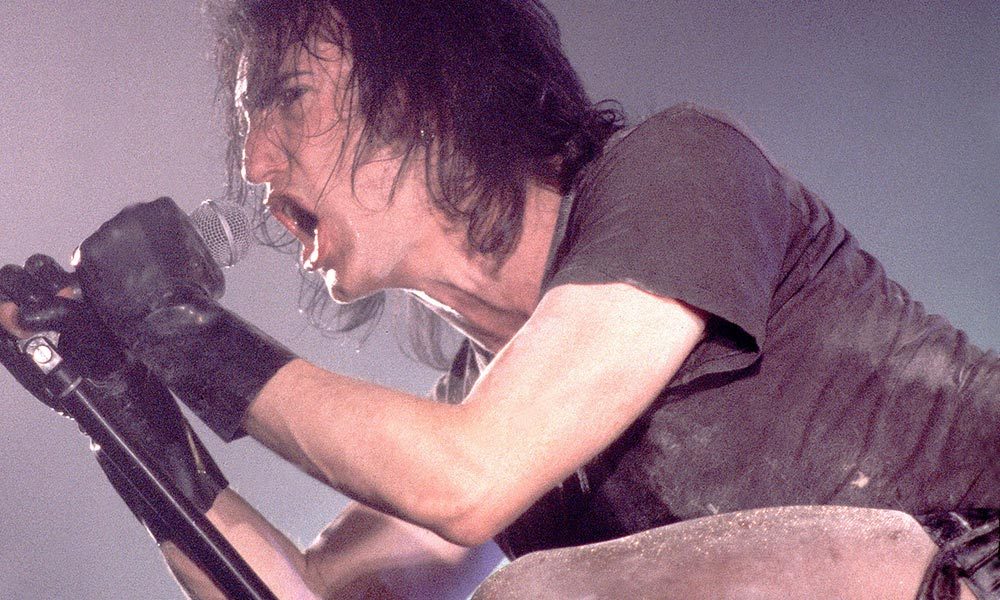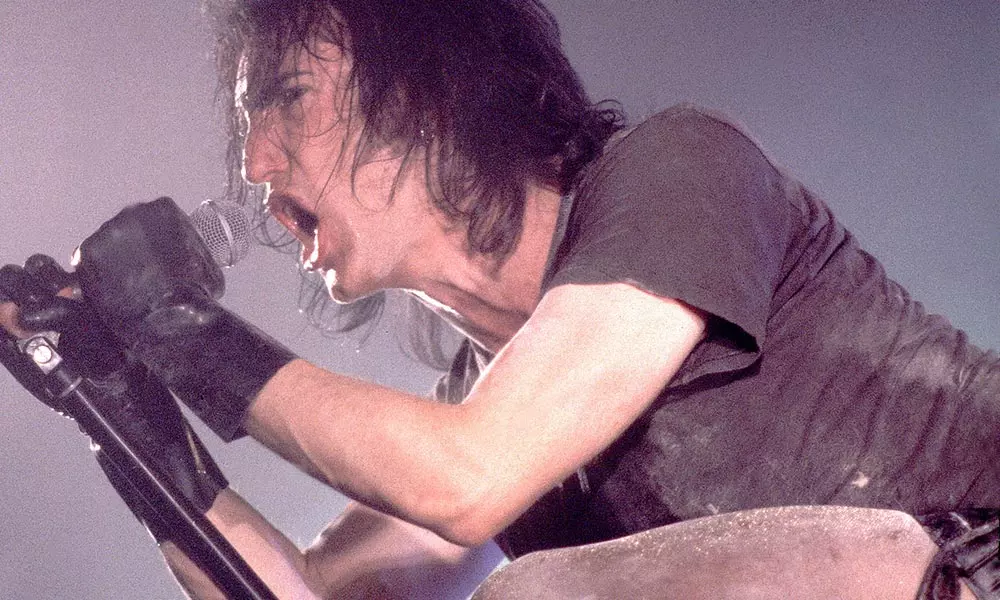 Since their inception in the metal heartland and rock stronghold of Cleveland, Ohio, Trent Reznor's Nine Inch Nails have been pioneers in their field. Broadly categorised in the early days as an industrial rock band they've stuck to first principles while shifting their focus with each successive album and achieved a level of success based on a fanatical following that makes a mockery of any idea they were ever cut out to be a cult act. With US sales alone exceeding 11 million and worldwide figures climbing past the 30 million-plus mark. Reznor himself is a persuasive advocate for his craft and for alternative music in general. Something of a spokesman for the then blank generation – or Gen X – his eloquent tirades against perceived methodology has seen him fingered by Time as one of the most influential people in America, by Spin as the most vital artist in music and by Rolling Stone as leader of one of the greatest artists of all time.
Nine Inch Nails' progress has caused much speculation as to the origins of their name but for once Reznor remains fairly tight-lipped on specifics and prefers to point to a term that's easily abbreviated and instantly memorable. If listeners choose to interpret the title as some kind of religious iconography, that's up to them but the name does suit the overall effect of the music wherein the bleak and hardcore sounds of earlier discs are soon embellished with euphoric and sublime passages.
Reznor was working as an engineer and tape op when he persuaded his Cleveland boss to grant him some studio downtime to create a few self-played demos, somewhat inspired by Prince. The debut album was indeed culled from these forays – the Purest Feeling demos – now christened Pretty Hate Machine. Fusing elements of industrial gothic synthpop and distorted dance grooves Reznor worked closely with British specialists Adrian Sherwood and Flood but insisted on maintaining a framework of riffs and hooks that shone a light on new wave influences. Significant tracks 'Down on It', 'Head Like a Hole' and 'Sin' piqued interest in Ohio but especially in the UK and Reznor found himself as a king of spokesman for a new genre of American post-rock.
More than respectable sales for the 1989 original would later translate into triple platinum status in America where Reznor became famous for his and the band's performances at Lollapalooza and became a leading light in the so-called Alternative Nation conjured up by Perry Farrell. The 2010 Remaster is the definitive statement on this album being lovingly packaged and enhanced with the bonus cut, Freddie Mercury's 'Get Down, Make Love'.
The EP Broken (1992) was one of the most eagerly awaited follow-ups in modern rock history. The natural follow-up Fixed maintained the excitement but it was the second album The Downward Spiral that proved Nine Inch Nails couldn't be confined. Detailing the life of a man entering his own downward spiral and influenced by the likes of David Bowie and Pink Floyd, Reznor established the sound as a provocative force with hit tracks 'Hurt' and 'Closer'. Still working with Flood, Reznor embraced old and new technology and presented a distinguished character within both. Neither a Luddite nor a straightforward futurist the album did create shockwaves thanks to deliberately nihilistic pieces like 'Heresy', 'March of the Pigs' and 'Big Man With A Gun' but the benefits of hindsight have been to reveal the recording's naked honesty rather than any deliberate attempt to be confrontational. The remix companion Further Down The Spiral, featuring Aphex Twin, Rick Rubin, Dave Navarro and J. G. Thirlwell amongst others is a nifty bolt-on to the parent disc and a worthwhile indulgence.
It would be a further five years before Nine Inch Nails returned with a studio album. For The Fragile (199) Reznor worked with Alan Moulder as his production sounding board. Moulder's meticulous approach and his understanding of sonic textures complimented Trent's flights of fantasy which stretched the material way over the 100-minute mark – bliss for Nails fans. Conceptual again and stacked high with surprising melodic excursions, The Fragile attempts to make order from chaos: it begins with 'Somewhat Damaged' and closes on 'Ripe (With Decay)'. Spread across two-CDs you'll find a wealth of incredible sounds here and if it wasn't fully understood on release it seems to have become many a Nails follower's album of choice. Certainly, Reznor has always been adept at using high-class help even when he appears to be hurtling towards destruction. Guitarist Adrian Belew, Bowie's sometime pianist Mike Garson, hip hop master Dr. Dre and uber-engineer Bob Ezrin are amongst the cast on a totally recommended release.
Such was/is Reznor's appeal by now that With Teeth (2005) again debuted at number one in America and spawned three number-one singles on the Hot Modern Rock Tracks – 'Only', 'Every Day Is Exactly The Same' and 'The Hand That Feeds'. Although he often cited personal problems or simply writer's block for any periods of inactivity it was pretty obvious to all that Reznor was the kind of artist who needs to live before he can lay it on the line and he remains one of the most vicariously coveted personalities in 21st Century rock. Available with a flurry of bonus material, With Teeth is a stunning description of addiction conquered and confronted. By contrast that personal lifeblood is replaced by a cooler political overview for Year Zero (2007), which fully embraced the digital age, and surpassed great swathes of it when it arrived accompanied by a Reality Game. Clever marketing and a dystopian subject matter drew a comparison to an Orwellian 1984 mood and that's exactly what Reznor was aiming for. Even so, he didn't lose sight of the need for strong songs to accompany the thought-provoking sloganeering and 'My Violent Heart' and 'Capital G' are amongst Trent's most persuasive moments.
Following a period of independence (a disappearing act, the main man called it) Nine Inch Nails returned in force for Hesitation Marks (2013) and it seemed like everyone wanted this thing back. Rave reviews for Hesitation Marks (no hesitation, top marks), this is an album of grown-up excellence that finds Reznor collaborating with Alessandro Cortini and working with musicians like Pino Palladino, Todd Rundgren and Lindsey Buckingham.
Pretty much everything Nine Inch nails produce has added value and great significance and we point you towards a couple of beauties from the periphery that shouldn't be overlooked. The remix album Things Falling Apart divided opinion but the double live And All That Could Have Been is a marvel with deconstructed piano and acoustic takes on the most hardcore songs in their canon as well as some of the best produced and visualised music from recent decades.
Trent Reznor and Nine Inch Nails have made an indelible impression on modern music. David Bowie has described the bandleader as a latter-day Velvet Underground and he is one of those artists whose work repays investigation once you start digging back. People who have never made his acquaintance are in the for the biggest thrill of all while those who have followed his career or even dipped in are certain to find new delights on the catalogue.
Reznor is a restless spirit and has made inroads into film, video and game technology. He seldom if ever compromises his style and doesn't mind the brickbats that accompany any act on occasion. Instead, he draws from a deep well of personal experience and informed knowledge. The music here is alternately primal, intelligent, black as pitch and white light illuminating. But it's never boring. Time to get some Nine Inch nails into your life then.
Words – Max Bell.