PiL (Public Image Ltd)
Short for Public Image, Ltd., the British post-punk band led by John Lydon have made boundary-breaking rock music for over 30 years.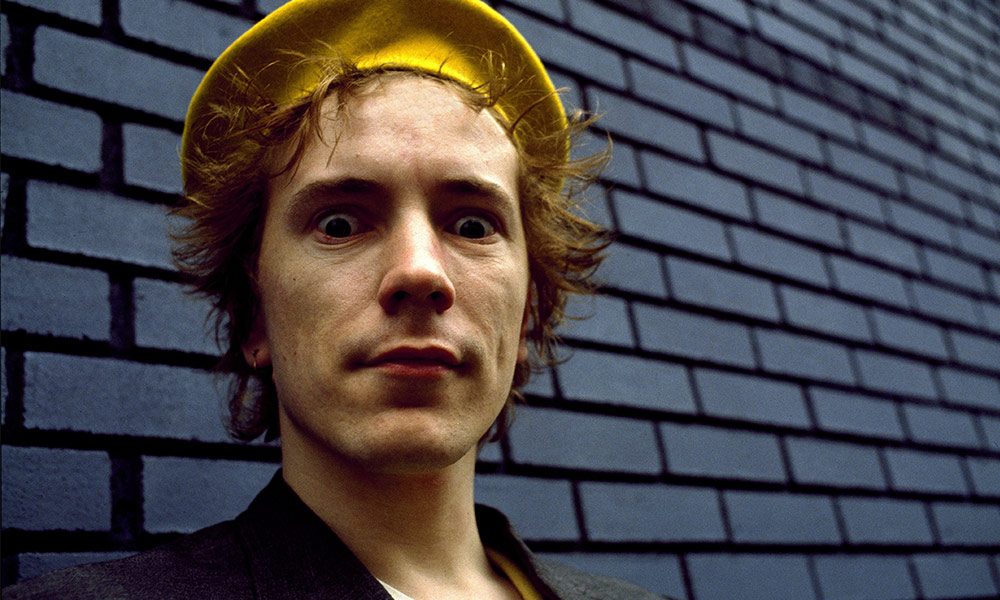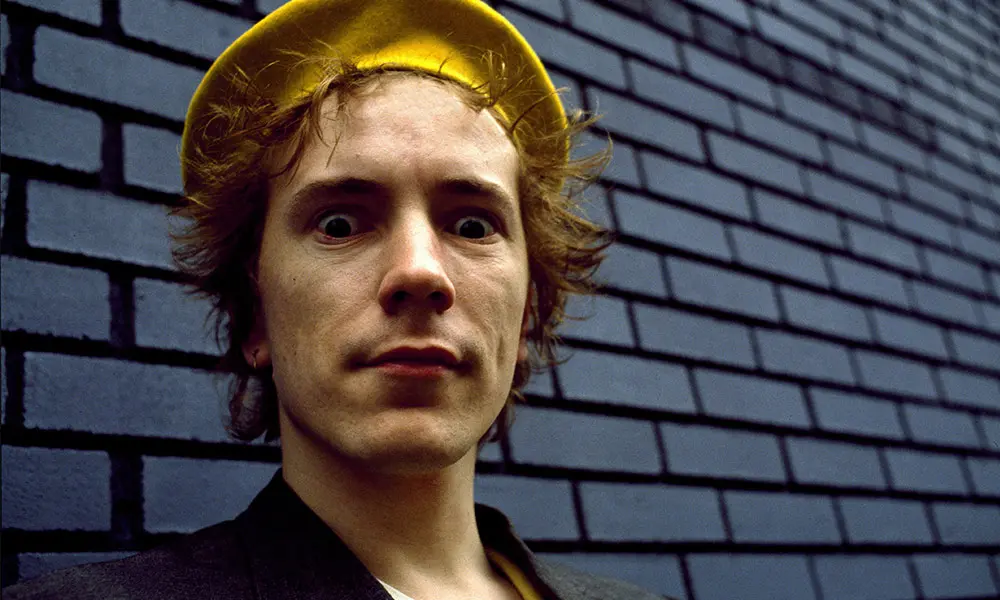 Out of the ashes of the Sex Pistols came PiL; John Lydon tired of the media frenzy that had overwhelmed his previous group named the new band, Public Image Ltd, in part as a rebuke to all that had gone before. Formed in 1978 they were one of the first bands to successfully fuse the influences of Can's krautrock and dub reggae; Lydon, who would eventually prove to be the only constant member of endlessly fluctuating line-up, was a big fan of both.
Existing as a collective at first, and self-managed, Lydon was joined by distinctive guitarist Keith Levene, an early member of The Clash, and bass-player Jah Wobble, an old school-friend of Lydon and a fellow reggae fanatic. After he answered a Melody Maker advertisement, Canadian drummer Jim Walker was recruited.
PiL's debut single was released in October 1978; 'Public Image' reached number 5 in the UK charts, assisted by Top of the Pops showings of Don Letts' stark semi-performance video. "I learned how to write songs in the Pistols and then I learned how to deconstruct with PiL," said Lydon. PiL, as they became known, were "anti-rock", Lydon asserted.
Public Image: First Issue, their first album, came out before Christmas 1978. Almost immediately they were hailed as 'post-punk': their bass-heavy, droning sound was only emphasized by Lydon's distinctive manic chanting and lugubrious ranting. (The album was subsequently renamed as First Issue.)
"People are bitching that the album doesn't sound like the Pistols, but if I'd have had my way the Pistols would've sounded like Public Image," he insisted. Self-promoted PiL shows at London's Rainbow Theatre on Christmas and Boxing Day 1978 were sell-outs, only emphasising their independence: from now on, PiL would always steer a course out on the margins of the music business, maverick irritants.
PiL's second album, 1979's Metal Box was hailed as a masterpiece. It involved four drummers, replacements for Jim Walker. David Humphrey, who played on 'Swan Lake' – retitled Death Disco, it made number 20 in the singles chart – and 'Albatross'; Richard Dudanski, formerly the drummer with Joe Strummer's pub rock outfit The 101'ers, played with PiL from April to September 1979, providing most of the record's drumming; he was succeeded by Karl Burns, from The Fall; then Martin Atkins arrived: he would play with PiL into 1980, and re-join from 1982 to 1985.
True to its title, Metal Box was initially released as a trio of untitled 45 rpm 12-inch records, packaged in a circular film canister-like metal container. The stark sound of the first album was exaggerated even further, adorned with dub effects, Levene's glassy guitar, sprinklings of synthesizer effects, and Lydon's frequently harrowing vocals.
Following a brief, but controversial US tour – which included an anarchic takeover of Dick Clark's American Bandstand – 1980 saw the release of PiL's first live album, Paris au Printemps. Broke after making Metal Box, PiL were in need of funds, and a Paris-recorded live album – on which all the track titles were listed in French – was a solution. This was the last PiL record on which Jah Wobble would appear.
By now Jeannette Lee, who with Don Letts had run Acme Attractions, a rival to Sex as the hippest Kings Road Clothing store, had joined the PiL collective as video-maker. The Flowers of Romance was the name of a 1976 punk group briefly containing Keith Levene and Jah Wobble. Now it was seized as the title of the next PiL LP, The Flowers Of Romance. Considered a 'difficult' work, in hindsight The Flowers Of Romance makes perfect sense. There were great songs: 'Four Enclosed Walls', 'Phenagen', 'Banging The Door', the acute 'Go Back', and the title track. Writer Jon Savage got it immediately: "You have such un-muso delights as sloppy endings, inaudible lyrics, minimal tunes, peculiar rhythms: it's obviously in the nature of things that this unsettling mixture works." The 'Francis Massacre' tune took its starting-point from a brief spell endured by Lydon in Dublin's Mountjoy Prison.
Although Jeannette Lee had linked up romantically with Keith Levene, he was soon to depart the group. In May 1981 they moved to New York City, but Levene – a heroin addict – was constantly in dispute with Martin Atkins: accordingly, Levene departed PiL, allegedly stealing the master tapes of the next projected PiL album, which he released in 1983 as Commercial Zone. From now on, John Lydon was based in the United States, later relocating from New York to Los Angeles.
1983's Live In Tokyo was an oddity, a 2-EP 45 RPM set, initially only issued by Columbia Records in Japan; put out later in the year by Virgin Records in the UK, it reached number 28 in the album charts. Musicians on the record were all hired-in session players, apart from Lydon and drummer Martin Atkins.
That year, 1983, also saw the release of a highly commercial single from PiL, 'This is Not a Love Song', which hit number 5 in the UK and charted globally, their biggest ever international success.
'This is Not a Love Song' demonstrated the manner in which PiL was now moving towards a more commercial pop and dance direction. A re-recorded version of the tune was included on the next PiL album, This is What You Want…This is What You Get, released in 1984, and a further single, 'Bad Life'. It included many of the songs allegedly pilfered by Keith Levene for Commercial Zone, including 'The Order of Death', the title of a harrowing feature film in which Lydon starred opposite Harvey Keitel.
Now based in Los Angeles, Lydon held auditions for further musicians. PiL's 1986 record was simply titled Album, Compact Disc, or Cassette, depending on which format it was sold in. Produced by the respected Bill Laswell, it included guitar-work by Steve Vai, and a pair of legendary drummers, Tony Williams and Ginger Baker. Bass-player Jonas Hellborg, at the time a member of the Mahavishnu Orchestra, also was on the record. Miles Davis, passing through the studio, played on one track – although in the end it wasn't used. "Later he said that I sang like he played the trumpet, which is still the best thing anyone's ever said to me," remarked Lydon afterwards, admitting that Album was the nearest he had come to making a solo record.
For the Album tour, John Lydon brought in The Pop Group and Slits' drummer Bruce Smith; bass-player Allan Dias; former Damned guitarist Lu Edmonds; and John McGeoch, who had played the guitar with Magazine and Siouxsie And The Banshees. McGeoch and Dias stayed with Lydon and PiL until 1992, the group's longest-running members.
1987 saw the release of Happy? Bill Laswell had been set to produce the record; the arrangement fell through when he again wanted to include his choice of musicians – Lydon was insistent that the current PiL line-up should perform. Eventually Happy? was produced by Gary Langan – who had co-founded ZTT Records with Trevor Horn –  and PiL. "The Happy? LP did have a doom, death and destruction feel about it, very crunchy, tanks rolling, very military in its approach," said Lydon. "Happy? was much more militant in its approach, kind of pissed off at the world. Bear in mind that Happy? was the first album that we as a band had done, so we were sort of being very cagey with each other in the writing. Nobody really let rip."
In early 1989, PiL released 9 – the title referenced the fact it was the ninth PiL album, including the live records. It featuring the single 'Disappointed' and was produced by Stephen Hague, Eric 'ET' Thorngren, and PiL.
The next year, 1990, saw The Greatest Hits… So Far, a compilation of PiL singles. A clearly ironic title, few acts other than PiL could have released such a diverse set, ranging from 1979's 'Death Disco' to 1990's 'Don't Ask Me'. It made number 20 in the UK album charts.
1992's That What Is Not was the last PiL studio album of the era. As though taking us on a circular journey through John Lydon's career, the song 'Acid Drops' featured a sample of The Sex Pistols' 'God Save the Queen'. When Virgin wouldn't provide tour support for the record, Lydon disbanded PiL, who played their last concert on 18 September 1992: by then Allan Dias had left the group some months previously. The final line-up featured John Lydon with John McGeoch, guitarist and keyboards-player Ted Chau, Mike Joyce formerly of The Smiths, on drums, and Russell Webb on bass.
PiL have been performing live again since 2009 with a new lineup, including performing at Glastonbury 2013 and supporting The Stones Roses at one of their 2013 Finsbury Park London shows. They also released their first studio album in 20 years: 2012's This Is PiL.
Format:
UK English