Jimmy Eat World
Jimmy Eat World are an emo band from Arizona with classic albums like Clarity and Bleed American as well as hit singles like 'The Middle'.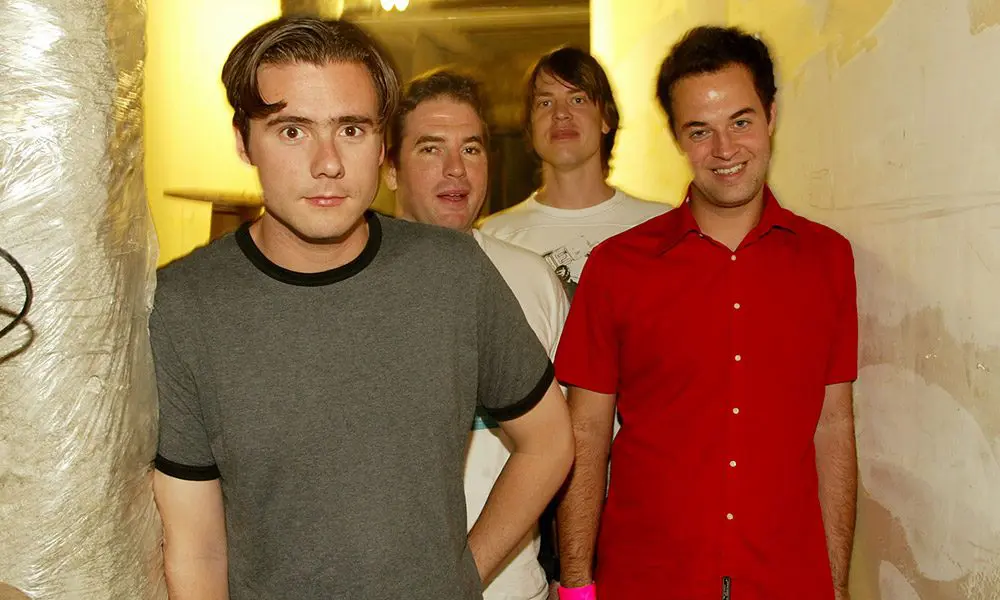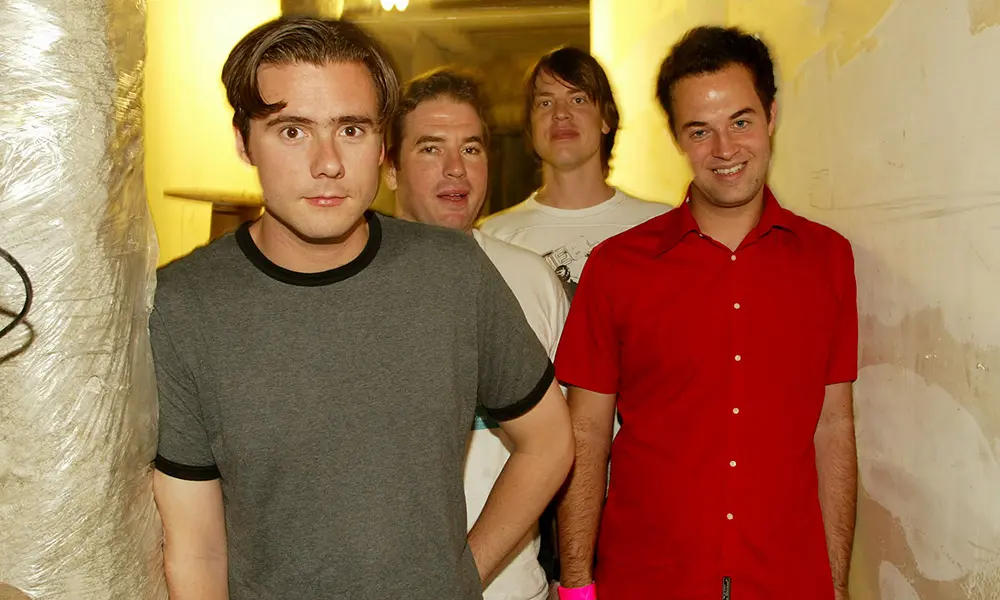 Thoughtful and provocative by turn Jimmy Eat World are one of those bands who might confuse the mainstream but exert a particular hold on their fan base who recognise their passion and adore their cult status. We want to share them with you however and point you towards such crystalline epics as the album Bleed American where fervent patriotism runs into cool-headed self-analysis as well as the overlooked masterpiece Clarity and the modest classic Static Prevails, slow-burning punkish rock from this Mesa, Arizona outfit that are chock full of high-end melody and the distinctive ambition of brand leader Jimmy Adkins.
Often expanded and remastered for the maximum value the Jimmy Eat World catalogue is highly recommended since it's stuffed with tracks that may have slipped through the net but deserve far-wider appraisal. A renowned live act to boot, this stable four-piece has platinum discs in their locker and thrives in a world where an aggressive alternative sound is demanded. If they've been saddled inside the Emo camp before that doesn't actually alter the fact that songs like "The Middle" and "Pain" provide relief for tough times. Since they've been on the scene this past twenty years they've perfected their sound, added keyboards and female backing vocalists, Moogs, cellos and delicate programming. They are way beyond emo-core now and prove that musicians of their calibre have every reason to evolve. Check them out.
Go back to 1993 to find the origins of Jimmy Eat World. Guitarist and emergent songwriter and singer Jim Adkins and drummer Zach Lind joined forces with guitarist Tom Linton and original bassist Mitch Porter, their aim to create a post-punk repertoire that was partially influenced by fellow Arizona natives Horace Pinker. A local groundswell led to their self-titled debut disc, a formative affair that doesn't quite prepare one for what's to come. On Static Prevails (1996) the formula begins to click. The tunes have a radio-friendly feel (and that isn't a criticism or a crime) and the makings of a smash hit in "Rockstar". The songs are crisp, the playing excellent. But it's on Clarity that the world begins to catch up with them. Here they sustained cult success and won over a lot of people who hadn't been exposed to them before. With producer Mark Trombino exacting first-class performances and Adkins moving into the driving seat they happened to make an album that has since been called the Led Zeppelin IV of emo-rock with modern-day bands flocking to pay homage and declare an influential interest.
Stand out tracks are everywhere but we're still amazed by "Lucky Denver Mint", "Just watch the Fireworks" and the epic and lengthy punk prog pearl "Goodbye Sky Harbour". Adding strings and sequencing to the mix Clarity is a disc that has not only stood the test of time but also improved with age. Look for it with the bonus tracks, including the demo for the totally hook-laden "Sweetness". Classic pop music. So well-received in fact that in 2009 the Jimmy boys embarked on a 10th-anniversary tour where they played the album from head to toe and then self-released Clarity Live to mark the occasion of their triumphant Tempe, Arizona show.
Not keen to rush their muse Adkins and company waited two years to create Bleed American, sharing the controls again with former Drive Like Jehu drummer Trombino. Another stunning work they were now rewarded with Platinum status in the US and Canada and built a sufficient British fan club to go Silver. Consistent, sprawling and spacey the new batch of songs includes the title track, later renamed "Salt Sweat Sugar" in the traumatic aftermath of 9/11, and the commercially charming track "The Middle". Increasingly eclectic, one can hear echoes of Weezer, AC/DC and Tommy James in the melodic and rhythmic breakdowns. The Deluxe edition is significantly expanded with demos from English and European singles, tasty live treats like the title cut recorded in Australia and other material that had been unreleased for seven years.
Jimmy Eat World's fifth studio album, Futures (2004) is another Gold seller thanks to the airwave hits "Pain", "Work" and "Futures" itself; British producer Gil Norton (Echo and the Bunnymen, Pixies, Foo Fighters, Terrorvision et al) took over the desk and gives the sound a polished, romantic surge in keeping with the new decade.
"Work" features the vocal talents of Liz Phair, fresh from her own masterpiece Exile in Guyville, and makes full use of the band's affinity with college kids kicking against the establishment in the video, although Adkins states it could just as easily be about a workplace affair. All three tracks scored high on Billboard's Modern Rock chart and the band's arrival is now a fact. Again expanded versions are available.
Chase This Light (2007) was executively produced by Butch Vig with David Campbell (Beck's father) providing string arrangements. This album raced to the Top 5 and is still selling well. Stand out cuts include "Big Casino" and "Always Be", thrusting pop-rock intensity with sharp lyrics and superb dynamics.
Increasingly sophisticated by time but not losing sight of their initial energy, the Invented disc is a must-hear thing. Trombino returns to the fold and overall confidence is rebooted by melodic rock-outs like "Coffee and Cigarettes" and "My Best Theory". An economy of song scale recalls their earlier work but the ability to connect emotionally with the listener is so apparent that the tracks live on beyond their duration. It's Emo, Jimmy, but not as we know it.
So to Damage, their adult break-up record. The sonics change again here, largely because regular Queens of the Stone Age collaborator Alain Johannes is on hand to crank up the guitars. Rough and noisy in places, the home recording gives this album an organic, stripped back appeal. Remarkably, considering the general cynicism meted out to bands who have lasted the course this long, Damage has gained Jimmy Eat World's hottest reviews and we reckon that resistance is futile. In fact, for once it might be worth starting with this disc and then working backwards. Over to you.
Full credit to Jimmy's boys for sticking around and getting better, not an easy feat to accomplish. Ageing up nicely is a special trick they have. Punk, emotion, power pop and straight down the line rock and roll are all within their compass. In the event you've not become familiar with Jimmy Eat World it seems you are in for an eye-opener. Happy dining.
Format:
UK English