Best Christmas Rock Songs: An Essential Seasonal Playlist
From Def Leppard to Chuck Berry, U2, Tom Petty, Weezer and Eric Clapton, the best Christmas rock songs are satisfyingly turkey-free.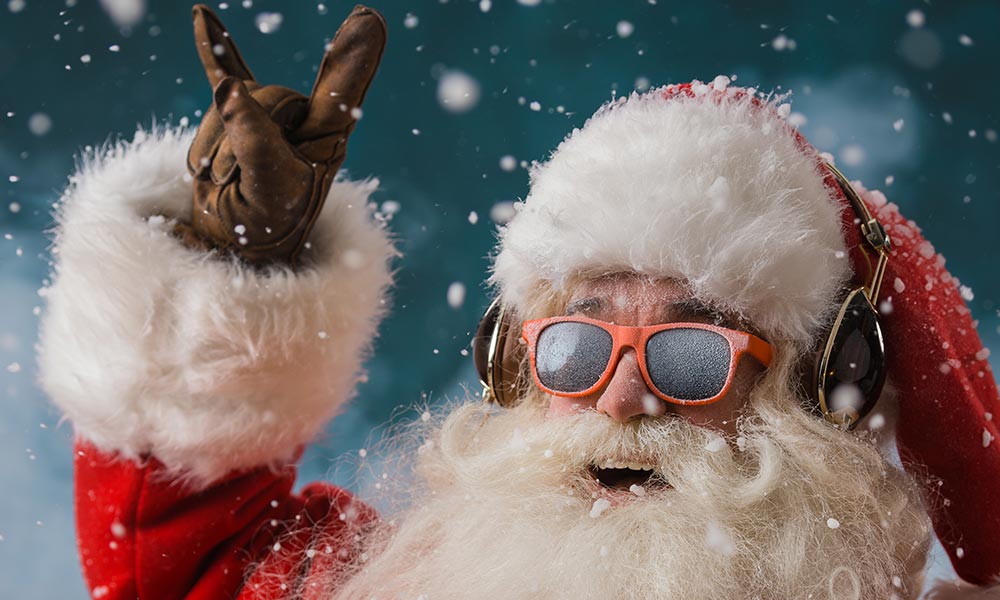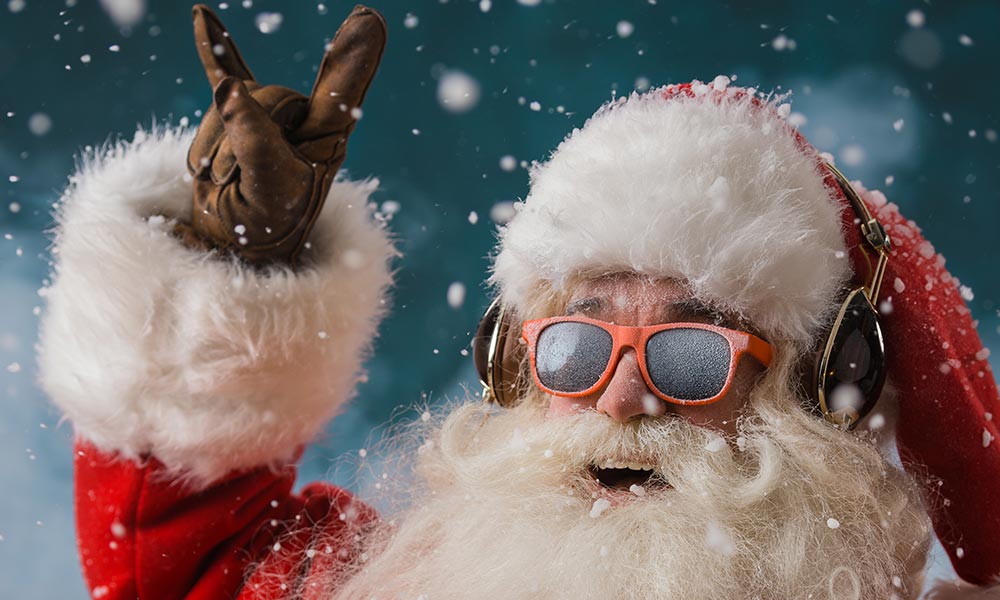 It's not just Santa Claus making lists and checking them twice. With Christmas coming, we'll be ticking off the turkey, the tree and all the trimmings, but what of the perfect music to provide the soundtrack for our festive fun? Most of us fall back on a solid Christmas hits collection regardless of our party's persuasion, but what if we went one louder and gifted you the best Christmas rock songs ever?
Listen to the best Christmas rock songs on Spotify, and scroll down for our ten best Christmas rock songs.
Chuck Berry: 'Run Rudolph Run'
First released by Chess Records in time for Christmas 1958, this exuberant rocker – co-written by Johnny Marks of 'Rudolph The Red-Nosed Reindeer' fame – is quintessential Chuck Berry. It's since been covered by Sheryl Crow, Bryan Adams, Billy Idol and many more.
Bobby Helms: 'Jingle Bell Rock'
The epitome of the term "crossover hit", Bobby Helms' laidback, roots-flavoured 'Jingle Bell Rock', from 1957, was originally a US country radio hit which also made it to No.6 on the mainstream Billboard Best Sellers chart. Currently ranked among the Top 10 Christmas/Holiday Digital Singles in the US, it remains an enduring Yuletide favourite.
Def Leppard: 'We All Need Christmas'
Beautifully crafted acoustic rock ballad kissed with strings, and fuelled by hope and optimism – and a final coda which goes up to 11. A seasonal classic-in-waiting wherein Joe Elliott and the boys raise a glass to "all that's past – and to the future, long may it last!" 'Nuff said.
Weezer: 'We Wish You A Merry Christmas'
As their recent Billboard Alternative Chart-topping take on Toto's 'Africa' proves, Weezer know a thing or three about cool cover versions. From 2008's self-explanatory Christmas With Weezer, this short but sweet remake of a classic festive hymn is another belter.
U2: 'Christmas (Baby Come Home Please)'
Bono and co work up an emotional, widescreen take of Darlene Love's cult classic from 1963. Co-written by Ellie Greenwich, Jeff Barry and Phil Spector, the song was reputedly originally penned for Ronnie Spector.
Tom Petty And The Heartbreakers: 'Christmas All Over Again'
A rousing, Tom Petty-penned anthem with a few tinges of Phil Spector thrown in for good measure, this was initially the lead cut from A&M's star-studded 1992 A Very Special Christmas compilation, released in aid of the Special Olympics.
Little Steven: 'Merry Christmas (I Don't Want To Fight Tonight)'
Previously a highlight of Ramones' Brain Drain album, Joey Ramone's plea for a seasonal rapprochement with his battling Bruddas received a sterling cinematic makeover by Bruce Springsteen's talented wingman for Christmas 2017.
Bryan Adams: 'Merry Christmas'
Canadian rock icon Bryan Adams recorded an enduring festive song, 'Christmas Time', in 1985. He delivered a second in 2011, in the shape of this yearningly soulful, sleigh-bell-enhanced rock ballad.
Cheap Trick: 'Christmas Christmas'
Legendary Illinois power-popsters Cheap Trick had Xmas all wrapped up with 2017's Christmas Christmas. Driven by guitarist Rick Neilsen's power chords, the album's titular song is a seasonal sizzler which shows exactly why 'Christmas Christmas' is so good they really should name it twice.
Eric Clapton: White Christmas
The iconic guitarist's new Happy Xmas album got off to a blistering start when it topped Billboard's seasonal Holiday Albums Chart on release in October 2018. More than capable of warming the cockles is the record's lead cut: an imperious, Chicago blues-style version of Bing Crosby's enduring 'White Christmas'.
Looking for more? Discover the best Christmas songs of all time.
Format:
UK English