Best Christmas Hip-Hop And R&B Songs: An Essential Seasonal Playlist
The best Christmas hip-hop and R&B songs find Kanye giving the gift of a guest spot and Kurtis Blow doing a different kind of Christmas wrapping.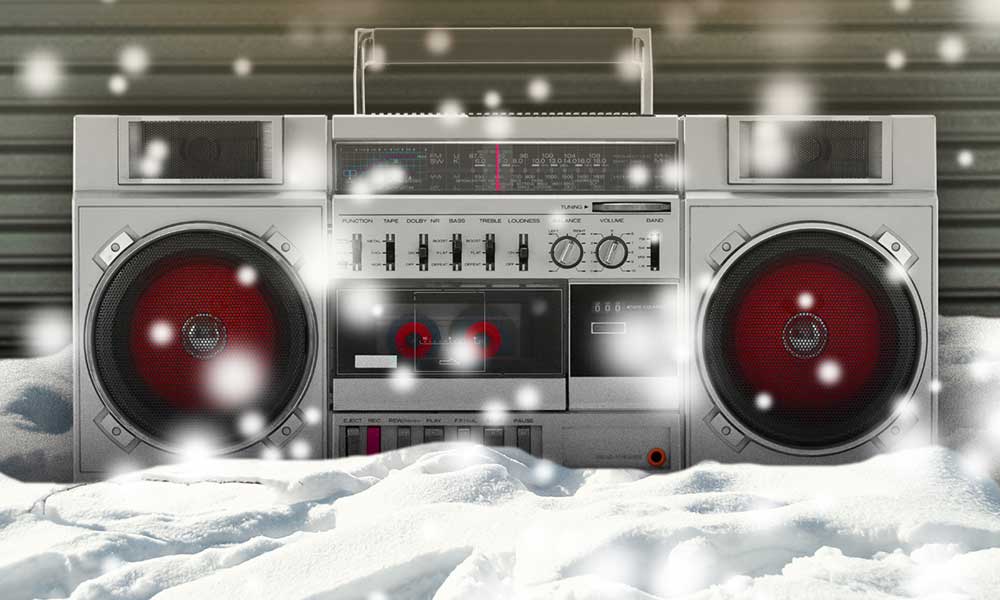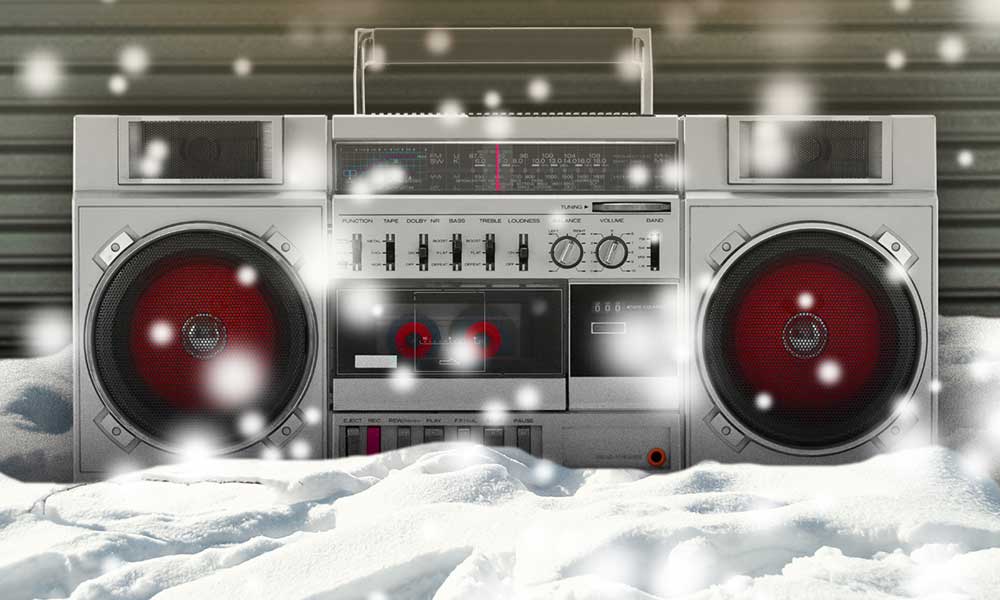 Hip-hop may be associated more with brags and bling then goodwill and giving, but the best Christmas hip-hop and R&B songs are gifts that keep on giving. "Let it snow" might mean something different to Yo Gotti than it does Boyz II Men, but whether you're having Christmas in Harlem, Hollis or Hoxton, these Yultetide classics will keep you full of Christmas cheer.
Listen to the best hip-hop Christmas songs on Spotify, and scroll down for our ten best hip-hop Christmas songs.
Kanye West, CyHi The Prynce And Teyana Taylor: 'Christmas In Harlem'
Kanye's might not be the first name that comes to mind when you think of Christmas cheer, but the boy from Chi-Town brings a bit of wide-eyed wonder to 'Christmas In Harlem'. Teyana Taylor's hook is the sugar'n'spice to Kanye's self-professed "bad Santa" antics – though Ye hands a verse to CyHi The Prynce (as well as Pusha T and Musiq Soulchild), giving him the best present a young rapper could have had in 2010: a guest spot on a Yeezy album.
Yo Gotti, Fabolos, DK Khaled: '3 Kings'
The kings of the nativity brought gold, frankincense and myrrh, but these three members of Roc Nation royalty come from "where the toys on a list is a Glock or a fifth". "Let it snow" means something very different to Yo Gotti… but he's got "a whole hedge" of the white stuff "so the whole hood can eat".
Kurtis Blow: 'Christmas Rappin''
Hip-hop was just six years old when Kurtis Blow arrived on the scene in 1979 – young enough to still believe in Santa Claus, but seemingly not old enough to have earned its own seasonal jam. So the man behind 'The Breaks' pulled out all the stops for his debut single, delivering one of the best Christmas hip-hop and R&B songs of all time. 'Christmas Rappin' finds Kurtis blow doing exactly what the title promises over a funky beat, bringing the world a Saint Nick who "forgot his cares and… rocked the spot and danced like a pro" before leaving the block for the Pole.
Run-DMC: 'Christmas In Hollis'
With Run receiving a windfall from Santa, and DMC "chilling and coolin' just like a snowman", Queens' finest bust a Golden Age classic that proves only sucker MCs think they're too tough for Christmas.
Ariana Grande: 'December'
Merry Christmas, here she is, boy… At her sultry best, Ariana's "just tryna keep my baby warm through the wintertime… tryna give you something to remember through the summertime". 'December' was first released in 2015, and we're in no danger of forgetting it any time soon.
Boyz II Men: 'Let It Snow'
Proving their voices really were as pure as the driven snow, Boyz II Men teamed up with Bryan McKnight for this winter warmer, making the fireside sound far more appealing than anything going on out of doors.
Mary J Blige: 'This Christmas'
No more drama for Mary J this Christmas as she gives a super-smooth treatment to Donny Hathaway's 70s soul classic. Everyone from The Temptations to Aretha Franklin have turned their hand to this one, and Mary J nails it with a spot-on performance that captures the emotion of the holiday season.
DMX: 'Rudolph The Red-Nosed Reindeer'
Having blown up in 1998 with the track 'Get At Me Dog', DMX turned to a different type of four-legged friend for an unlikely take on this Christmas classic. After a light-hearted interview performance of the song went viral in 2012, DMX released an official recording in 2017.
Ghostface Killah: 'Ghostface X-Mas'
With all the frenzy of a last-minute buying spree on Christmas Eve, Ghostface dashes through a litany of seasonal imagery, from elves in Santa's workshop to "cookies and milk on the mantle" and, er, "bareskin robe dragon with Versace slippers". Complete with a sinister entreaty for kids to "be good for old Ghostface", 'Ghostface X-Mas' is a killer cut that stands among the best Christmas hip-hop and R&B songs ever.
Run The Jewels: 'A Christmas F__king Miracle'
As glacial as the winter freeze, RTJ's seasonal offering unapologetically questions religion and calls out racism in the US. But with a shout out to fallen friends and an overall message of love and the importance of family, 'A Christmas F__ing Miracle' is the gift that keeps on giving.
Looking for more? Discover the best Christmas songs of all time.
Format:
UK English