Best Christmas Jazz Songs: An Essential Seasonal Playlist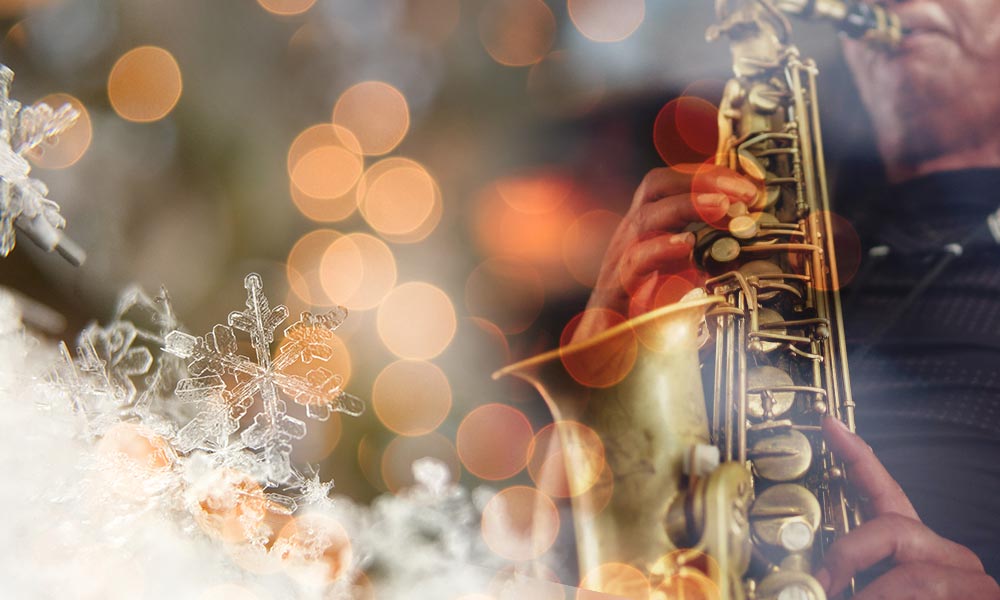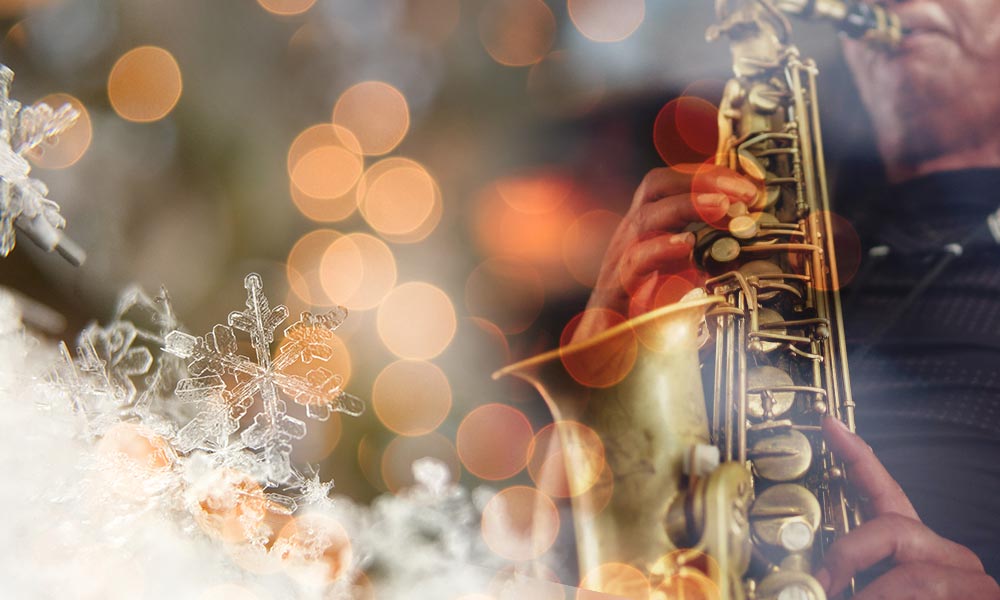 You might not immediately think of jazz for Yuletide, but over the years the holiday season has proved fertile ground for a whole host of jazz artists from Charlie Parker, John Coltrane and Duke Ellington to Ella Fitzgerald, Frank Sinatra, Louis Armstrong and Mel Tormé, who, between them, have recorded some of the best Christmas jazz songs of all time.
For us, what makes a jazz-tinged Christmas so special is that the artists on our Have Yourself A Jazz Christmas playlist breathe new life into songs and tunes that we've heard so many times before. Jimmy Smith, for example, was a keyboardist who brought his own unique skills into the reinvention of familiar music, and his vibrant organ version of 'God Rest Ye Merry Gentlemen' is a delight among the best Christmas jazz songs we've collected.
Listen to the best jazz Christmas songs on Spotify, and scroll down for our ten best jazz Christmas songs.
Louis Armstrong: 'Christmas In New Orleans'
When Decca brought Louis Armstrong into the studio to record some Christmas cheer, they gave him first-class treatment by backing him with the lush arrangements of Gordon Jenkins. The track 'Christmas In New Orleans' opens with a snatch of 'Jingle Bells' and features one of Armstrong's scintillating trumpet solos. Satchmo sounds like the happiest guy in the world on this record. And so he should. He loved Christmas and he loved New Orleans, and the combination clearly inspired him.
Ella Fitzgerald: 'Frosty The Snowman'
Ella Fitzgerald's swinging version of the Christmas classic 'Frosty The Snowman' was recorded on a hot New York day in August 1960. The song, from an album of festive classics for Verve Records, featured a studio orchestra arranged and conducted by Frank DeVol. Fitzgerald's voice is as sparkling as pure snow.
Kenny Burrell: 'Away In A Manger'
Kenny Burrell was one of the finest jazz guitarists of the 20th Century and his beautifully tender instrumental version of the traditional carol 'Away In A Manger' appeared on his 1966 album Have Yourself A Soulful Little Christmas. It's perfect peaceful Christmas evening music.
Julie London: 'Warm December'
Bob Russell's final hit was 'He Ain't Heavy, He's My Brother' and the songwriter was a favourite of Julie London, who recorded his short, super song 'Warm December' for her 1956 album Calendar Girl. London was riding high when she recorded the song after her global hit 'Cry Me A River' the previous year.
Jamie Cullum: 'Show Me The Magic'
Jazz pianist and singer Jamie Cullum was proud of his 2016 song 'Show Me the Magic'. "I wrote an original Christmas song! My first time trying this and it was so fun to put together," said Cullum. "I tried to write something timeless that could fit right into one of those classic Christmas compilations. I wrote it at the piano at home." The song was arranged by Tom Richards and recorded at the iconic Abbey Road Studios.
Billy Eckstine: 'Christmas Eve'
Jazz bandleader Billy Eckstine had a wonderfully rich and resonant baritone voice. Eckstine's recording of his 1955 festive song 'Christmas Eve' became an evergreen. It was co-written with Lionel Newman, the Oscar-winning composer, conductor and pianist who was the uncle of Randy Newman.
Stephen Scott: 'I'll Be Home for Christmas'
Since it was first released in 1943, 'I'll Be Home for Christmas', written by the lyricist Kim Gannon and composer Walter Kent, has become a staple on radio and in movies. though it is well known as a vocal song, New York pianist Stephen Scott gave it a modern jazz twist with his instrumental version for the Verve Records album Jazz For Joy in 1996. Scott was 26 at the time.
Frank Sinatra: 'Have Yourself A Merry Little Christmas'
The original version of 'Have Yourself A Merry Little Christmas', written by Hugh Martin and Ralph Blane, and sung by Judy Garland in the 1944 movie Meet Me In St Louis, needed some modification, according to Frank Sinatra. He included the wonderfully sentimental song for his 1957 seasonal album, but asked Martin to revise the line "Until then we'll have to muddle through somehow." Sinatra told Martin, "The name of my album is A Jolly Christmas. Do you think you could jolly up that line for me?" Martin's new heart-warming line was, "Hang a shining star upon the highest bough."
Bing Crosby: 'Winter Wonderland'
Since being composed in 1934, 'Winter Wonderland' has been recorded by thousands of singers, cementing its status as one of the best Christmas jazz songs in history. One of the unbeatable versions is by Bing Crosby, the man famous for crooning 'White Christmas'. Crosby recorded 'Winter Wonderland', with gorgeous orchestration, for his 1962 album I Wish You A Merry Christmas. Sleigh bells ring… are you listening?
Kurt Elling: 'Cool Yule'
'Cool Yule' was written by Steve Allen and was first recorded by Louis Armstrong in 1953. When Blue Note Records released their 2010 album Blue Christmas, they commissioned a new version by Kurt Elling, the Grammy-winning Chicago-born performer, and it is an upbeat delight. "Kurt Elling is the standout male vocalist of our time," said The New York Times.
Looking for more? Discover the best Christmas songs of all time.
Format:
UK English