Best Christmas Carols: An Essential Seasonal Playlist
Featuring many of the biggest stars from the world of classical music and opera, the best Christmas carols are seasonal classics that never get old.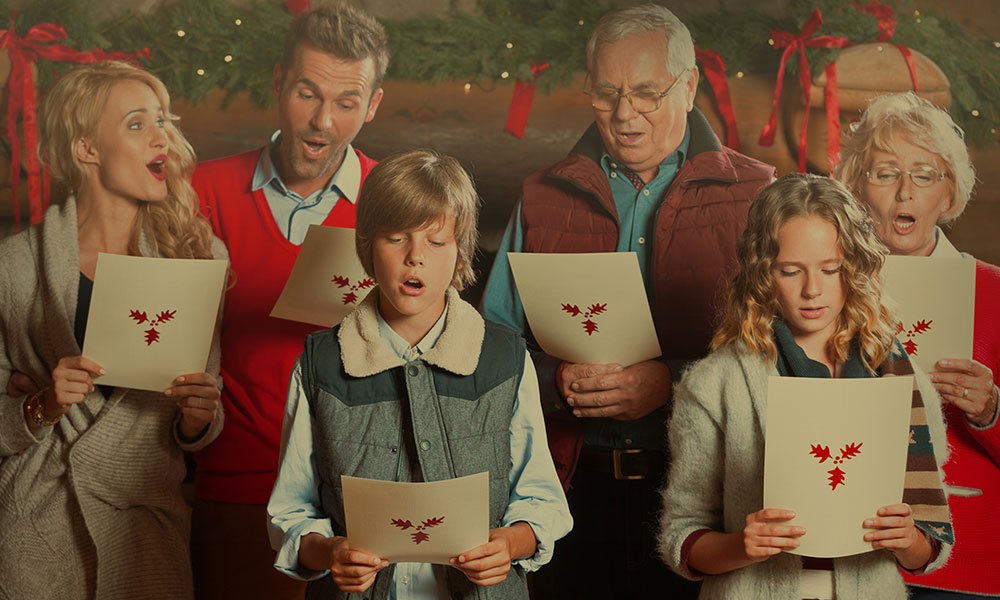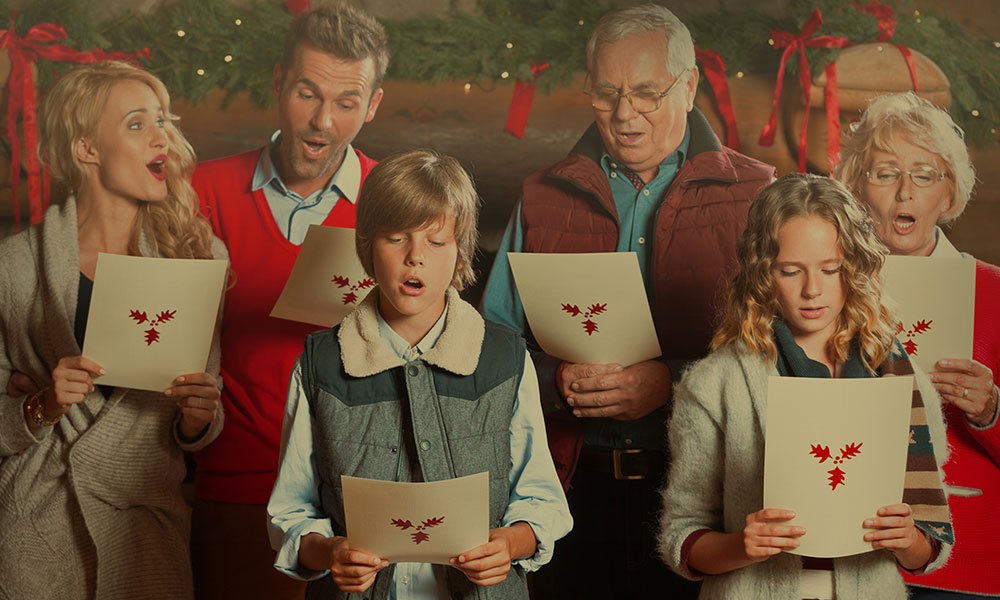 Almost as synonymous with Christmas as the nativity itself, carols have been part of the season of goodwill for centuries. In themselves, these time-honoured songs epitomise the very essence of Christmas, so what better way is there to embrace the forthcoming festivities than with a specially-selected playlist featuring the best Christmas carols of all time.
Carols can be traced back to Latin hymns in fourth-century Rome, but as a widely-accepted form of expression, carol-singing really took off after the Reformation in the 16th Century. The genre then enjoyed a much bigger spike in popularity after Christmas music books were first widely published three centuries later. Indeed, many of the best Christmas carols featured here – among them 'The First Nowell', 'Away In A Manger' and 'O Little Town Of Bethlehem' – first appeared in print during the 19th Century.
Listen to the best Christmas carols on Spotify, and scroll down for our ten best Christmas carols.
Boston Pops Orchestra: 'Sleigh Ride'
Leroy Anderson's jaunty 'Sleigh Ride' was composed in 1948 and Boston Pops Orchestra's delightful instrumental version was recorded the following year for Decca. Mitchell Parish's original 1950 lyric for the song didn't specifically mention Christmas, but popular covers by Carpenters, Walter Schumann and Air Supply certainly do, so it's now a long-established seasonal classic.
Andrea Bocelli And Matteo Bocelli: 'Fall On Me'
Renowned Italian tenor Andrea Bocelli recorded the graceful 'Fall On Me' with his son Matteo, and it's one of many highlights from his 2018 album, Si, which debuted at No.1 in the US and UK. In the UK, Si is the first chart-topping classical album since 1997's Titanic: Music From The Motion Picture.
Choir Of King's College, Cambridge: 'Hark! The Herald Angels Sing'
Like many traditional hymns, 'Hark! The Herald Angels Sing' has a complicated history. Charles Wesley's original lyric was published in 1739's Hymns & Sacred Poems, but the popular version we all know and love – which is performed here with passion by the splendid Choir Of King's College Cambridge – was adapted by German composer Felix Mendelssohn in 1840.
Los Angeles Philharmonic: 'The Nutcracker Op.71 TH14, No.9: March Of The Snowflakes'
Strangely unsuccessful when it premiered in St Petersburg in 1892, Tchaikovsky's The Nutcracker is now one of the illustrious Russian composer's most acclaimed works. Synonymous with Christmas, it reputedly accounts for around 40 per cent of US ballet companies' ticket revenues on an annual basis.
Choir Of King's College, Cambridge: 'Away In A Manger'
Youthful by Christmas carol standards, the stirring 'Away In A Manger' was first published in the late 19th Century and is widely regarded as one of the most popular English hymns of all time. Northern Irish-born composer William J Kirkpatrick is normally credited as its composer, but the identity of the lyricist is still shrouded in mystery.
Vienna Boys' Choir: 'The First Nowell'
'The First Nowell' (better known as 'The First Noel') is a carol with Cornish origins. It was first published in 1823's Carols Ancient And Modern, but the classic version performed with aplomb by Vienna Boys' Choir is the renowned arrangement credited to English composer John Stainer, first published in 1871's Carols Old And New.
Katherine Jenkins And Jon Cohen: 'Silent Night'
Delivered here with a dignified elegance by Welsh mezzo-soprano Katherine Jenkins, 'Silent Night' was composed by a young Austrian priest, Father Joseph Mohr, and schoolteacher/organist Franz Xaver Gruber, and first performed in their local church in Oberndorf, Austria, on Christmas Eve 1818. Bing Crosby's timeless 1935 version later moved 30 million copies and remains the third biggest-selling single of all time.
Choir Of King's College, Cambridge: 'O Little Town Of Bethlehem'
Undoubtedly one of the world's best Christmas carols, 'O Little Town Of Bethlehem' features a lyric by 19th-century Episcopal priest Philip Brooks, who was inspired by a visit to the Holy Land. His Philadelphia church organist Lewis Redner wrote the music the hymn is set to in the US, but in the UK it's set to Ralph Vaughan Williams' 'Forest Green'.
Gabrieli, Paul McCreesh: 'Messiah HWV 56/Pt.2: Hallelujah'
Rather like The Nutcracker, Handel's Messiah reputedly received a modest reception when it premiered in Dublin in 1742, and then again in London the following year. It soon gained in stature, however, and in the 21st Century, this legendary oratorio is one of the best-known and most frequently performed choral works in the Western world.
Bryn Terfel, Orchestra Of The Welsh National Opera: 'In The Bleak Midwinter'
Based upon a poem by 19th-century English poet Christina Rossetti, 'In The Bleak Midwinter' was first set to music in 1906 by The Planets composer Gustav Holst. This tale of Christ's first and second coming is one of the world's most stirring hymns and is delivered here with a suitable potency by Welsh bass-baritone Bryn Terfel.
Looking for more? Discover the best Christmas songs of all time.
Format:
UK English