Steel Guitar Master: Ben Keith's Legacy, From Patsy Cline To Neil Young
Remembering the man that his longtime collaborator Neil Young called 'one of the last of the original country greats.'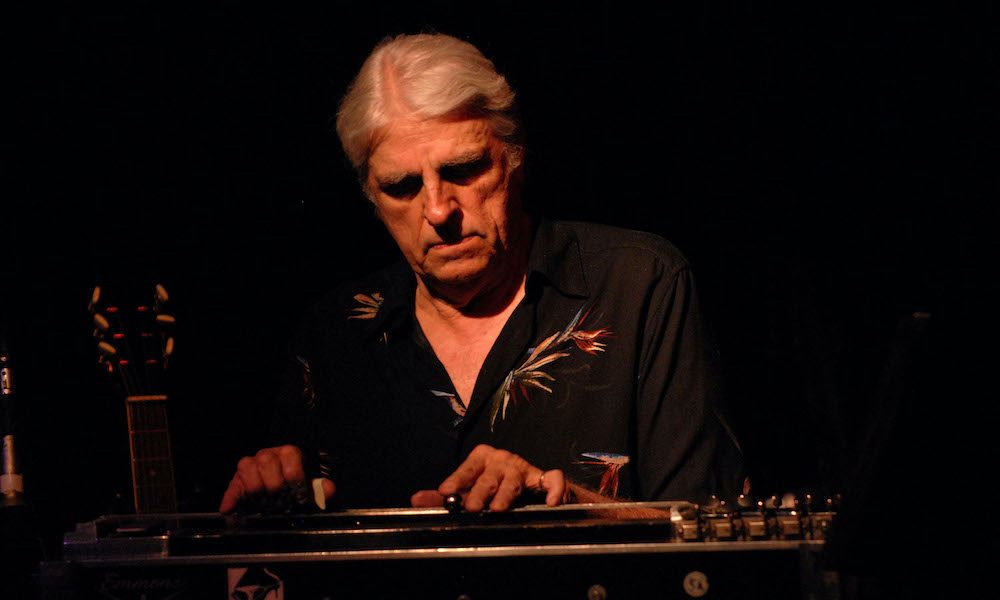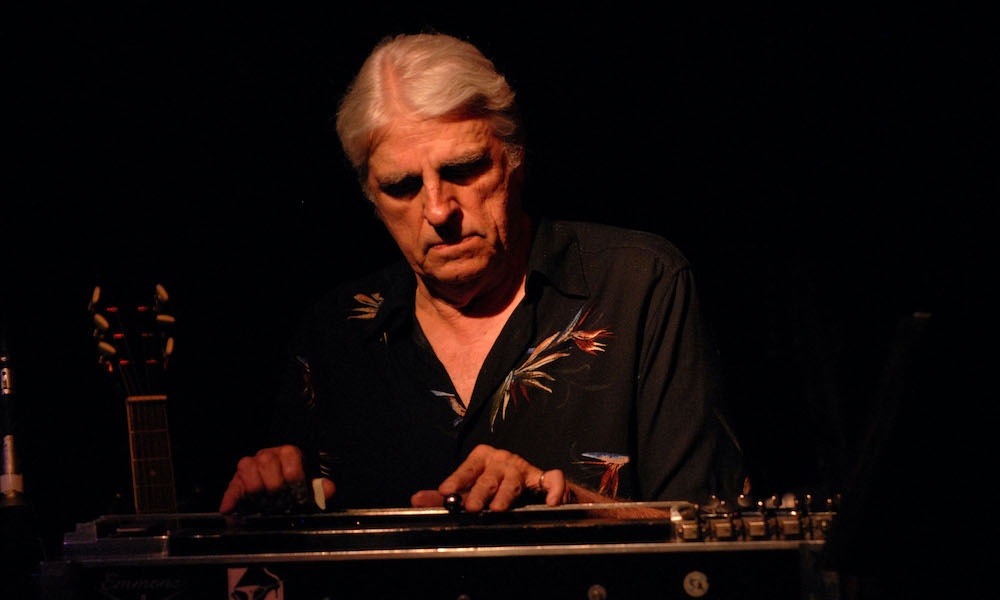 Among the sidemen and women who have helped create some of the greatest sounds in North American music history without ever being household names, Ben Keith stands tall.
As a steel guitarist beyond compare, he played at the top level for 50 years and can be heard on some of the greatest country and Americana records ever made, including Patsy Cline's "I Fall To Pieces," Emmylou Harris' "If I Could Only Win Your Love," and Neil Young's "Heart Of Gold." We're celebrating the man born on March 6, 1937 in Riley, Kansas.
Keith's work with Young alone spanned 40 years and more than a dozen albums, on which he helped define the Canadian's classic rootsy sound. But he had been an in-demand steel player for a dozen years by the time they met in 1971.
As Young himself later recalled, Keith's first steel guitar was one he made himself at home from a piece of wood and leftover parts. In 1959, after arriving in Music City, his playing embellished "Country Girl," which became the third country No.1 by Capitol's major vocal star Faron Young. Written by Roy Drusky, it stayed on the charts for an epic 32 weeks.
Cline's "I Fall To Pieces," recorded at Decca Studios in December 1960, was Keith's second big cut, enriched with his beautiful intro and phrasing around Cline's title lines. As the 60s progressed, Ben's formidable reputation only grew, and he went on to extend his reach beyond the country establishment, notably playing on Ringo Starr's second solo album, the Nashville-recorded Beaucoups Of Blues.
Keith's first work with Young was on the album Harvest, released in 1972 and featuring his intuitive playing on the hit single "Heart Of Gold" and other memorable tracks such as "Old Man" and "Are You Ready For The Country." "We did five songs that were on the Harvest record, just one right after the other, before I even said hello to him," he recalled in 2006.
Neil Young's 'fellow traveller'
The pair remained close friends for the rest of Keith's life, and as well as playing on so many of Young's albums and tours, Ben performed on camera for Jonathan Demme's films Heart Of Gold and Trunkshow. He also played Grandpa Green in Young's feature-length Greendale.
As well as accompanying numerous other greats such as Harris, The Band, Todd Rundgren, J.J. Cale, Warren Zevon, Waylon Jennings, and Linda Ronstadt, Keith became the producer of one of the biggest-selling debut albums of all time. In 1995, he oversaw Jewel's Pieces Of You, which was certified 12-times platinum in the US alone.
In later years, he lived on Young's ranch in northern California, working on new projects with his friend, and touring with Neil's wife Pegi. The Youngs had played on Keith's own 1994 album Seven Gates, on which he also played with Cale and Johnny Cash. Keith died on July 26, 2010 at the age of 73. Young called him "a great American, the quiet giant…he moved gently through the world, with kindness and grace.
"Of course, in Nashville Ben Keith is legendary," continued Young after his friend's passing, "one of the last of the original country greats, the man behind the song. No one will ever fill his shoes. He has countless friends and admirers. They all miss him as much as I do. I will miss him every time I look to my side, remembering him, my brother and fellow traveller."