Best Canadian Musicians: 25 Icons From The Great White North
To celebrate Canada Day, we've assembled a list of the country's greatest musicians that cross all genres, eras, and provinces.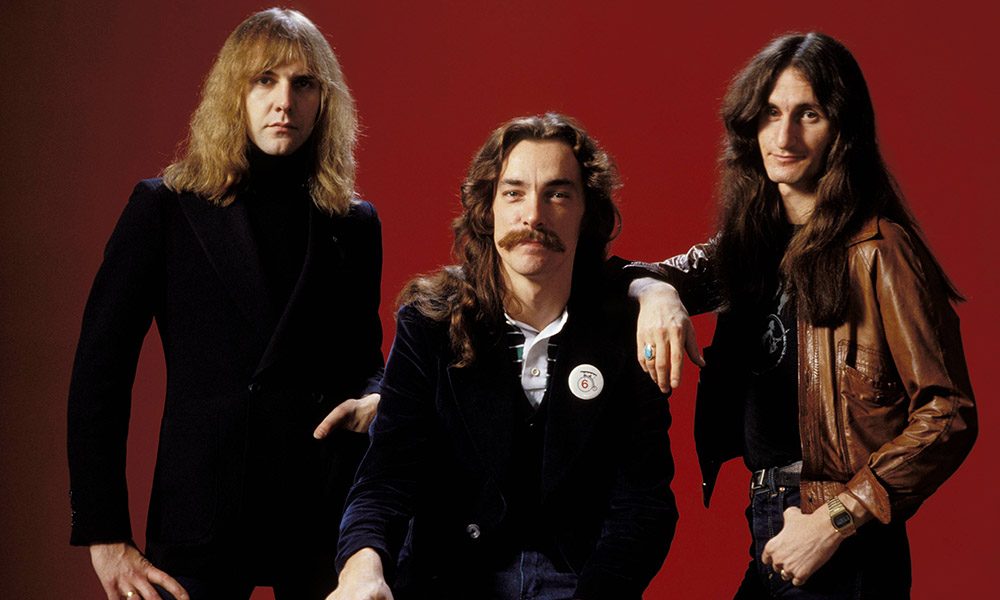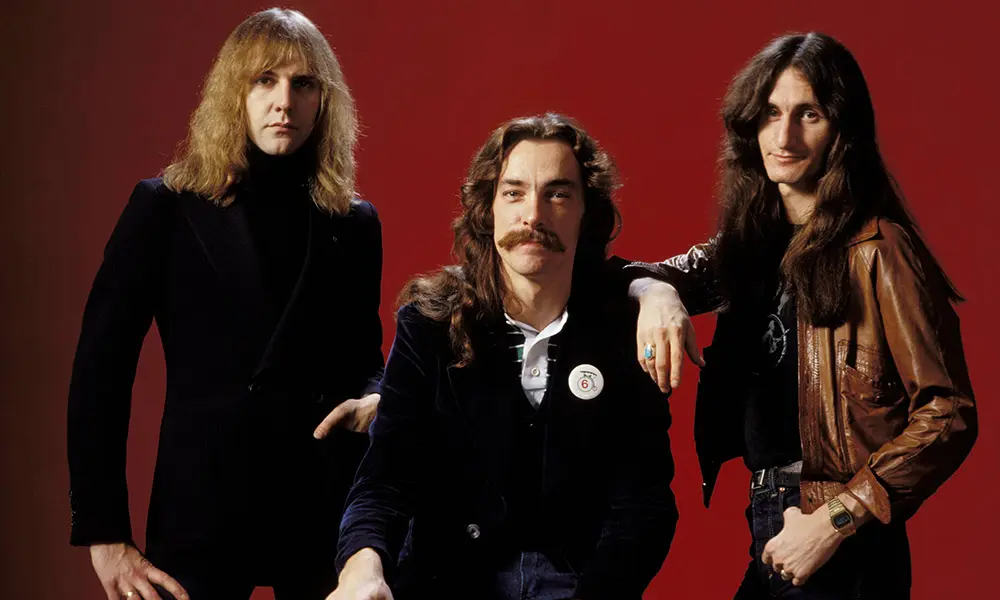 For a relatively small country (roughly 36 million), Canada continues to punch above its weight when it comes to musical contribution. The sheer volume of notable acts that were left off the list is impressive enough. From bonafide legends (Neil Young and Joni Mitchell) to 80s hit machines (Bryan Adams and Corey Hart) to 00's chart-toppers (The Weeknd and Grimes) Canada boasts some serious homegrown talent that they're nice enough to share with the rest of the world. To celebrate Canada Day, we've assembled a list of the country's greatest musicians that cross all genres, eras, and provinces (excluding the many talented French-Canadian artists and Glenn Gould, Lenny Breau, and Oscar Petersen (they're above lists)).
While you're reading our list of the best Canadian musicians, listen to our Canada Day playlist here.
25: Shawn Mendes
Like Justin Bieber, Mendes parlayed his internet stardom (Vine in his case) to full-fledged pop stardom. Over the course of three albums, Mendes set himself apart with his passionate vocals and acoustic guitar mastery, imbuing the sometimes-staid model of pop-rock with tension and longing. Along with a string of hit singles "Treat You Better," "Mercy," "There's Nothing Holdin' Me Back" and most recently "If I Can't Have You," Mendes is also very much an album artist, showing his full songwriting abilities on deep cuts like "Hold On" can attest.
Shawn Mendes - Treat You Better
24: Drake
While rappers like Dream Warriors and K-os were underground upstarts in the 90s to early 2000s, no Canadian artist was able to achieve mainstream popularity until former child-actor-turned-rapper, Drake, put Canada on the hip-hop map – becoming one of the biggest-selling and influential rap stars in the world. From co-founding Canadian record label OVO (October's Very Own) Sound to coining the city's unofficial nickname, "The 6," Drake is Canada's biggest hypeman. Not only did he use the CN Tower for his Views album art, he even has a tattoo of the iconic Toronto landmark on his arm and helped to introduce fellow Canadian, The Weeknd, to the rest of the world.
23: Rufus Wainwright
Technically one-half Canadian, Rufus Wainwright is the progeny of Kate McGarrigle (one-half of the signing folk sensation The McGarrigle Sisters) and 60s folk sensation Loudon Wainwright III, along with his sister Martha. The Montreal native got his start singing on the Montreal club circuit before establishing himself as one of the preeminent singer-songwriters of his generation, with the voice of an opera-cum-lounge singer. Even since relocating to the US, he'll always be "Montreal's Son."
Rufus Wainwright - The One You Love (Official Music Video)
22: Broken Social Scene
We're cheating a bit here, as this group contains many of the best Canadian musicians. We'd be remiss if we didn't mention the hugely influential Canadian alt-rock collective, Broken Social Scene. Since forming in 1999 with core members Kevin Drew and Brendan Canning, the duo recruited the best of Toronto's indie scene to perform on their ambient record and a burgeoning super-group was born that included drummer Justin Peroff, Charles Spearin, violinist Jessica Moss, Bill Priddle, Evan Cranley and Amy Millan from The Stars, Jason Collette and most famously Metric's Emily Haines and Leslie Feist. The super-group would serve as the springboard for many famous alumni who started their own bands. Drew would go on help start the Arts & Crafts label as a vehicle for Broken Social Scene releases and all of BBS's affiliated acts – effectively shaping the sound of Toronto from 2003 'til today.
21: Diana Krall
Is Diana Krall the best Candian jazz musician? She certainly ranks up there in the jazz vocalist category. As one of the most acclaimed and successful jazz performers today, Diana Krall has made a career honoring the greats (Cole Porter, Peggy Lee, Nat King Cole) while ever-expanding the definition of the American Songbook. With her dark, soulful voice and ambitious arrangements, Krall was hailed as a throwback to the golden era of jazz vocalists. But over the course of 14 studio albums, the British Columbia native threw some curveballs as well, pushing the boundaries and pop-jazz and creating new songbook standards.
Tony Bennett, Diana Krall - Love Is Here To Stay
20: Daniel Lanois
Hailed by Rolling Stone as "the most important record producer to emerge in the '80s," Lanois is one of the best Canadian producers/composers/musicians and has worked with the likes of Brian Eno (Apollo: Atmospheres And Soundtracks), Peter Gabriel, Bob Dylan, Emmyous Harris and is the man behind U2's Joshua Tree and The Unforgettable Fire. In his famous studio in Hamilton, Ontario, he produced records for Canadian artists such as Martha and the Muffins and Ian and Sylvia. As a solo artist, the multi-instrumentalist and singer released a string of albums that featured his wonderfully atmospheric textures and poetic songwriting.
Daniel Lanois, Brian Eno & U2
19: Gordon Lightfoot
Canada has a long tradition of singer-songwriters and that's partly in thanks to its own "folksong laureate," Gordon Lightfoot. Coming out of the Toronto 60s folk music scene, Lightfoot's native country would become his lifelong muse, penning such classics as "Canadian Railroad Trilogy" and "Wreck of the Edmund Fitzgerald" and yet universal enough to appeal worldwide, turning him into Canada's most successful contemporary folk artist. A beloved cultural icon, he's been the beneficiary of countless awards and honours including the Companion of the Order of Canada – Canada's highest civilian honor.
18: Joel Plaskett
This multiple JUNO award-winning singer-songwriter is the clear heir apparent to The Tragically Hip, both in terms of writing energetic folk-rock with lyrical homage to Canada and for his relative obscurity outside of the country. Nonetheless, he's one of the best Canadian musicians. Hailing from Halifax, Nova Scotia, Plaskett has a prolific output that spans more than two decades and includes countless studio releases both with his 90s hard-rock band Thrush Hermit, his solo recordings, and with his band, the Joel Plaskett Emergency.
17: Cowboy Junkies
When Cowboy Junkies first arrived on the Toronto music scene in the mid-80s, people struggled to classify their genre-fluid blend of country, blues, folk, indie rock, but following their 1986 breakthrough The Trinity Session, they helped to define the emerging Americana genre. They became college radio staples thanks to their cover of Lou Reed's "Sweet Jane," but are beloved as an enduring cult act for their moody, introspective songwriting.
Cowboy Junkies - Sweet Jane (Official Video)
16: Feist
1,2,3,4… name a better-known Canadian female singer who's had one of the most unlikely success stories in popular music today? Before she was dominating the pop charts and performing on Sesame Street, the Canadian singer-songwriter and guitarist, Leslie Feist, was performing with her then-roommate and electro-pop provocateur, Peaches. Shortly after, she joined Broken Social Scene and released her breakout record, The Reminder – becoming the critical darling of the NPR-loving crowd. Born in Calgary, Feist became a key player in Toronto's music scene and continues to enchant fans and critics alike with her pretty (never precious) vocals couched in gritty rock.
15: Arcade Fire
Formed in 2001, when Win Butler, Josh Deu, and Régine Chassagne met while at university in Montreal, Arcade Fire went from being local favorites to the toast of the music press in the space of only three albums. Blending baroque pop with harder indie rock sounds, this group of some of the best Canadian musicians gained international fandom with new-classic hits, "No Cars Go" and "Wake Up" and now headline festivals around the world.
14: Blue Rodeo
Often compared to fellow Canadians, The Band, Blue Rodeo are a Canadian country-rock institution. Since forming in 1984, the Toronto-based quintet were a huge hit in Canada in the 90s thanks to their dynamic mix of American pop, country, and blues and two-part harmonies reminiscent of the Everly Brothers. With a solid roots-rock sound and two-part harmonies, their 1990 album, Casino, did achieve some stateside success due in part to their hit single, "Til I Am Myself Again." Since then, they've become one of Canada's renowned legacy acts that tour worldwide.
13: The Guess Who
Sometimes it takes an "American Woman" to break into the US charts, and that's what the powerhouse group of Canadian musicians, The Guess Who, did in 1970, being the first Canadian group to have a US chart topper since 1954. Powered by the soulful vocals of Burton Cummings and Randy Bachman's driving guitar and sardonic songwriter, the Winnipeg-based band found international success throughout the 60s and 70s, until disbanding when Bachman left the group and went on to form the hugely successful, Bachman-Turner Overdrive, with their hit single "You Ain't Seen Nothing Yet."
12: Al Tuck
With titles like "encyclopaedia of popular music" and a "roving troubadour," this renowned folk singer is considered one of the best Canadian musicians. With a meticulous gift for lyricism and innovative folk style, Al Tuck came to prominence during the Halifax pop explosion of the mid-'90s. While originally from Prince Edward Island, Tuck is now considered one of Halifax's own and is something of a musician's musician, thanks to a stellar set of eight studio albums including his excellent early releases, Arhoolie and Brave Last Days.
11: kd Lang
A self-described "torch and twang singer," k.d. lang was never going to be a traditional country star. With her androgynous looks and tear-in-the-throat vocals that could make a man cry, this Canadian singer-songwriter from Edmonton, Alberta was propelled to fame in the 90s with her breakout album, Ingénue. Since starting out in a Patsy Cline tribute band, Lang was a true country kid with hits like "Crying" and "I'm Down to My Last Cigarette" before finding crossover success with the pop single, "Constant Craving." She also has collaborated with the likes of Roy Orbison, Tony Bennett and even Cline's former producer, Owen Bradley on 1989's Shadowland.
10: Ron Sexsmith
Wildly gifted songwriter who flies under the mainstream radar and is beloved by critics and musicians alike? Noticing a pattern here? Ron Sexsmith is one of the best Canadian singer-songwriters. With his distinctive and charming voice and wonderful melodic sense, he's gained many famous admirers including Elvis Costello and Elton John. Sexsmith arrived in Toronto by way of St. Catherines and was praised for his songwriting since his self-titled, major-label debut in 1995. After crafting 14 albums worth of earnest, guitar pop, Sexsmith developed a cult following despite many of songs becoming mainstream hits for others such as Feist's "Secret Heart" and Michael Buble's "Whatever It Takes."
Ron Sexsmith - Gold In Them Hills (Official Music Video)
9: Justin Bieber
It seems like Justin Bieber has been dominating pop culture discourse forever. Since skyrocketing to fame at the age of 13 after being discovered via YouTube, the Ontario native has seen it at all and has a robust catalogue to show for it. Bieber proved he's equally adept at teen idol balladry ("U Smile," "Baby" and "One Less Lonely Girl") as he is at dancehall ("Confident"), EDM ("What Do You Mean?"), and even reggaeton ("Despacito"). His chameleon-like sense of adaptability allows him to jump on any song and make it hit. Plus he's gifted us one of the most persistent earworms of all time: "Sorry."
Justin Bieber - Sorry (PURPOSE : The Movement)
8: Bryan Adams
Everyone knows this crooner outside of Canada for his 80s hard-rocking hits "Summer of 69" and "Cuts Like a Knife" or his heartfelt love ballads that dominated the 90s, "(Everything I Do) I Do It For You" – which still holds the record for longest unbroken run at No. on the UK singles chart – but this Canadian icon and prolific songwriter is so much more than the soundtrack to school dances. With an unmistakable raspy voice and gift for writing incredibly catchy songs, few things are more cherished by Canadians than maple syrup, hockey, and Bryan Adam's "Run To You."
7: The Tragically Hip
With a name like The Tragically Hip, the bluesy-Canadian rock outfit sealed their fate by being cool to Canadian audiences but never cracking the US and world markets. They've been called "Canada's R.E.M" (only by Americans, we suspect) for their clever lyricism and their roots-rock meets alt-country sound. With a staggering amount of hit songs and albums under their belt, they are part of Canada's cultural identity, so much so that when beloved frontmen Gord Downie performed his last concert with the band in 2016, 11.7 million Canadians tuned in to watch. One of the best Canadian bands ever.
6: Bruce Cockburn
As one of the most prolific recording artists to come out of Canada and the 60s wave of singer-songwriters, Bruce Cockburn was not just the voice of a generation, but has spent four decades making himself heard. From politics to human rights and spirituality, the legendary singer-songwriter from Ottawa has a catalogue that's as diverse as it is brilliant. With countless Juno Awards to his name and a Canadian Music Hall of Famer, Cockburn continues to be an inspiration to Canadian musicians and beyond.
Wondering Where The Lions Are
5: The Band
Sometimes it takes a bunch of the best Canadian musicians to write some of the most quintessential American songs in music history. While the band is 80 percent Canadian (with one Arkansan in drummer Levon Helm), they remain one of the most influential acts in 60s rock and their concert film, The Last Waltz, stands as one of the greatest moments in rock history. With their 1968 debut, Music From Big Pink, the Canadian troubadours (Robbie Robertson, Rick Danko, Garth Hudson and Richard Manuel) gave definition to the genre of "Americana" with their blues-meets-country-infused R&B. Even the most casual music fan knows the chorus to "The Weight" and their song, "The Night They Drove Ol' Dixie Down" is one of the best rock songs ever put to tape about the Civil War.
4: Rush
Take a crew of Yes-obsessed Canadians, apply an English prog sensibility and you have one of the most successful rock acts to break out of Canada – selling over million records sold worldwide. Geddy Lee and Alex Lifeson grew up near Toronto and came up in the local club circuit before going on to form the illustrious prog-rock trio known as Rush. While the band's sound would evolve over the years since their 1974 debut, their expert musicianship, complexity of their compositions, and vivid lyricism would remain unparalleled. Clearly a group of the best Canadian musicians to ever do it.
3: Joni Mitchell
One of the best musicians ever, let alone Canadian. As one of the 20th century's most celebrated and influential artists, Joni Mitchell is the very face of folk music and yet equally at ease in the worlds of rock, pop, jazz, and blues. A fixture of the 6os folk scenes in Greenwich Village and Laurel Canyon, Mitchell first got her start during university in Calgary before busking in the streets of Toronto. With "Woodstock" she created the anthem for an entire generation, even though it was Crosby, Stills, Nash & Young that made it famous. Truly one of the most gifted songwriters in music, the enduring popularity of her albums Blue, Hejira, and Court and Spark, defy trends and convention and her music has been sampled from everyone from Janet Jackson to Prince.
2: Leonard Cohen
Authoring a song that would launch almost a 100 covers, "Hallelujah" is just a small sliver of Leonard Cohen's immense contribution to music over the past five decades. The accomplished poet and novelist was the toast of the Montreal literary scene before he turned to music to become the foremost songwriter of his era. His meditations on love, faith, despair, and politics could be conveyed in even the simplest of terms. Songs like "Suzanne" and "Bird on the Wire" and "Sisters of Mercy" would cement his reputation as a in-demand folk songwriter, spawning hits for countless other artists, but no one could replace Cohen's deep, resonant voice.
1: Neil Young
Lists are incredibly subjective but it's impossible to deny the enormous impact Neil Young has made in the musical world for the past 50 years. From his time with Buffalo Springfield to Crosby, Stills, Nash & Young to his solo work with Crazy Horse, this singer-songwriter from Northern Ontario left his homeland long ago and yet never became an American citizen. With one of rock's most productive and enduring solo careers, Young has created his own songbook of standards and continues to be a political force for action.
Neil Young - Harvest Moon [Official Music Video]
While this list could top 100-plus musicians, here are some other great Canadian artists who deserve at least honorable mentions below. Gino Vannelli, Martha & The Muffins, Buffy Sainte Marie, Stompin' Tom Connors, Ian & Sylvia, Stan Rogers, Bare Naked Ladies, K-OS, The Weeknd, Metric, Sloan, Crash Test Dummies, Kim Mitchell / Max Webster, Tegan and Sara, Alanis Morrisette, Jeff Healy, The New Pornographers, The Constantines, The Rheostatics, Cory Hart, April Wine, Grimes, 54-40, Shania Twain, and Celine Dion. Think we missed one of the best Canadian musicians ever? Let us know in the comments below.