Live Aid: The Day That United The World Through Music
On July 13, 1985, Live Aid, the dual concert at Wembley Stadium and JFK Stadium featured some of the greatest musical performances in history and I was there to witness it.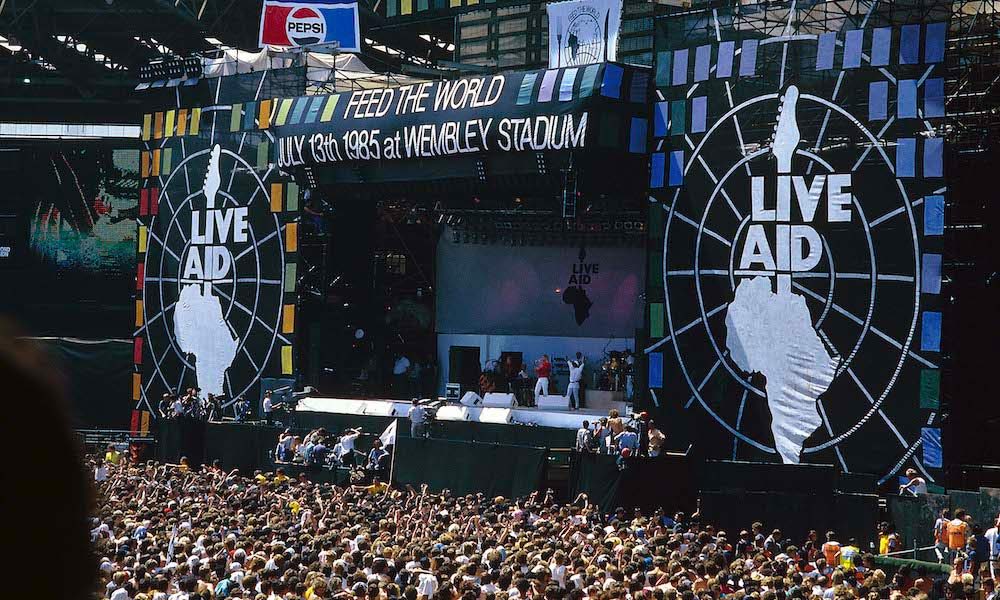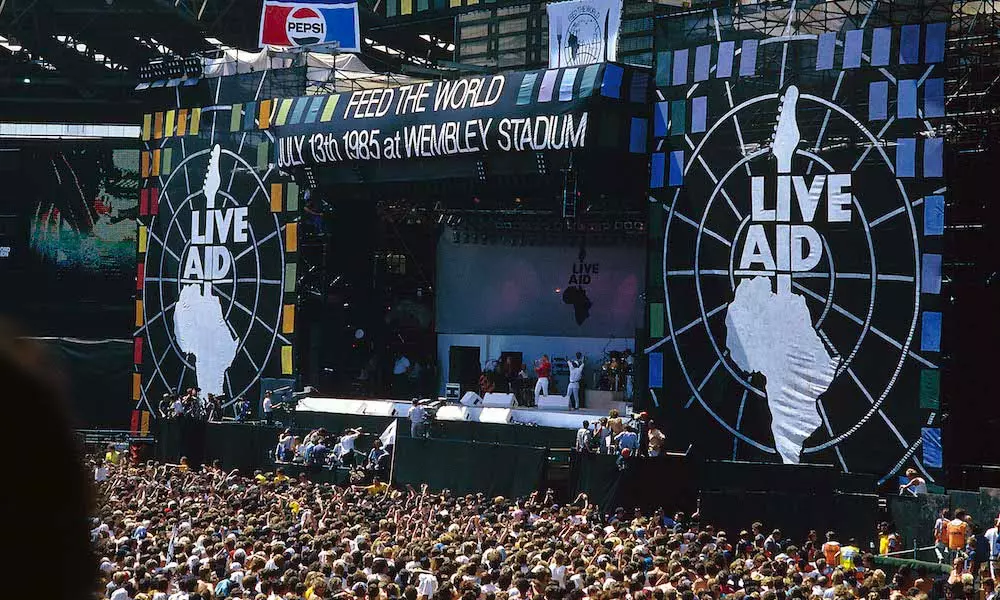 It still seems like madness that Bob Geldof and Midge Ure announced their audacious scheme for a live concert to aid the Ethiopian famine effort. And not just one concert, but two, one at London's iconic Wembley Stadium and the other at Philadelphia's John F Kennedy Stadium on July 13, 1985. There were 72,000 at the London Live Aid concert and 100,000 at the Philadelphia Live Aid show, but these numbers were dwarfed by the estimated 1.9 million people watching on TV from 130 countries around the world.
I was one of the 72,000 in Wembley and arrived early, determined not to miss a single thing and at midday, the first thing was the Band of the Coldstream Guards playing "God Save The Queen," which seemed not at all out of place – it was that kind of day. Follow that! And follow it Status Quo did with appropriately, "Rockin' All Over The World."
Following Quo was a series of bands that were very much of the moment – there was The Style Council, Paul Weller's band, Bob Geldof's Boomtown Rats got an enthusiastic welcome and a great version of "I Don't Like Mondays" in which he purposely stopped after singing the line, "The lesson today is how to die." It brought everyone up with a jolt and reminded us why we were there.
Adam Ant, Ultravox, Spandau Ballet and Bernard Butler had played and it was still only 2 pm. Elvis Costello singing "All You Need Is Love" was another poignant moment and then it was Nik Kershaw, followed by Sade who was one of many highlights.
Shortly after 3 pm Sting took to the stage and had Phil Collins with him on drums. Their set was a mixture of Police and Collins's solo songs. As soon as they finished Collins was whisked to Heathrow to catch Concorde (remember that iconic aircraft?) because he was to appear on stage in Philadelphia that evening.
In the next hour there was Howard Jones, Brian Ferry, with Dave Gilmour on guitar, Paul Young and U2. At 6 pm Dire Straits did "Money For Nothing" with Sting on vocals and finished with "Sultans of Swing" – a real crowd-pleaser, and never sounding better.
And then it was Queen. I had not seen the band play live since the early 1970s at Ewell Tech. in Surrey at one of their very earliest gigs where they were supporting Kevin Ayers, Flying Fortress (they were supposed to be the next big thing at the time?) and Genesis – to be honest, Queen had lost me somewhere along the way. Of course, I loved "Bohemian Rhapsody" but that was about it. It all changed that day in Wembley, I finally got Queen. like everyone else in the stadium I was word perfect on "We Are the Champions."
Queen - Radio Ga Ga (Live Aid 1985)
I knew David Bowie would be great and he was, particularly on "Heroes." The Who were far from polished, but it did not matter. Their set was typically barnstorming and by the time it closed with "Won't Get Fooled Again," everyone was on their feet and loving it.
It was all beginning to reach its climax and there was much talk in the stadium as to whether we would see the remaining three Beatles perform. Just before 9 pm Elton John took to the stage and was in brilliant form. His duet with Kiki Dee on "Don't Go Breaking My Heart" pleased everyone as did "Don't Let The Sun Go Down On Me" on which he dusted with George Michael.
Shortly before 10 pm Freddie Mercury and Brian May did "Is This The World We Created."  It was another one of those moments that made us all think. Then it was the finale. It turned out to be Paul McCartney with not George and Ringo, but Bob Geldof, David Bowie, Alison Moyet and Pete Townshend. The concert was then closed with everyone joining in to sing "Do They Know It's Christmas." It couldn't have ended any other way.
Probably like many I rushed home to see the TV coverage from the USA. The first thing I saw was Phil Collins with Eric Clapton. They were followed by Jimmy Page, Robert Plant and John Paul Jones, with Collins on drums. Their set closed with "Stairway to Heaven" – what else? Then in quick succession, there was Duran Duran, MTV had made them huge stars in America, Patti Labelle and Hall & Oates. It was Duran Duran's last performance for nearly 20 years.
Eddie Kendricks and David Ruffin from The Temptations had joined Hall & Oates on stage and all four of them were joined by Mick Jagger and Tina Turner during which Jagger did "Miss You" and "It's Only Rock 'N' Roll."
Hall & Oates / Eddie Kendricks / David Ruffin - Get Ready (Cos Here I Come) MEDLEY (Live Aid 1985)
Rather than the Stones performing together, Keith and Ronnie Wood accompanied Bob Dylan; all three have had better days at the office, particularly after his Bobness broke a guitar string and Ronnie had to give him his guitar; while he waited for a new one Wood played air-guitar in the style of Pete Townshend. Just as in the UK the show closed with the charity song that had kick-started the whole affair, for America this was, "We Are The World."
I've relived Live Aid by watching the DVD, seen some of those that I missed from the US performance, and like with every live show there were things that seemed better on the day than on the TV. I am reminded that it really was a case of the 80s meets rock royalty, and I cannot help thinking that for some of the artists, whose star has waned a little, it must feel surreal. For me, it was a long day, but a great day and I still feel privileged to say – I was at Live Aid.
Looking for more? Discover Queen's Live Aid Performance: How Rock's Royalty Stole The Show.