Joan Baez
Joan Baez is a folk singer known for her political activism as well as her interpretations of songs by popular artists across all genres.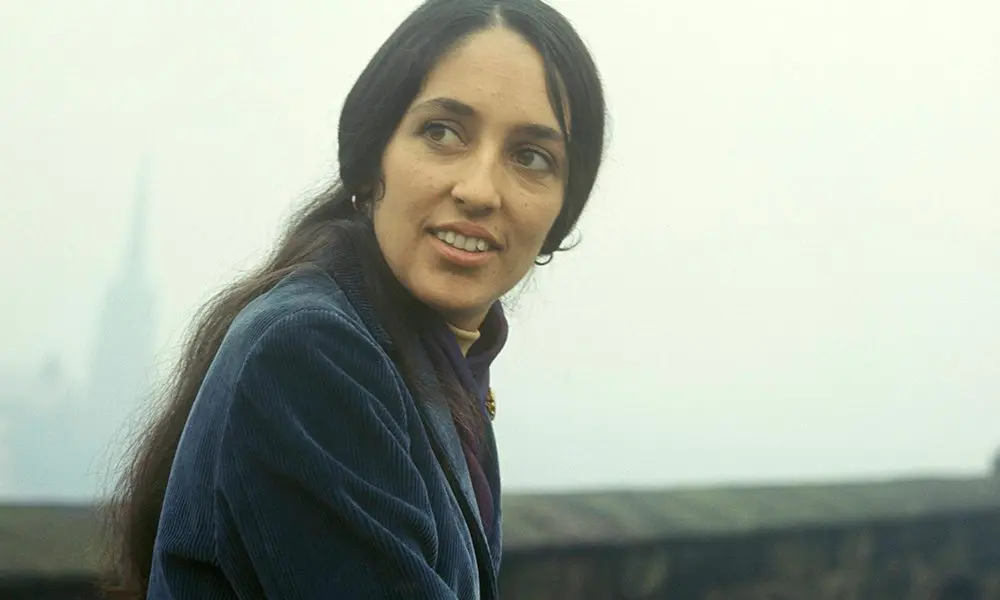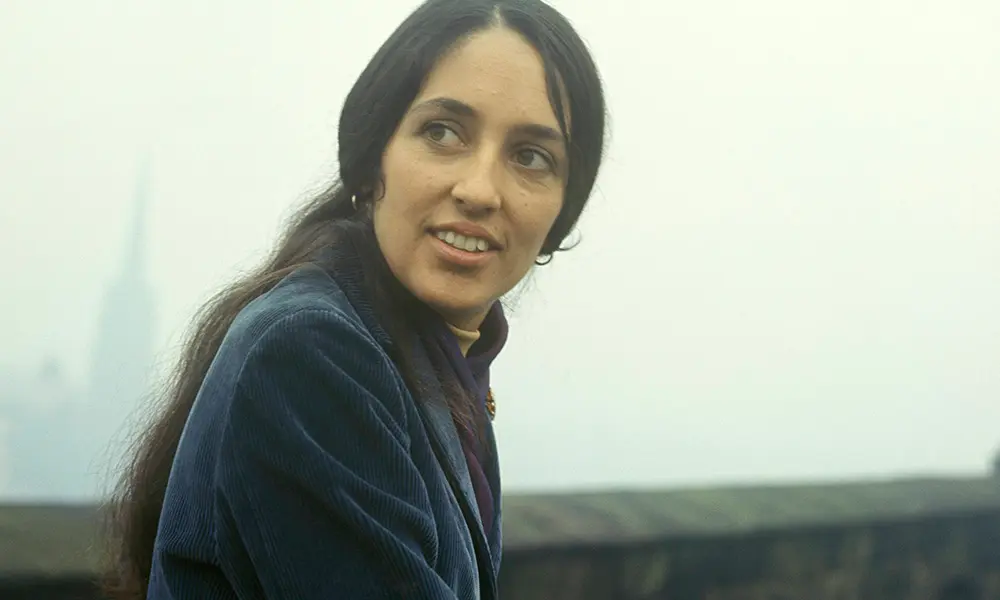 The great American folk, ballad and beyond singer Joan Baez has been an active presence since she broke through at the 1959 Newport Folk Festival. Sometimes characterised as a protest singer she is far more widely ambitious than that, having more to do with using her medium for humanitarian and politically active ends. Anyone can protest but not everyone can sing about injustice and rally the people like Joan Baez. Famously linked with Bob Dylan in the 1960s she was also his most ardent champion. She recorded Dylan songs with gusto and has done so throughout her career but her versions are not covers as such, more like the conduit between his work and a wider audience: for example, she sang his songs at Woodstock in 1969 and many of her most famous recordings are Dylan pieces. Her take on Farewell, Angelina is probably as well known as the Bard of Duluth's, which is some going. But Dylan aside Baez has also been a generous interpreter of many other folks, from Willie Nelson and The Beatles, to The Rolling Stones, Allman Brothers and Steve Earle.
While she is classically folk in origin Joan has wide artistic importance: she sometimes sings in fluent Spanish (and other languages) she has made albums with top session fusion players like Larry Carlton and The Crusaders and written several memoirs that stand as resumes of her life and the times she when folk begat rock and music became mainstream rather than counterculture. Her recordings in the early years were with the influential independent label vanguard yet she has also issued significant discs for A&M, Portrait, Gold Castle, Virgin and most recently Koch. Baez has appeared with The Grateful Dead, Mimi Farina, Judy Collins, Jackson Browne, Mary Chapin Carpenter, Bruce Springsteen, her idol Odetta, Paul Simon and countless others. Just mentioning the names Joan or Joanie, inevitably brings her to mind, thus ensuring her iconic status is real rather than casually worn. Often decorated and the recipient of major awards – for example, the Amnesty International Outstanding Inspirational Service in the Global Fight for Human Rights, she has remained true to her ideals and idealism. Her rise from Gerde's Folk City in Greenwich Village to major festivals like Woodstock and Glastonbury testify to her longevity. A true one-off is Joan Baez.
The daughter of a Mexican-born Methodist minister who later converted his family to Quakerism, Joan Chandos Báez was born in Staten Island, New York in 1941 and she has always worn her East Coast origins as a badge of considerable pride. Her mother, also Joan, was born in Edinburgh, Scotland and lived to be 100. Her sister Mimi (later Mimi Farina was also a musician and activist who recorded with her husband Richard.
While her family moved around the States due to Albert's role in UNESCO young Joan pursued an interest in folk after seeing Pete Seeger. She bought her first Gibson guitar in 1957 and began performing the Boston music scene, contributing to the 1959 album Folksingers 'Round Harvard Square. Her earliest inspiration was the songs of Odetta, Bob Gibson, Marian Anderson and Seeger. In 1960 she began a prolific relationship with Vanguard who released her debut proper Joan Baez in 1960. The follow-up Vol. 2 (1961) was a Gold record as were Joan Baez in Concert and Joan Baez in Concert, Part 2. So by the time of the British Invasion she was already a household name in authentic folk circles.
Having made her name with traditional songs arranged by her and producer Maynard Solomon Baez stunned her followers when she made her first Dylan covers on Joan Baez in Concert, Part 2. –  "Don't Think Twice It's Alright" and "With God on Our Side" in 1963. Check the Reissue for bonus tracks including more Dylan: "The Death of Emmett Till" and "Tomorrow Is a Long Time".
Joan Baez/5 is another great place to start discovery. Here you'll find pieces from Villa-Lobos, Dylan's "It Ain't Me Babe", Phil Ochs' "There But for Fortune" and Johnny Cash's "I Still Miss Someone". Despite the minimal sound this album made the Top 20 in 1964 while Farewell Angelina was a sensation with the Dylan tracks "Daddy, You Been on My Mind", "It's All Over Now, Baby Blue" and "A Hard Rain's A-Gonna Fall" sitting next to Donovan's "Colours" and Woody Guthrie's "Ranger's Command".
The album simply called Joan is a favourite in these parts since it contains covers of Tim Hardin's "The Lady Came from Baltimore" and "If You Were a Carpenter", Richard Farina's "Children of darkness" and the Lennon/McCartney masterpiece "Eleanor Rigby". One of the great albums that kinda got away in 1967. Portrait of Joan Baez is a UK released compilation from the same year that was released to coincide with her now regular British tour. Safe to say that by 1968 Joan Baez was a superstar. Her spoken verse disc Baptism: A Journey Through Our Time is one for the connoisseur but Any Day Now is absolutely essential. A double album composed exclusively of Dylan songs this is the first time Baez uses a full rock or country ensemble. One of the first North American stars to relocate to Nashville Baez employed the stellar talents of Grady Martin, Norbert Putnam, Buddy Spicher, Pete Drake, Harold Bradley and Stephen Stills and nailed the Bob songbook right down. She stays in Nashville for David's Album and the majestic One Day at a Time, the latter including players like Charlie McCoy, Jerry Reed and Pete Drake who put a brilliant sheen on the Stones' "No Expectations", Steve Young's "Seven Bridges Road" and Willie Nelson's "One Day at a Time".
Another comp, The First Ten Years, would make a handy primer for the first vanguard phase. Baez moves ahead again in 1971 with Carry It On, offering a very early cover of Gram Parsons' "Hickory Wind", an adept take on the gospel classic "Oh Happy Day", Dylan's "I Shall Be Released" and the rare Bob song "Love Is Just a Four-Letter Word" – a very nice rarity on an original single form with the vintage Vanguard logo.
Her studio association with the label ends with Blessed Are… a thoroughly modern country folk and rock disc that pours attention over Kris Kristofferson, Mickey Newbury, Jesse Winchester, The Beatles, Stones and The Band. This is well worth discovery. It was popular in 1971 and sounds fantastic forty-five years later!
A move to A&M keeps Baez in our fold. Something of a fixture in Nashville now she produced her own Come From the Shadows with her good ole boy A-team. The most significant disc in this era is Diamonds & Rust, a folk-jazz extravaganza with top-class players like Larry Carlton, Dean Parks, Wilton Felder, Jim Gordon, Joe Sample and Malcolm Cecil. This fine album sent her back to the charts thanks to marvellous takes on songs from Dickie Betts, Dylan's "Simple Twist of fate", some John Prine and Jackson Browne and a soul-folk marvel – Stevie Wonder and Syreeta Wright's "Never Dreamed You'd Leave in Summer" from his groundbreaking and radical soul switcheroo Where I'm Coming From.
Joan's own milestones carried on arriving. From Every Stage is a live double recorded on her 1975 concert tour with the crack band of Carlton et al. Her final A&M new material can be heard on Gulf Winds, mostly written while she toured on Rolling Thunder Revue.
Following a label change to Portrait, there are still several anthologies from A&M and Vanguard to explore. Joan Baez: Classics is worth mentioning, as it's her first on Compact Disc.
A switch to Gold Castle gives us Recently, also Diamonds & Rust in the Bullring) half Spanish/half English renditions. Her move into the 1990s is the ambitious Play Me Backwards, a nod at the newer breed of Nashville players and also emergent songwriters Mary Chapin Carpenter and John Hiatt. For a thorough overview try discovering the box set Live & Classic (this includes two cuts with the Dead) where she duets with Kristofferson and Odetta and other vital guests. If by now you've got the Baez bug then go retro for Live at Newport, a carefully assembled set of her performances from 1963-1965. This is real folk-rock history. Fine discs for Guardian (Gone from Danger and Dark Chords on a Big Guitar) take Joan into the 2000s. Bowery Songs nods back to her own roots (plenty more Dylan and Guthrie) while the most recent effort is on London-based Proper. Day After Tomorrow is independent in spirit also with producer Steve Earle encouraging vintage performances from the main event as she uncovers songs from Elvis Costello, Tom Waits and Kathleen Brennan, Thea Gilmore and Patty Griffin. Totally recommended for discovery.
For good catch up value try Best of Joan Baez: The Millennium Collection and if funds allow then investigate The Complete A&M Recordings. Hoping that all whet your appetite. Joan Baez is to someone of those names from the past who's actual worth and work are often misplaced in the memory. Discovery is mandatory if you want to know the true story of how folk music evolved. She is still highly active in the music scene and remains as vital as ever.
Words: Max Bell