How The Kingston Trio Revived Folk Music And Got America Singing
When The Kingston Trio released their self-titled debut, they revived a maligned folk tradition, influencing everyone from Dylan to The Beach Boys.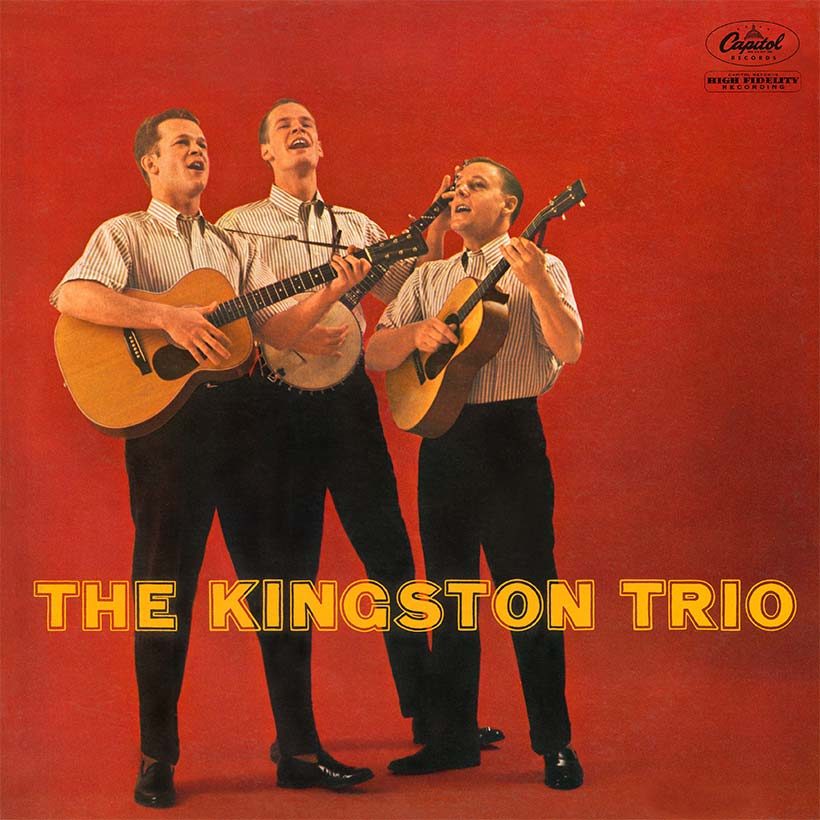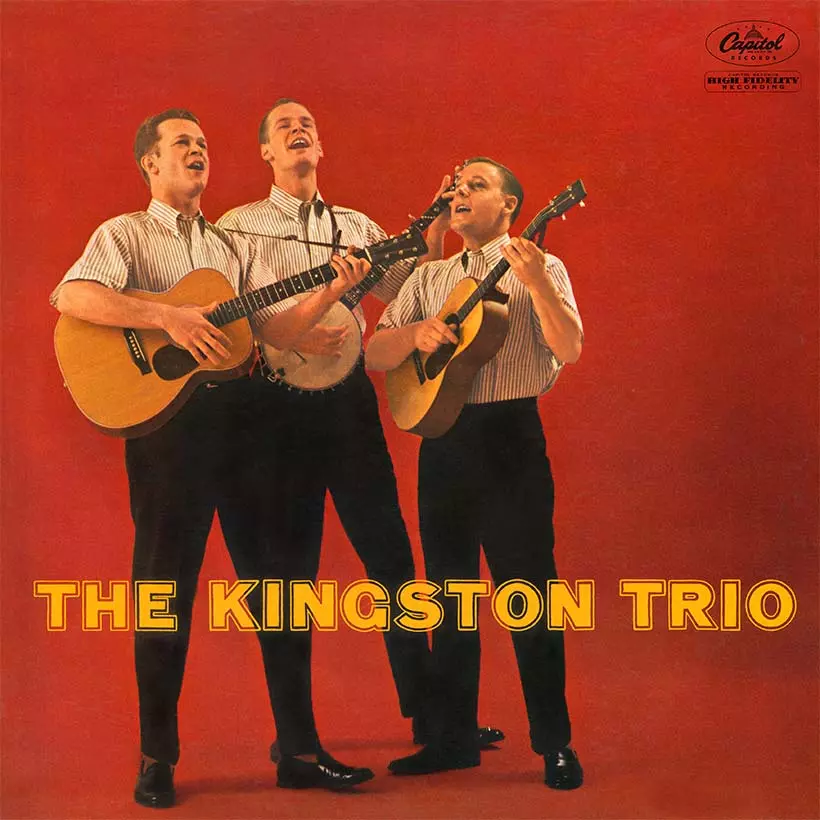 The Kingston Trio have a central place in the folk music revival of the late 50s and early 60s, when, for a couple of years, they were arguably the most popular vocal group in the world.
Senator Joe McCarthy's communist witch-hunts in the early 50s had damaged folk music, branding it subversive and blacklisting bands such as The Weavers. It wasn't until the 1958 release of The Kingston Trio's self-titled debut album – featuring the million-selling "Tom Dooley" – that folk music was again heard on the airwaves.
Listen to The Kingston Trio's debut album right now.
The trio, initially made up of Dave Guard (vocals, six-string guitar, 12-string guitar, and five-string banjo), Bob Shane (vocals, tenor banjo, and six-string guitar), and Nick Reynolds (vocals, tenor guitar, conga, and bongos) stayed clear of radical music, but their commercial popularity brought folk back into the mainstream and paved the way for Bob Dylan, Joan Baez, Phil Ochs and Peter, Paul And Mary. "The first thing that turned me on to folk singing was Odetta… from Odetta, I went to Harry Belafonte and then The Kingston Trio," said Dylan.
The band's inception was fortuitous. During a particularly boring accounting class at Menlo College, near San Francisco, in 1954, Reynolds, who planned to be a hotelier, noticed a student asleep. Shane recalled: "He nudged me and said 'Hey, I'm Nick Reynolds – have you got a car? Mine just blew up.' We started singing the first day we met."
Shane in turn introduced Reynolds to Guard, a student at Stanford University, with whom he had played music in their native Hawaii. All three performed at a coffee shop in Palo Alto, calling themselves The Kingston Trio, which was a nod to the popularity of West Indian calypsos. They were spotted by a young impresario, Frank Werber, who signed them on the spot, scribbling a contract on a paper napkin. He paid for some professional singing lessons and then booked the group into The Purple Onion, an influential club in San Francisco.
A subsequent tour took the trio from the West Coast to Chicago and New York, and, during a four-month residency at the hungry i club in San Francisco, they recorded their self-titled debut album for Capitol Records over three days. It was produced by Voyle Gilmore, who worked with Frank Sinatra, Judy Garland, and Dean Martin. Gilmore had exactly the rigor an inexperienced band needed (he famously made them do 137 takes on one song for a later album).
The Trio scored an immediate hit with "Tom Dooley," an obscure 19th-century ballad about a man hanged for killing his wife. "Tom Dooley" became a favorite of Paul Colburn, a DJ in Salt Lake City, who began playing it incessantly, urging other radio stations to follow his lead.
Capitol released it as a single in July 1958 and "Tom Dooley" was in the charts for nearly five months, selling more than three million copies. In the UK it was a simultaneous Top 10 hit for both The Kingston Trio and Lonnie Donegan, with both versions making the Top 5. In 1959, the single won a Grammy for the Best Country And Western Recording, as there were no folk categories that year.
As well as their tight harmonies, the band offered a wholesome clean-cut style to the 50s public. The Kingston Trio's stage wear was almost like a uniform – button-down, striped, short-sleeved shirts – and was copied by The Beach Boys, who later recorded the Bahamian folk song "John B Sails" from this debut album (under its alternate name "Sloop John B," for their classic 1966 album, Pet Sounds). Frank Werber made other astute decisions. He recruited Purple Onion house bassist Buzz Wheeler to play on the album, which was released in June 1958, and vetoed the sort of orchestral accompaniment that was almost universal at the time. As a result, the Trio's clean, close-harmony style allowed the lyrics to shine.
The song selections reflected the repertoire the musicians were familiar with – re-imagined traditional songs inspired by The Weavers, such as "Bay Of Mexico" and the sea shanty "Santy Anno," and a calypso-infused tune, "Banua," reminiscent of the hugely popular Belafonte singles of the time.
Other highlights include "Fast Freight" by Terry Gilkyson, a talented songwriter who co-wrote "Memories Are Made Of This," and "Hard, Ain't It Hard," a Woody Guthrie song from 1941. "The Three Jolly Coachmen" was a lighthearted traditional love song, while "Scotch And Soda" was a song that Guard had heard from a friend. The group were never able to establish its true origins or composer. "Little Maggie," meanwhile, was a gambling song dating back to the Appalachian region in the late 1800s, and which had been popularised by bluegrass band The Stanley Brothers in the 40s.
Whether it was with traditional folk ballads or 20th-century songs, the formula was astonishingly successful: striking storytelling with a warm delivery. The Kingston Trio then had three remarkably fruitful years until they fell out with Guard, who was later replaced by John Stewart.
They were not only successful. They changed the landscape of popular music. As Reynolds said: "We got America up and singing."