'Judy At Carnegie Hall': The Greatest Night In Show Business
Judy Garland's Carnegie Hall performance was one of the most iconic live shows ever recorded and called the 'greatest night in show business'.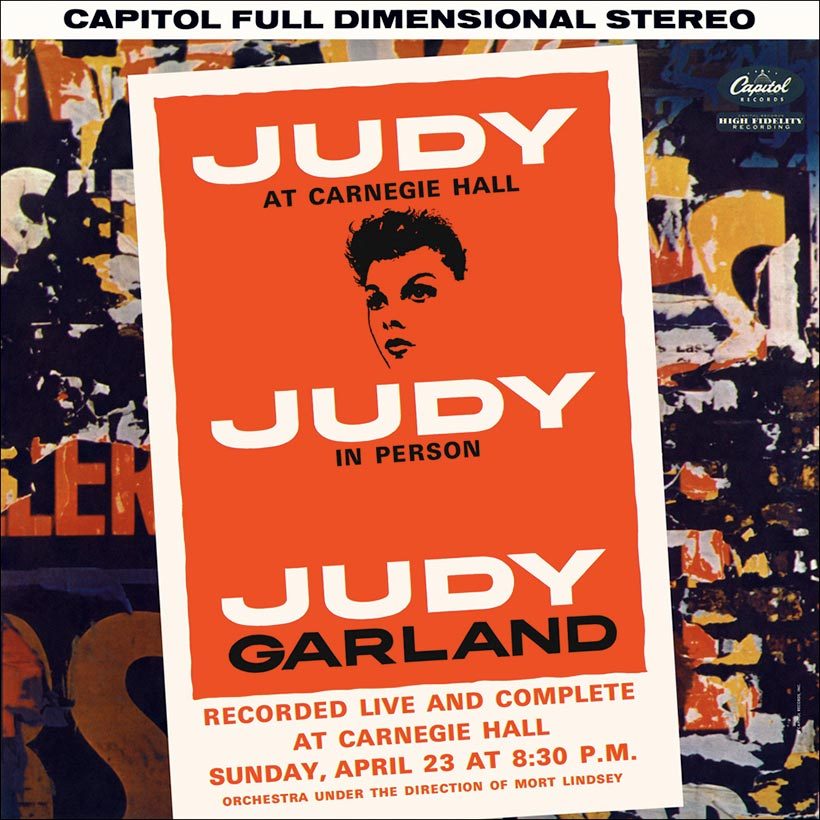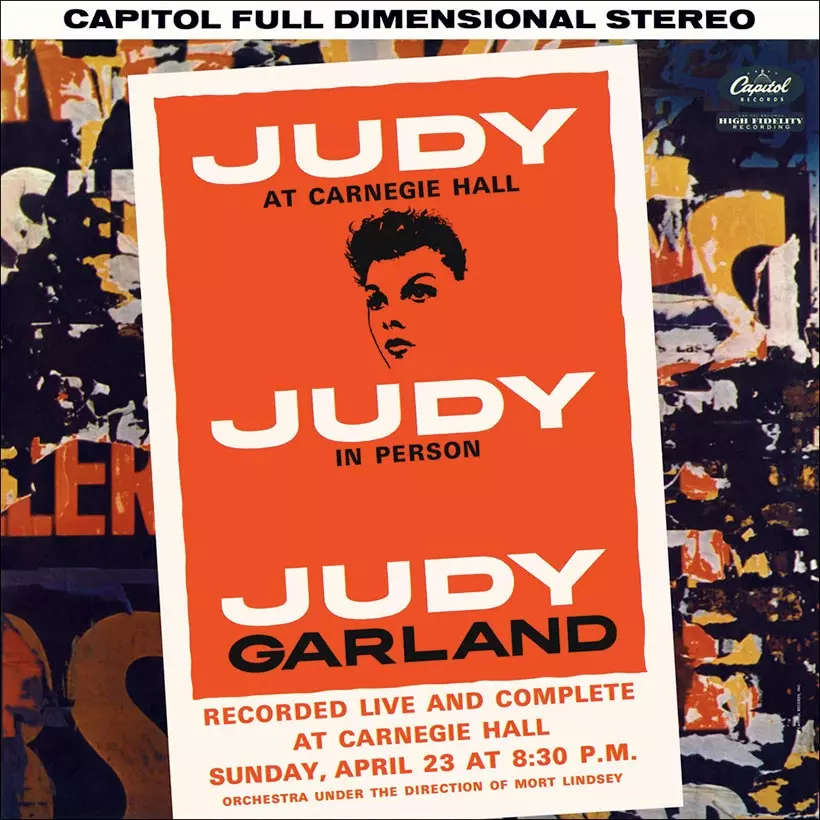 Like any true icon worth their salt, there has never been the need for surnames, it always was and will always be just Judy.
To say Judy Garland's Carnegie Hall performance on 23 April 1961 was one of the most iconic live shows ever recorded is an understatement. The crowd, her electric performance and the magic of the evening wasn't captured on vinyl, it was seared onto it, on Judy At Carnegie Hall.
Listen to Judy At Carnegie Hall right now.
Garland had made a name for herself as a child star for MGM in the 40s, but she struggled with fame and, after 15 years with the studio, eventually cut ties with MGM. Relegated to Hollywood exile, Judy did what Judy did best, and went back to singing.
Returning to her vaudeville roots, she made multiple appearances on Bing Crosby's radio show and staged elaborate stage shows to sold-out crowds in Europe. From 1951 on, Garland's reputation relied on her abilities as a live act. During her triumphant run of performances at the London Palladium and The Palace Theatre in New York, she single-handedly revolutionised the one-woman show format of the later 20th Century.
With her career on the upswing, she shopped around for her comeback project and went on to make her triumphant return in the career-shaping role of Esther Blodgett in A Star is Born, in 1954. The musical adaptation of the original 1937 film earned Garland an Oscar nomination and produced some of her biggest hits, including the piano-bar favourite, 'The Man That Got Away'.
After one of the biggest Oscar upsets in history, Garland battled through one comeback after another. While Hollywood was done with her, she kept booking concert gigs, in what would be the second act (or 100th act) of her career. The child star with nine lives, her appeal lay in her ability to channel these many lifetimes into her performances.
Her career in the 60s was marked by peaks and valleys. Due to bad business managers, Garland was working harder than most in what was supposed to be the salad days of her career just to pay the bills. Struggling with illness and still hounded by the press for her erratic behaviour, she took a break to convalesce and returned in 1960 to the concert stage with a simple program of Just Judy.
The Man That Got Away (Live At Carnegie Hall/1961)
Then on the evening of 23 April 1961, Garland made her Carnegie Hall debut to a theatre audience of 3,165, packed well beyond its capacity. While she was known as a gay icon, the show was a democratic force, with fans of all ages, races and orientations there to worship at the altar of Judy.
Staged like a revival, she was able to show off her virtuosic singing and charismatic stage persona, improvising when she "forgot" the lyrics and enchanting the audience with her American Songbook standards of 'Come Rain or Come Shine', 'Stormy Weather' and 'Over the Rainbow'.
What also stands out on Judy At Carnegie Hall is the recorded applause, which is both loud and lengthy, evidence of the spirited connection between Garland and her fans. While the crowd pleaded for encores and even interrupted with cheers, Garland set their minds at ease, "I know. I'll sing them all, and we'll stay all night."
If there was ever a doubt if Garland still had it, this concert set the record straight and cemented Garland's legacy as one of the most powerful performers of all time. It's been called "the greatest night in show business history", and the live recording would go on to win five Grammys, become Garland's bestselling record and brought her a new widespread popular acclaim only two months after the concert.
Then for two nights in 2006, 45 years later, Rufus Wainwright performed a love letter to Judy Garland's famed concert with a tribute of his own, Rufus Does Judy At Carnegie Hall. Backed by a 36-piece orchestra, he performed her storied Carnegie Hall performance in its entirety. Judy Garland had survived drugs, alcohol, suicide, hepatitis, five husbands, the Hollywood press, Louis B Mayer, and lived to tell the tale.
Judy At Carnegie Hall can be bought here.
Format:
UK English