Nick Drake
The British folk singer-songwriter was known for his pastoral sound, introspective lyrics, and distinctive voice.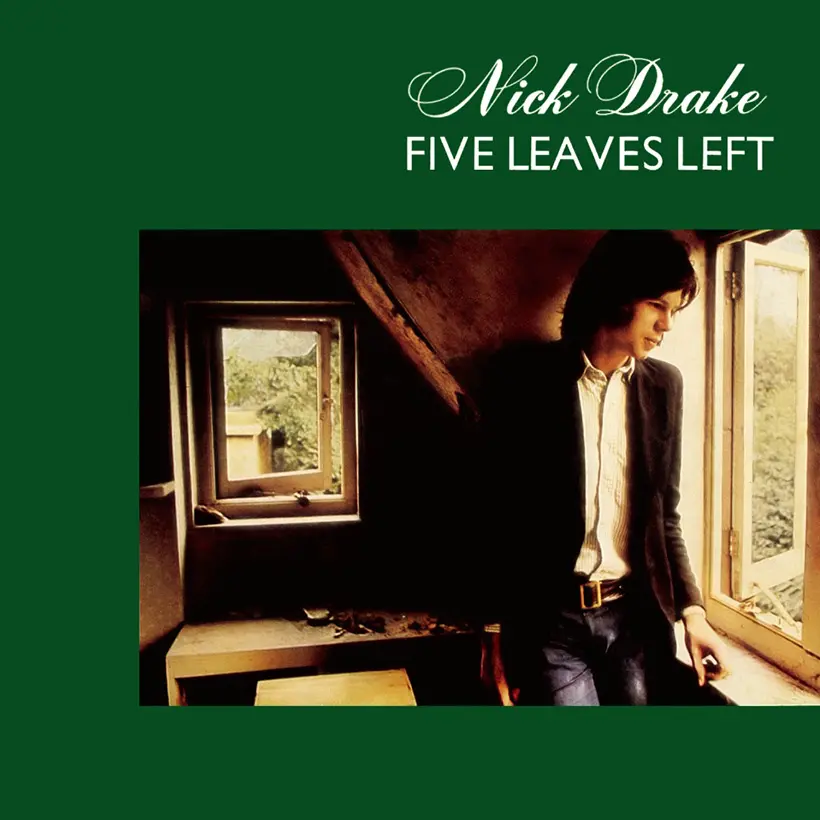 Often depicted as the archetypal doomed young singer-songwriter of his generation Nick Drake remains almost impossible to pin down in any such flippant way. Even nearly forty years after his death the songs of Drake find resonance with new audiences and artists not born when he was recording the three albums that appeared in his lifetime  Five Leaves Left, Bryter Layter and Pink Moon.
Although these recordings sold relatively poorly on initial release such is their drawing power for those who love introverted, folk-tinged verse and melody that Nick's songs have sound bedded adverts, featured in successful movies and been reinterpreted by a host of admirers on larger stages than he ever inhabited. The usual irony of such matters persists Drake couldn't contemplate long tours and loathed interviews but didn't entirely shy away from the limelight. He could be reclusive yet maintained separate circles of friends who rarely came into contact with each other but felt a bond because of their kinship with Drake himself. Subsequently, his life and music, however brief and sparse, have formed the basis for intriguing documentaries on radio and television, including fascinating retrospectives like BBC Radio 2's broadcast Fruit Tree: The Nick Drake Story, featuring interviews with his family and various key mentors, and the BBC2 overview, A Stranger Among Us In Search of Nick Drake.
The stranger, the search, the illusion, the myth have all deepened over the years but there is no question that Nick Drake today is more popular than ever. His second album, Bryter Layter, was placed a cool first in The Guardian's list of 'Alternative top 100 albums ever.' Not second, fourteenth or ninety-ninth but number one. We'll never know whether Drake would have appreciated the attention his albums receive now but one hopes he would have sorted his personal demons out and banished them while sadly accepting that without them he may never have created his greatest work.
Art is seldom so tidy. And that work was never done in total isolation: Drake worked with Chris Blackwell at Island, with the producer Joe Boyd, musicians like Richard Thompson and Danny Thompson, from Fairport Convention and pentangle respectively, with The Velvet Underground's John Cale and the string arranger Robert Kirby, an old college friend and anchor to his past. His songs were played in his lifetime on the radio by the likes of John Peel and Bob Harris and he did tour with the Fairport's so plenty was packed in. If his own life was pitted by sadness and depression his art has given many a quiet, undefined pleasure. Investigation of his catalogue is respectfully recommended.
Born in June 1948 in Rangoon, Burma where his father Rodney was an engineer who married Mary 'Molly' Lloyd, daughter of a senior member of the Indian Civil Service, Nick Drake was brought up in idyllic circumstances in the glorious village of Tamworth-in-Arden in Warwickshire. His older sister Gabrielle later became a successful actress. Homelife was genteel and pleasant. The Drakes were a musical family and mother Molly was herself an accomplished songwriter and pianist with a large collection of records that exposed Nick to everything from Delius to Noel Coward. Using his mother's reel-to-reel tape recorder the young Nicholas enjoyed committing his own ditties to fleeting posterity.
Educated at prep school in Berkshire and then at public school, Marlborough College in Wiltshire, Drake was an avid sportsman, a fine sprinter, a great reader and confident enough then to become head of house where it was noted his character exhibited traits of aloofness as well as an amused Colonial hauteur. Immersed in the arts, though no lover of academic science subjects, Drake seemed destined for solid establishment stuff when he won a scholarship to Fitzwilliam College, Cambridge and delayed that with a kind of gap year stint in Aix-Marseille, southern France. He travelled to Morocco where he enjoyed the local culture, lived with Gabrielle in Hampstead for a while and then took himself and his guitar off to Cambridge. His musical tastes now ran to Bob Dylan of course, Phil Ochs and blues folkies like Josh White. The vinyl revolution of 1967/8 would mirror the social changes on campuses across Europe and America and Nick was in one of the right places at the right time for both.
Considering his refracted image as a loner it's worth recalling that even as an undergraduate (he never completed his English degree) Drake would take himself to play in the clubs of Soho and the coffee houses of London town. In 1968 he supported Country Joe and the Fish at the Roundhouse where Fairport Convention's Ashley Hutchings saw him and recalled he looked like a star already, tall and handsome with the kind of detached, tousled charm that made men envious and women swoon.
Hutchings introduced the young man to American producer Joe Boyd, himself only 25 at the time, and an album was mooted and then achieved via Boyd's Witchseason Productions, licensed through island Records.
This album, Five Leaves Left, was recorded by Boyd and engineer John Wood with the intention of mirroring the in your face immediacy of John Simon's work for Leonard Cohen: nothing flash, just a unique listening experience. Drake's songs here were as much an introduction to himself as any perceived buyer. Starting with 'Time Has Told Me' and ending on the elegiac 'Saturday Sun' the pieces were the very basis for his recent live shows so while he tested the waters he was far from callow in the execution of his craft. For a start, Drake's own acoustic guitar playing and slightly ethereal unhurried vocal approach indicated an artist with a dual desire to communicate something poetic while retaining a hands-off disposition. The contributions of the Thompson's, pianist Paul Harris, the barest snatches of percussion and Kirby's arrangements all add up to a sumptuous feast. Stand out track selection could be invidious but 'River Man' (scored by the veteran Harry Robinson), 'Man in a Shed' and 'Fruit Tree' would all become subtle anthems for those that heard this 1969 release and went woah – who the hell is this!
The follow-up Bryter Layter, somewhat influenced by Drake's love of William Blake, again employed a select crew, in fact, a quite remarkable backdrop. This time various Fairport's (Dave Pegg and Dave Mattacks were the usual rhythm section) were joined by John Cale on celeste, harpsichord piano and organ and Beach Boys session men, the bass guitarist Ed Carter and drummer Mike Kowalski, who dropped by Sound Techniques Studio to join in the folk baroque ensemble after playing in London with the surf brothers. While Drake never seemed completely satisfied with his albums he should have been. This one contains the masterpieces 'Hazey Jane 1/11' and the glorious love song 'Northern Sky', which would be the basis for The Dream Academy's worldwide hit 'Life In A Northern Town' (1985).
Drake's final studio album, Pink Moon, was recorded after a hiatus, the singer having found London life too tough to handle and so returned to his parental home in the Midlands. This time he opted for a completely solo approach with John Wood elevated to the producer's chair. The songs were laid down over a few days in late October 1971 and while they were short the album only lasts 28 minutes they were so extraordinarily graceful and rustic that Pink Moon has been described in many publications as Drake's masterpiece and even an album ready to rub shoulders with the mournful blues of a Robert Johnson character. Inevitably, writers have laid the mantle of the poet upon Drake's fragile shoulders but his words are lyrics, albeit with haiku brevity, function within the melodic mantle that guides them along.
'Pink Moon' itself is the perfect opener but the intimacy of tracks like 'Road' and 'Things Behind the Sun' evoke a British tranquillity akin to a twilight walk through fields and woods.
Heartbreakingly, this was Nick's last complete album, he died at home in November 1974 a few weeks after attempting the fourth record but he left such a mark that his work can also be found on some stellar collections. Of these we're pleased to point you in the direction of A Treasury, Family Tree (a gathering of many super rare and previously only bootlegged cuts), Made To Love Magic (featuring an unreleased 'River Man' and a late attempt at 'Tow the Line') and the excellent Way to Blue: – An introduction to Nick Drake, which was certified gold in 1999.
Now cited as an influence on so many others from Ben Folds, Kurt Cobain, Paul Weller and Kate Bush it's as clear as the limpid sky that Nick Drake was an auteur and a genius writer and singer. If he was reluctant to grasp the nettle of fame in his own life, a dire shame, at least his work still stands and endures. The epitaph on his gravestone reads 'Now we rise and we are everywhere', a line found in the song 'From the Morning' on his last album Pink Moon. Applied to him, it's a fitting legacy.