Cat Stevens
Cat Stevens was the epitome of the singer songwriter, with certified triple platinum albums Tea for the Tillerman and Teaser and the Firecat.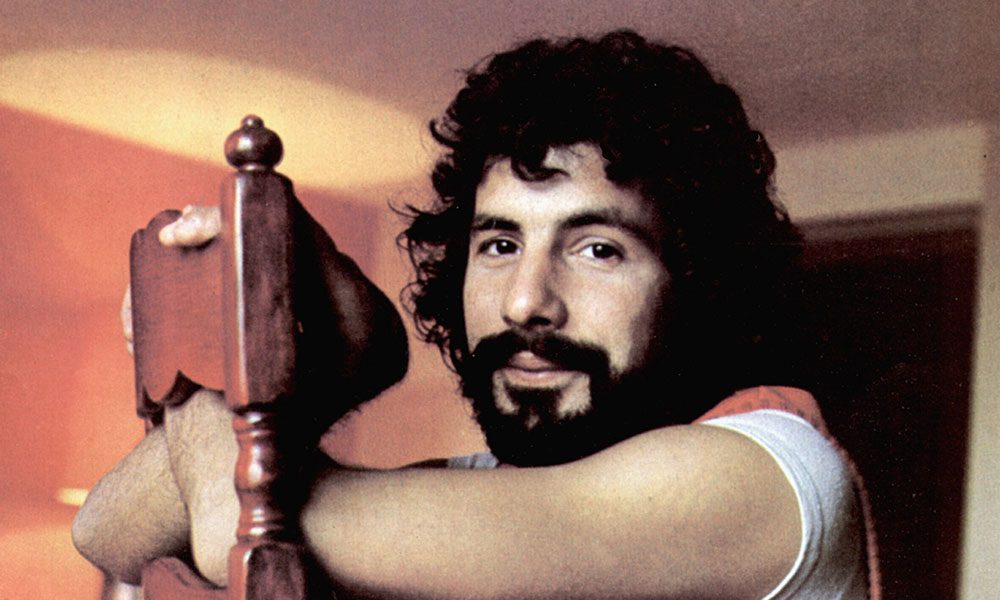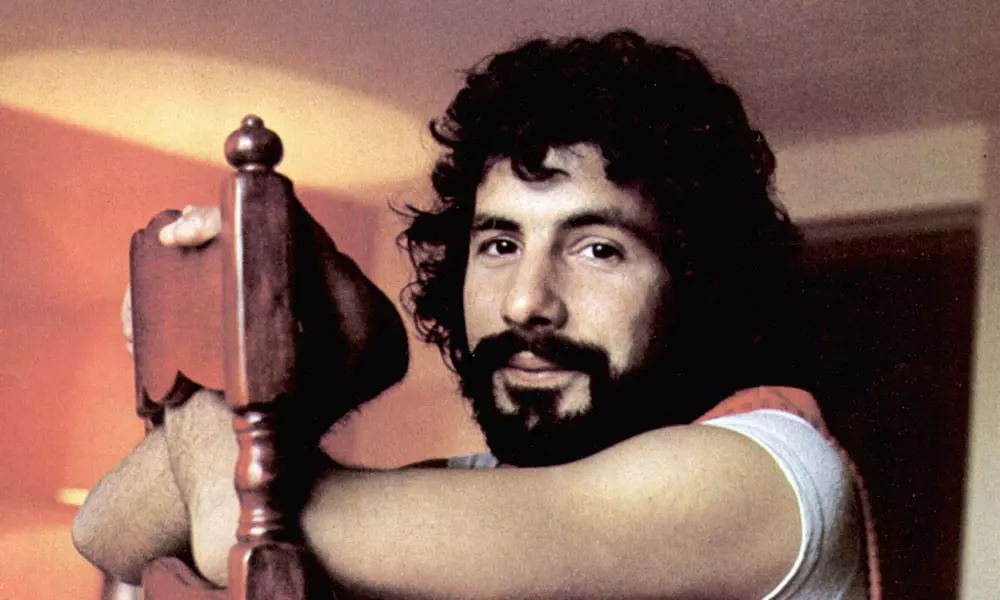 With albums that included Tea for the Tillerman and Teaser and the Firecat certified triple platinum in the United States, and his 1972 album Catch Bull at Four selling half a million copies in the first two weeks of release as well as reaching No.1 in America and No.2 in Britain, Cat Stevens was the epitome of the singer-songwriter.
In all, he had five UK top ten albums including his debut, Matthew And Son, Foreigner and Buddha And The Chocolate Box. Surprisingly, his second album New Masters did not chart but the opening song of side two is the beautiful 'The First Cut Is the Deepest' that has been covered by a diverse range of artists, from Rod Stewart to Sheryl Crow and definitively by P.P. Arnold.
Born in London in July 1947, the son of a Greek father and Swedish mother, Steven Demetre Georgiou was brought up amidst the neon bustle of the West End and exposed to music from a variety of sources. His father bought him a guitar when he was 15 and he started writing songs straight away. While studying at Hammersmith Art College he was auditioned by Mike Hurst, formerly of The Springfields, who was impressed enough to make a single with Steven. The result, 'I Love My Dog'/'Portobello Road' came to the attention of Tony Hall at Decca who was then assembling a roster of artists to launch his new Deram label. Alongside David Bowie and The Moody Blues, Steven, who would from now on be known as Cat Stevens, was signed up.
Pirate radio play had pushed his debut single into the Top 30 and paved the way nicely for his follow-up, 'Matthew And Son', released in December 1966, which was a sudden and welcome smash hit at No. 2. An album of the same name followed in March and made it to No. 7 in the LP chart, and the same month another single, 'I'm Gonna Get Me A Gun', came out and was a No. 6 hit. As well as his own success he was also writing material for other peoples' hits. The Tremeloes had a No. 4 single with his 'Here Comes My Baby' and P P Arnold (and much later Rod Stewart) had a hit with 'The First Cut Is The Deepest'. A UK tour that could only have happened in the 1960s with the Walker Brothers, Englebert Humperdinck and Jimi Hendrix followed but Stevens was fast becoming disillusioned with the orchestrated pop that his record label wanted him to make as well as physically drained by the endless gigging and general 1960s-style indulgence. At the end of 1968 it all caught up with him and he contracted tuberculosis and suffered a collapsed lung. His year-long recuperation in hospital altered his perspective on life, focused his mind on what he really wanted to do, and when he re-emerged he was a changed, and bearded, man with a bag full of new songs.
Stevens switched record labels to Island and started recording his more thoughtful, intimate folk-based songs that were played in a loose rock setting for his debut record for Island, Mona Bone Jakon. Not a chart album but it did contain 'Lady D'Arbanville' (with a young Peter Gabriel on the flute!), still one of Stevens' best-loved songs and a No. 8 chart single. The flow of new songs was accelerating fast and just five months later another album came out Tea For The Tillerman a record packed with so many great songs it beggars belief that it didn't yield any hit singles. An album that contains 'Where Do The Children Play', 'Hard-Headed Woman' and 'Wild World' is bound to have an audience though and it reached the Top 20 here and No. 8 in the US where it went gold.
A new generation of listeners was introduced to Cat's music when, 'Father & Son', became a huge hit for Boyzone in the 1990s. Tea For The Tillerman was a big album for Stevens but it was the next record, Teaser And The Firecat that promptly elevated him to megastardom. Released in September 1971 it was a No. 3 album here, a No. 2 album in the US and the No. 1 album in thousands of teenage girls' bedrooms on both sides of the Atlantic. Cat Stevens was suddenly the deep, sensitive songwriter and pin-up who caught the mood of the times for young people perfectly. Teaser And The Firecat yielded four singles of which 'Moon Shadow' reached No. 22 and 'Morning Has Broken' made the Top 10 at No. 9.
Stevens' spiritual life was also changing as he became increasingly engrossed in Zen Buddhism and embraced astrology and vegetarianism. The title of his next album, Catch Bull At Four, was named after Kakuan's Ten Bulls, a 12th-Century Zen Buddhist treatise on the steps to self-realisation. It was even more successful than Teaser And The Firecat, reaching No. 2 in the album chart here and topping the chart in the US – it demonstrated Stevens' growing prowess as a multi-instrumentalist.
July 1973 saw the release of Foreigner, in many ways his most introspective and reactionary album. It was Stevens taking stock of things, reassessing his lifestyle, trying to come to terms with the fame that had engulfed him and the expectations of his adoring fans. It could be seen as a deliberate attempt to confound those expectations and try and create space for himself to express himself more freely. Overtly less commercial it was still another hit album No. 3 both in the UK and US. It was recorded in Jamaica with a new set of backing musicians, the occasional horn and string arrangements, and had a relaxed, sparse feel. It also reflected Stevens' preoccupation with soul, R&B and the blues. In an interview with Circus magazine he said: "If black music was happening, I decided to just get down to it. And because I was a stranger in the world of black sounds, I called the album Foreigner." Definitely a change of style and, heard again 40 years later, a record that is as strong musically and conceptually as any he has made.
Buddha And The Chocolate Box – another Top 5 album – in March 1974 saw him return to a more accustomed style and was followed soon after by a live album – Saturday Night – recorded in Tokyo from which his cover of a Sam Cooke song, 'Another Saturday Night', provided him with a rare UK Top 20 single. But the itinerant lifestyle was having an effect. In 1975 he moved to Brazil for tax reasons, all the while donating liberally to several charities, but he was inwardly searching for something more fulfilling than the show business life that had been bestowed on him. He had everything but he wasn't happy. As his life became more fractured and diverse so did his albums. His next one, Numbers, didn't chart in the UK and Izitso, released in April 1977, was his last Top 10 charting album.
His gradual immersion into a more spiritual life developed further when he nearly drowned in the sea at Malibu Beach but survived when he called out to God and the tide changed. His brother David also introduced him to the Qur'an, and its teachings affected him deeply and seemed to provide the answers to his many spiritual questions. He renounced a life of hedonism and materialism, retreated from the music business, embraced Islam in 1977 and changed his name to Yusuf Islam. He still had one more album to deliver as part of his contract though and when he'd released it – Back To Earth – in January 1979 he closed the book on his career as Cat Stevens for good. He says that the moment he became a Muslim he found peace and from then on devoted himself to education, humanitarianism, fundraising and charitable causes. He became a spokesperson for the true meaning of Islam and an ambassador for a religion that was being abused by extremists, both in the east and west. This calling eventually led him back to the recording studio in 1995 to make the spoken word album, The Life Of The Last Prophet, on his own label.
He has continued to write and record songs, nearly all of them faith-based and most of them of an educational nature for children. In January 2005 he appeared in a fundraising concert in Jakarta and sang a song, 'Indian Ocean', composed especially for the occasion – the first official song that Yusuf wrote and recorded with instruments after a hiatus of 26 years. And in a move that his fans must have feared would never happen he went back to the recording studio in 2006 and made a new album, An Other Cup, under the name Yusuf. It was very favourably received and was released almost 40 years to the day after his very first single. His most recent album is Roadsinger, and while music isn't the motivating force in his life anymore it is still important to him: "You can argue with a philosopher, but you can't argue with a good song. And I think I've got a few good songs."
Format:
UK English