Suzanne Vega
The New York City-hailing singer and songwriter is known for her folk songwriting as well as her distinctive voice.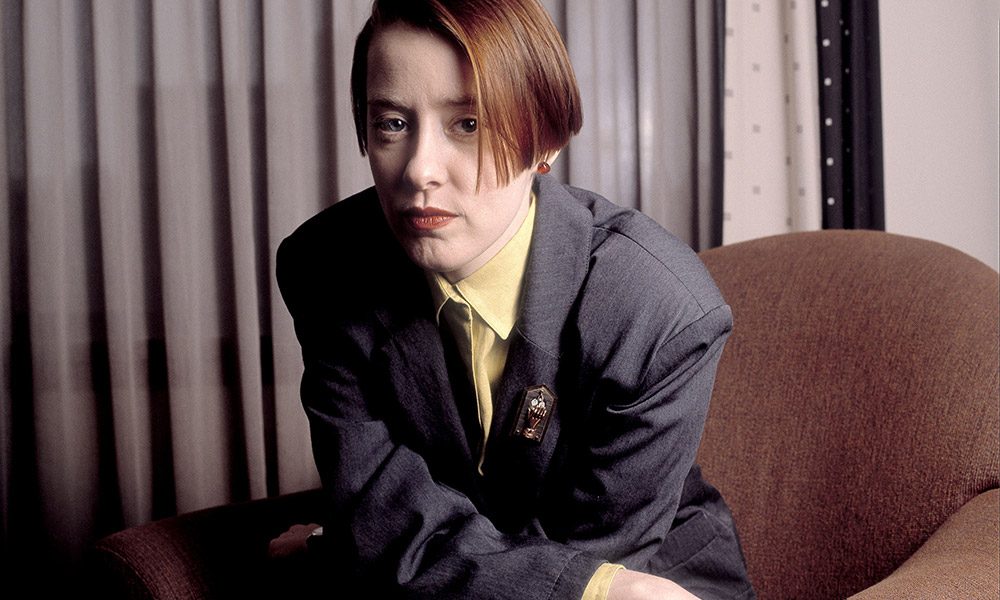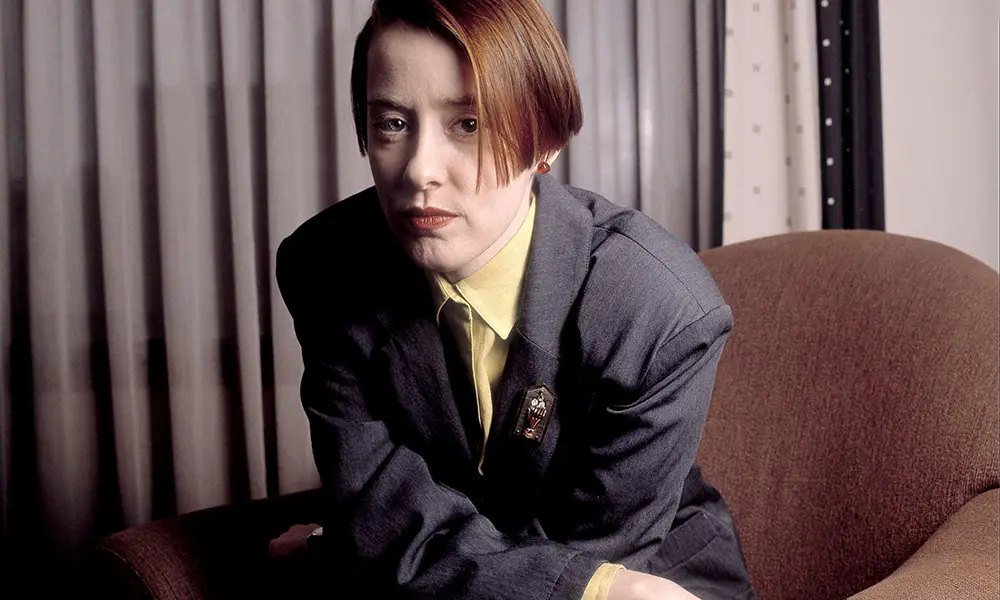 The eclectic singer-songwriter Suzanne Vega is part of the fabric of the new folk movement, which sprang up in America in the 1980s, in her case that's New York City. One of the A&M family stalwarts too, her first six albums for the label are famed for their up close and personal tone and a writerly ability to focus on a miniature aspect of life and find a universality in the details. Her self-titled debut was not just a critical hit in 1985, it also spawned two of her most enduring songs in "Small Blue Thing" and "Marlene on the Wall", radio favourites in the UK where the album would go Platinum. While she's seldom eschewed technology or progression Vega is most associated with her singer to listener directness. Her second album Solitude Standing has the contrasting emotional terrain of "Tom's Diner", a lovely adult meeting vignette, and "Luka", a cool but poignant look at domestic violence involving children. These two epic songs have been covered by Bingo hand Job (R.E.M. and Billy Bragg) and the Lemonheads, respectively. Suzanne's third album, Days of Open Hand, won the Grammy Award for Best Recording Package in 1991. Rolling Stone magazine compared her change of style here to the Velvet Underground and Patti Smith while noticing the artist's Buddhist faith and a move towards more worldly sounds. In passing they nailed the album's core: "Vega's voice has never been so moving; particularly when accompanied by her own multitracked singing or backed by Shawn Colvin, she sounds like an earth angel choir."
The more electric 99.9F° is a classic, with the fabulous band playing and an experimental edge while another Grammy arrived (Best Engineered Album, Non-Classical) for Beauty & Crime, a lovely vamp and noir affair produced by Jimmy Hogarth in London and New York and a very fitting first album for her new label Blue Note/Capitol. Plenty of grand things ensue, including Vega's Close-Up Series where she re-figures her older material in an acoustic format and strips it right back to create moods reminiscent of the 1970s folk cellar stars who are her true forebears.
Suzanne Nadine Vega was born in Santa Monica, California but raised in Spanish Harlem and the Upper West Side, those locales being paramount to any understanding of her early songwriting. Educated at the High School of Performing Arts (think Fame) and the prestigious liberal women's facility Barnard College (previous alumni include Laurie Anderson and Roxanne Seeman) Suzanne demo'd and was recorded by the Fast Folk cooperative and then signed to A&M in 1984. Lenny Kaye (Patti Smith Band and all-round rock mensch) co-produced her debut with Bronx-born Steve Addabbo and what a joy that must have been for all concerned. Not quite as sparse as memory once suggested the subtle use of percussion, strings and synthesizers backed the vocal and acoustic guitar of Vega whose hesitant charm wowed critics and brought her instant acclaim in the UK as well as eventual sales of over two million. A diverse set that suggested elements of Joni Mitchell the album also includes her sparkling "Neighborhood Girls", which cracks along like Lou Reed at his finest.
Solitude Standing (1987) collated some older material. "Luka" gave her a Top 40 hit and she felt compelled to revisit and reprise "Tom's Diner", a song that first made waves on the Fast Folk release. Mitch Easter (R.E.M's producer in the early 1980s) plays the guitar and co-produces the esculent "Gypsy", there are references to The Odyssey ("Calypso") and the surrealist writer Paul Éluard ("Night Vision"). Arcane and esoteric references aside this disc was widely and wildly popular, reaching #2 in the UK and making inroads across Europe, the US and Australasia.
Days of Open Hand is perhaps her deepest sounding album with far-reaching sonic effects produced by various synths and orchestral percussion. Though not necessarily the most obvious way to start any discovery of Vega this is still a most satisfying work and well worth checking out for "Book of Dreams" and the epic "Institution Green", a haunting slice of hypnotic avant-garde folk that gets better with every play.
Sometime husband Mitchell Froom (another A&M regular) produced 99.9F°, a reference to body temperature on the cusp between health and sickness. The title track is a slinky neo-mod pop song with Los Lobos guitar genius David Hidalgo churning out a fat riff while Bruce Thomas (The Attractions) and ace drummer Jerry Marotta clamp down an airtight rhythm section. That's pretty much the recipe on this terrific album, hard to find in the States but readily available for discovery in-store.
Evident now that Vega has moved away from any folk box and Nine Objects of Desire is like a Mexican jumping bean as it skitters from The Garden of Eden to lustier contemporary concerns. The arrival of drummer Pete Thomas on drums is also very good news.
Suzanne's swansong for A&M is Songs in Red and Gray, a hard-hitting divorce album with empowerment at centre and a sound that manages to be bleak and uplifting by turn. Certainly Vega's most personal work – no kidding – this is where the troubadour becomes a diva.
Beauty & Crime followed six years later (2007). Punctuated by urban NYC observations and celluloid dreams – "Ludlow Street" and Frank & Ava"; this is a first-class disc with superb musical assists from guitarist Gerry Leonard (who has worked with David Bowie, Laurie Anderson, Sophie B. Hawkins and Rufus Wainwright and is effectively Vega's go-to touring partner), pianist Martin Slattery (Joe Strummer), Lee Ranaldo (Sonic Youth), Tony Shanahan (Patti Smith) and that fine vocalist KT Tunstall.
The Close-Up series then followed in four volumes: Love Songs, People & Places, States of Being, Songs of Family. Also available as a box set with bonus material, and a DVD Live & Backstage at City Winery, this is a very cool thing available via Amanuensis Productions.
The most recent studio work is Tales from the Realm of the Queen of Pentacles, produced by Leonard with a hoist of elite rock players like Tony Levin and Larry Campbell and a Prague-based chamber orchestra. All sorts of dark magic stuff going on here plus a sequence of spellbinding uber-metal tracks like the phantasmagorical "I Never White" and the gallant transmission of "Portrait of the Knight of Wands". If you like the occult you will get hooked on this before you can say major arcana.
Also, look for the two compilations – Tried & True: The Best of Suzanne Vega and Retrospective: The Best of Suzanne Vega. Not forgetting any of this woman's remarkable other contributions, for example, "So Long, Marianne" with John Cale, "Story of Isaac", on the Tower of Song Leonard Cohen tribute or her perfect interpretations of Grateful Dead songs "China Doll" and "Cassidy" from Deadicated.
Watch out for the quiet ones – they usually have the most to say. She may be called Vega but Suzanne is crystal clear.
Format:
UK English