Sandy Denny
The British folk rock singer-songwriter from London was massively influential on folk music and collaborated with artists across genres.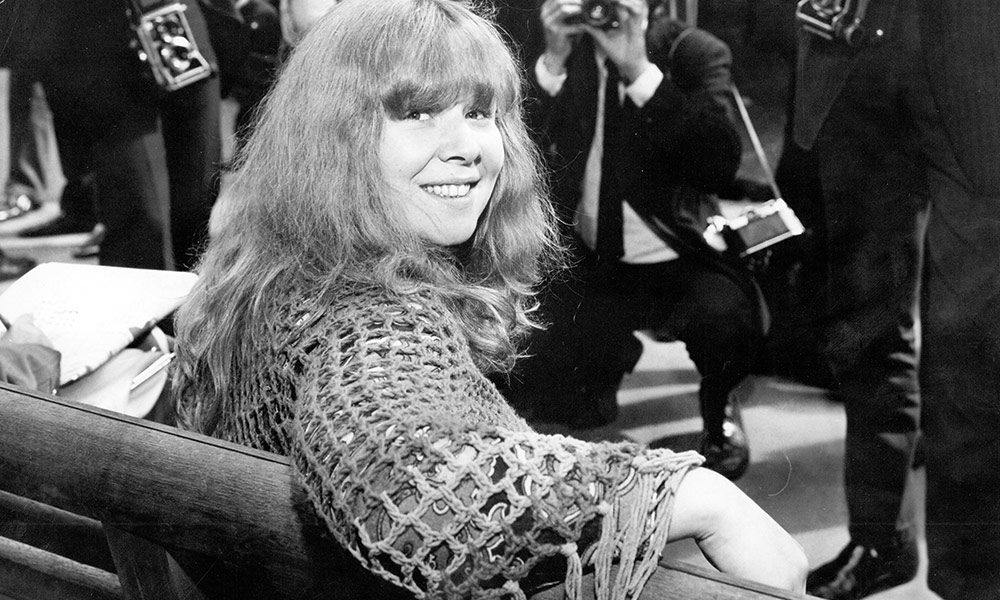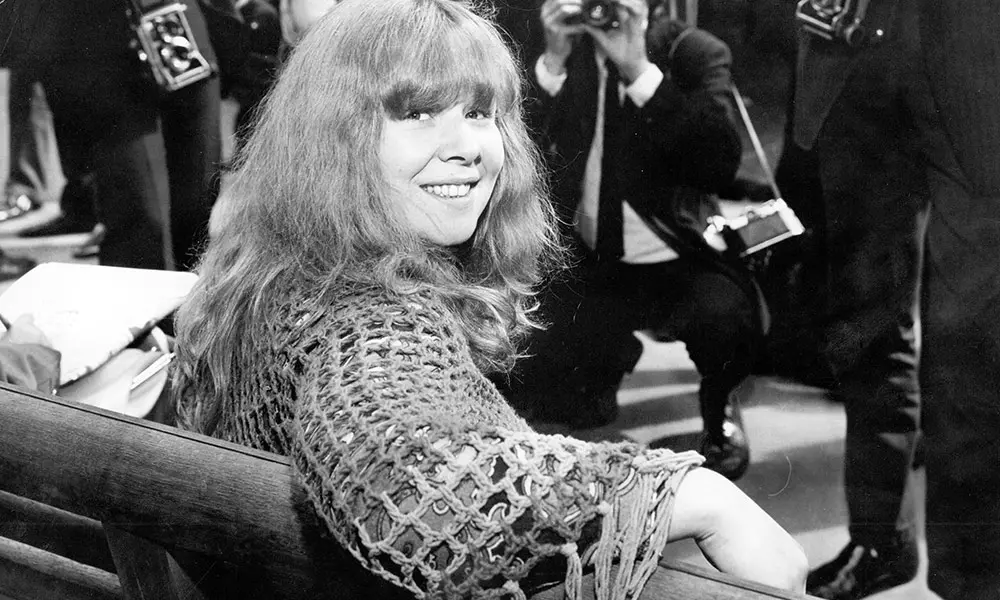 Generally acknowledged to be Britain's pre-eminent folk-rock singer, Alexandra Elene MacLean Denny, affectionately known as Sandy, packed a staggering amount of world-class music into her all-too-brief life. Her songs have been covered by stellar artists – Nina Simone, Judy Collins, Cat Power and Natalie Merchant amongst them – but she is held up as an influence by a much broader section of admiring players not normally associated with the folk world, including Sonic Youth, The Who, Joan As Police Woman, Marc Almond and many others. It's likely that what they find in the music of the artist dubbed 'The Lady' (not a tribute she greatly enjoyed herself) is the integrity of voice, a flawless ear for melody and a talent for emotional composition that cuts to the heart of the matter. No wonder that her elegiac 'Who Knows Where The Time Goes' has been called the greatest folk song in a modern idiom ever written.
Denny was also unique in holding her own as a woman in a man's world. She played with the Strawbs, Fairport Convention and Fotheringay, though she was in truth more interested in her solo career and never stuck around long when her restless spirit invited her to seek pastures new and fresher challenges. On the other hand, she was much loved by her bandmates and her contemporaries regularly swept the board as Best Female Vocalist in any category in the music press of the time and has since her death been the recipient of two major biographies, with a third tome in the pipeline for 2014 that promises to be the ultimate insight into the life of an extraordinary woman. Denny was truly a muse to many, even those who never knew her, and is also famous for guesting on Led Zeppelin's epic 'The Battle of Evermore', from Led Zeppelin IV (1971), when she was arguably at the utter peak of her amazing powers. Like so many truly great artists Sandy suffered from terrible insecurity and depression and lead an increasingly turbulent life before her death in 1978 when she was just 31. Her solo span is limited to just four discs but we are fortunate to have comprehensive collections of her material in the shape of the truly wonderful 19 CD set that bears her name from 2010, a sterling The Best of the BBC Recordings and other Best Of's which provide a shorter but no less compelling introduction to this groundbreaking artist.
Young Sandy Denny was born and raised in the 'genteel environs' of leafy South West London and its suburbs, notably Kingston upon Thames. Her early life has often been misconstrued since it's been said she had a strict upbringing, but that was not the case at all. After flirting with the idea of becoming a nurse (Denny spent some months at the Royal Brompton Hospital) she enrolled on a foundation course at Kingston College of Art but abandoned her studies once she discovered she preferred singing the songs of folkies like Tom Paxton and the traditional airs and ballads that were sweeping through the underground as part of the mid-sixties folk revival. After the promising but short-lived period when she sang with Alex Campbell, Denny won a residency at the legendary Troubadour club where she came to the attention of the Strawbs. Purely by chance Judy Collins, already on the way to stardom in 1968, heard a publishing tape of Sandy's 'Who Knows Where The Time Goes' and promptly covered what would later become Denny's best-known song. It was a stroke of luck all round because it gave the 20-year old immediate kudos even before anyone really knew who she was.
For the rest of the decade, Denny sang, wrote for and inspired Fairport Convention, channelling them towards the folk repertoire she'd studied at Cecil Sharp House. Both a student and an accomplished teacher, you'll find Sandy approaching greatness with Fairport on What We Did on our Holidays, Unhalfbricking and the monumental Liege & Lief.
Restless again she then formed Fotheringay with boyfriend and future husband Trevor Lucas and began honing her piano playing to the extent that she composed most of her own material that way thereafter.
In 1971 Sandy came of age with the intriguing album The North Star Grassman and the Ravens, which includes the luscious 'Next Time Around', a clever if elusive kind of letter to her previous boyfriend, Jackson C. Frank. Another telling tale here is the foreboding dream of 'Late November', dealing with the awful death of Fairport drummer Martin Lambie, which she claimed to have seen in a vision.
1972's simply titled Sandy soon followed and came on the eve of her first solo tour. Demos took place at Richard Branson's state of the art Manor Studio in glorious Oxfordshire (the Cotswolds and the Chilterns would figure large in her life) with Lucas at the desk. Anxious to promote Denny as a true star, rather than a windswept folk artist, her management got David Bailey to take her portrait, a somewhat airbrushed affair – though it had the advantage of seeing her full-on, eyes straight ahead and in your face. The album was and is a masterpiece, enhanced by startling contributions from Richard and Linda Thompson, Dave Swarbrick, Sneaky Pete Kleinow (of the Flying Burrito Brothers) and boasting an Allen Toussaint horn arrangement that elevated the song 'For Nobody To Hear' into transcendental realms. Her interpretation of Bob Dylan's 'Tomorrow Is A Long Time' (also covered by Rod Stewart) could be said to be definitive.
Denny was a star, after all, something she craved for her voice, if not for her private life. Tony Blackburn even made her single 'Listen, Listen' his pick of the week, all this at a time when the power of pop radio was at its zenith.
Like her other solo works, Sandy comes with splendid bonus material, so here you'll find a fine live version of 'It'll Take a Long Time', and some choice demos.
Like an Old Fashioned Waltz saw Denny aiming even more firmly at mainstream acceptance. She was a driven artist who was seldom satisfied with any one thing. Tackling standards like 'Whispering Grass' and 'Until the Real Thing Comes Along' (with veteran string arranger Harry Robinson) and sitting them next to immaculate self-penned songs such as 'Like an Old Fashioned Waltz' (later covered by Emmylou Harris) Sandy pitched herself at the pop market while never quite losing her folk roots, which you can marvel at in 'Dark the Night' and 'At the End of the Day'. The remaster also includes her Byfield home demo, 'King and Queen of England', and her solo piano reading of 'No End'.
Having started hanging around with rock royalty in the guise of Led Zeppelin and The Who, Sandy's own cravings for limelight took flight, although the experience was disastrous for her health. 1977's Rendezvous is, however, a triumph of control and phrasing. Some of it recorded 'live' in Basing Street ('Full Moon', 'No More Sad Refrains' and 'I'm A Dreamer' were all cut and scored in a matter of hours) she sounded like a woman on a mission. It is certainly audacious. Aside from her deciding to sing 'Candle in the Wind', and the gospel country classic 'Silver Threads and Golden Needles' first made famous by Wanda Jackson, she attempted a wide range of other material which can be heard on the remastered with bonus cuts issue. There are lovely takes on Lowell George's 'Easy to Slip', and Bryn Haworth's 'Moments' (her final studio recording) as well as demos and hard to find items like 'Still Waters Run Deep', a single B-side.
Further recommendations must point the listener towards Gold Dust – Live At The Royalty (Sandy's last major concert performance) and the demos and rarities collection – The Notes and the Words.
That latter title has added poignancy, of course, because Sandy Denny was taken from us far too young. She lived her life hard but she left a great amount of timeless music and gifted the world her chiming bell of a voice. Sure, she was a folk singer, probably the best of all, but she also had soul and the mark of greatness at her fingertips and in her throat.
Format:
UK English