'What We Did On Our Holidays': Fairport Convention Find Their Sound
It was the first Fairport album to feature Sandy Denny's unforgettable vocals and her addition to their songwriting talent pool.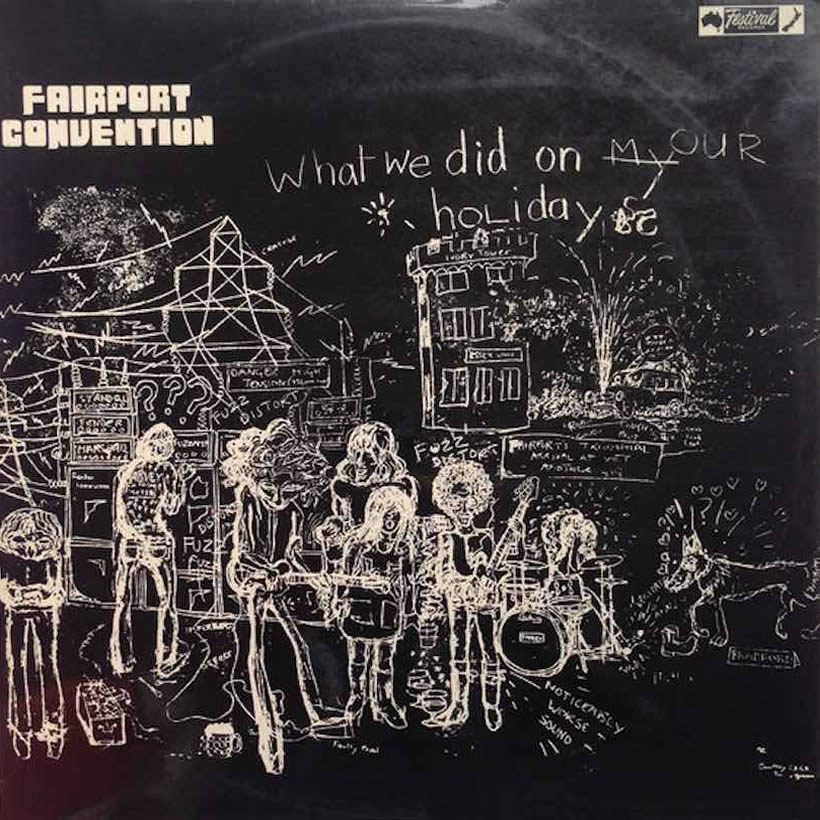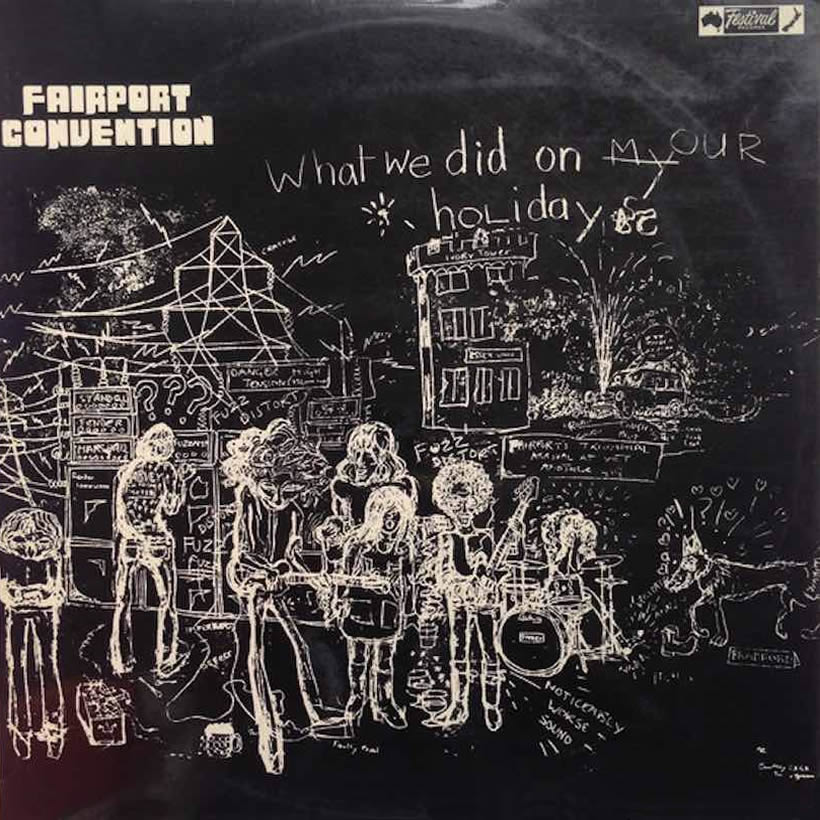 By the admission of co-founding member Ashley Hutchings, Fairport Convention weren't really living in the British folk world when they started. The music was in their genes, but they were spending more time in their formative years admiring the work of North American singer-songwriters such as Joni Mitchell and Leonard Cohen, both of whom Hutchings met.
Their first, self-titled album, recorded late in 1967 and released the following June, appeared while the group were advancing their reputation on the live circuit. "When we started in '67," Hutchings told this writer in Prog magazine, "we were kind of copying the Americans. It's a wonder that we had the success we did.
Peel lends his support
"But [influential BBC broadcaster] John Peel got behind us, and a lot of other people, and then by the second album – third album, certainly – we were starting to get folkier. It certainly wasn't a question of 'Sandy Denny joined the band and suddenly we were folky,' or even Dave Swarbrick.
"Richard [Thompson] and Simon [Nicol] and myself, and initially Judy Dyble, always went to folk clubs, it was part of the DNA," continued Hutchings. "But it dawned on us when we got to '69 that we couldn't carry on being American-influenced.
"By then, I'd met the Byrds and talked to Gram Parsons in Rome, when he'd just joined them, and The Band, and then the penny dropped with all of us: 'We've got to do our own version of rocking up the historical music,' and we never looked back. '69 was the big year."
It was also, remarkably, the year of Fairport's second, third and fourth studio albums, of which this focus is on What We Did On Our Holidays. Released in January, it was the first disc to feature Denny's unforgettable vocals and her addition to their songwriting talent pool, and saw the group moving towards the British folk traditions that became their stock-in-trade.
Denny's pretty "Fotheringay" started the proceedings, the name she used in the short-lived outfit she fronted on her departure from Fairport. Outside writers were represented – indeed, they expertly covered Mitchell's "Eastern Rain" and Bob Dylan's "I'll Keep It With Mine" – but all six members of the band had songwriting credits on the album, collectively or individually.
Electric and acoustic guitarist Richard Thompson, still only 19 when the LP was released, weighed in with three songs of his own, including the one that remains the group's undying signature and set-closer, "Meet On The Ledge." He co-wrote two more with bandmates and was credited, as were they all, on two traditional pieces they updated, one of them the indefatigable "She Moves Through The Fair."
Listen to the best of Fairport Convention on Apple Music and Spotify.
Vocalist and percussionist Iain Matthews and drummer-percussionist-violinist Martin Lamble also wrote material, and Hutchings' rock'n'roll upbringing was evident on his "Mr. Lacey." The disc concluded with Nicol's brief "End Of A Holiday."
It would be another few months before Fairport became a UK chart presence with the follow-up, Unhalfbricking, but What We Did On Our Holidays was a vital early chapter of a story that now extends well over half a century.
Buy or stream What We Did On Our Holidays.