Joan Baez Announces New Book 'Am I Pretty When I Fly?'
The book will arrive April 4 via Godine.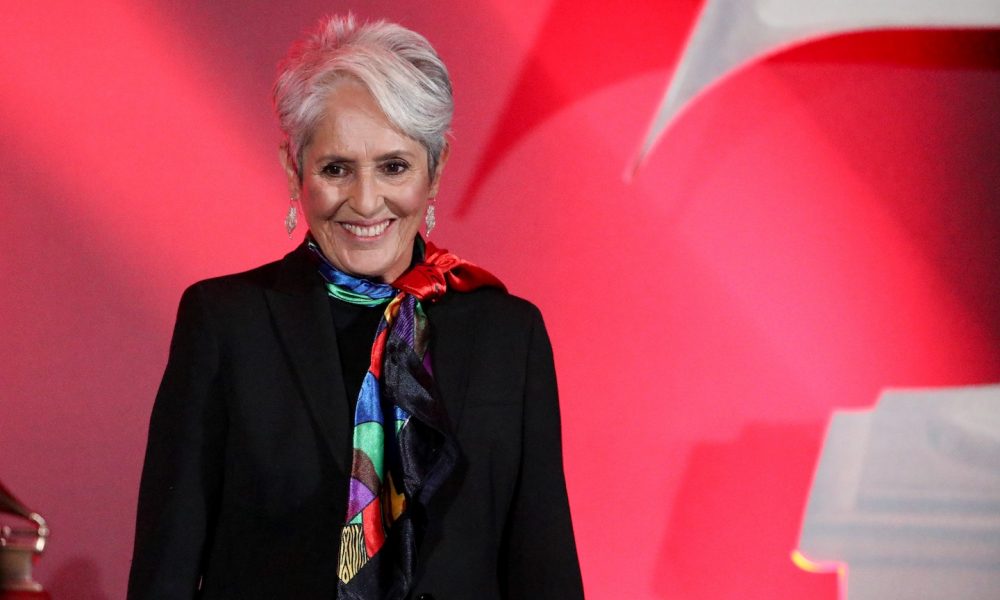 Legendary singer and activist for social justice Joan Baez has announced a new collection of drawings, AM I PRETTY WHEN I FLY? An Album of Upside Down Drawings. The book will be published by Godine on April 4.
Since retiring from active performing in 2019, Baez has focused her formidable talents on painting and drawing. This new collection shows another side of Baez: lovingly loose and charming sketches on reoccurring themes such as politics, relationships, women, animals, and family. Each section, organized thematically, includes an introductory piece by the artist. Baez approaches her line drawings as exercises in freedom: she begins drawing upside down—often using her non-dominant hand—without any preconceived notion of where the lines might lead her.
Already receiving advance acclaim, Kirkus praises in a recent starred review, "The pages come alive, taking readers on a pictorial trip through Baez's life…by gracefully walking a fine line between blunt-force honesty and flights of fancy, the book is satisfying, enjoyable, and rewarding…fans and newcomers alike will appreciate this intimate look into Baez's unique artistry."
In celebration of the publication, select book events and signings will be held this spring including April 6 at San Francisco's City Lights Books (in conversation with Paul Liberatore), April 8 at Nashville's Parnassus Books at Oz Arts Nashville (in conversation with Emmylou Harris), and April 10 at New York's The Strand (in conversation with Michael Moore).
Says Steve Martin on the book, "A book exploding with spontaneity and humor, and a grand tour through the mind of one of the great artists of the twentieth century."
Adds Lana Del Rey, "Am I Pretty When I Fly? shows me a side of Joan Baez I could not have imagined. It is entertaining, moving, ridiculously funny, insightful, and mysterious."
Bette Midler says, "Joan Baez's book of upside down drawings is moving, subversive, and heartbreaking. Childlike but not childish, full of wonder as well as despair. I loved it. Just like life. Thank you, Joan."
Pre-order AM I PRETTY WHEN I FLY? An Album of Upside Down Drawings.