Best New UK Musicians Of 2020: 10 Artists Leading This Year's British Invasion
Ever since The Beatles invaded America, the UK has been exporting top tier talent from across the pond. Here are 10 of the best UK musicians poised to break stateside.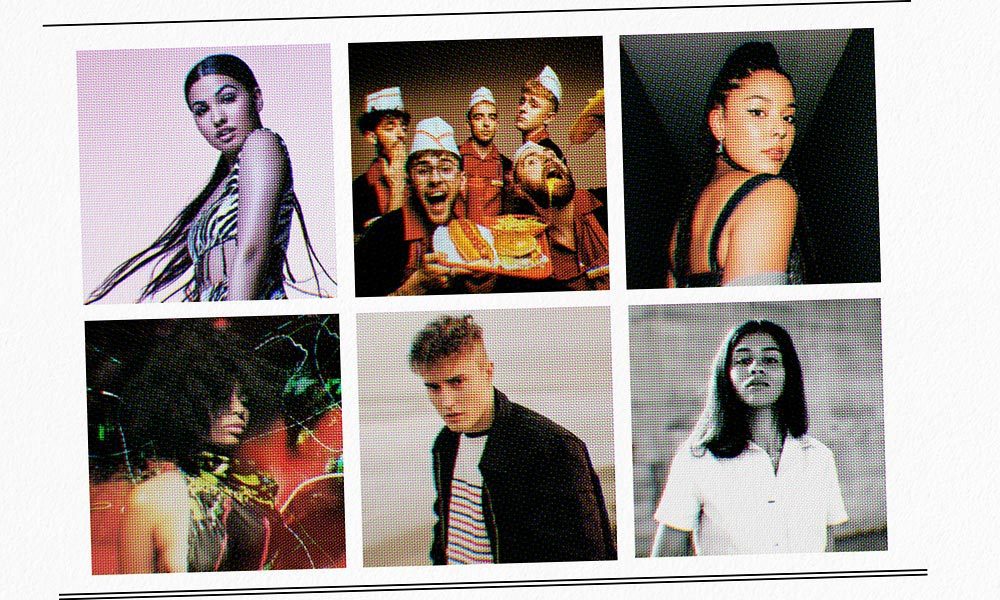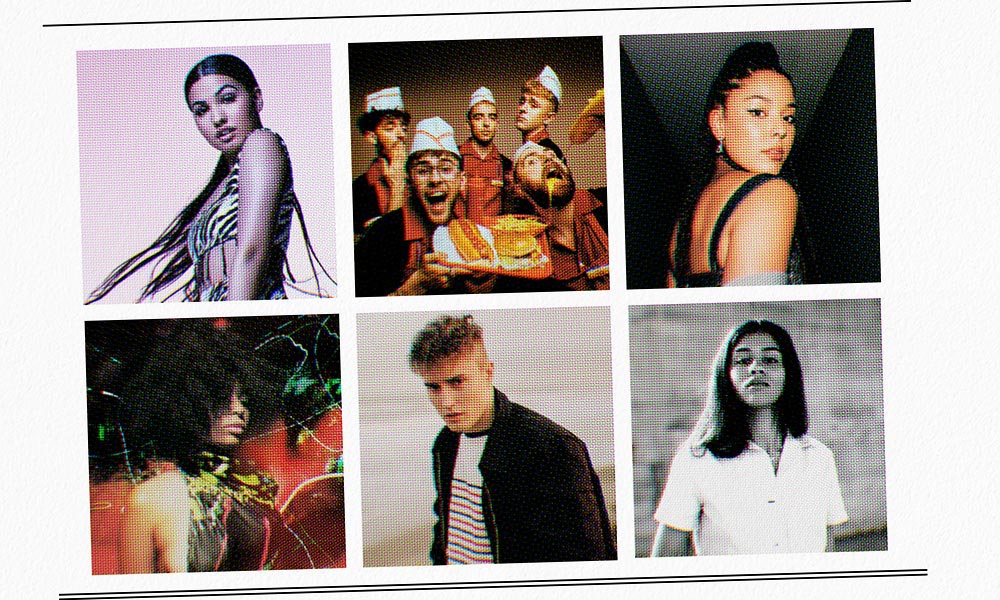 Ever since The Beatles invaded America in 1964, breaking the US market has always been the goal for any aspiring musical artist due in part to its influence and sheer size of music-lovers. From blue-eyed soul stars (Amy Winehouse, Sam Smith, Adele) to boy bands (One Direction, Westlife), boyish-faced balladeers (Ed Sheeran, Hozier), garage rockers (Shame, The Struts, Idles) and inventive pop stars (Dua Lipa, Elle Goulding), the UK has provided a steady stream of fresh talent every decade (or year, really).
With the recent crossover success of Scottish singer-songwriter Lewis Capaldi landing the No.1 song in America and the rise of pop-punk rebel Yungblud, here are 10 UK musicians who are poised to break America in 2020. Think we've overlooked any? Let us know in the comments section, below.
Best New UK Musicians Of 2020: 10 Artists Leading The New British Invasion
10: Sam Tompkins
This street-savvy crooner is already making waves, fusing soulful R&B with hip-hop beats. While he's taken a page from the 90s hip-hop-soul playbook, Sam Tompkins clearly has an ear to the UK hip-hop underground and his impressive vocal range is only matched by his flow. Counting Bebe Rexha and Elton John as fans, the 22-year-old singer's star continues to rise, landing him on YouTube's 'Ones To Watch' list for 2020. His successful Island Records debut EP, From My Sleeve To The World, proves we'll be hearing more from this former busker from Brighton in 2020.
Check out: 'Not So Grey'
Sam Tompkins - Not So Grey
9: Tom Walker
Those Americans who have managed to avoid the siren call of the UK's reality TV show Love Island might not be familiar with this gravelly-voiced Glasgow native. Despite his impassioned growls, Walker can just as easily pull off a Sam Smith-inspired falsetto. His debut album, What A Time To Be Alive, is fittingly titled, given that his fusion of traditional songwriting with hip-hop-inspired beats and vocals is tailor-made for today's streaming audience. Following in Ed Sheeran's footsteps, Walker put his busking days behind him and took home the trophy for British Breakthrough Act at the 2019 Brit Awards.
Check out: 'Leave A Light On'
Tom Walker - Leave a Light On (Official Video)
8: Grace Carter
Grace Carter's confessional pop may speak to her personal experience, but her appeal is universal. The self-taught pianist and singer-songwriter wrings deeply affecting pop ballads out of heartbreak and caught everyone's ear with her viral hit 'Silence'. Following a tour with Dua Lipa, she gained wider acclaim, landing on the BBC's Sound Of 2019 list and releasing her debut EP, Saving Grace. Now the Brighton-based singer continues her hot streak with two back-to-back hits, 'Fired Up' and 'Amnesia', and is currently on tour with the biggest British breakthrough artist of the year, Lewis Capaldi.
Check out: 'Fired Up'
7: Easy Life
Hailing from Leicester, this pan-genre quintet embodies the kind of eclecticism that has come to define today's musical landscape. Since forming in 2017, Easy Life have released a slew of singles and mixtapes on Island, and recently dropped their debut EP, Junk Food Mixtape. Self-described as "your favourite old jazz record mixed with the dirty wonders of modern production techniques", Easy Life is the sum of each member's parts, from Dilla-inspired beats to indie electronica, funk instrumentals and a distinctly British sense of sardonic storytelling. After hitting the festival circuit last year, they'll be heading to our shores for a headlining tour in 2020, making them one of the most exciting UK artists out there right now.
Check out: 'Sangria' (featuring Arlo Parks)
easy life - sangria (official music video) ft. Arlo Parks
6: Sam Fender
Though Sam Fender's origins are deeply rooted in northern England, his sound is more heartland rock, as evinced on his debut album, Hypersonic Missiles, which hit No.1 in the UK. Like his patron saint Bruce Springsteen, the 22-year-old singer-songwriter infuses working-class tales with emotional intelligence and eschews typical lovelorn ballads for decidedly woke pub rock hits. With nary an acoustic guitar in sight, Fender's anthemic tunes tackle everything from toxic masculinity ('Dead Boys') to politics ('Hypersonic Missiles') and one-night stands ('Will We Talk)'. Having cut his teeth on the pub circuit for seven years, his success is anything but overnight, while his DIY approach sets him apart from the latest wave of everyman troubadours
Check out: 'Hypersonic Missiles'
Sam Fender - Hypersonic Missiles (Official Video)
5: Mabel
From Jorja Smith to Ella Mai, the UK has always been fertile ground for new R&B talent, and 23-year-old singer Mabel carries on that tradition. As the daughter of 80s/90s pop trailblazer Neneh Cherry and record producer Cameron McVey, Mabel offers her take on the pop-R&B playbook with chart-scaling hits like 'Don't Call Me Up' and 'Mad Love', from her 2019 debut album, High Expectations. Mabel is already a household name among the best UK musicians of the moment (she nabbed her first Billboard Hot 100 hit in 2019), but her bouncy dancehall sound is sure to storm the US charts in the coming year.
Check out: 'Don't Call Me Up'
Mabel - Don't Call Me Up (Official Video)
4: Ama Lou
Ama, who? is the name of this promising star's debut EP, but a question that will be answered pretty soon. With her sinewy voice and impressive vocal riffs, the 21-year-old Londoner is already making a name for herself among the crowded class of R&B upstarts. Since dropping her debut track, 'TBC', in 2016, she's been co-signed by Drake, toured with Jorja Smith and signed to Interscope. Her catchy ode to her hometown of Stoke Newington, 'NORTHSIDE, has already racked up millions of streams, making her one of the top UK artists to watch in 2020.
Check out: 'NORTHSIDE'
Ama Lou - NORTHSIDE (Official Music Video)
3: Alfie Templeman
After a decade of polished pop stars, this generation is now embracing a new wave of young, multi-talented DIY artists, and Alfie Templeman is next up on their radar. His prowess with a pen and production is clear, and this teenage bedroom producer takes his cues from other outsider talents like Mac Demarco and Tame Impala's Kevin Parker. The 17-year-old singer-songwriter plays every instrument on his records and his lo-fi, 80s-inspired synth-pop songs will appeal to Gen Z kids and Cure fans alike. After playing a number of UK festivals and dropping a series of successful EPs, 2020 is looking very bright for one of the hottest UK artists of the year.
Check out: 'Who I Am'
Alfie Templeman - Who I Am (Official Music Video)
2: Beabadoobee
Like other artists of her generation, this Gen Z singer-songwriter is besotted with 90s indie rock and offers her own interpretation of the genre with dreamy, melancholic results. Beabadoobee (real name Bea Kristi) was born in the Philippines and raised in west London and has already won over the international press thanks to a string of impressive EPs and a new contract with The 1975's Dirty Hit label. She recently went on tour with fellow bedroom pop star Clairo and made her US live debut in 2019. A triple threat of delicate instrumentation, lyricism and guitar work, Beabadoobee's debut album is one of the most anticipated releases of 2020.
Check out: 'Coffee'
1: Celeste
Topping many "ones to watch" lists of UK artists is LA-born, Brighton-raised Celeste. The singer-songwriter brings a jazz sensibility to R&B-inflected pop that belies her 25 years. The soulful singer first caught people's attention with her 2017 debut EP, The Milk And Honey, before signing to Polydor in 2018. Raised on the greats like Ella Fitzgerald and Billie Holiday, Celeste brings an old-soul sound to her music and aching live performances. She's already one the Brits' Rising Star Award and released a collection of hits, Compilation 1.1, so you'll be hearing more from this rising R&B star before her debut album arrives later in 2020.
Check out: 'Strange'
Celeste - Strange (Official Video)
Looking for more? Discover more artists to watch from around the world.
Format:
UK English