Best Ambient Music: An Essential Playlist And Brief History In 20 Songs
Settle yourself in for a long, relaxing journey through some of the best ambient music, with uDiscover Music's Ambient Music In 20 Songs playlist.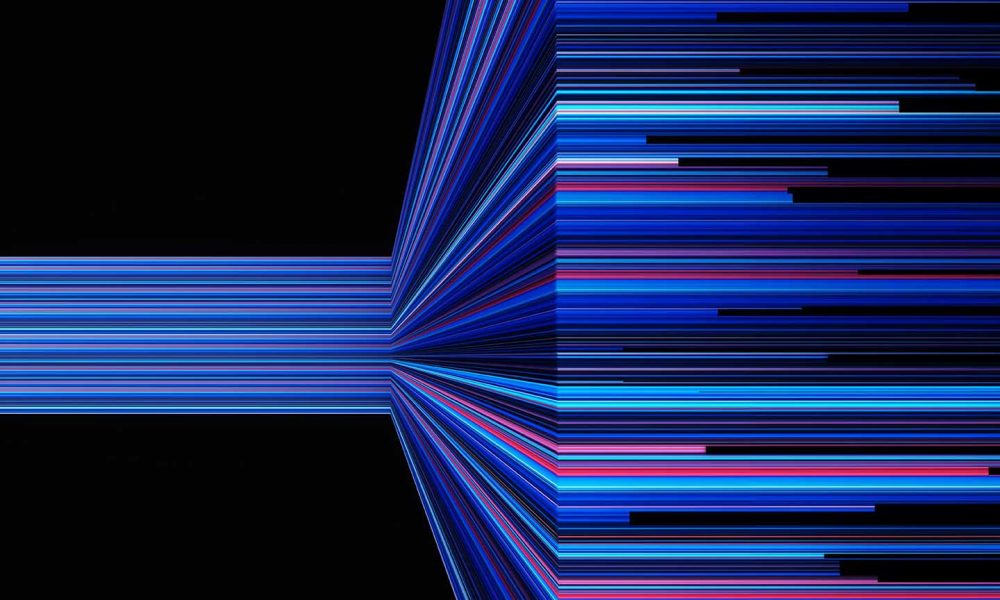 We have thankfully now left behind an extended period when ambient music seemed to have gone out of fashion, being seen as some sort of embarrassing mistake of the recent past. Without a doubt, ambient is back! Settle yourself in for a long, relaxing journey through some of the best ambient music in history.
Listen to the best ambient music on Spotify.
The Virgin label was home to a huge number of records influential on the formation of the ambient genre during the 70s. An obvious place to start is Mike Oldfield's absolutely magical 1973 album Tubular Bells. Its main theme's use as the theme for horror film The Exorcist maybe leaves it with rather scarier connotations than originally intended, but also remains one of the best ambient music recordings of all time, and makes the case for Mike Oldfield providing a precursor to the later development known as "dark ambient." Greek composer Vangelis was also at work on minimal soundtrack work for Polydor, and tracks such as "La Mort Du Loup," from L'Apocalypse Des Animaux, clearly prefigure much of the best ambient music of the decades ahead. Virgin signed Germany's Tangerine Dream around the same time: the group had issued some excellent but challenging material in the years beforehand, but created one of the ultimate ambient albums in 1974's timeless Phaedra (which boasts a formidable 18-minute title track) before repeating the success with other albums such as Rubycon.
Ambient isn't a genre known for its snappy pop songs, but French composer Jean-Michel Jarre came as close as it was going to get with 1976's "Oxygène, Pt.4" for Polydor, which now sounds beguilingly vintage and still effectively conjures a highly evocative portrait of the gas that underpins human life. Brian Eno popularised the term "ambient music" with his series of Ambient albums, but had already dipped his toe in the water with flawless compositions such as 1977's Cluster collaboration and future Balearic vocal "By This River," from Before And After Science. Virgin also hit again with prog explorer and future Orb collaborator Steve Hillage's 1979 album Rainbow Dome Musick, the two side-long synth pieces on which including the tinkling "Garden Of Paradise."
Jean-Michel Jarre - Oxygene, Pt. 4
In the 80s, the age of lengthy, prog-friendly album tracks waned, but the cause was taken up by some of the burgeoning electronic scene's frontrunners, including Art Of Noise, whose hardy perennial from 1984, "Moments In Love," topped 10 minutes in its most blissed-out version. It's also easy to see why some of the output of Simon Jeffes' Penguin Cafe Orchestra has long been popular for chill-out purposes, as witnessed on "Wildlife," from 1987's Signs Of Life, which was later compiled on all manner of ambient collections.
Ambient really returned to popularity as the rave scene called for rooms in which the addled could reflect and recover. Perhaps the genre's most totemic act emerged in the shape of The Orb, whose shuffling, stargazing "Little Fluffy Clouds" was inescapable in the early 90s, and who made a long and continuing career for themselves in and around the genre. While remembered as perhaps a little less hip, Virgin signing Enigma's "Sadeness Part 1" almost single-handedly kickstarted a craze for Gregorian chant records in 1990 and had an easily translatable vibe that helped make the German project internationally popular right up to the present day. Likewise BBG's "Snappiness," which came out on Polydor the same year and has graced sun-drenched terraces ever since.
Enigma - Sadeness - Part i (Official Video)
The extent to which the hottest acts of the time were toying with the genre becomes clear with previously unreleased material such as the 1991 ambient mix of Underworld's "Dirty Epic", included on the recent super-deluxe version of dubnobasswithmyheadman. By 1993, the floodgates had opened and ambient standards such as William Orbit's "Water From A Vine Leaf" (for Virgin) were everywhere, that track epitomising an increasingly mobile young population's desire to zip off to somewhere more tranquil. The following year also saw the label release one of The Future Sound Of London's classic albums, Lifeforms, featuring then state-of-the-art pieces such as "Dead Skin Cells." The album was lapped up by a highly receptive public, and the FSOL duo and their more obviously psychedelic alias, Amorphous Androgynous, have remained a cult favorite ever since. Typical of the time was also Union City act Voyager (better known as Tony Thorpe, aka The Moody Boys), who turned in 20 blissful minutes of gas escaping into the ether with 1993's "Arrival," alongside his more stock-in-trade acid numbers.
In the mid-90s, ambient was rapidly absorbed into other electronic genres, resulting in stunning, chilly crossovers such as Goldie's drum'n'bass high-water mark "Inner City Life." There were also so many cash-in ambient, Balearic and chill-out releases that one could be forgiven for overlooking Island's 1997 Dreams Of Freedom (Ambient Translations Of Bob Marley In Dub). This one was, however, overseen by seasoned producer Bill Laswell, with Tetsu Inoue assisting on "The Heathen." Likewise, you had to dig deep to find Astro's 2000 remix of Watergate's pop-trance release "Heart Of Asia" (on the commercially minded Positiva imprint). Based on Ryuichi Sakamoto's theme for the film Merry Christmas Mr. Lawrence, it was a useful, fully ambient take on a piece that had always been adaptable to a bit of feet-up contemplation.
The Heathen (Bill Laswell Remix)
One of the factors driving the current revival in ambient music is the recognition finally being received for the newer wave of composers working between that genre and classical music, something which has been a factor of ambient recordings since the beginning. In 2008, techno producers Carl Craig and Moritz Von Oswald ReComposed parts of the Deutsche Grammophon catalogue, including the gently looping "Movement 6." Max Richter's landmark 2015 piece, Sleep, also for Deutsche Grammophon, has been another major new chapter in the story, not least "Dream 3 (in the midst of my life)," which enters the best ambient music canon with ease.
Max Richter - Dream 3 (in the midst of my life)