'Beaucoup Fish': How Underworld Served Up An Era-Defining Classic
Released on March 1, 1999, 'Beaucoup Fish' was a long-gestating, massive-selling, Mercury Prize-nominated double-album.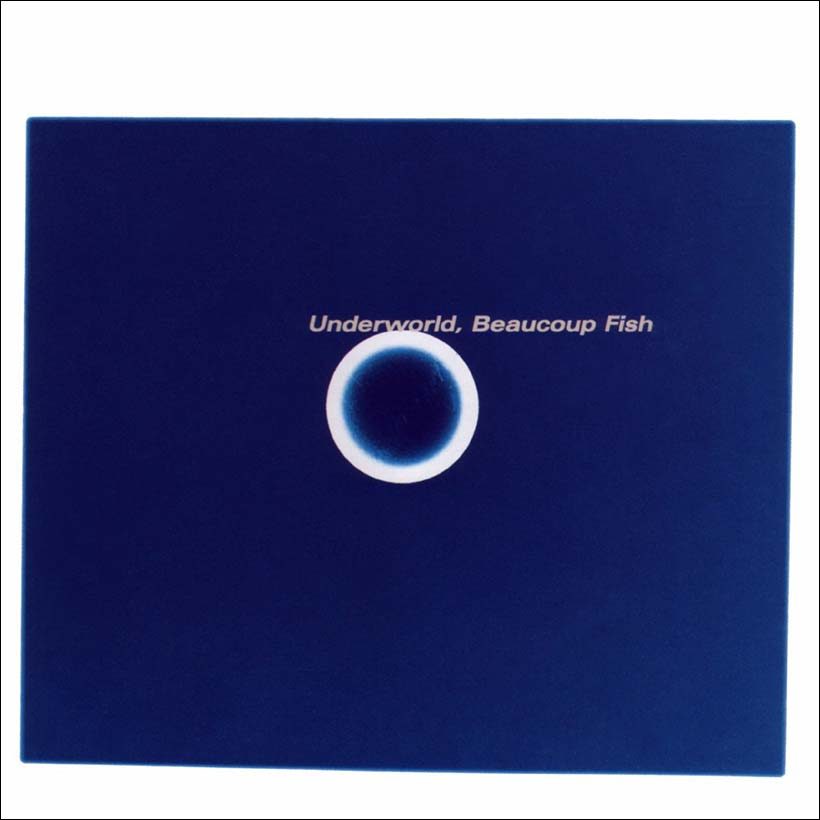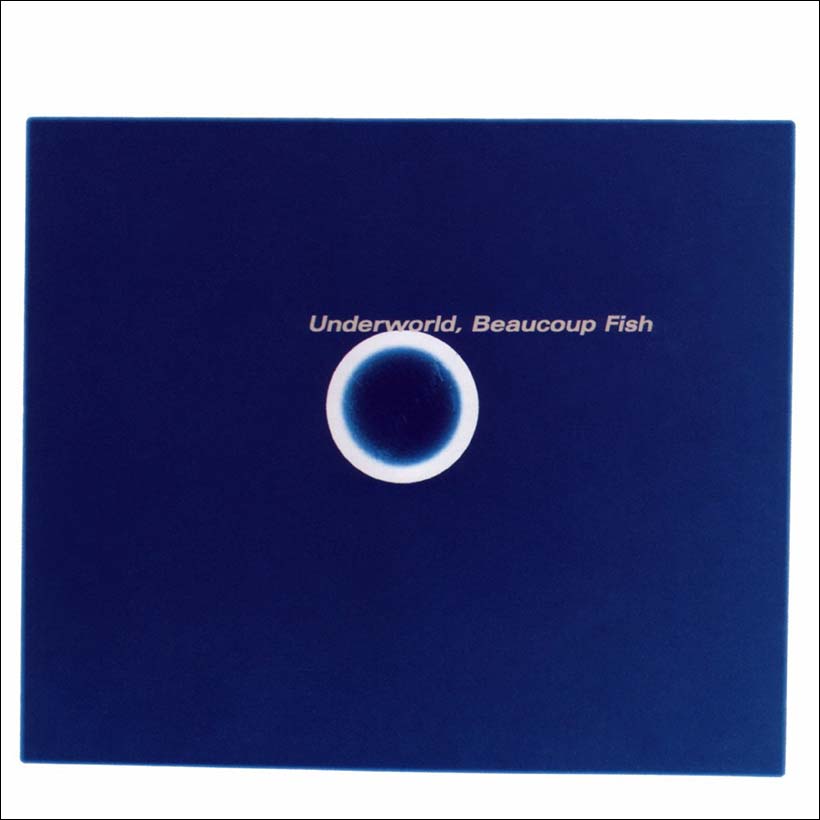 Come 1999 and the turn of the millennium, Underworld were untouchable. Following two sterling albums and the blockbuster international success of "Born Slippy," Karl Hyde and Rick Smith joined DJ Darren Emerson one final time, for the release of the last of their three studio sets together as the all-conquering heroes of electronica. Released on March 1, 1999, Beaucoup Fish was a long-gestating, massive-selling, Mercury Prize-nominated double-album, which the group once more wrapped in the attractive visuals of their own Tomato design collective.
Listen to the super deluxe edition of Beaucoup Fish now.
Despite recording sessions taking place remotely, with each band member in a different place, Underworld ensured that Beaucoup Fish excelled in its combination of rhythm and texture. Vocodered deep-house opener "Cups" appeared to fit snugly into the bar-grooves scene of the time, prefacing the night ahead. As befits Underworld's nature, however, and sticking to their envelope-pushing interpretation of progressive house, the track twists into something pacier before smashing into the massive house chords and trademark Hyde stream-of-consciousness lyrics of "Push Upstairs." The latter is a splendid example of the intense style that the group had perfected with "Born Slippy," the listener feeling a perverse rush of exhilaration as experience something close to the feeling of slipping into a whirlpool before finally being rescued, breaking the waterline in a rush.
Breaths of fresh air continue to be drawn deep, stolen from the vice-like grip of gnarly keyboards on the blissed-out, rippling night-drive single "Jumbo." Elsewhere, aware that Donna Summer's "I Feel Love" bassline is always well worth quoting, Underworld do so with aplomb as they slither into the dazzling Japanese fever-dream travelogue "King Of Snake," with its hyped-up Chicagoan piano. (The track's guitar intro, titled "Shudder," acts like a nudge and a wink: they were still dancing to the beat of their own drum.)
In every aspect, Beaucoup Fish found Underworld at the cutting edge, again deploying vocoder on "Winjer," concurrent with Cher ushering in the Auto-Tune era of effects-soaked vocals with her smash "Believe." Yet the effect on the Underworld track – a self-deprecating lyrical cousin to Lou Reed's "Perfect Day" – is more Balearic: a mid-album eye of the storm that is followed by the melancholic ballad "Skym." This lull in proceedings is then blasted away by the distinctive, chunky, jerky, low-slung single "Bruce Lee," with its archetypal Underworld lyrical cut-ups, before they drill into their own style of less-than-predictable granular trance on the album's only instrumental, "Kittens."
Undulating hills bring things down again with the downtempo "Push Upstairs" companion piece, "Push Downstairs," and the shiny burble of "Something Like A Mama." Hyde, Smith, and Emerson finally finish things off with full-throttle, grimy, ear-bleed techno on the lyrically transmorphic piece "Moaner," capturing in the process the industrial camp of the Batman & Robin film it was written for.
If "Born Slippy" marked their singles peak, in album terms Underworld delivered their most complete work with Beaucoup Fish: a full stop to the era of 90s dance music. Stuffed with fully crafted material, it both locked itself to dancefloors and provided a tactile mass of references for the group's legions of fans to tease apart.
The super deluxe edition of Beaucoup Fish can be bought here.