Cher
The undisputed Goddess of Pop, Cher has been a global entertainer since bursting onto the scene with her then-husband Sonny Bono on the iconic hit single 'I Got You Babe'.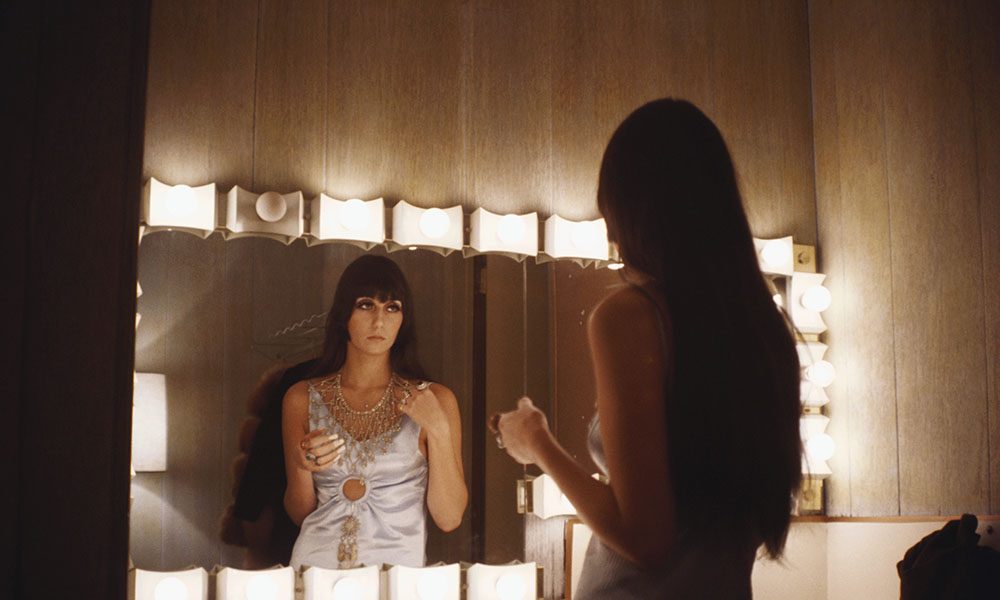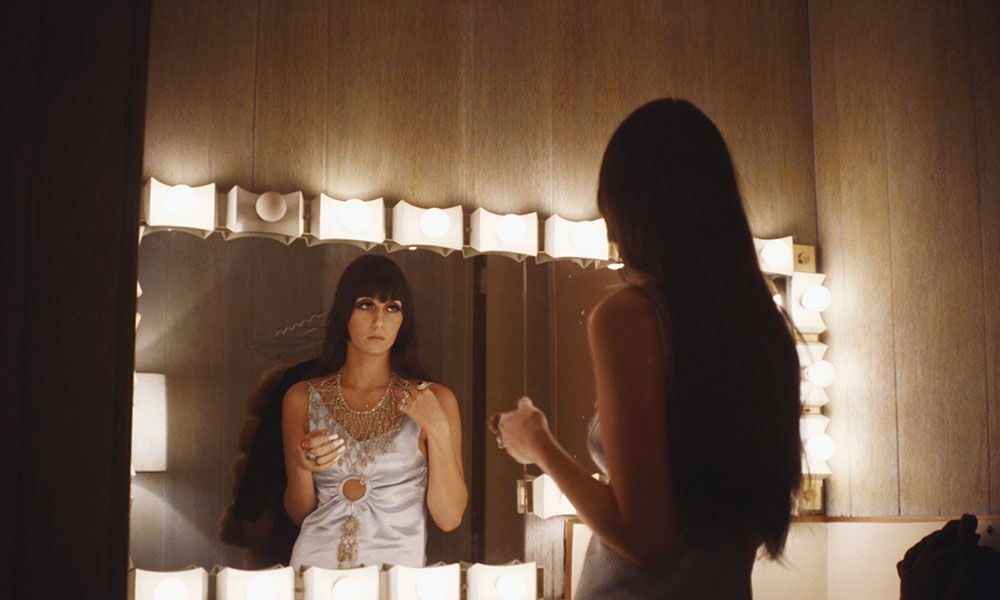 The undisputed Goddess of Pop, Cher has been a global entertainer since bursting onto the scene with her then-husband Sonny Bono on the iconic hit single "I Got You Babe". While predominantly known as a singles artist in the 1960s Cher's albums are treasure troves of wonderment. Her development as a singer, her status as a fashionista and her effortless sense of style and attitude endeared her to record buyers and TV audiences alike. During the crossover from pop star to multi-media celebrity, Cher revealed herself to be a true pioneer. A gifted comedienne, a conduit for emerging feminism and eventually a noted actress, businesswoman, philanthropist, producer and designer her importance is signified by the extraordinary diversity of her talents and the awards that have followed in the fields of music, TV, cinema and couture. Evidently the ultimate embodiment of a modernist, Cher has sold over 100 million albums worldwide and to say she has the Midas touch would be an understatement.
Her mid-career Caesars Palace engagement in Las Vegas netted a $180 million deal and as if to illustrate her timeless quality her first studio album for over a decade, the astounding Closer to the Truth (2013) was an Internet sensation. So, she has always been in evolution, a forecaster of trends rather than a follower of fashion. To have bossed her patch from the innocent days of 1960s pop music until the present day's social media pact with her millions of Twitter followers proves that she is way beyond that hackneyed phrase – a force of nature. She is simply one of the most recognisable people on the planet. But behind the facts and figures and the hyperbole that comes as standard in this game, it's her music we're obsessing over. Drawback the veil.
She – the Cher – was born Cherilyn Sarkisian in May 1946, the daughter of an American-Armenian truck-driver father and model/actress mother with mixed European and Native American, specifically Cherokee ancestry. Enduring a colourful but troubled childhood, interspersed with periods of TV work and occasionally relative poverty, young Cherilyn made her teachers notice her when she displayed a talent for direction and choreography in a school production of Oklahoma! Moving from El Centro, California to the hotbed of Los Angeles in 1962, just as the pop world was about to explode beyond mere MOR Cher met Sonny Bono and then his friend Phil Spector.
It was Spector who noticed her vocal abilities, using her developing contralto as a backing singer on tracks by The Ronettes – "Be My Baby" – and The Righteous Brothers – "You've Lost That Lovin' Feelin'": only two of the greatest records ever made! Bono and his new wife (they were married in Tijuana, in 1964) developed a user-friendly variation on the new folk-rock as Caesar and Cleo, exemplified by Cher's magnificent cover of Bob Dylan's "All I Really Want to Do", which churned listeners up on both sides of the Atlantic.
Changing their attack to Sonny & Cher and taking the world by storm with the record "I Got You Babe", where TV audiences were transfixed by their intimate, side by side rapport and evident humour, the duo were mobbed in the UK and numbered The Rolling Stones and Beatles as fans. Cher's look – groundbreaking cropped tops, lustrous hairstyles and bellbottoms, inspired the teen beat generation to pursue her look. By 1965 Cher was the hottest female property in town.
As for the albums – the first four are immaculate sixties pop productions. All I Really Want to Do, The Sonny Side of Cher (where you'll find the definitive version of "Bang Bang (My Baby Shot Me Down)", Chér and With Love, Chér all adhere to a successful template, mixing Bob Dylan protest, Sonny's Spector-esque compositions, carefully chosen songwriter material and a few standards.
By 1968 the pop culture mood had changed. Backstage was an attempt to reflect the transition with Tim Hardin's ubiquitous "Reason to Believe", Doug Sahm's "It All Adds Up Now" and Dr. John's "I Wasn't Ready" nodding to the future.
Once the love affair with Bono was over – though they maintained a professional relationship – Cher let it all hang out on 3614 Jackson Highway, her most progressive disc. Mixing Muscle Shoals penned cuts with more Dylan, Stephen Stills' "For What It's Worth"  Cher was backed by a stellar cast of players including David Hood, Roger Hawkins and Barry Beckett, also backing singer and future Grateful Dead member Donna Jean Thatcher (later Godchaux). Though a commercial failure this album has since become a cult item and is an essential 'second phase' Cher album for you to discover.
Cher's revitalisation continues with Gypsys, Tramps & Thieves, that track being her signature song for a while. Having gone Gold again she released the polished Foxy Lady that contains the poignant and personally slanted "Living in a House Divided".
The pop standards disc Bittersweet White Light was a return to old school but didn't chime with 1973's tastes. The Snuff Garrett production Half-Breed includes a cover of Paul and Linda McCartney's "My Love", also The Beatles epitaph of sorts, "The Long and Winding Road".
Now she struck out. Dark Lady majored on her glamour puss image. The title track became a smash, though the parent disc not so much.
Following a change of label, Cher returns to our fold with Take Me Home, released ion the rebound from her failed but highly publicised marriage to Gregg Allman. By now she was embracing multi-media and becoming a favourite fixture on US TV. She also concentrated on her movie career before returning with the self-titled platinum seller Cher for Geffen.
This sees her enter her 'third phase' stage; swapping the remnants of '60s popcorn for meatier crossover material often penned by Desmond Child and Diane Warren, the gold standard writers of the era. Collaborators Jon Bon Jovi and Richie Sambora had a hand in "We All Sleep Alone" and Cher found her fan base suitably expanded.
The real breakthrough in the late 1980s is Heart of Stone, packed with hits and bolstered by a tour that assisted sales of over 4 million. Although she'd never been away one might say she was back! The slow-burning "If I Could Turn Back Time' reintroduced her epic vocal power and became a feminist anthem. That track was the title of her 1999 Greatest Hits package.
Another label change resulted in another hot streak with the Believe album and single, featuring the Auto-tune vocal, taking her into burlesque and club territory and ensuring her status as an international treasure forever.
Throughout her various guises she had always craved progress and her Artists Direct album not.com.mercial (released as a reissue on Universal Music Group site Bravado), though a puzzler at first, eventually reveals a slew of fine songs, not least of which is her tribute to Kurt Cobain, "(The Fall) Kurt's Blues".
A move towards Euro-disco and dance on Living Proof, the Christina Aguilera liaison on Burlesque: Original Motion Picture Soundtrack and Closer to the Truth, accompanied by her record-breaking Dressed to Kill tour, brings her bang-bang up to date.
As an exemplar of female pop power, Cher can't really be beaten: without her, perhaps no Madonna or Pink or Lady Gaga. For further handy listening, we have several hits collections. The evergreen Greatest Hits: 1965 – 1992 covers all the relevant ground and the Gold collection is packed with goodies.
An active campaigner on behalf of the Democrat Party in the US and a constant purveyor of capital E Entertainment, Cher is a great artist and one of the good people, apparently unfazed by success and with a rich sense of humour and compassion to boot. Always D2K for her public she doesn't hide behind a façade. Discovering Cherilyn should be a breeze and a joy for all. Way to go, babe.
Words: Max Bell
Format:
UK English