Cutting Crew
The band created one of the most iconic songs of the 1980s, as pop with a rock edge became ever more radio-friendly.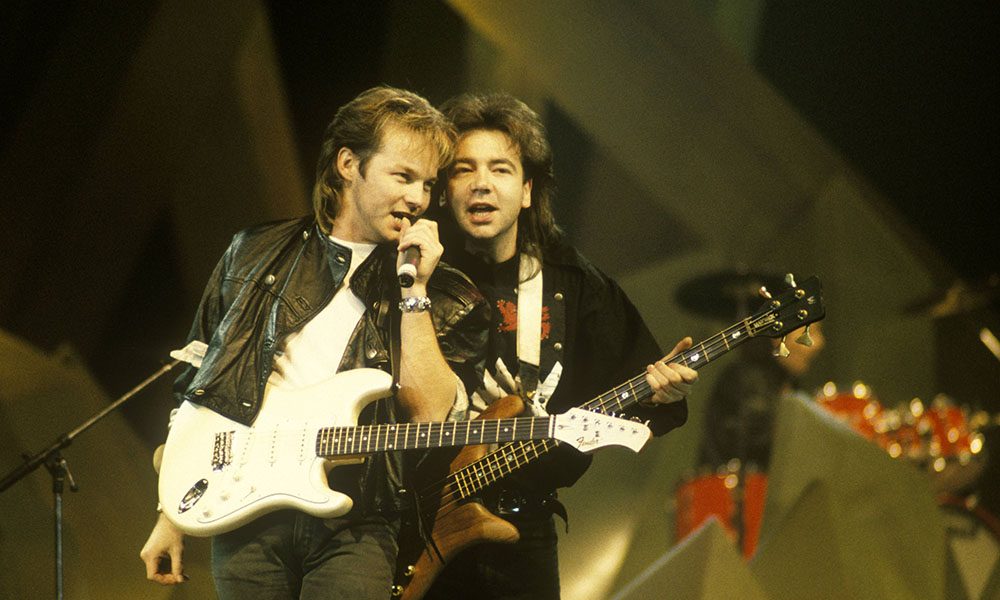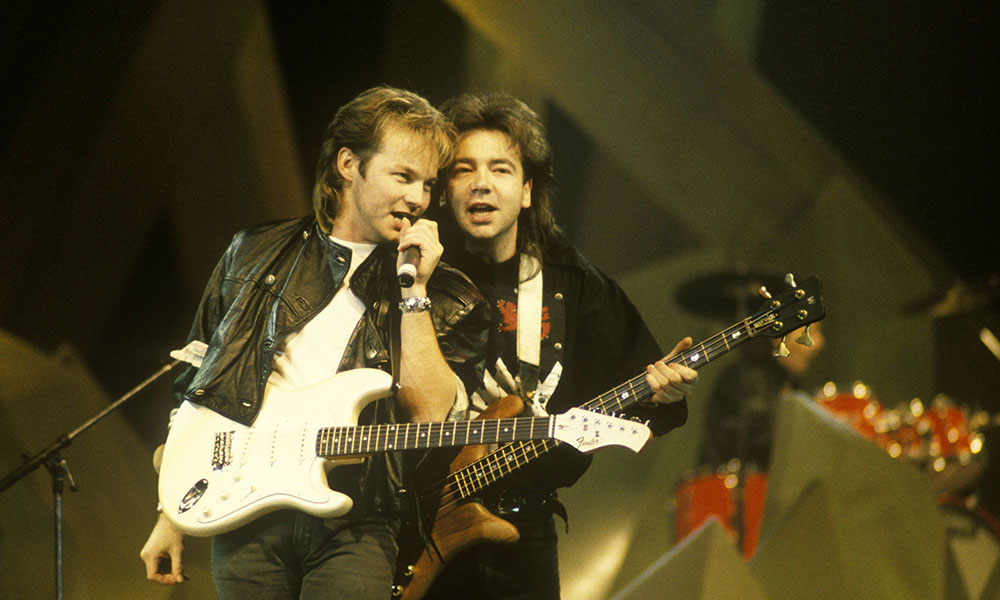 The band created one of the most iconic songs of the 1980s, as pop with a rock edge became ever more radio-friendly. American FM stations were increas­ingly format driven and '(I Just) Died in Your Arms' proved to be the perfect song for a wide variety of different format stations, each with their own focused identities, but all agreeing that this was a stellar record. The single made No.1 on the Billboard Hot 100 and was a big hit on the Hot Mainstream Rock Tracks chart, the Hot Adult Contemporary chart and even on the Hot Dance/Club Play chart when it was remixed. In the UK it made No.4 and was a No.1 in many countries around the world. It also became Virgin Records first American big hit record.
Cutting Crew were formed by singer, Nick Van Eede, from England and Canadian guitarist Kevin Scott MacMichael in 1985 after Van Eede had spent time in Canada with his band, The Drivers. In 1985, Cutting Crew, named after an article in the music paper Sounds described Queen as "a cutting crew", staged a showcase at a London recording studio for representatives from numerous labels; Siren Records, part of Virgin Records, signed them to a recording contract.
Their first single was '(I Just) Died In Your Arms', which was released in the UK in August 1986 and soon climbed to No.4 in the charts. Success in many countries around the world made Virgin keen to release the record in America but they wanted a remixed version that was more radio-friendly. It worked and in May 1987 it reached No.1.
The single was included on the band's album Broadcast that came out after the initial UK release of  '(I Just) Died In Your Arms' and after the success of the single in America it sold over half a million copies. The album also included another US hit, 'I've Been In Love Before'.
Cutting Crew's next album was The Scattering that was released in early 1989. Its lead single, '(Between a) Rock and a Hard Place', made the lower reaches of the charts on both sides of the Atlantic and was followed by the superb, 'Everything But My Pride', that became a big hit on the Adult Contemporary charts but failed to make the Hot 100 in America, it's difficult to understand why it did not do better, it's a record that just gets better with age. The Scattering is an even better album than Broadcast, but without a big hit single, it did not do as well as it should have.
In 1992 their third album Compus Mentus disappeared without a trace after Virgin had already made a decision to drop the band, and released it more for contractual reasons than commercial concerns. It's another very good album that includes the excellent, 'Frigid As England' and 'If That's The Way You Want It'.
In 1993 Cutting Crew broke up and MacMichael recorded and wrote with Robert Plant, and played on his Fate of Nations album. On New Year's Eve 2002, MacMichael died of lung cancer in Halifax, Nova Scotia, at the age of 51. In 2005 Van Eede reformed Cutting Crew and released the album, Grinning Souls.
Format:
UK English